The Best Shopping in Paris

Shopping in Paris is a favorite pastime of many tourists. This small guide will help you plan a shopping route and evaluate potential spending so you know what to expect on your trip. We've made a list of the best stores and malls for you. You can book a great shopping tour with a guide right here. The guide knows where to find the best discounts.
Champs-Elysees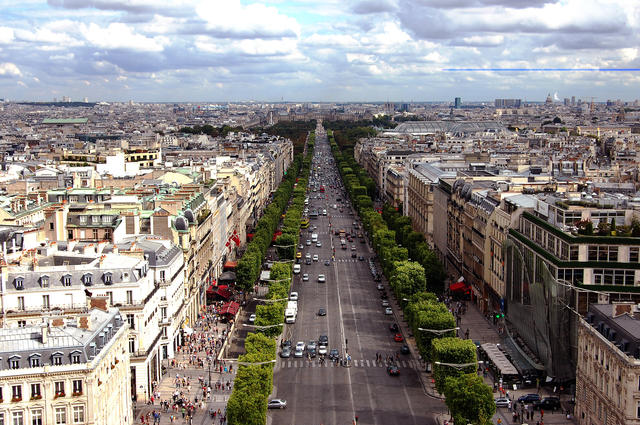 Champs-Elysees is famous not just as one of the main tourist sites in Paris, but as one of the best shopping places too, not just in Paris, but all of Europe. Champs-Elysees starts at Place de la Concorde and goes to the Arc de Triomphe. Here you'll find fancy boutiques like Cartier, Christian Dior, Gucci, Fendi, Hugo Boss, Louis Vuitton and many more. Even if you don't plan on buying something, it's worth going inside to see the new fashions.
Metro station: Champs-Elysees – Clemenceau or Concorde
You can see the hotels in the paradise for shopaholics by using this link.
Rue de Rivoli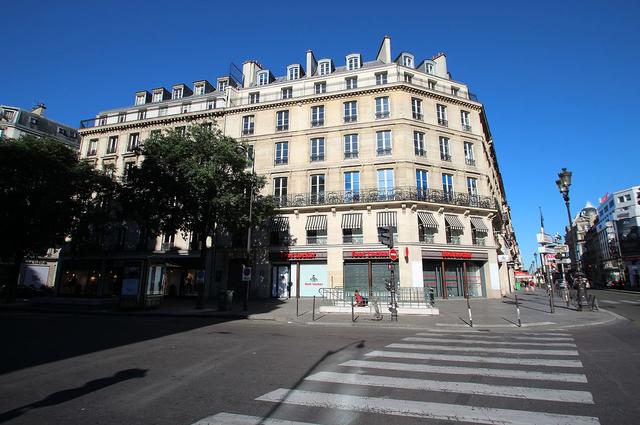 Rue de Rivoli is one of the most famous and popular places for shopping in Paris. This famous street starts in front of the Place de la Concorde and goes to the east to the church of Saint Paul and Saint Louis. On the part of the street between the Place de la Concorde and the Louvre there are many stores where you can buy enchanting Parisian souvenirs, and you'll also find many shops with both local and international brands like Zara, H&M, Yves Rocher, Gap and others.
Metro station: Louvre-Rivoli
Rue Saint Honore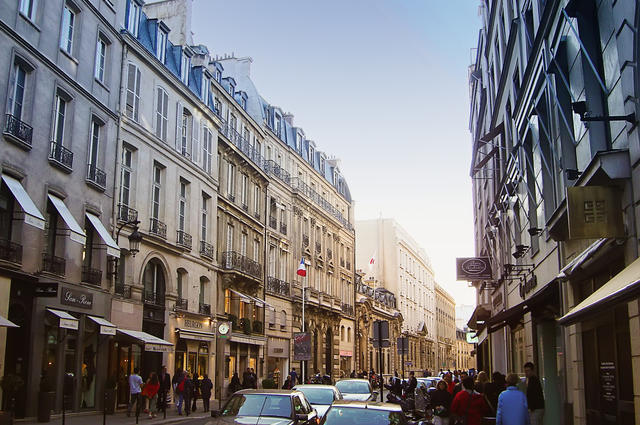 Rue du Faubourg Saint-Honoré: book hotel in
Rue Saint Honore is the embodiment of Parisian class. This is where you'll find the best clothes stores by high fashion designers, as well as average designer boutiques. The street is dotted with signs with famous names like Gucci, Roberto Cavalli, Escada, and John Galliano. It's worth going to the most famous shop on Saint Honore, Colette, where you'll find unique collections of fashionable clothes and art pieces. You can also find interesting places on the small alleys off Saint Honore, for example, one of the largest Chanel stores.
Metro station: Saint-Philippe du Roule, Madeleine.
Galeries Lafayette
Galeries Lafayette can be called, without exaggeration, the symbol of the French style of life. Here you'll find both fashion and food. This huge mall is made up of three buildings that have departments with the most famous fashion brands around the world. The items in Galeries Lafayette are always being updated, so the shoppers have the chance to get the best things from both French and international designers, including clothes, shoes and accessories for the whole family. After an intense shopping session, you can relax in one of the many restaurants in Galeries Lafayette where you can get great French food.
Metro station: Chaussee d'Antin, Opera or Trinite.
If you're not sure where to stay in Paris, and you like shopping, this part of Paris is comfortableand has nice hotels. Lafayette and Printemps are close by, and the Grande Opera and the Louvre are within walking distance too. You can book a hotel by using this link.
Printemps
In Printemps you'll find the majority of the same brands as in Galeries Lafayette, but it's a lot less crowded. Printemps gives you the chance to immerse yourself in Parisian shopping and see the latest clothing collections, jewelry and household goods. And across from the main building is another part of Printemps, Citadium, for fans of original urban fashion.
Metro station: Chaussee d'Antin, Opera or Trinite.
Forum des Halles

Forum des Halles: book hotel in
Forum des Halles is a huge underground shopping center with many stores, two movie theaters, and an entertainment center. It's the ideal place for affordable shopping. Here, you'll find interesting things for adults and kids from fashion designers across the world, including Mango, Zara, Kookai, H&M, Bershka, Sephore, and Yves Rocher, as well as a wide variety of home decor, electronics and gifts.
Metro station: Chatelet – Les Halles.
Les 4 Temps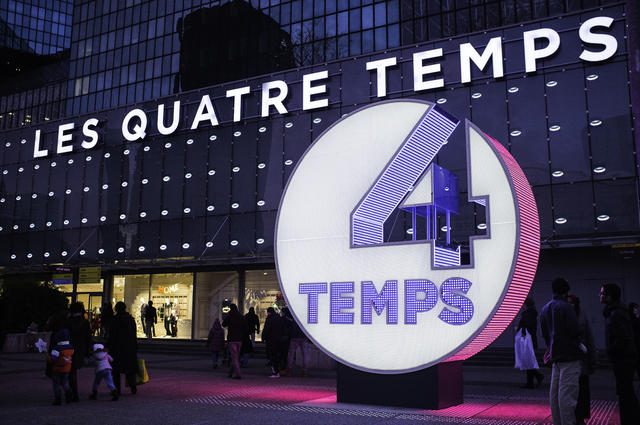 Les 4 Temps is a huge mall in the business district of Paris, La Defense. It has more than 200 shops, so Les 4 Temps isn't considered the biggest mall in Europe for nothing. They have both affordable and luxurious brands. You can easily find everything here, from American Apparel t-shirts to fancy Michael Kors purses. A huge plus for Les 4 Temps compared to Paris's other stores is that it is open all week, even Sunday.
Metro station: Grande Arche de la Defense.
Bercy Village
Bercy Village is in the 12th district, and it's considered the most beautiful mall in the city. This pretty place has an atmosphere that's uniquely French. The shops here are in old wine warehouses, since Bercy once had the largest wine market. If you're looking for something original and want to get real French things to bring home with you, Bercy is a great place to go shopping. You can go to small shops and buy clothes, household goods, and cosmetics all made in France. If you want your shopping to be more comfortable, you can also stay in the village. You can find hotels by using this link.
Metro station: Cour Saint-Emilion.
Saint-Ouen
If you like your shopping to include visiting unusual places where you can find rare and original items, then you must go to the biggest flea market in the world, Saint Ouen. Saint Ouen is made up of 15 markets, and each one has many interesting things. You'll find antiques, vintage clothes, old furniture, unique designer accessories for your home and much more. It's a real treasure vault of surprising rarities for those you have the patience and endurance to trudge through the endless stalls and barter for the perfect price.
Metro station: Porte de Clignancourt.
La Vallee Village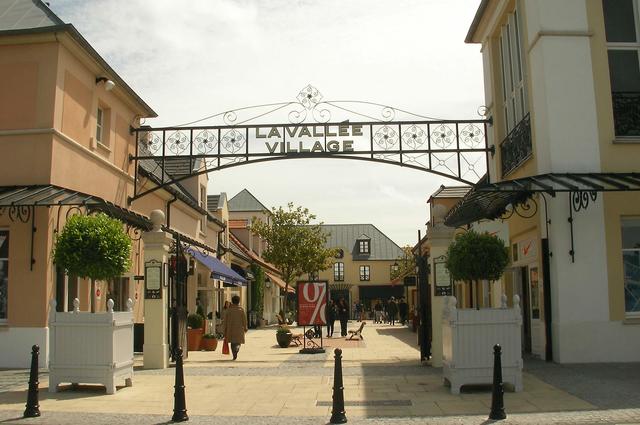 La Vallee Village: book hotel in
La Vallee is the largest Parisian outlet mall. It's a great way to get designer goods at great discounts. La Vallee offers what's left over from previous years' collections. The huge list of brands in La Vallee will overwhelm even the most experienced shoppers. Armani, Celine, Calvin Klein, Furla, MaxMara, and Valentino are just a small fraction of the clothing, shoes and accessories brands that you can find, and everything has a minimum discount of 30%. During sales or specials, the prices become quite low.
RER A station: Val d'Europe – Serris Montevrain.
Enjoy your shopping!
https://voyage10.com/wp-content/webpc-passthru.php?src=https://voyage10.com/wp-content/uploads/2020/01/1280px-Printemps_Haussmann_Paris_3_July_2017.jpg&nocache=1
960
1280
Alina
https://voyage10.com/wp-content/webpc-passthru.php?src=https://voyage10.com/wp-content/uploads/2022/01/voyage10_logo-2-300x95.png&nocache=1
Alina
2020-01-30 12:43:28
2023-02-10 07:16:33
The Best Shopping in Paris