How to use London's double-decker buses

Anna Claire Schellenberg / Unsplash
The red double-decker buses aren't just a tourist sight, but common public transport. The practical use of these huge buses is very important for the city life. At the end of the article you can download the important routes in the center of London.
Benefits of double-deckers
The double-deckers are accessible 24/7 even when the Underground closes after midnight.
They are also used as tour buses. Underground stations may be far from where you're staying, and the bus stops are spread out at 5-10-minute walking intervals.
Riding the bus is cheaper than the Underground and doesn't depend on zones. The standard price is 1.50 pounds with the Oyster Card. You can't pay the driver with cash!
Riding the bus is much more interesting if you're not in a rush and want to see the city from the second floor.
Tour bus tickets can be purchased using this link.
How to use London's double-deckers
The day buses run from 5 to 12:30 am and the night buses from 12 pm to 6 am. The night buses will have an N in front of the route number. Look at the TfL official site for traffic updates.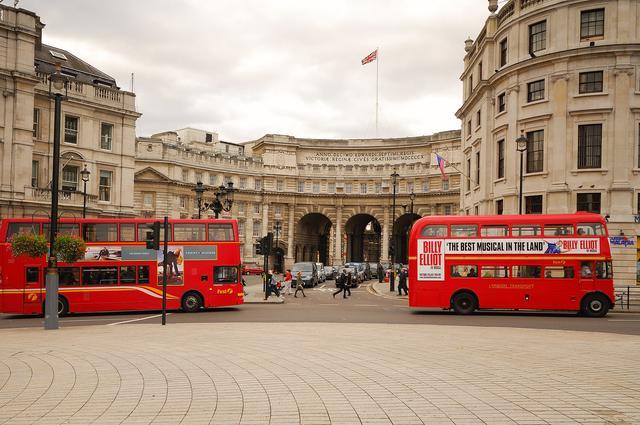 Remember that you can't pay with cash, so you need to get a ticket or card in advance. Children under 11 can ride for free. All the bus stops have an electronic sign with the route numbers and directions.
Get on the bus using the front door with the yellow card reader. Tell the driver what stop you need by pressing the stop button next to the exit. You don't need to scan your card when you get off.
There is a Hopper fare with the Oster Card, meaning that for 60 minutes after paying you can get on other transport (buses and trolleys) for free.
We hope you have a good trip and don't be afraid to ask the driver or passengers if you're not sure about the right route! 
» See more – 10 tips for tourists visiting London
https://voyage10.com/wp-content/webpc-passthru.php?src=https://voyage10.com/wp-content/uploads/2020/04/anna-claire-schellenberg-ISuVuY7WO3E-unsplash.jpg&nocache=1
1280
1920
Alina
https://voyage10.com/wp-content/webpc-passthru.php?src=https://voyage10.com/wp-content/uploads/2022/01/voyage10_logo-2-300x95.png&nocache=1
Alina
2020-04-23 18:30:22
2022-12-24 16:58:53
How to use London's double-decker buses