Traveling to Paris by car: parking, traffic, tips

Danilo Alvesd / Unsplash
Exploring Paris by car may not be the easiest option. But you can get to Versailles or Disneyland without depending on public transport. You can even go further afield, to the outskirts of Paris, to Normandy and Brittany, or even on a grand tour of France. We have several itineraries laid out for trips like these.
In this article, we've tried to collect all the peculiarities of getting around Paris by car, to warn you in advance of possible difficulties. If you are going to rent a car in Paris, check out the best car rental deals at this link.
» See more – planning your ideal trip
Parking lots in Paris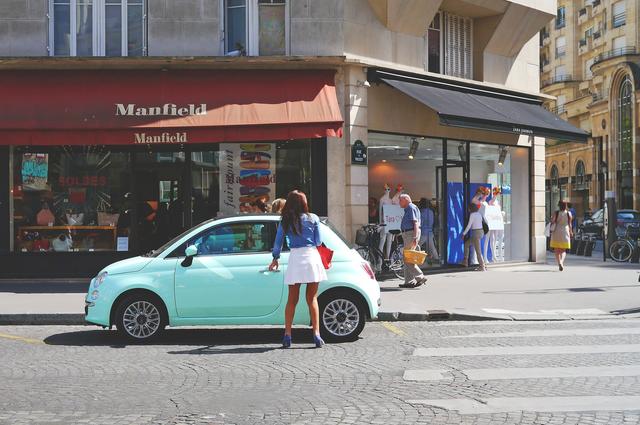 The most important thing for a driver in Paris is finding parking. Let's face it, all parking lots are paid. At night, on Sunday and in August parking may be free, but it is better to clarify at the parking itself in each case. The parking valet always has all the information. You'll have to pay money to this automaton, and it will give you a receipt.
» See more – how much they cost and how to find them
There are both surface and underground parking lots. Street Parking on the ground is a little cheaper, but it is harder to find a free spot. You can spend hours spinning through the neighboring streets looking for a vacant place.
And look at how the Parisians park. They are so thrifty in their approach, so you may find yourself worrying about leaving a Parisian parking lot with an entire bumper.
Underground parking is more expensive, but it's often the best option. There's more space, your car is safe, and you don't have to deal with the machines.
How do I find parking accurately?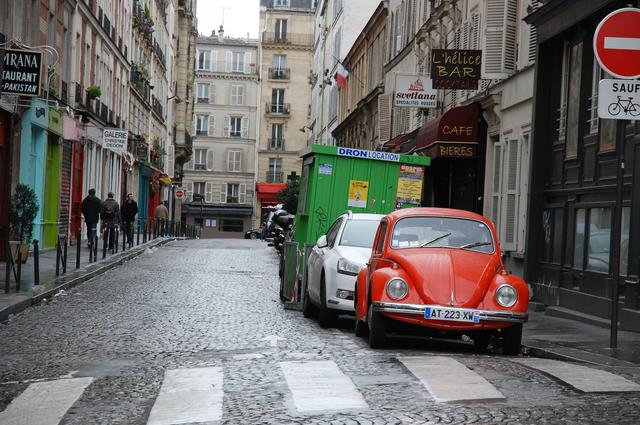 There is one way to be 100% sure that there will be a free parking spot in the right place for you: by booking it in advance. Private parking companies offer a convenient online service to reserve a parking spot. For example, on this website you can choose on the map where you want to park your car and for how long. If you need to park your car for several days, you will get a cheaper deal.
If you're going to Paris by car, be sure to find out whether the hotel you're considering offers free parking for customers. Here you can find options in the city center.
Paris City Centre: book hotel in
Is there free parking in Paris?
Unfortunately, no. In the city itself and the nearest suburbs, parking is not free. We advise you not to leave your car in the wrong place or leave without paying. It could cost you a fine of 35 euros.
Traffic in Paris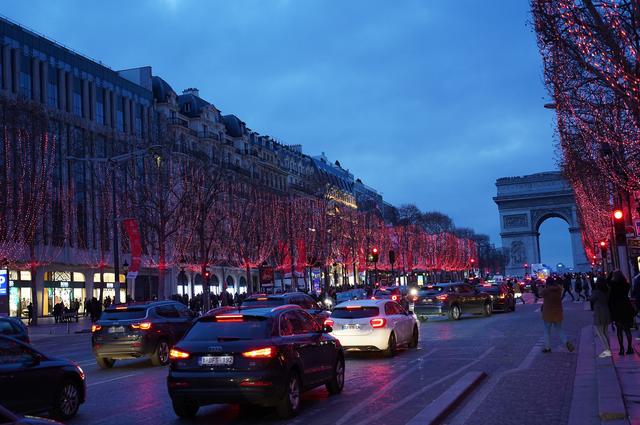 In Paris streets you have to be very careful. There is a dedicated lane for buses, wide lanes for bicycles and scooters, and many pedestrians and motorcyclists. Pedestrians, by the way, tend to cross the road anywhere and at red lights. Parisians consider it a special chic.
In general, the traffic in Paris is very dense and you have to look around all the time. Be extremely careful.
What license is suitable for renting a car in Paris?
If you decide to rent a car, it's best to do it here. Each company has its own rules, and this website describes them all in detail.
Here are some basic requirements:
Any European or international license with information in English or French will be ok.
You must have over 1 year of driving experience.
Many companies only rent cars to people over the age of 25.
In general, choose the appropriate option by car class and price. All information will be given to you in your language.
» See more – Advice for renting a car in France
Pedestrian streets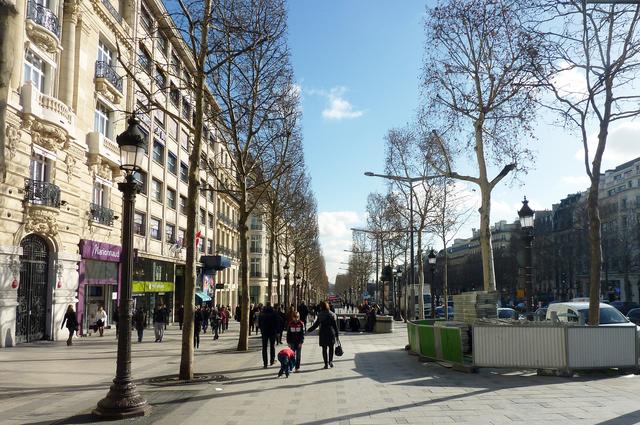 There are more and more pedestrian streets in the center of Paris. Some streets (such as Rivoli) are closed to cars and left to bicycles and buses. Only a resident of the neighborhood or an employee of a local store can drive down such a street by car.
Speed limit in Paris
Since 2021, the speed limit in the center of Paris has been limited to 30 km/h. There remain a few boulevards and the ring road where speeds of 50 and 80 km/h are allowed. This is indicated on the signs. If you do not see such a sign, stick to the 30 km/h speed limit.
Paris on a bicycle
It seems to be easier to get around Paris by bicycle than by car nowadays. And you can also book a guided bicycle tour of Paris. It will be faster than walking, but more interesting and healthier than driving a car.
» READ MORE – Renting a bike in Paris Guide to rent Velib'
Paris on foot
Paris is a small city, and instead of experiencing traffic jams in a car or riding in the subway, which is not the cleanest in the world, you may decide to walk around Paris. We have a special walking map of Paris so you can calculate how long it will take you to get from one point of interest to the next.
» See more – An audio guide for Paris in English
If you choose a hotel in the city center (here is a link), you can walk to any attraction in Paris in less than an hour. And there are more and more streets that are reserved for pedestrians.
If you are passing through Paris on a road trip or visiting by car, we advise you to leave the car in a parking lot once you arrive and choose another way to get around. It will be more convenient, cheaper and often faster.
Have a nice trip!
https://voyage10.com/wp-content/webpc-passthru.php?src=https://voyage10.com/wp-content/uploads/2021/11/danilo-alvesd-8XHSw1TQ2o-unsplash-1-1.jpg&nocache=1
1280
1920
Alina
https://voyage10.com/wp-content/webpc-passthru.php?src=https://voyage10.com/wp-content/uploads/2022/01/voyage10_logo-2-300x95.png&nocache=1
Alina
2021-11-20 14:08:22
2022-12-25 08:00:53
Traveling to Paris by car: parking, traffic, tips