What's the best time to go to Amsterdam?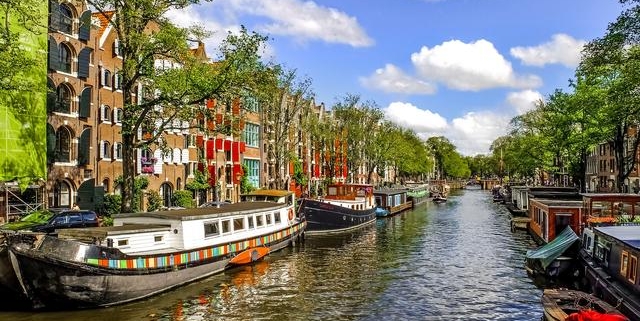 Amsterdam is a beautiful city where many cultures and nations have come together over its long history. Thanks to this, it's a truly unique place. Thousands of tourists come to Amsterdam every day to see it all with their own eyes, but what's the best time to go to Amsterdam?
There's no bad season to visit. It just depends on what you most want to see. Here's what's going on in Amsterdam over the course of a year.
Amsterdam in the spring: tulip season
If you love flowers, then the best season to visit is without a doubt the spring. The Netherlands's flowers start blooming fairly early, and the first snow-white field of snowdrops can be seen in February. Don't worry about missing them: there are actually quite a lot of them and every time you see such beauty in a large city you'll be surprised. Thanks to the country's mild climate, the flowers bloom for a fairly long time and delight everyone for a whole month. After the snowdrops, you'll see crocuses and daffodils that hide themselves on every possible lawn, turning them into flower-filled carpets.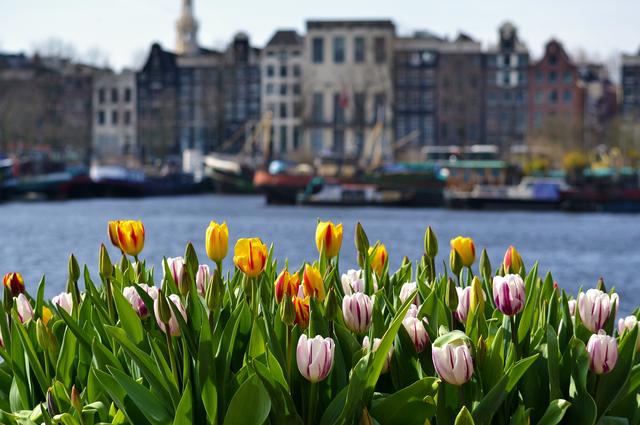 Amsterdam City Centre: book hotel in
All throughout April, and sometimes earlier, you can enjoy tulips and hyacinths in all the possible colors and shades in the city, while breathing in the wonderful aroma. Don't forget that one of the most interesting events, the King's Birthday, happens on April 27. The whole city (really the whole country) is decorated in orange, the royal color, there are flags everywhere, and people get ready for a masquerade and parade. You can find a huge flea market in Vondelpark on this holiday, where for a symbolic price you can get anything from clothes to jewelry as well as delicacies and home-made lemonade.
However, don't forget that the weather in Amsterdam changes quickly and even if the morning was warm and sunny, you should bring something warm and waterproof with you. Springtime in Amsterdam is also the most crowded, since everyone wants to see the tulip fields for themselves and if you don't love flowers or crowded streets, then it's worth moving your trip to another time, like the summer.
Amsterdam in the summer: parks and festivals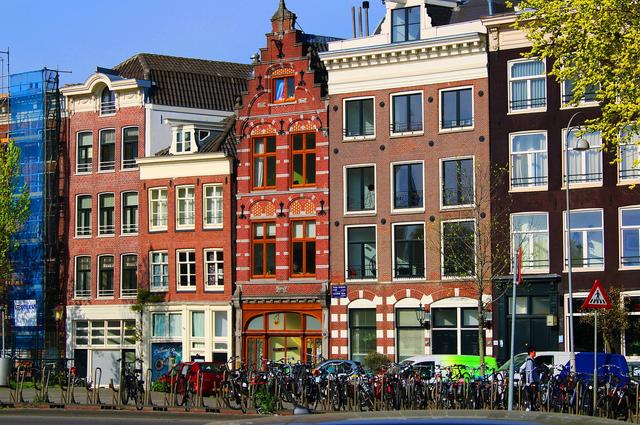 In the summer, Amsterdam becomes even more beautiful, thanks to the many green trees and flowerpots decorating people's homes. Despite the warm summer not being long, you can enjoy the warm summer sun fairly often. The hottest time in the city is in July, when it gets up to 30 degrees Celsius. On such days, the Dutch run to the beaches, leaving the tourists alone in the city. If you love empty streets, it's the perfect season for you to walk around one of the city's many parks to your heart's content and lay on the grass or have a picnic.
This is the perfect time to leisurely stroll around the city and enjoy its streets and canals. Download our audio guide of Amsterdam and go on an exciting walk.
There are a lot of festivals in Amsterdam in the summer. A few of the most famous are the dance music festival Sensation Amsterdam on the first weekend in July, where the best DJs and several thousand dancing lovers gather together in one spot, the gay parade on the first Saturday in August when Amsterdam turns into an open-air dance floor, and the classical music festival Amsterdam Canal Festival during the second half of August.
Attention: In such heat the humidity is high, up to 80%, so keep that in mind if you're not used to humid weather.
Amsterdam in the fall: culture and sports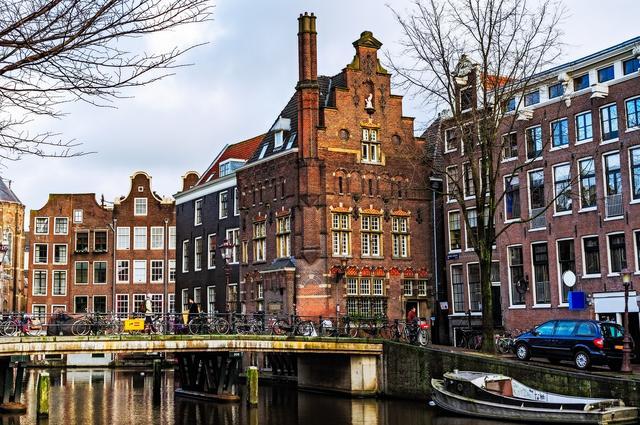 The fall also has many different festivals. The Jordaan festival is a celebration of Amsterdam life that takes place on the first weekend in September. The next weekend is just as famous and many Dutch wait for it all year, since that's when you get into most of the architectural monuments that are inaccessible to visitors all year round. You can ask for a list of open monuments and their addresses in a tourist center.
If sports are an integral part of your life, then without a doubt the Amsterdam marathon will be interesting in mid-October. If you go to Amsterdam in November, you can see one of the most wonderful holidays for children, the Arrival of Sinterklaas.
» See more – The 10 most important tourist attractions
Amsterdam in the winter: Christmas and… tulips!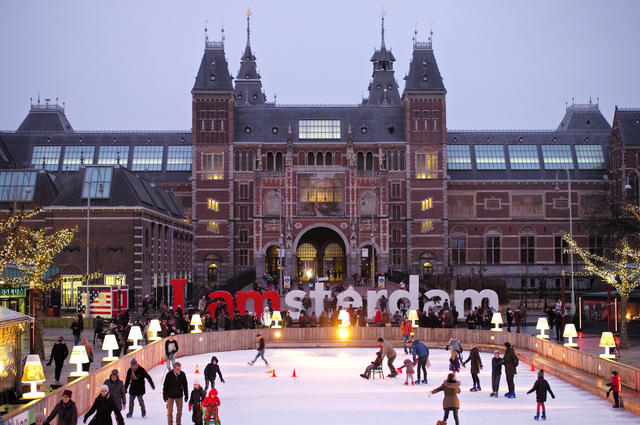 The 15th of November is considered the date when Saint Nicholas and his assistant arrive to Spain on a ship. That's when the pre-Christmas period begins, and Christmas decorations will appear on the streets, with Christmas fairs in December. Undoubtedly, the biggest holiday in the country is Christmas on December 25, and as a rule, shops and museums are closed on this day.
The most unexpected and bright event in January is National Tulip Day. On this day, all of Dam Square is covered in a carpet of blossoming tulips that you can take with you for free. If you go to Amsterdam in the fall or winter, definitely take waterproof and warm clothes with you, and starting in mid-October, a scarf, hat and gloves could be useful. During this time of year there is frequent rain and cold find that blows in from the North Sea.
Have a wonderful vacation!
https://voyage10.com/wp-content/webpc-passthru.php?src=https://voyage10.com/wp-content/uploads/2021/11/canal-2659062_1920.jpg&nocache=1
425
640
Alina
https://voyage10.com/wp-content/webpc-passthru.php?src=https://voyage10.com/wp-content/uploads/2022/01/voyage10_logo-2-300x95.png&nocache=1
Alina
2020-05-20 19:18:38
2022-12-24 16:57:17
What's the best time to go to Amsterdam?