The 10 best night clubs in Rome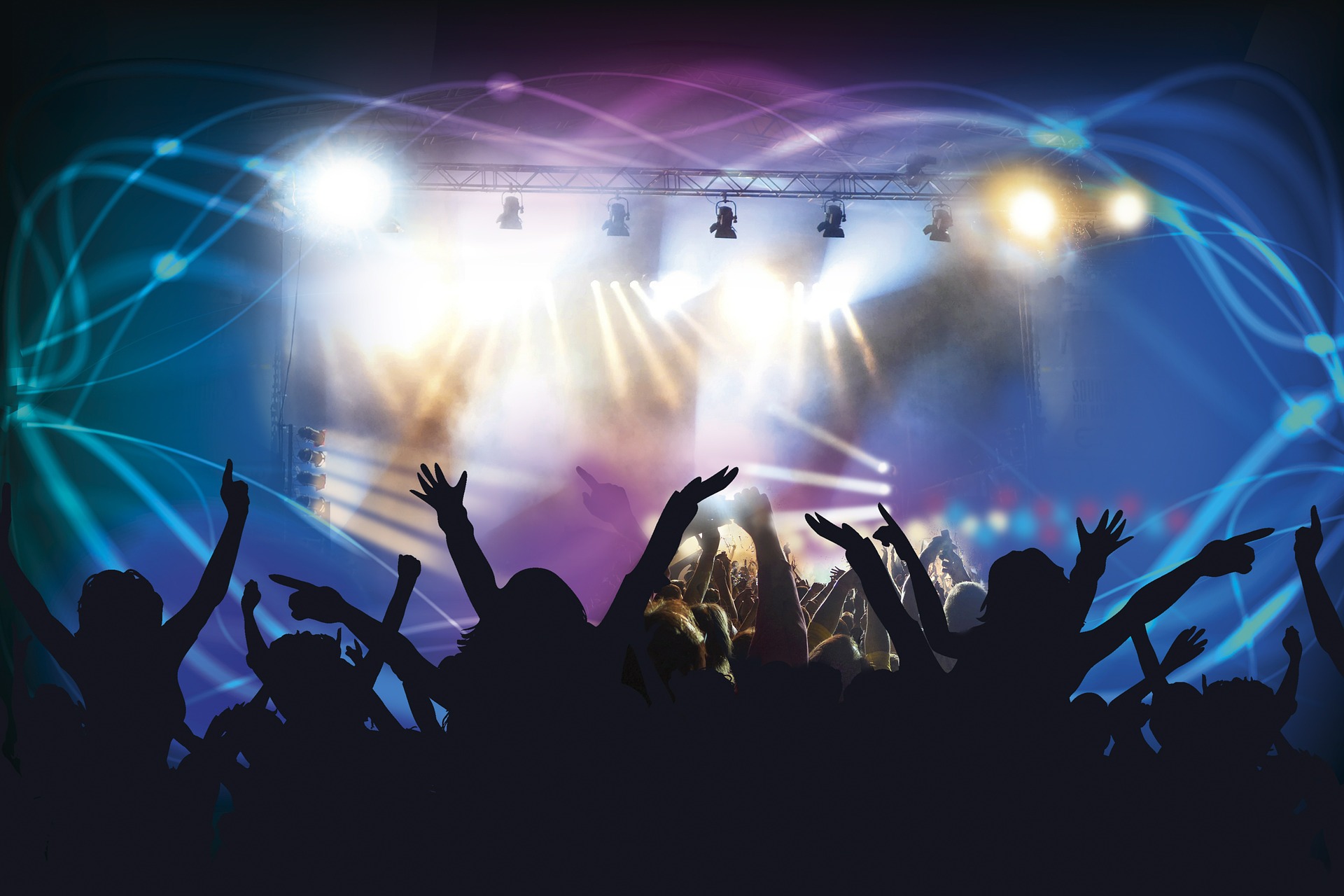 Rome comes alive at night, when the city turns into an enormous disco, with people flowing from one club to another. Rome's parties aren't as trendy as New York's or London's, but they're no less stylish, extravagant and passionate than the trendiest clubs in the world. Rome's night clubs are busiest on the weekends, but they open up on Thursday nights.
Goa Club: an electronic music destination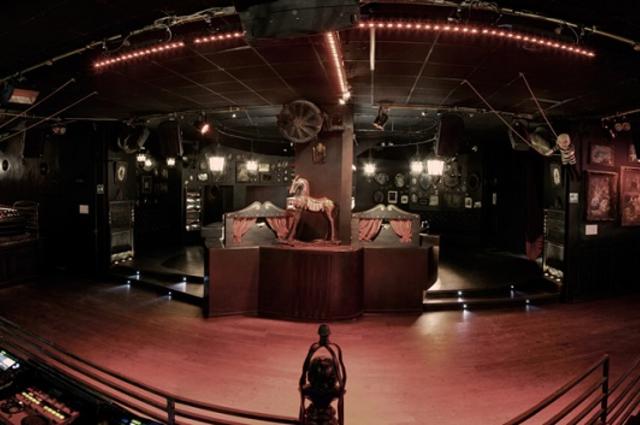 Goa is one of the best clubs featuring alternative and electronic music in Rome and all of Italy. You'll love the secluded place with its excellent sound equipment and party atmosphere. This club has been internationally famous for a long time, so it's never empty. You'll find cool bands or famous DJs here. Goa has hosted the popular British band Ultrabeat and the Italian club star Claudio Coccoluto.
The address is Via Giuseppe Libetta, 13. Garbatella bus stop.
It's open from Thursday to Saturday from 11:00 to 4:30.
Lanificio 159: an unusual night club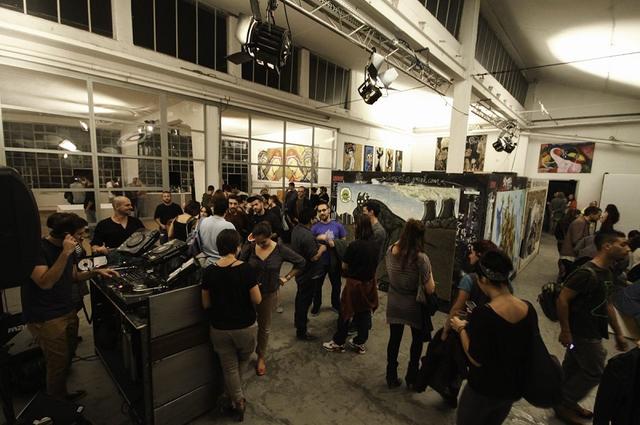 Finding Lanificio 159 isn't easy. It's far from the center of the city, but it's worth going for an amazing unique experience. The great DJ sets and magnificent sound are what make regular patrons love Lanificio 159. Live music fans come here too because there's a special radio program on Mondays that's recorded right in the club. Once a month an independent Italian band plays, and there's live dancing music and karaoke on Saturdays. Lanificio 159 is more than just a club. It's in a former factory, and it has an entertainment center that has concerts art classes, and the terrace has a garden.
The address is Via di Pietralata, 159/1. Pietralata/itor bus stop.
It's open on Thursdays from 11 am to 2 am, Fridays from 11 am to 4:30 am, Saturdays from 11 pm to 4:30 am and Sundays from 11 pm to 4:30 am.
Room26 night club: a party in a palace
The first thing you'll think of when you go into Room26 is that you're not in a night club, but a museum. Imagine a spacious room with marble columns and other architectural decorations. That's what Room26 looks like. And that's not all. When you go into the club, you'll go through a long hallway that has large screens on both side walls. The monitors have motion detectors and cameras, and you'll see yourself on the screens. Despite all this elaborate architecture and décor, the thing this club is most famous for among club-goers is its phenomenal sound system. It has one of the best acoustic systems in Europe. The sound in Room26 is incredible: clean, full and there's no distortion or echo.
The address is Piazza Guglielmo Marconi. Colombo/civilta'Del Lavoro bus stop.
It's open on Fridays and Saturdays from 9 pm to 4:30 am.
La Cabala: an exclusive VIP club
This is one of the most exclusive and trendy night clubs in Rome. They have strict face control, so be aware that it isn't easy to get into. The most welcome guests in La Cabala are young people, 25-30years old, that are attractive and very well dressed. The club is in the medieval palace on the Tiberius coast, and has three floors: a dance floor, a bar and a restaurant. There's usually house and techno music. If you get tired of dancing, try to find the piano bar deep in the club to listen to old Italian music.
The address is Via Dei Soldati, 12. Zanardelli bus stop.
It's open from Thursday to Saturday from 11:00 to 4:30.
Qube: a club with many faces
Music lovers will enjoy Qube because of the variety of music genres. Other than your typical house and techno music, you'll also find rock, jazz, and disco. Everyone can find something they like in one of the four rooms that are spread out over three floors. Many tourists come here to experience Rome's night life. There's a different theme each night. Monday is "any Monday", Saturday is the Black Qube party where people dance to all possible music genres from Latino to hip hop.
The Muccassassina, the club's main event, occurs every Friday. It's an nontraditional party for the LGBT community. The club is open to everyone who wants to come. Entrance costs 15 Euros and the price includes a drink.
The address is Via di Portonaccio, 212. Portonaccio-Arimondi bus stop.
It's open on Fridays, Saturdays and Mondays from 11 pm to 5 am.
Rome has many clubs for LGBT community members:
L'Alibi is the oldest gay club in Rome. The address is Via Monte Testaccio 44, and it's open from 12 am to 5 am.
Coming Out is a modern pub for young people. The address is Via San Giovanni in Laterano 8, and it's open from 5 pm to 2 am.
L'Hangar is one of the cheapest and most crowded gay clubs in Rome. The address is Via in Selci 69.
Vicious Club: a popular newcomer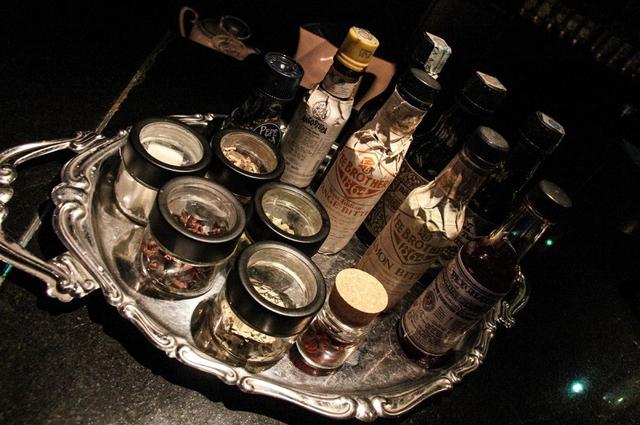 Although Vicious Club is relatively new, it's made quite a lot of noise in the Roman party life and fought for its place among the trendiest night clubs in Rome. On the busy days, Thursday to Saturday, the best international DJs are invited to play. Thursday is for house fans, On Fridays you'll hear a mix of indie, electronic, and rap, and Saturday is techno time. The club's style is like the Berlin underground or decadent New York.
The address is Via Achille Grandi, 7/a. Principe Eugenio/manzoni bus stop.
It's open on Tuesdays and Thursdays from 11 pm to 4 am, and Fridays and Saturdays from 11:45 pm to 6 am.
The legendary Akab night club in Rome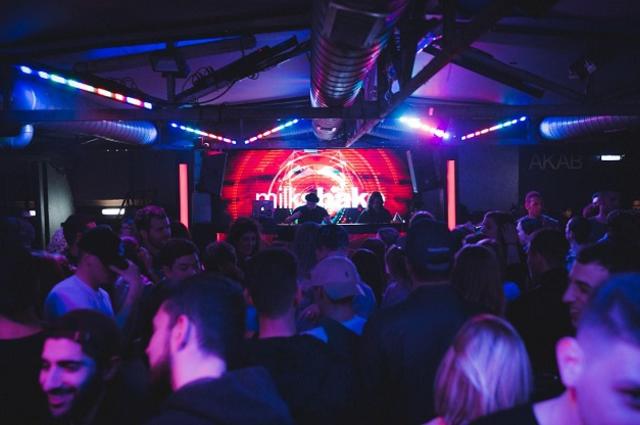 Akab has been a Roman night life legend for a long time. In the 90s, they featured many up and coming Italian musicians. Akab has a genre for each day: Thursday is hip hop and rhythm and blues, Friday is indie and electronic, and Saturday is commercial music. The best parties are on Fridays and Saturdays. It's a great place for 20- to 30-year olds. Many tourists visit this club to dance and have a good time.
Entrance to Akab costs 20 Euros and the price includes a drink. Saturday has free entrance for all ladies.
The address is Via di Monto Testaccio, 69. Piramide bus stop.
It's open from Thursday to Saturday from 11:00 to 4:30.
Shari Vari Playhouse: exclusive and trendy
Shari Vari Playhouse is a very trendy and popular place in the center of Rome. The club has three rooms, and each has a different genre of music. It's highly recommended that you reserve a table in advance, because there are far more people who want to get into Shari Vari Playhouse than there is space. Preference is given to stylish young people who integrate into the club's interior well. It's an excellent background to highlight its exclusive membership. Evenings in Shari Vari Playhouse usually start with an appetizer, then a light dinner, and finally music and dancing 'til the morning.
The address is Via di Torre Argentina 78. Argentina bus stop.
It's open every day from 7 pm to 4 am.
Hard Rock Cafe: a Rock club in Rome
All kinds of music have a place in Rome, and the world-famous Hard Rock Cafe in Rome works as a club in the evenings.
Gilda: popular and prestigious
Gilda opened 30 years ago and is still considered one of the most prestigious places in Rome. The location speaks for itself. It's just a few steps from the Spanish stairs and the trendiest shops. The club successfully competes with new places and draws in college students and teens alike. During the week after lunch there are periodic parties for school kids. And it's completely reserved for those over 21 on the weekends who suit the club's style. Keep in mind that getting past Gilda's face control isn't easy! Entrance costs 20 Euros, but college students can count on discounts if they arrive before 1 am.
The address is Via Mario de'Fiori 97. Spagna bus stop.
It's open from Thursday to Saturday from 11:00 to 4:00.
Micca Club: more than just a dance floor and bar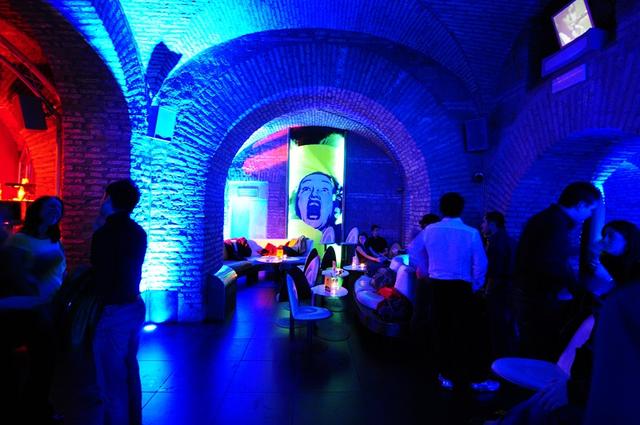 The unique experience starts even before you enter the club, as you climb a fairly windy staircase that'll take you to a room with an arched ceiling and tall columns to get in. You'll find more than just a dance floor and bar inside the night club. There's also a relaxation zone and even an art gallery. If you're lucky, you can get into the London burlesque show that happens once a month. On Saturdays after 6 pm, attendees can get a cocktail for 10 Euros. Register on the club's site in advance so you can skip the lines.
The address is Via Pietro Micca, 7a. Barberini bus stop.
It's open on Wednesdays from 10 pm to 2 am, Thursdays-Saturdays from 10 pm to 4 am and Sundays from 6 pm to 2 am.
Relax and have fun in Rome. It's a youthful city, a city for lovers and adventurous people. But don't get so distracted that you fall into a dangerous part of Rome on your way home and get into an unpleasant situation.
Enjoy your vacation!
https://voyage10.com/wp-content/webpc-passthru.php?src=https://voyage10.com/wp-content/uploads/2020/03/live-concert-388160_1920.jpg&nocache=1
1280
1920
Alina
https://voyage10.com/wp-content/webpc-passthru.php?src=https://voyage10.com/wp-content/uploads/2022/01/voyage10_logo-2-300x95.png&nocache=1
Alina
2020-03-29 09:22:58
2022-12-24 14:52:46
The 10 best night clubs in Rome