Instructions from locals on how to use the metro in Rome

The Rome metroplex is one of the smallest in Europe, and only stretches about 60 kilometers. It isn't very comfortable, so it often causes trouble for tourists. We'll tell you in detail how to correctly use the metro in Rome.
Step one: Metro entrance
There is a sign with a red M at every metro entrance. The metro is open on Sundays to Thursdays from 5:30 am to 11:30 pm and on Fridays and Sundays from 5:30 am to 1:30 pm.
Step two: Buying a ticket
You can buy a ticket at special kiosks (pay attention, because they aren't at every station), in a Tabaccheria (a street tobacco stand, identified with a T) or in machines which we will describe later in detail.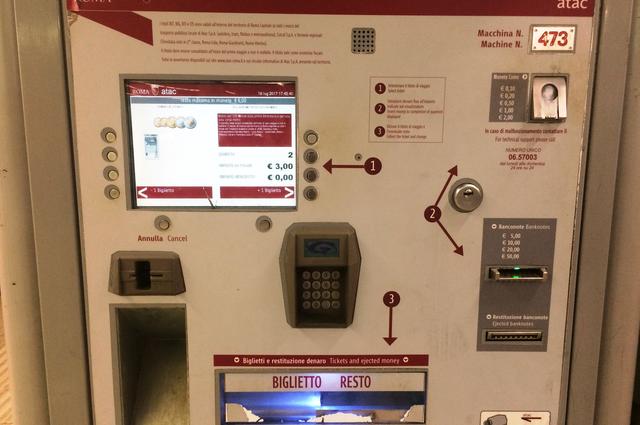 These ticket-selling machines are at every station. Several stations have attendents that will help you buy a ticket. We'll teach you how to use the machines in Rome's metro. It's not hard. The machines have signs with an enumerated sequence of actions:
Pick the type and amount of tickets.
Pay with coins or cash.
Take your ticket.
The machines take cash, from 5 to 50 Euros, and coins from 0.10 to 2 Euros. The screen will immediately show information about the types of tickets and the option to switch from Italian to English, French, German or Spanish.
When you pick a ticket type, press the circular button near it. Then you'll see a picture where you can increase the amount of tickets by pressing the "+1 Bigletto" button or cancel by pressing the "Annulla" button. You'll also see the number of tickets and money owed. Next, pay and take your ticket.
This is what the Roman metro turnstiles look like.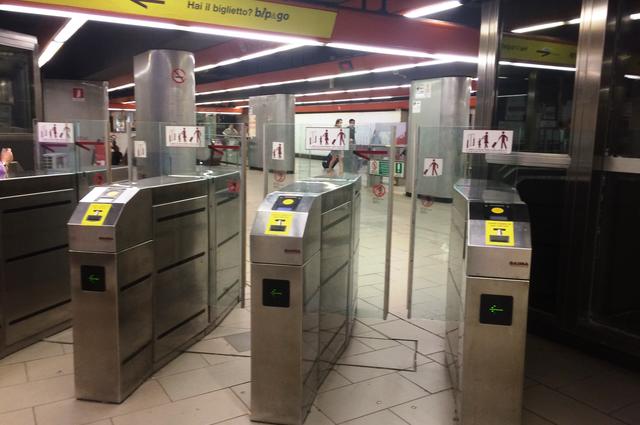 They have an arrow indicating which entrance your ticket will open. There's also a hint for where and on what side you need to punch your ticket. You should put your Roma Pass here. You have to keep your ticket until the end of your ride because someone might check it at the metro exits.
Step three: Metro lines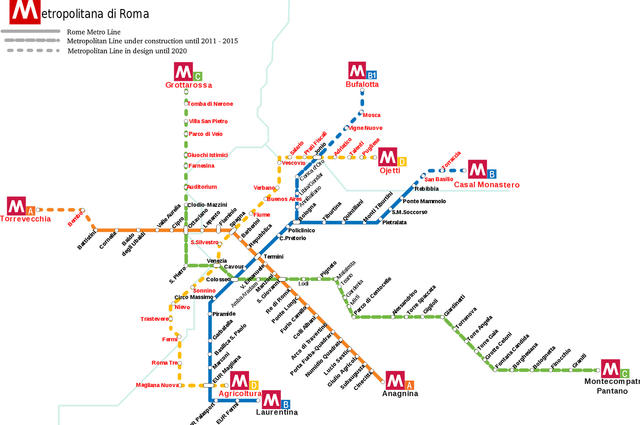 There's a similar map of Rome's transport network hanging at each stop, and you can use it to easily orient yourself and plan your trip. The Roman metro has three lines: orange Linia A, blue Linia B, and green Linia C. The orange and blue lines intersect at Termini station, and the green isn't connected to them right now, but a station has already been built at San Giovanni that will soon open and connect the green line. San Giovanni is also the closest station on red Linia A to the green line's station Lodi. You can find your way using the green signs on the floor.
The blue line branches at Bologna station, so pay attention to whether your train is going to Jonio or Rebibbia station. The end station's name is always written on the train at the front and is announced on the platforms and inside the train.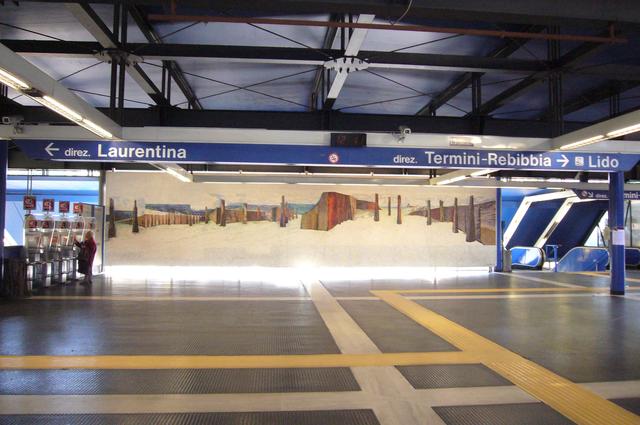 Every station has signs that show the destinations and signs with stop names: "live" indicates where the train is going, and "not live" is where the train came from.
This is important! Several stations have a separate entrance and exit on each platform, so if you accidentally went onto the wrong platform, you'll have to either go into the correct entrance and show another ticket, or go to a station that only has one platform with different directions. Carefully pay attention to the signs on the stops before you go through the turnstile.
There are signs and announcements for train arrival and expected waiting times. Try not to cross onto the yellow stripes for your own safety. The train doors open automatically. They close with an audio signal. They open to the left (a sinistra) and to the right (a destra). Above the doors in each train car are signs with station names and a sign for the main tourist attractions near the metro. You'll also see which sides the doors will open on each sign.
» See more – How to save money on public transport in Rome
Step four: Switching metro lines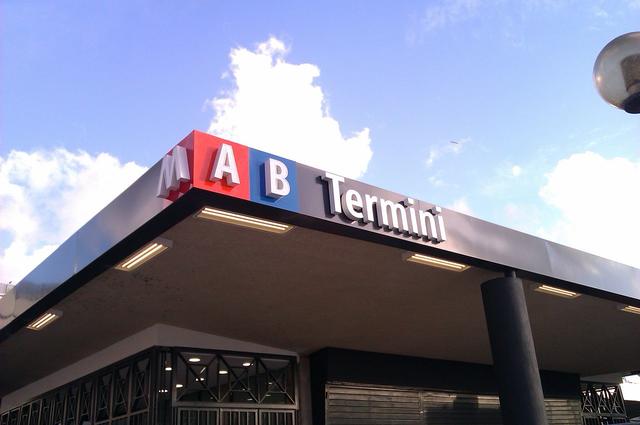 The station that connects two lines is called Termini. You'll arrive there on a train, or a bus if you're coming from the Fiumicino airport. You probably won't get lost here, since there are signs that show directions on the walls and floor.
Step five: Leaving the metro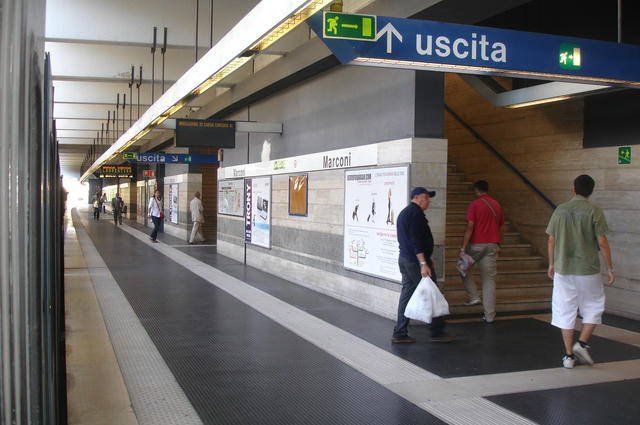 Leaving the platform and metro can be done by following the word "Uscita." The turnstiles at the exits are easy to use. You just need to go through them while pushing. You probably won't get lost in the Roman metro if you carefully pay attention to the signs and maps.
We recommend downloading a map of the metroplex on your phone and looking at the names since Italian words aren't always pronounced as they're written. All the signs you'll see inside and outside are also written in English. This is so even the most inexperienced traveler can use the metro in Rome, so don't worry!
Have a good trip!
https://voyage10.com/wp-content/webpc-passthru.php?src=https://voyage10.com/wp-content/uploads/2021/04/1280px-Rome_metro_Colosseo.jpg&nocache=1
960
1280
Alina
https://voyage10.com/wp-content/webpc-passthru.php?src=https://voyage10.com/wp-content/uploads/2022/01/voyage10_logo-2-300x95.png&nocache=1
Alina
2020-03-27 18:22:45
2022-12-24 16:50:34
Instructions from locals on how to use the metro in Rome