10 ideas for an excellent vacation to Toulouse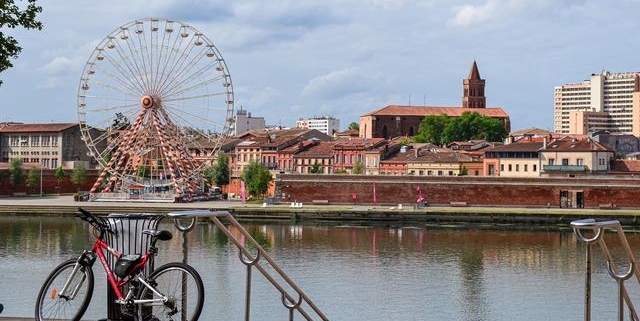 Toulouse has excellently preserved Renaissance era architecture, interesting museums, churches and parks, as well as a modern air and space exploration center! This interesting combination makes the southwestern French city impossible to ignore. What's there to do in Toulouse? We've got 10 ideas for your vacation!
Explore the old city
The city was never bombed during WWII and is excellently preserved. You'll enjoy the unblemished medieval and Renaissance architecture! Pay attention to the Le Quartier des Antiquaires and Les Carmes districts. They have really cozy, narrow streets and old, strange pink brick buildings. Many tourist sights are in these areas, so walking around the old city is a necessary part of your Toulouse vacation.
» READ MORE – 20 French cities worth visiting
Have a photo session in the old city at sunrise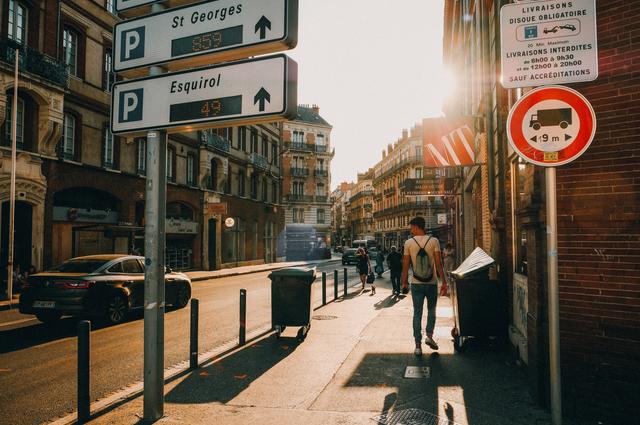 Get up a bit early and have a photo session at sunrise. The gentle, dawn sun is beautiful when it hits the pink bricks. Your pictures will be unbelievably beautiful. A huge benefit of getting up early is that there aren't many people out  so you can be in the old city alone!
Learn how Airbus planes are made
You can see blueprints on your own, or take an hour-long guided tour in the Aeroscopia museum. If you want your tour in English, book it as early as possible.
They'll tell you the company's history, show you informative movies, and you'll even see an A380 assembly line, other plane models and their interiors. The museum is fairly new, but it has rare planes like the Airbus A330B, Concorde, Sud Aviation SE-210 Caravelle and more.
The address is 1 Alee Andre Turcat, 31700 Blagnac. You can take a tram to Andromede Lycee station and get there after a 15-minute walk.
It's open every day from 9:30 to 6.
Tickets cost 14 euros and are free for children under 6. You need ID to get into the museum.
Explore space at Cite de L'Espace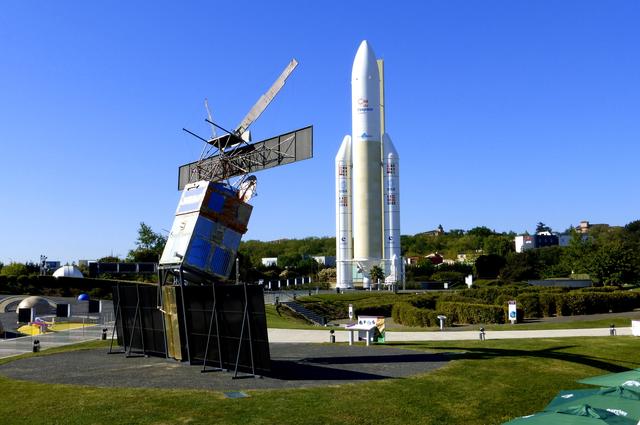 This is a popular-science interactive park. It has copies of spaceships, various space paraphernalia, a small planetarium, and a history of space exploration. You can go into a rocket or space station, sit in astronauts' chair, and hold space food tubes, feel gravity, and watch 3D movies about the famous Hubble telescope.
Cite de L'Espace is in a suburb of Toulouse, but you can easily get there on the 37 bus or the metro (Jolimont station).
The address is Avenue Jean Gonord, 31500 Toulouse.
It's open from 10 to 5-11 depending on the season.
Tickets cost 18.50 euros for adults and 12 for children.
Try cassoulet and a local dessert made from violets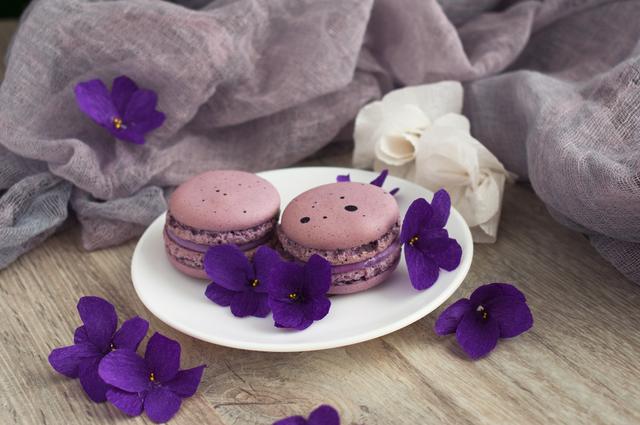 In general, anything with violets and ducks is connected to Toulouse. Violets are used as an herb, as a baking and dessert ingredient, and even sometimes as a dish or drink. The most famous violet desserts are jelly, jam, liqueur, and syrup. If you go in February, you'll be at the violet festival!
Cassoulet is definitely worth trying. In Toulouse, the classic bean stew is served with duck, not with sausage like most recipes. Go on a culinary tour of Toulouse one evening to try the city's unique dishes.
Go on a picnic in the Japanese gardens
Toulouse has many beautiful parks, but the best is the Japanese gardens. It's a garden with bamboo, a rock garden, intricate plants, the endless chirping of birds, buildings with paper walls and even paper dragons! You can also expect a peaceful, quiet atmosphere, and you can even feed the carp. It's a great place for a picnic in a peaceful, gorgeous place!
The address is Jardin Compans Caffarelli, Boulevard Lascrosses.
See Albi with your own eyes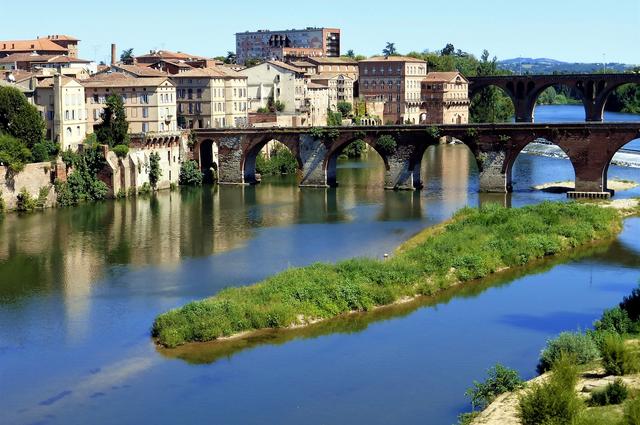 Set aside one day to visit the episcopal city Albi. The city's historical center is on the UNESCO world heritage site list. It has the Basilique Cathedrale Sainte-Cecile d'Albi, the Palais de la Berbie and the Eglise collegiale Saint-Salvy preserved. It's an unusual and incredibly beautiful city that delights with its mix of strength and beauty. You can book a 1-day bus tour here.
Albi was the home of Toulouse-Lautrec, and his residence is now a museum for the famous artist. The collection there is naturally the largest in the world.
» See more – Carcassonne – real medieval city
Feel like a kid again at Walibi Aquitaine
Go to this park with or without kids. You'll love it either way! Walking through the tropical forest and mazes with water walls, going on rides and seeing a sealion show is a great experience at any age! If you go on Friday, you'll be able to enjoy the night sky in the observatory.
The address is 47310 Roquefort.
Tickets cost 21.50 euros for children under 11 and 26 for adults.
Ride a boat on the canals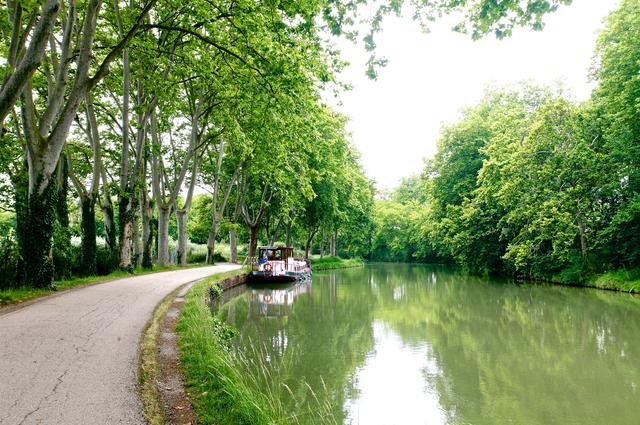 Don't miss the opportunity to see the area by boat. Get a tour of the canals that unite the Atlantic Ocean and Mediterranean Sea. The Canal du Midi is unbelievably beautiful and interesting and goes through gorgeous vineyards and hills. It's no mistake that this canal is in UNESCO's world heritage list!
Listen to the Orchestra national du Capitole de Toulouse
This is a world-famous orchestra that's conducted by Russian Tugan Sokhiev. The orchestra performs in the Toulouse concert hall, in the Capitolia theater, in various cities in the area and even tours internationally. If you can, don't miss a chance to listen to the world-famous orchestra in their home of Toulouse.
Have a great trip!
https://voyage10.com/wp-content/webpc-passthru.php?src=https://voyage10.com/wp-content/uploads/2020/08/toulouse-5162034_1920-1.jpg&nocache=1
425
640
Anna
https://voyage10.com/wp-content/webpc-passthru.php?src=https://voyage10.com/wp-content/uploads/2022/01/voyage10_logo-2-300x95.png&nocache=1
Anna
2020-08-15 11:36:53
2023-01-22 10:19:33
10 ideas for an excellent vacation to Toulouse