Provence's lavender fields

The lavender fields have long been as recognizable of a symbol as France as the Eiffel Tower or Versailles. It's hard to imagine a vacation to southern France without visiting these unusual tourist attractions.
How to get to the lavender fields
The most convenient way to see the lavender fields is by driving (you can rent a car in Nimes, Avignon or Marseilles and find best prices here). The plantations take up a lot of space, and you can drive through all the villages and towns, stop at any field and then go to the local farms and vineyard. You can get to the Vaucluse department on the A7 or A9 highways, to the Drome region on the A7 or A49 highways, and if you want to go the Alpes de Haute Provence, you need the A51 highway. You can also see the gorgeous views by travelling on a bus that runs on the Sault and Sault routes.
Where are the lavender fields?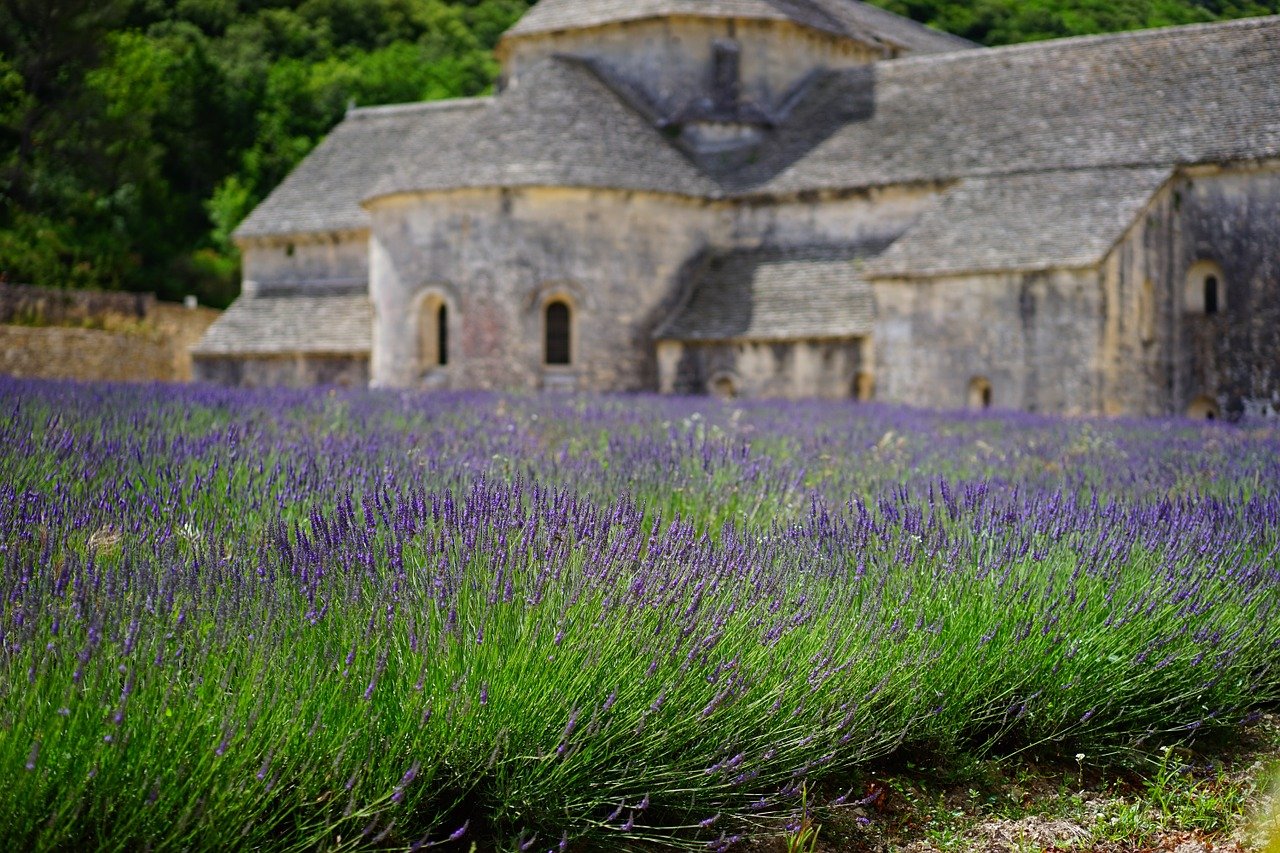 You can find the lavender fields all across Provence's agricultural area, but the most popular fields are in northern Provence, in Vaucluse, Drome Provencal, and the Aples de Haute Provence. These regions are the leaders in largescale lavender plantations.
Wonderful lavender fields are located in ancient Abbaye Notre-Dame de Senanque in Vaucluse. The monks grow lavender and make it into honey, soap, and sachet.
If you're going to Provence, it's definitely worth visiting Valensole, which is praised for the largest lavender plantations in the world. This gorgeous place attracts tourists with its endless flower fields and its medieval architecture. You can find a good hotel to stay in in Valensole by following this link.
Villages in Luberon are great if you want to enjoy cozy, narrow streets on hills and clifftops as well as the aroma of flowers that grow on fields between the rocky villages. You can find and book a hotel here.
» See more – Ten places to visit in Provence
Flowering season in Provence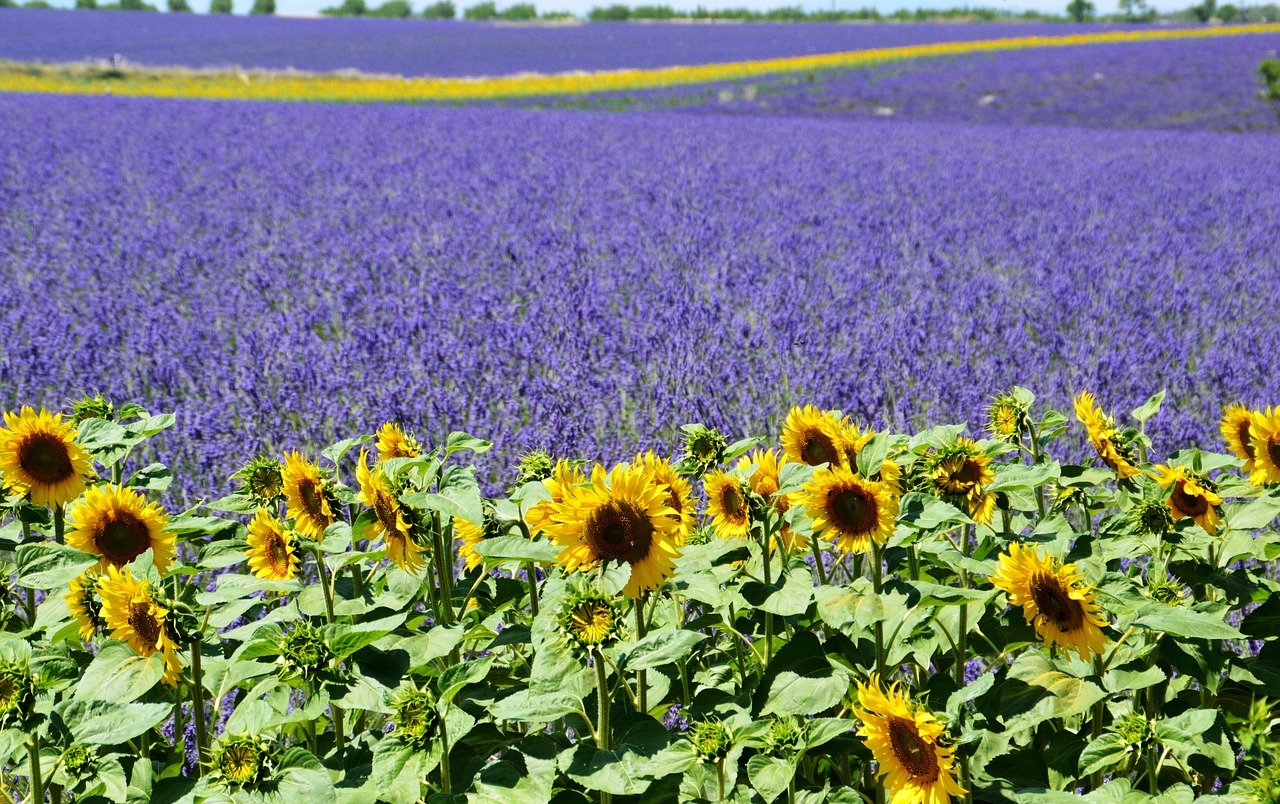 The lavender generally blooms from the end of June to the middle of August. In Drome Provencal and Valensole, the flowers start blooming earlier in June, and in Vaucluse they usually start flowering in mid-July. If you want to make sure you see blooming lavender before it's picked, plan your trip for mid-July to early August. That's when the lavender blossoms are at their prettiest and most plentiful. Then in August when they're harvested, you can visit a factory where the wonderful plant is processed, and if you're lucky, you may even be able to take part in the soap making process. Lavender celebrations are usually held in Valensole, Sault, and Digne les Bains in mid-August.
Visiting lavender fields
When you go on your trip, be careful. Bees love these aromatic flowers, and there could be snakes in the bushes. Remember that the lavender fields are someone's property, so don't go and pick flowers without permission. Only use the general access roads.
Lavender festivals in Provence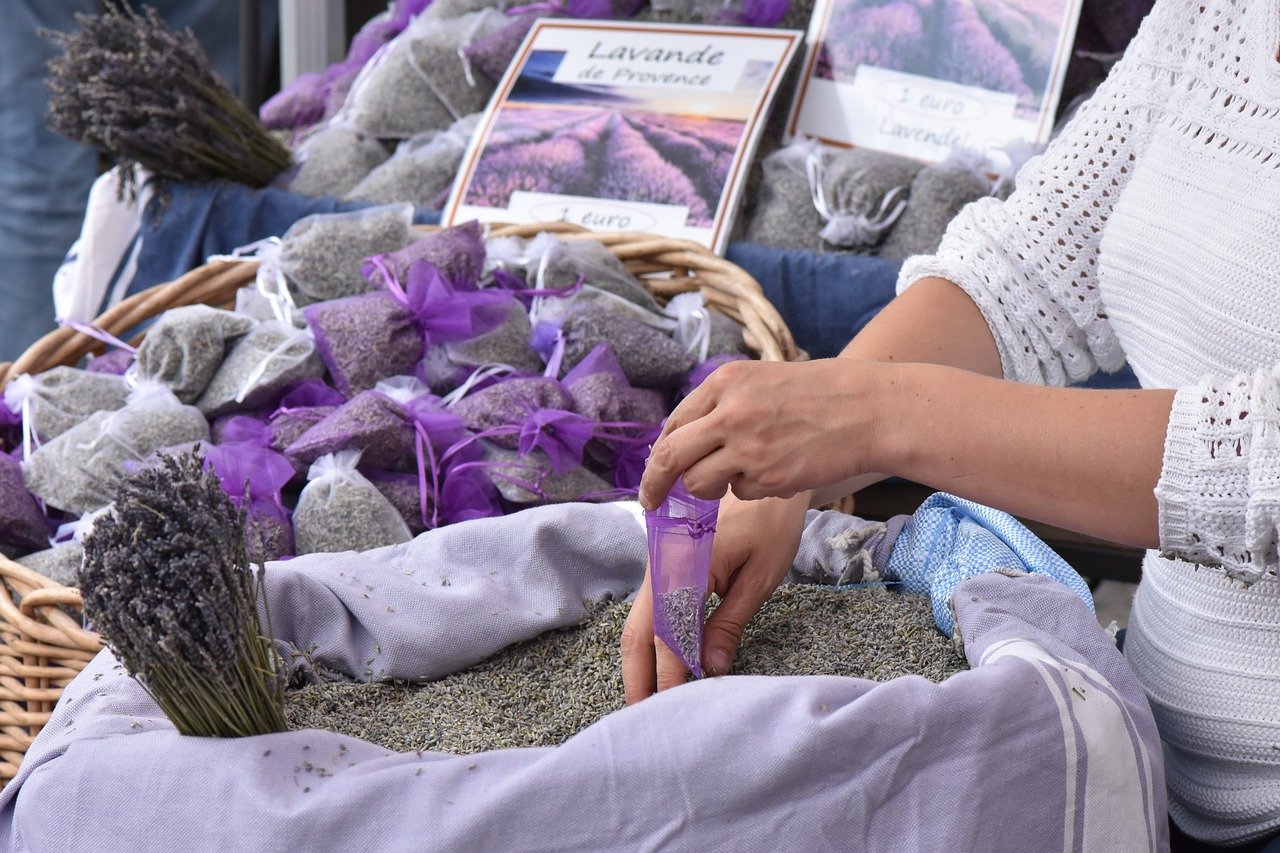 Cities in Provence have many festivals celebrating lavender in July and August. The holidays for this wonderful plant are elaborate events that are carefully planned and excitedly celebrated. The residents put on traditional outfits, open fairs where you can get lavender souvenirs as well as essential oils, soap, and honey. You can also try lavender tea, alcoholic beverages and unusual lavender desserts.
There are games for adults and children during the festivals in addition to concerts and master classes on making lavender soap.
Overall, the best way to travel around Provence is a car. You'll be able to go to any village and stop at any field. But if you don't want to drive during your vacation, you can book a tour or photo session at the lavender fields.
Enjoy your trip!
https://voyage10.com/wp-content/webpc-passthru.php?src=https://voyage10.com/wp-content/uploads/2020/08/lavender-894919_1920.jpg&nocache=1
1083
1920
Anna
https://voyage10.com/wp-content/webpc-passthru.php?src=https://voyage10.com/wp-content/uploads/2022/01/voyage10_logo-2-300x95.png&nocache=1
Anna
2020-08-15 12:28:42
2022-12-24 17:20:43
Provence's lavender fields