10 ideas for a great vacation in Montpellier

Montpellier is a cute, cozy town in the south-west of France, right next to the Mediterranean Sea. Montpellier is drowning in greenery, with more than 50 beautiful gardens on its land. Expect to see delicate old buildings, small hospitable cafes and clean, well-kept streets when you visit Montpellier.
» READ MORE – 20 French cities worth visiting
City center
Start getting to know Montpellier at the lively Comedie square. You'll find a beautiful opera and comedy theater in a 19th century building. Take a few pictures at the Fountain of the Three Graces. If you continue towards the north, you'll reach the Charles de Gaulle promenade. It's a perfect place for a slow stroll among the many flower beds and fountains in narrow alleys.
Montpellier City-Centre: book hotel in
Shopping
If you want to do some shopping while you're in Montpellier, we recommend the Odysseum mall. You'll find popular European brand stores here, including designer clothes and jewelry. You can also take a break from shopping and enjoy the rides and rock-climbing wall. If you're on vacation with children, visiting L'Atelier de la Peluche, a kid's store, would be a good idea. Most of the clothing at the store is handmade. Your kids will love the fun, brightly colored outfits.
Restaurants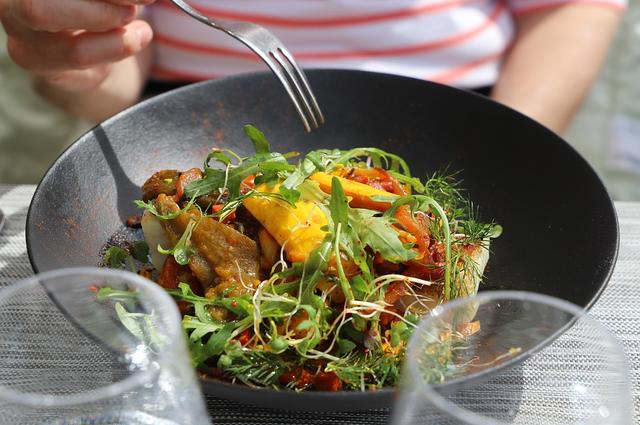 You can find refined French dishes in the local restaurants. The restaurant Le Pat'Daniel's at 31 rue de la Mediterranean has amazing dishes and high-quality whiskey. The owner will greet you and the staff provides outstanding service. The cafe les Casseroles en folie at 5 Place de la Chapelle Neuve has delicious and inexpensive food. Homemade crepes and natural apple cider are the cafe's main offerings. If you love fine dining, definitely go to L'idee Saveurs at 5 rue Four des Flammes. The interesting menu, a detailed wine menu, and friendly personnel will make your vacation superb.
Local markets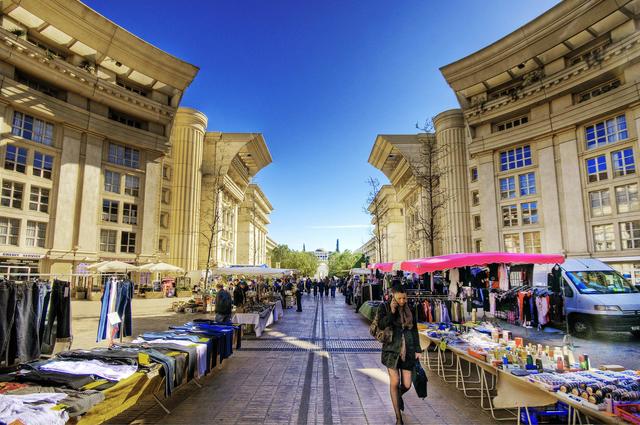 If you want to submerse yourself in the noisy, French town atmosphere, the Halles Castellane farmer's market is a good place to start. Besides produce and meat, you'll find a wide assortment of seafood, homemade cheeses, and delicious baked goods. Marche aux puces (flea market) at Peyrou square also immerses tourists in "vintage" Montpellier. You can find absolutely everything there, including old handmade boxes, china, and other antiques.
Antigone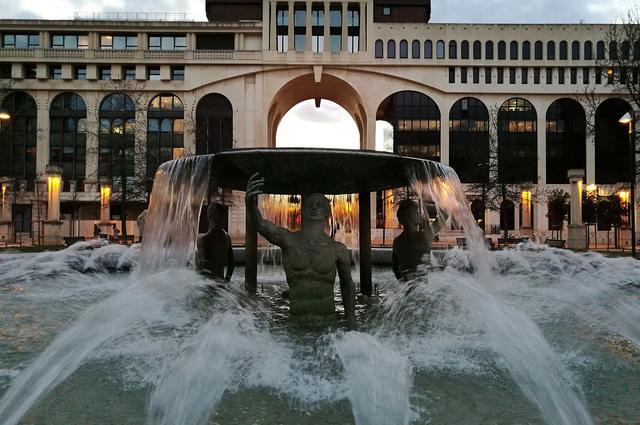 This district is named in honor of the myths about Antigone, an Ancient Greek heroine. If you visit, you'll definitely feel like you're in ancient Greece. This area's development started in 1977 by the architect Ricardo Bofill. Definitely go for a walk around the Arc of Triumph near the municipal library and the huge Olympic pool, and end your walk at the Lez river. If you want to continue soaking in antiquity, we recommend choosing a hotel in this area. This link has options for local hotels.
Antigone, Montpellier: book hotel in
The modern dance festival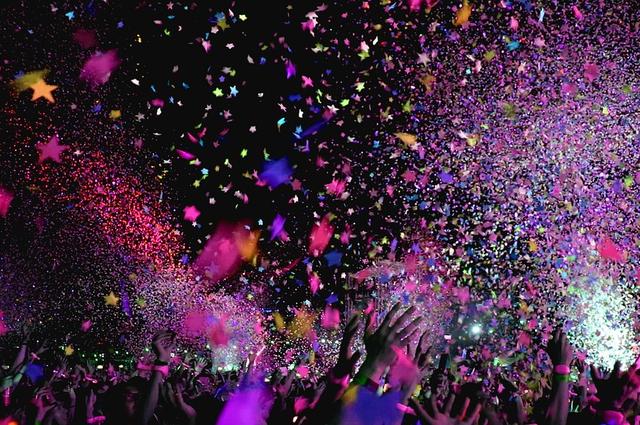 Montpellier is home to a modern dance festival every year that starts in mid-June and lasts for two weeks. The grandiose show entertains attendees with its colorful plays and events that include world premieres. The festival is held on several squares and includes master classes on the streets.
Trolley ride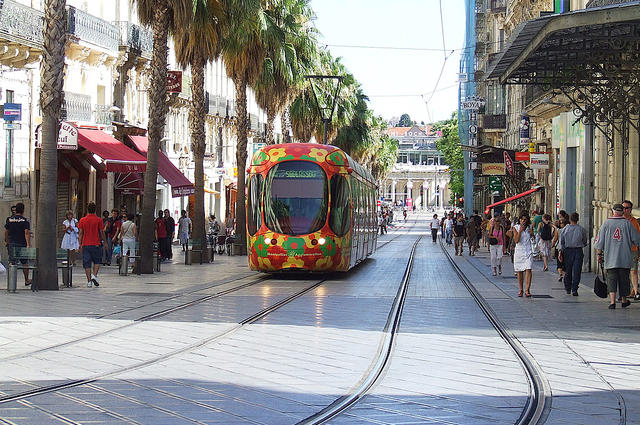 Montpellier's trolleys are both a convenient way to move around and an unofficial symbol of the city. They have bright designs, and each of the four trolley lines was developed by different famous French artists. Though there aren't any ticket inspectors on the trolleys, there are ticket checkers at each station, and the fine for riding without a ticket is fairly high. Don't forget to pay for your ride. If you prefer to look at trolleys from your personal car, you can always rent one with a guaranteed low price. You can rent a car here.
Botanical gardens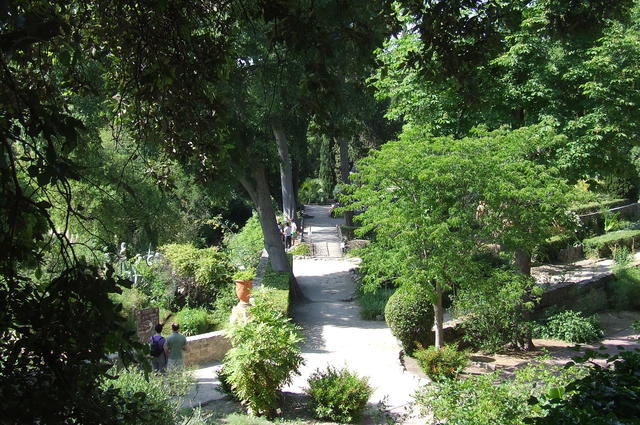 One of France's largest gardens is here in Montpellier, spread over four hectares. Visitors can learn about many exotic plants. There are more than three thousand species here. The old hollow tree is especially popular, and you can throw wishes in it.
Wine and cheese tasting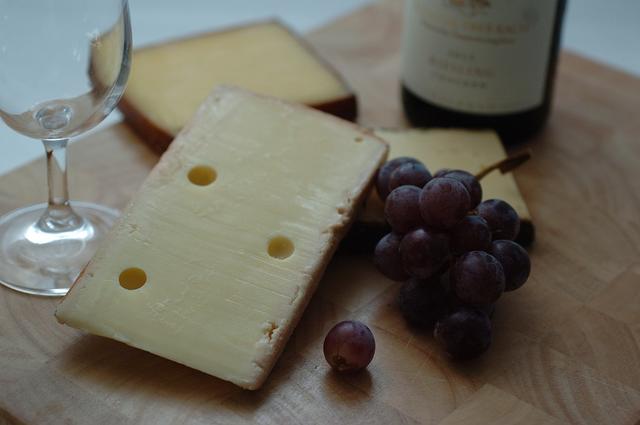 From the end of June to early September, the local farmers set up parties and fairs on Fridays. You can sample real aromatic wine made from the highest quality locally-grown grapes, as well as fresh oysters from the Thau lagoon, and local goat cheese, all for free.
Souvenirs
When it's time to leave this beautiful French city, make sure to get presents for your friends and family. You should definitely have the following on your list:
local wine;
linen bags with aromatic Provencal herbs;
locally grown olive oil;
lavender honey;
natural Marseilles soap.
Montpellier is a wonderful spot that you'll want to visit again and again. When you leave, don't forget to toss a coin in one of the city fountains and make a wish! 
Have an excellent trip! 
https://voyage10.com/wp-content/webpc-passthru.php?src=https://voyage10.com/wp-content/uploads/2021/04/Montpellier_-_Opera_Comedie-scaled.jpg&nocache=1
1752
2560
Alina
https://voyage10.com/wp-content/webpc-passthru.php?src=https://voyage10.com/wp-content/uploads/2022/01/voyage10_logo-2-300x95.png&nocache=1
Alina
2020-07-23 19:49:16
2023-01-22 12:15:07
10 ideas for a great vacation in Montpellier