10 activities to do in Nice

Nice attracts travelers from all over the world. Its history begins with the Roman Empire. Its surprisingly beautiful nature and rich cultural inheritance makes Nice one of the most interesting places in the French Riviera.
Nice has a ton of unique tourist sights and interesting things to do. It's impossible to be bored! We'll give you a list of 10 activities that you won't want to pass up in Nice.
» See more – Nice Côte d'Azur: local guide
Walk around the Promenade des Anglais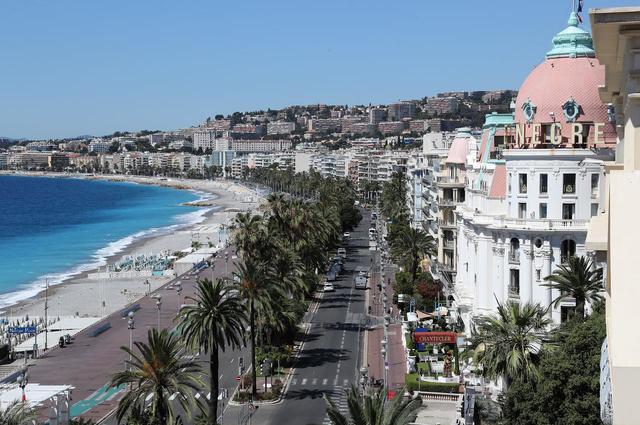 If you want to fully take in the Riviera's Mediterranean waters, take a walk on the famous Promenade des Anglais. It got its name because it was created by the English, who often came to Nice for holiday at the end of the 18th century.
This long street is adorned on one side with a row of palm trees and on the other side with the smooth sea. It's considered one of the most beautiful and best places in Nice. You can spend the whole day here and slowly walk along the sea or sit on a bench and watch the water.
Wander the old city's backstreets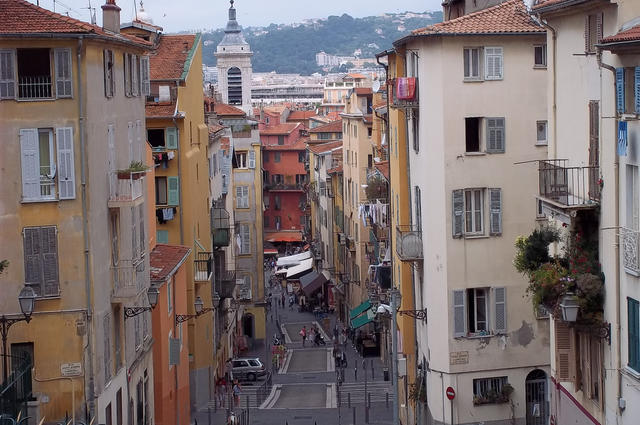 This narrow maze of small streets appeared in Nice long before the aristocrats arrived. The Provencal spirit still rules this area, and you can find many unique gifts at the local stands, from olive oil to amazing cat figurines.
You can wander the old city forever and always discover new places. If you get hungry, try to get away from the crowded streets and find a hidden restaurant to try some real Provencal food.
If you want a more contemplative walk and a chance to hear some interesting stories about the sights, take a mobile tour guide with you. An individual tour isn't more expensive than a cup of coffee!
Listen preview of our guide here:
Go to museums
Nice is great because it's a great destination for relaxing beach days as well as informative museum visits. Nice has many old and new museums of art, history, and science.
If you're interested in modern culture, then you should visit the Museum of Modern and New Art. You can see the works of novice artists in the Jean Renoir Gallery. If you like the classics, you'll want to see two of the most popular and famous tourist attractions in Nice: the museums dedicated to the great artists Matisse and Chagall.
Book a hotel in Nice City Centre
Go to the flower market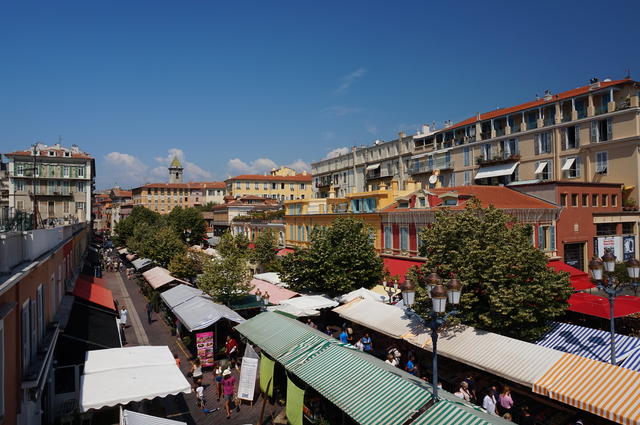 There are several different markets on Cours Saleya street, and the most famous one is the flower market that is open from Tuesday to Sunday. You can buy fruits and vegetables here along with the flowers. It's called a flower market because selling flowers has always been important in Nice's history. For example, in 1897, Nice was the number 1 seller of freshly cut flowers.
The Cours Saleya flower market has many bright colors and aromas, and you'll see some beautiful examples of designer art. You'll be convinced that these florists are true artists when you see how creatively the vendors arrange their goods.
» READ MORE – 20 French cities worth visiting
See the churches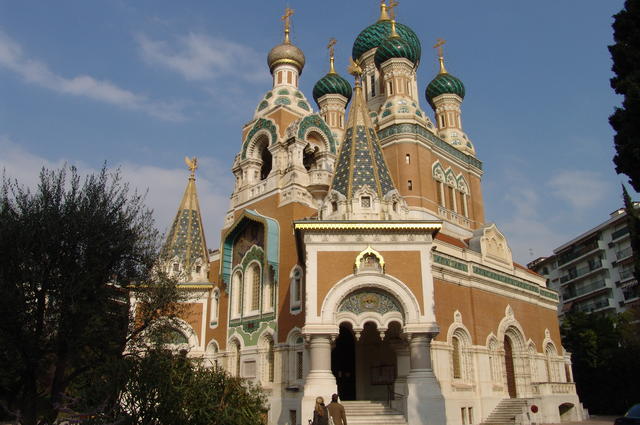 Nice is adorned with its coastline and beautiful plants, but its architecture is also worth your attention. Many of the old churches and chapels are great examples of unique styles. The Chapelle de la Misericorde is an example of southern church architecture, and the Église de l'Annonciation is quite different with its rich interior, decorations and Baroque style.
Try Socca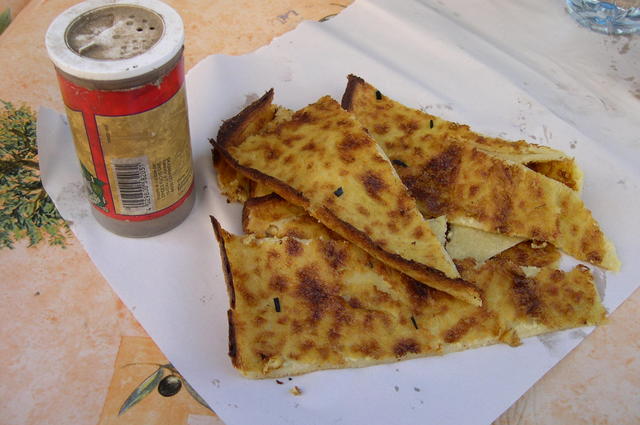 Socca is a crepe that's made from chickpea flour and olive oil. It is one of the most popular treats in southern France, especially in Nice. Socca is made in a large oven and served hot. There are many places where you can try Socca in Nice, and one of the most popular is at the Cours Saleya market. Hot Socca and a glass of local wine is a good choice for a quick, tasty, and cheap snack whenever you don't have time for a more filling lunch.
Learn about Nice's history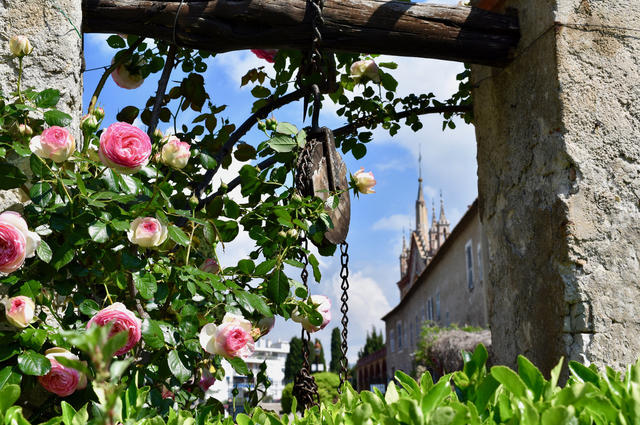 If you want to learn more about Nice's history, go see the Roman ruins in Cimiez's gardens. When you're there, you won't be able to help imagining what the city looked in antiquity. The Romans often came here to hide from pursuers, and sometimes they'd buy southern French delicacies and send them home to Rome.
In Cimiez's gardens, you can see an old amphitheater that is now used for Nice's Jazz festival, Roman baths, and an archeology museum that has a large collection of ancient artifacts.
Go to Monaco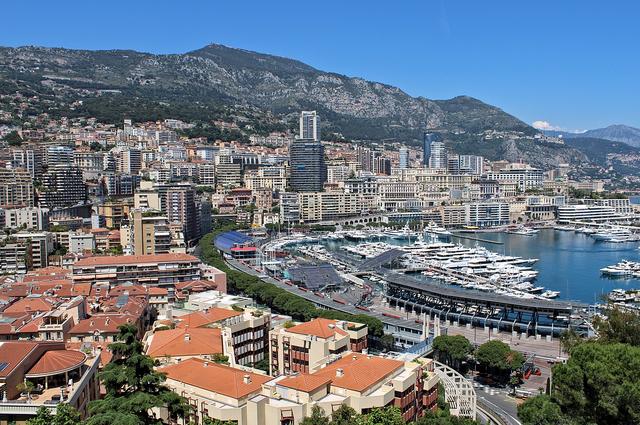 You can take a one-day trip from Nice to another country, the Principality of Monaco. This trip will cost you just 3 euros and you can take a bus. Nice may seem luxurious, but once you go to Monaco, you'll know what real luxury is.
You can visit a wonderous casino, see the Prince's palace, walk around Princess Grace's Japanese garden, and just watch the measured Monegasque life. The Monegasques can be called, without exaggeration, one of the happiest peoples in the world.
Enjoy the local ice cream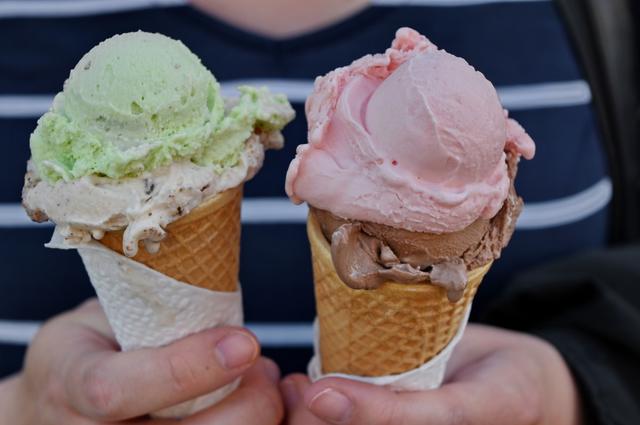 Nice often feels more like an Italian city instead of a French one, and you can see this in the local restaurants' menus: they feature a lot more pasta and pizza than French dishes. Unsurprisingly, Nice makes a lot of delicious ice cream, which also helps you feel neighboring Italy's influence. Alongside traditional flavors you can find more interesting ones like lavender, cactus, and cinnamon.
Relax on the beach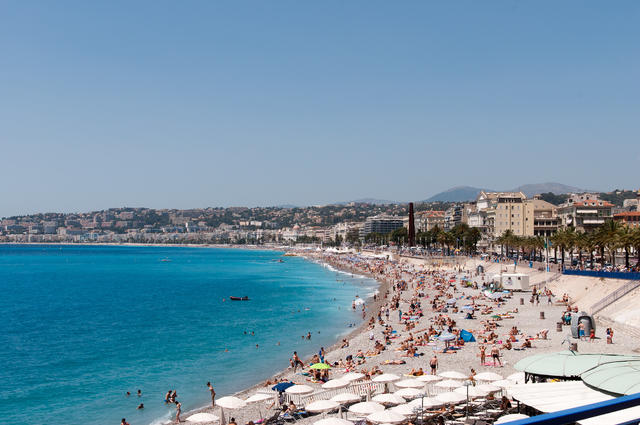 When people think of Nice they'll probably imagine the beaches. The city has many different beaches, large and small, private and public. If you're going to Nice for just a few days, the easiest beach to get to is the one near the old city. Keep in mind that Nice has pebbly beaches, so if you don't want to sit on stones, you can go to a paid beach and rent a beach chair and an umbrella.
Have a great vacation! 
https://voyage10.com/wp-content/webpc-passthru.php?src=https://voyage10.com/wp-content/uploads/2021/04/Promenade_des_Anglais_22261311858.jpg&nocache=1
1200
1800
Alina
https://voyage10.com/wp-content/webpc-passthru.php?src=https://voyage10.com/wp-content/uploads/2022/01/voyage10_logo-2-300x95.png&nocache=1
Alina
2020-07-22 12:11:02
2023-03-22 11:06:07
10 activities to do in Nice