16 ideas for London Souvenirs

What are the best souvenirs in London? And what should I bring home for my friends and family? We're sure you'll easily solve this problem, but we can help too. Read this list of interesting ideas for British souvenirs!
Your favorite brands from London shopping malls
London is, without a doubt, one of the centers of European fashion. You can find any brand you could want on the famous Oxford shopping street that has about 300 stores and boutiques. You can find good discounts and sales here, and you can see the new fashion lines in the huge Sheffield shopping malls. But if you want inexpensive, high quality items, go to the London outlets. We especially recommend looking at the beautiful woolen sweaters and cardigans, and if you don't know your size, buy oversize items.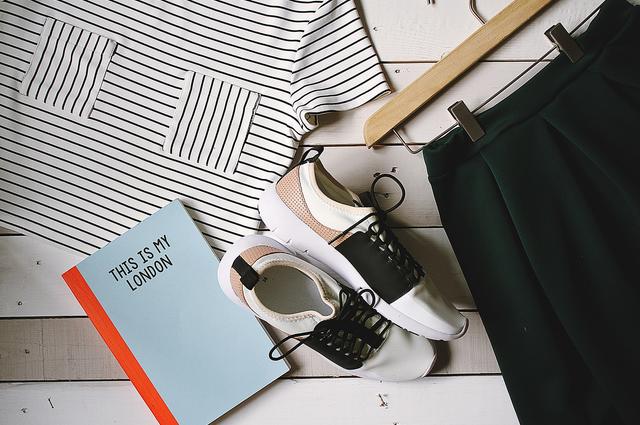 London football souvenirs
Football fans can get souvenirs for the London teams Chelsea and Arsenal. You can buy t-shirts for these and other English teams in the store outside the stadium or in the city's sports centres. The prices start at 30 pounds.
But if you're bringing home team items as gifts, make sure you know in advance which team they're fans of to make sure there's no mistake.
London chocolate
Very good chocolate is made in Britain, although it is criticized by the Germans and Swiss. A box of English Cadbury chocolate costs 3-7 pounds and will make any child or sweet-tooth happy.
A British umbrella
London is a rainy city and an umbrella is an invaluable accessory for its citizens. The masterfully designed and hand-made English umbrellas are on the same level as Swiss watches and French perfumes. A good hand-made umbrella could cost anywhere from 50 to several thousand pounds. Of course you can also find one for 5 pounds, but those rarely survive the local winds. If you'll be going home to another rainy location, a high-quality British umbrella will be welcome.
London scarves
Scarves are a necessity in such a windy city and the variety you'll find here will definitely surprise you. You can buy a scarf in any London souvenir shop for 5 pounds, or in brand shops for a higher price. With all the different styles available, they make an excellent gift for anyone.
British alcohol
Beer is the most popular alcoholic beverage in England. But as a gift, we recommend getting something more highly regarded like Scotch. You can find it in supermarkets. You can find a bottle of good scotch starting around 5 pounds.
English retro souvenirs
Many youth in London have embraced a retro style, and you can find many vintage markets where you can find some great clothes and accessories. Impromptu flea markets usually are set up on the weekends where you can find many interesting items from the 70's and 80's that make unique gifts.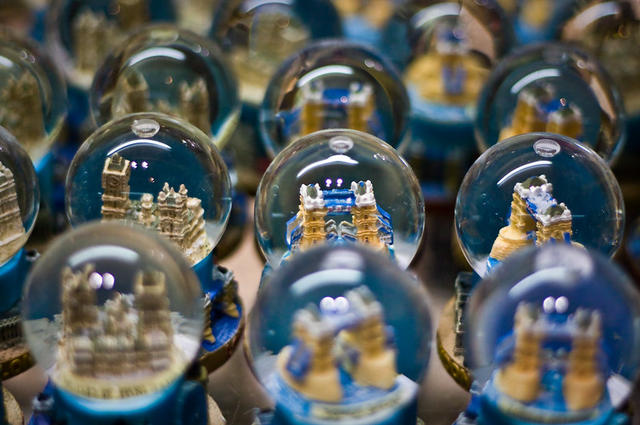 London musical souvenirs
If you like music, you know London is a great music city, and London has a huge number of stores with musical instruments. Between Oxford street and Covent Garden you'll find entire streets where you can get a new guitar or any inexpensive accessory for your instrument.
British tea
You'll drink a lot of tea while you're in London. A souvenir box of tea in the shape of a telephone booth or a castle is an excellent gift for a tea-loving friend, or yourself! The cost will be from 5 to 20 pounds.
Gifts for kids
Disney characters are always popular, and you can find a Disney Store in all the large malls. You'll find everything from keychains and notebooks with your favorite characters on them to school supplies, toys and furniture. You'll find almost every Disney character, so there shouldn't be any problems finding your loved ones' favorites.
Another popular London souvenir is the teddy bear Paddington.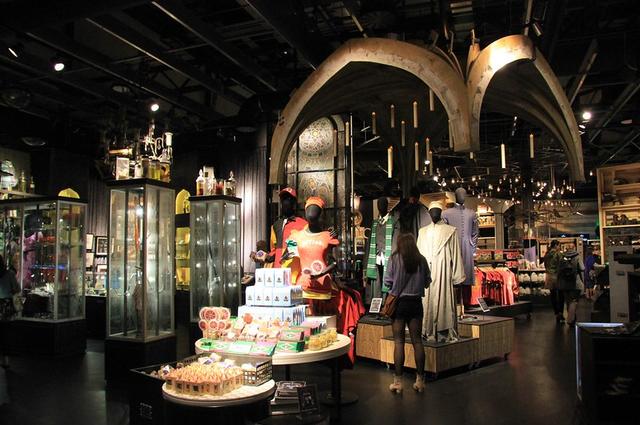 Harry Potter souvenirs
If you love the Wizarding World of Harry Potter, London is like a spiritual place! You can find these beloved books here, and souvenirs with symbols from the movies in all the malls. You'll definitely want to go to the Harry Potter museum in London where there is a huge, amazing store. Pick out a wand, a Quidditch uniform, house scarves, famous sweets from Hogsmeade and many other cool and thematic things!
Another popular store with magical gifts is at King's Cross station right next to the cart in the wall at platform 9 3/4. The store is actually called The Harry Potter Shop at Platform 9 3/4. We should warn you of the large lines in the store and fairly high prices, but there's a huge selection of things any fan will love!
Books
London is a real paradise if you love to read, and it's no mistake that Byron's home is known as the capital of the book world. Every region in the city has bookstores, and the center has an entire street with book stands competing for your attention with their wide selections.
Banksy
Souvenirs with copies of the famous street artist Banksy's works can be found at Unofficial Banksy Store, located at 57A Pembridge Road. You'll find t-shirts, mugs, notebooks, and other souvenirs with Banksy's drawings there.
Cosmetics and Perfume
We recommend going to the department store Selfridges & Co for the best selection. You'll find popular brands like Bamford, ESPA, Elemis, Philip Kingsley, Neom Luxury Organics, John Frieda Collection, Margaret Dabbs and Nourish.
If you're looking for good perfume, go to Penhaligon's. They make perfume for the royal palace there.
Pound sterling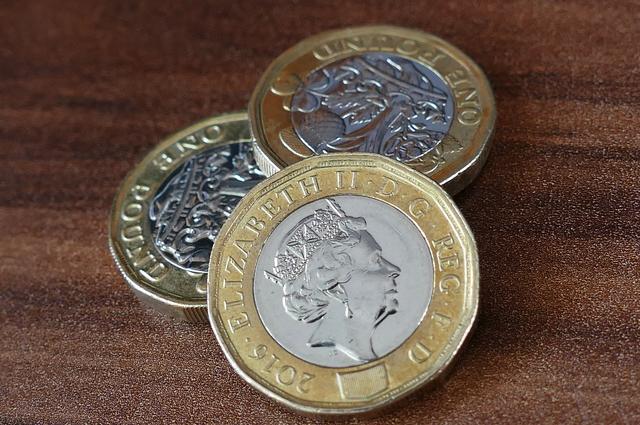 Bring your friends English coins. The national currency of the United Kingdom, the pound, is a good gift for people who collect different currencies and for those who are just getting started with the hobby. A 20- or 50-pound note would be a good present for someone's birthday or other holidays (as a good alternative to other money gifts).
Typical English souvenirs
Like other tourist cities, London is full of stands with typical souvenirs. You'll find all the different symbols of London like the British flag, the queen, the red double-decker bus and the telephone booths. Small keychains, magnets, and phone cases can be found in any part of the city. The prices are from 5 to 20 pounds, but don't be afraid to haggle. You can often get a good discount if you buy several items.
This is just a small list of things you can take home from London. Don't forget to haggle. There are often discounts even in brand stores that you won't know about unless you ask.
Good luck shopping!
What kind of souvenirs do you usually bring home?
https://voyage10.com/wp-content/webpc-passthru.php?src=https://voyage10.com/wp-content/uploads/2020/04/booth-16817_1920.jpg&nocache=1
1280
1920
Alina
https://voyage10.com/wp-content/webpc-passthru.php?src=https://voyage10.com/wp-content/uploads/2022/01/voyage10_logo-2-300x95.png&nocache=1
Alina
2020-04-14 18:44:04
2022-12-24 16:48:40
16 ideas for London Souvenirs