How to get from Stansted airport to London

Stansted is the third largest airport in London, with the huge Heathrow and large Gatwick ahead of it and the Luton, London City and Southend airports after it. This airport is famous as the largest base for cheap European airlines (like Ryanair and Wizz Air) and is just 50 km from the city center. The airport serves thousands of passengers everyday, and it was used by about 28 million people in 2018. For passengers' convenience, there is an excellent transport system between the airport and the city that lets people easily choose the type of transport they want.
This link will provide you with verified taxi services. The driver will meet you at the airport and take you to your hotel or other destination.
Stansted Airport, London: book hotel in
Stansted to London on a train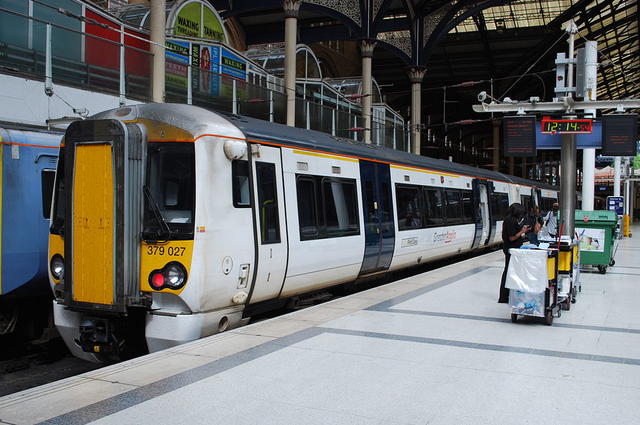 The easiest way to get to the center is on a train. The Stansted Express starts running at 5:30 am and leaves every 15 minutes. It has two stops: Tottenham Hale (a 36-minute ride) and Liverpool Street (a 47-minute ride). From Monday to Thursday, the last train leaves as 12:30 am, and on Fridays, Saturdays and Sundays it leaves at 1:30 am. A one-way adult ticket starts at 23.40 pounds, and it's 11.70 pounds for children. You can get a two-way ticket as well, or enjoy the comfort of first class.
It's an expensive option, but it's also the fastest. You can save money if you buy two-way tickets in advance for your whole family, so you're guaranteed the group discount.
Stansted to London on a bus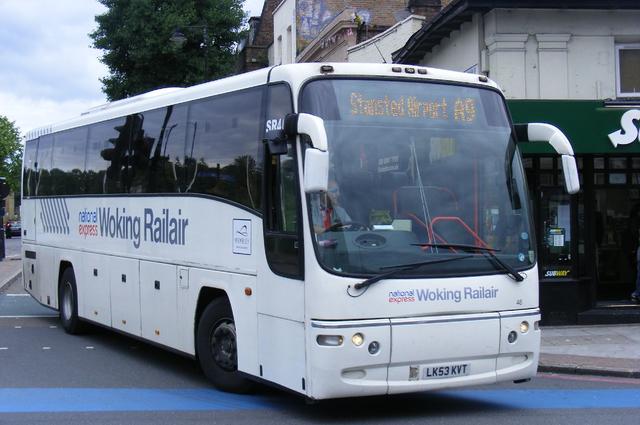 You can get to London on a bus that leaves from the stop across from the terminal's main entrance. There are many companies that offer transport services, and the buses leave frequently (every 15-20 minutes). You'll easily get to the central station at Victoria, Liverpool and Baker Street. You can get tickets in advance or when you're on the bus if needed. The average travel time is 60-80 minutes and tickets cost from 2 to 10.50 pounds.
There are three main bus routes.
EasyBus
Positives: very cheap. One-way tickets cost just 2 pounds! Besides that, the bus goes straight to Baker Street without stopping.
Negatives: EasyBus isn't very comfortable. It might be cold. It can take 90 to 120 minutes (if you're in a traffic jam) to get to the city from the airport.
National Express
Positives: National Express is the most well-known bus company in Britain, and it closely follows its schedule. It only stops at small stops on route (when requested). If you're staying in the Stratford district (you can find hotels here) or, maybe, near the Canary Wharf station (you can find hotels here), the bus will take you almost right to your door, or at least to the neighboring Underground station.
Stratford, London: book hotel in
Negatives: This bus has the most expensive tickets at 10 pounds. Because of the stops on route, the travel time can be up to 90 minutes.
TerraVision
Positives: a TerraVision ticket costs just 6 pounds and you'll ride in a good, comfortable bus. The last stops are the Stratford station and the Liverpool and Victoria train stations. The drivers almost never stop, and the average travel time is about one hour.
Negatives: Buses come only every 30 minutes, which might negatively affect your waiting time.
Stansted to London in a taxi
If you want to ride comfortably, you can take a taxi. You can hire a taxi in advance or when you land. There will be company stands in the arrival hall that work 24/7, and there's a telephone in baggage claim for domestic flights that will connect you with a taxi hiring service.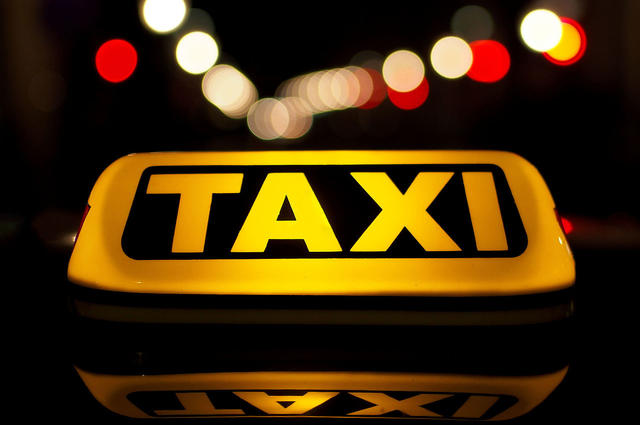 You can pay for your taxi with a card when you book it or in the taxi with cash. The driver will take you to the center of London in an hour and the prices start at 100 pounds.
Another great option is ordering a transfer from Stansted to London in advance. You can do it from your home using this link. A driver will meet you in the airport and comfortably take you where you need to go. You'll immediately know the exact travel price and won't have to worry about unexpected charges.
Have a good trip!
https://voyage10.com/wp-content/webpc-passthru.php?src=https://voyage10.com/wp-content/uploads/2020/04/1280px-London_Stansted_Airport.jpg&nocache=1
960
1280
Alina
https://voyage10.com/wp-content/webpc-passthru.php?src=https://voyage10.com/wp-content/uploads/2022/01/voyage10_logo-2-300x95.png&nocache=1
Alina
2020-04-14 19:24:53
2022-12-24 15:03:02
How to get from Stansted airport to London