20 mistakes many travelers make in Paris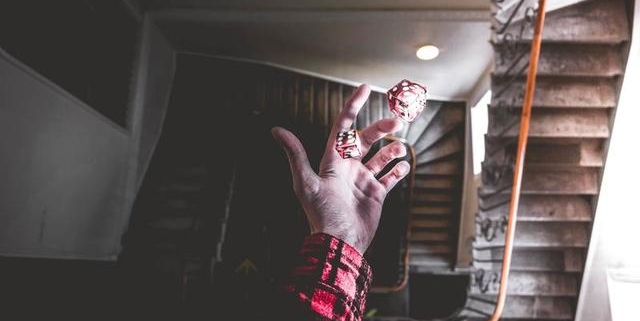 A vacation in Paris will be remembered for a lifetime. But what kind of memories will you have? We would like you to have only good good ones, and so at Voyage10.com we're working to make your travels better, brighter, more interesting. Let's find out what tourists in Paris do that can spoil their impression of the wonderful city.
Booking a hotel in the far suburbs
Sometimes travel agencies offer hotels in the so-called "Grand Paris." This is such a deception. You will grasp the opportunity to have a cheaper room, but you will find yourself quite far from the city center. The road from some suburbs to the center may take a whole hour in one direction. That is two hours of your vacation every day.
It is not necessary to stay in the heart of Paris. But it is better to stay within the subway network. That way you will not spend a lot of time and money on transportation, and will have time to see more and enjoy Paris.
We recommend staying in districts 4, 5 or 6 if you want to stay in the heart of the city. Here are links to hotels in these districts: 4, 5, 6.
If you want to save money, then choose districts 14 or 15 (see hotels here and here) or La Defence (hotels here).
» See more – Paris districts. Where's the best place for a tourist to stay?
Over-romanticizing the city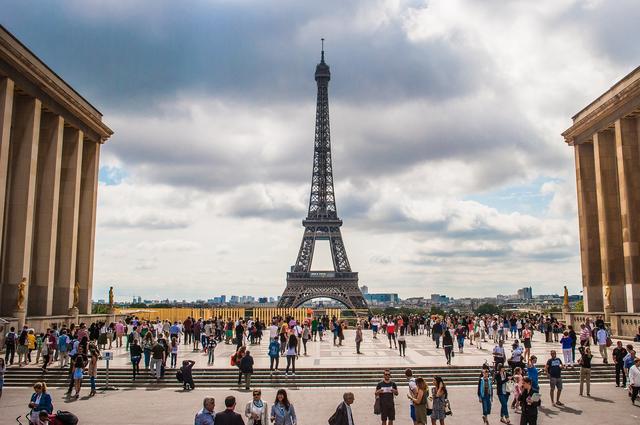 "Paris syndrome" refers to the disappointment that comes when people expect to see the perfect city on the postcards, but when they arrive, Paris is in fact like any city. Some people expect that upon their arrival in Paris, love, romance and beauty will be thrown at them from all sides. But then they see garbage in the street or the homeless in the subway.
Remember that Paris is a large metropolis with its advantages and disadvantages. Some people like it at first sight, but for others, it takes time to discover its charms. We are sure that everyone can find something special in Paris.
In order to discover the romanticism of the city, we suggest watching movies about Paris and walking along a couple of the routes from you favorite films. You can find a guided tour here.
And to see that cinema life, it's better to stay in Montmartre (only in Montmartre itself, not within a radius of 3 km) or in Saint-Germain-des-Prés. Hotels in Montmartre can be found here, and in Saint-Germain-des-Prés here.
Worrying about immigrants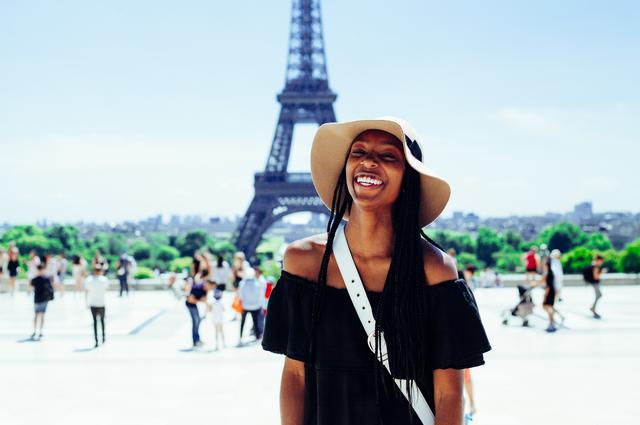 One rumor you may hear about Paris that the city is dead, with not a single living Frenchman left. Getting on the train from the airport, people see unsightly suburbs outside the window, and many poor people on the train. Many exaggerate the criminal situation in Paris.
Yes, Paris is a multinational city. Its citizens speak 200 languages. The city is growing and developing, different people come here to look for their happiness, and many find it.
Paris has always been proud of its immigrants. Pablo Picasso, Modigliani, Ernest Hemmingway, Oscar Wilde, Chopin and many others lived and worked in Paris. And not everyone became rich.
You should not prepare for a trip as if you're heading into a war zone. You will see Paris and everything will be fine. Learn more about safety on our site.
If you want to see only the beautiful bourgeois life in Paris, you can stay in the 16th district of Paris and take a cab from the airport.
Trying to see all of Paris in just a few days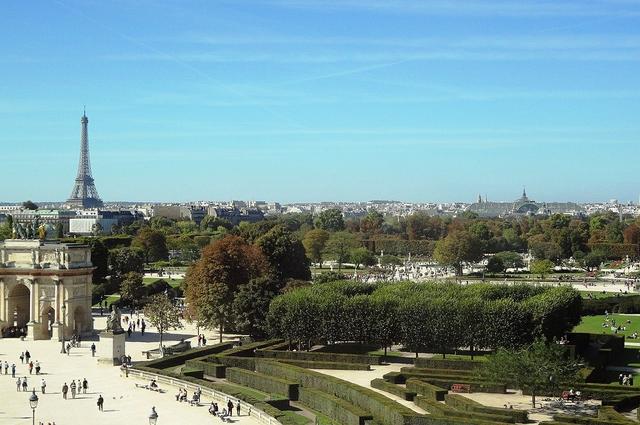 It is impossible to see all of Paris in two days or even a week. Yes, you can quickly stop by the main attractions, but there are many places that objectively take a lot of time. For example, it is impossible to visit Versailles and Disneyland in one day.
There are so many things to see in Paris! It will take more than one short trip. And every future trip will help you fall even more in love with the city. We have a good plan for someone's first visit, as well as for those who think that they've already seen everything in Paris.
And remember, Paris is constantly changing. It is impossible to see it once and think: "I know Paris." It is hard to imagine, but even 30 years ago there was no Louvre pyramid — one of the main attractions of the city. Disneyland of Paris opened some 20 years ago. The Louis Vuitton Foundation, which has already made an impact with its exhibitions, opened some 5 years ago. These are only some of the major recent changes in the city.
And there are new discoveries ahead. New exhibitions, new monuments, new reconstructions. Very soon the Olympics will take place here, and that will certainly leave its mark on the city. Paris is not a preserved monument, but a living city to explore endlessly.
» See more – What to see in Paris in a week
You can listen a preview of our audioguide right here:
Standing in long ticket lines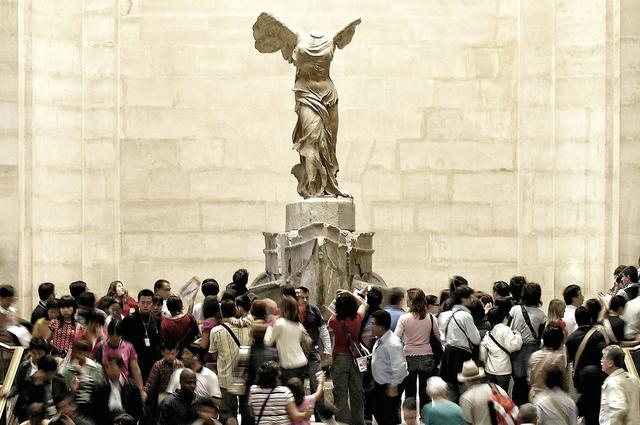 Paris is a city of queues. You'll have to line up to get into the Eiffel Tower, Louvre, Orsay, Versailles, Disneyland — everywhere. In some you will spend 15 minutes, and in some 2 hours. Are you ready to sacrifice so much time and energy?
You can get so tired just standing in a line at the Louvre that you'll have no strength left for the museum itself, which is huge. By the way, walking in it without audio guide is also a mistake. You can get lost surrounded by so much artwork. The museum has an official audio guide in English, but there is hardly any fun in it. We've made our own version: a fascinating two-hour audio tour about the most important masterpieces. Download it here.
We strongly recommend that you buy tickets in advance. We have a reliable partner, GetYourGuide, which sells millions of tickets to various attractions around the world. It is better to buy online, saving time and effort, as well as helping you make a plan for your time in Paris.
» See more – advice and tickets
Thinking that Paris represents all of France
Just as New York is not the whole of the USA and London is not the whole of Great Britain, Paris is not the whole of France. The regions in France are all very different. We suggest that you spend at least a couple days on a trip to Normandy or through the castles of the Loire Valley to get to know the country better and see other cities that are completely different from Paris.
» See more – 10 beautiful cities in France just one hour away from Paris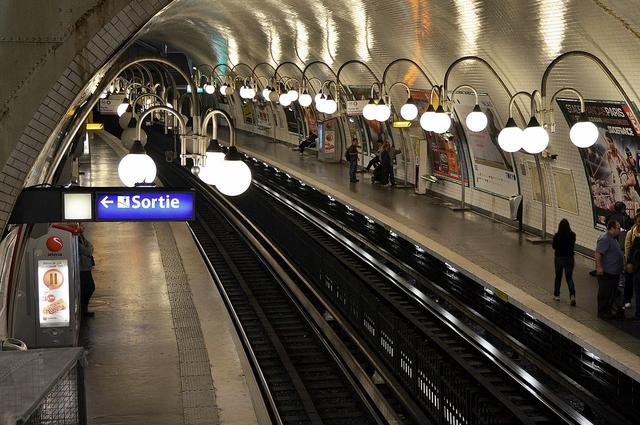 Relying on English
English and French are kindred languages and are similar in many aspects. 10,000 French words went into English without many changes. But do not think that you will not have a language barrier.
First of all, the French are a bit snobby and like it when foreigners speak their language, or at least make the attempt. The minimum degree of politeness for tourists is to say hello in French. Bonjour!
Secondly, French spelling makes it very difficult to match a written word that you recognize to the same word when spoken. Getting accustomed to both written and spoken French will help you out a lot.
Finally, since English and French have a lot of similarities, you'll find many tricky words that look familiar, but mean something very different. For example, if you see machines in the subway or restrooms labeled "préservatif", you may think "preservative," but it means "condom."
Ordering wine-based mixed drinks
The French have a reverent attitude towards their national treasure — wine. At some rare bars, you may find some cocktails based on wine, but wine is mostly served in its pure undiluted form. Don't try to ask the waiter to add coke to your glass for the famous cocktail from Spain; it will sound like an insult!
French wines are available in many varieties, including sweet wines, although they are more rare, and mostly found in Alsace. Try different wines while you're in Paris and you will find your favorite.
» See more – the feast of young wine
Booking expensive tours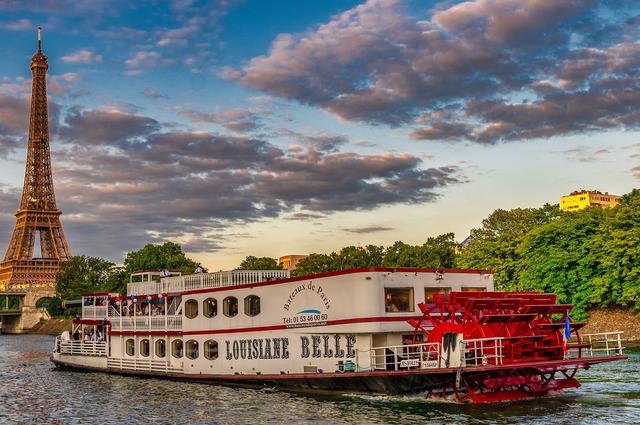 We write a lot about how you can save money in Paris. Be sure to read our guides so that you can travel affordably. Most expensive tours can be replaced by audio guides you can bring with you on your smartphone. Our app has many interesting and cheap audio guides. Download it here.
Live communication with a good tour guide of course can't be replaced by a recording. So order a live tour for the attraction that's most important to you, and then use audio guides for the others. It'll work out better both mentally and economically.
Ordering a salad and another dish
In French culinary tradition, salad is already a main course. It will be large enough and filling enough that it's a whole meal in itself. It is not necessary to order another dish as well.
There are also other dishes that can be confusing. Most often, tourists do not know what steak tartar is. In many countries, this is the name of the sauce, under which the steak, cooked as desired, should be placed. But steak tartar is a completely raw minced meat with raw yolk, spices, tomatoes, onions. It is very tasty, by the way.
However, not everyone likes or is ready to try raw meat. Sometimes, tourists, realizing their mistake, ask to fry this "cutlet," and in some cafes they can do this for you, but a self-respecting chef will never do so. So know what you ordering. And in the case of this dish, you need to be 100% confident in the reputation of the restaurant. Yesterday's tartar can be not only unpalatable, but also dangerous.
And you should also probably avoid andouillette. Sausage with giblets is, to put it mildly,  unusual with its smell and taste.
» See more – 10 French dishes worth trying in Paris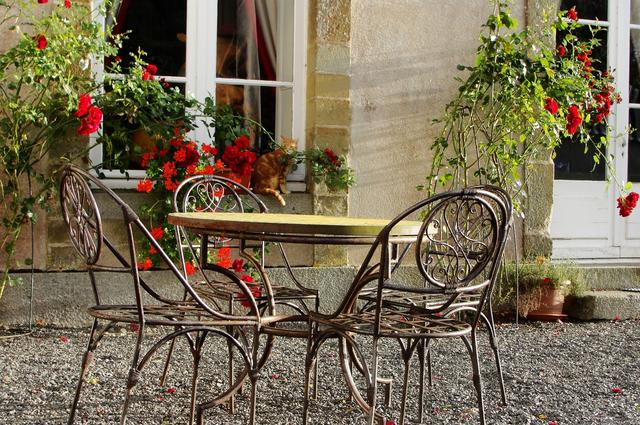 Trying to eat at the wrong time
The French have lunch from 12 to 2, and dinner after 7 pm. Usually restaurants serve visitors at these hours and close in between. Only tourist cafes prepare meals all day. Is this strange? It's all relative. One Frenchman told us that he saw how in New York City people eat burgers at 4 pm. That was very strange for him. Every culture has its own traditions.
» See more – 10 affordable places to eat in Paris
Ascending only the Eiffel Tower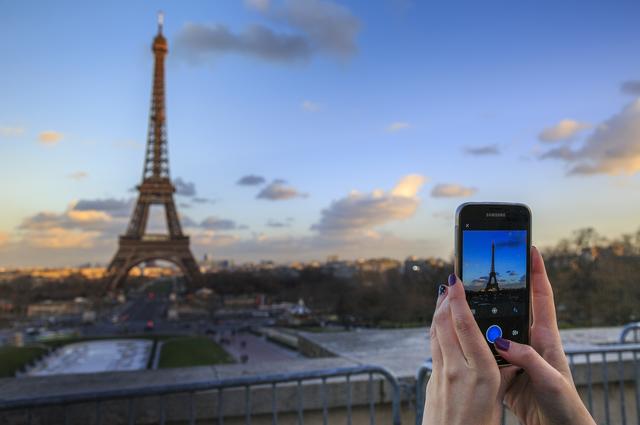 It is, of course, very good to ascend the Eiffel Tower. You'll love the beautiful view and the sense of being on the roof of the world. But, unfortunately, the Eiffel Tower can not be seen from the Eiffel Tower! Therefore, do not neglect the other viewing platforms in the city. For example, the Arc de Triomphe and the Montparnasse Tower are perfectly suited for viewing the Eiffel Tower, and Paris in general, from above. Do not forget to book your tickets in advance.
» See more – Lunch and dinner on the Eiffel Tower
Buying subway tickets individually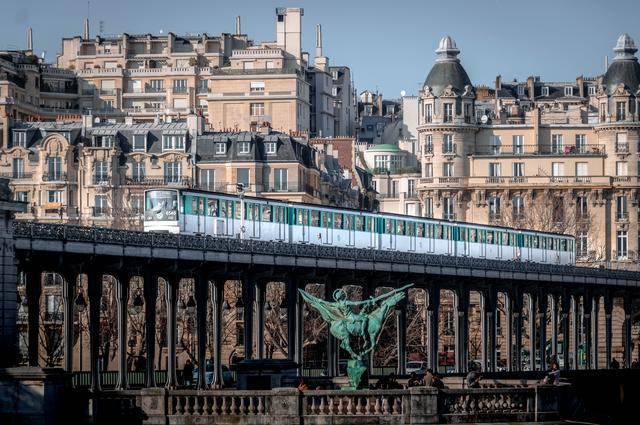 It is more affordable to buy a set of 10 tickets at once, especially if you are not traveling alone. Carnet is 10 separate tickets, which can be used together with a companion or even a group of friends. You'll learn more about travel tips if you read another article about Paris travel cards.
» See more – Tourist passes for Paris
Planning to go shopping on Sunday
Now some large stores and shopping centers are open on Sundays. But, in general, most of the freestanding boutiques and stores do not work on this day. It's weekend!
» See more – The Best Shopping in Paris

Seating yourself at a cafe
At French restaurants it is expected that you'll wait for the waiter to show you to a free table. Don't be rude by sitting down at an empty table.
Eating only in tourist cafes
How can you distinguish the non-tourist ones? First, read our articles, and second, look where the locals eat. They have an instinct for a good kitchen, so they won't lead you astray.
» See more – The 10 best cafes in Paris to relax with a coffee
Being afraid to go to the cemetery
Cemeteries in Paris are almost like museums. Many graves are real monuments. Pere Lachaise is the cemetery park, and the cemeteries of Montmartre and Montparnasse are where so many celebrities are buried. We have excellent articles and a fascinating audio guide on Pere Lachaise.
Driving into the city center
In Paris, a car will give you more trouble than benefit. There is heavy traffic in the center, parking lots are paid and often are all full. It will be faster, easier and cheaper to use public transport.
Renting a car makes sense for traveling outside Paris. There it is irreplaceable, and will give you incredible freedom for adventure.
When booking a car, pay attention to the gearbox. In France, there are often cars with manual transmissions, so be sure to double-check if you don't know how to drive such a car.
Going to Moulin Rouge and ignoring other cabaret
Moulin Rouge is a historical and interesting cabaret. But there are others worth visiting as well. Lido or Crazy Horse are both great options. Read our article and choose the one that suits you. And, no matter what cabaret you go to, do not forget to get a ticket that includes champagne for the full atmosphere.
Confusing the different airports
Pay attention to which airport you're flying into or departing from Sometimes people do not notice that they're departing from the Orly airport, and go to Charles de Gaulle instead. There is also the Beauvais low-cost airport, which is far from Paris. We wrote in detail about all these airports. Check your tickets carefully.
Prepare well for your trip, and Paris will certainly please you.
Have a nice trip to Paris!
https://voyage10.com/wp-content/webpc-passthru.php?src=https://voyage10.com/wp-content/uploads/2020/11/dice-1209417_1920-1.jpg&nocache=1
425
640
Anna
https://voyage10.com/wp-content/webpc-passthru.php?src=https://voyage10.com/wp-content/uploads/2022/01/voyage10_logo-2-300x95.png&nocache=1
Anna
2020-11-16 13:01:14
2022-12-25 07:47:32
20 mistakes many travelers make in Paris