33 Tips for traveling to Paris with children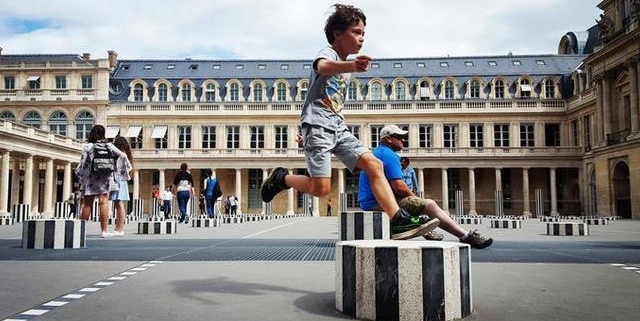 The image of Paris paints it as a travel destination for young lovers, but it has lots to offer for families as well. It is the capital of France and just a very interesting city for tourism. If your hands are often held by your children as well as your partner, there's lots for you to love in Paris. We've prepared 33 ideas for a vacation in Paris with kids.
Practical tips
1. Where is it better to stay in Paris with children?
When you're traveling alone or as a couple, you can easily stay anywhere, even in Grand Paris. But traveling with kids is quite different. Long transport journeys are tiresome and can spoil the whole vacation. Therefore, our first tip: stay closer to the places you are interested in.
Going to Disneyland? Choose a hotel near Disneyland. Going to both Disney parks for two days? It is better to stay in the Disney Village itself. Children will surely like the thematic design of the rooms and an extra hour of visiting the park in the morning. Favorable prices for hotels in Disneyland should be sought out well in advance (see here).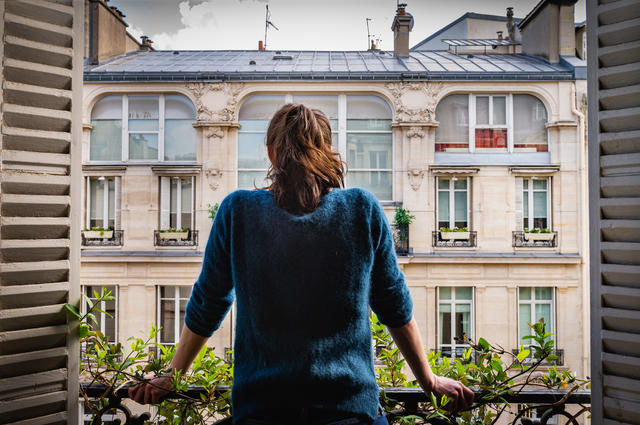 If you want to see the main sights of the city, you could stay in the center (the first 4 districts), but with kids it's often better to stay in the 5th or 6th district. These are safe and quiet areas, from which you can walk almost everywhere. In the Latin Quarter (the 5th arrondissement, see hotel offers here), children may be interested in the zoo and dinosaur fossils, and in St. Germain (the 6th arrondissement, find hotels here), they'll likely love the Luxembourg Garden.
The 15th and 16th are pleasant family districts, but you will have to take the subway, though it's not a very long ride. Keep in mind that many entrances to the subway are stairs, and they're not equipped with ramps, so it is not convenient to ride with a stroller. If your children have already grown out of strollers, look for a hotel in District 15 (accommodation options here) or in District 16 (hotel list).
Montmartre is not a good idea for staying with children. It's ok to visit on a tour, but no one likes to go up and down the stairs every day.
» See more – Paris districts. Where's the best place for a tourist to stay?
2. What discounts for children are available in Paris?
For transport
Children under 4 years of age travel on public transport for free. From 4 to 10 years, children's fare costs 7.45 € for 10 tickets. For teenagers and youth from 11 to 26 years old there is a special travel card, Ticket Jeune, but it is valid only on weekends. The cost of this pass is 4 €.
At museums
In many museums in Paris, visitors under 18 years old have free admission. Other museums always have a children's discount, at least 2 € lower. Be sure to clarify when buying a ticket that you're bringing with a child.
» See more – 90 Travel Tips for Your Paris Vacation
Essential family activities

3. Explore the Eiffel Tower
Even adults like to ascend the main attraction in Paris! Of course, children will also like it. Our main advice is to buy tickets in advance, so as not to stand in line, which in the busy season can last for an hour or two. It is not difficult to purchase tickets online, you can do it here.
At the Eiffel Tower you will find booklets with children's entertainment.
4. Ride a double-decker bus
The excursion buses of Paris are a very convenient way to see the sights without using the subway or wandering around an unfamiliar city. The bus will stop at iconic places, and you can get off without having to rush for the departure of same bus. Take a quiet look around and take pictures, and you can continue your trip on the next bus.
Children will surely like this way to explore the city, especially in good weather when you'll want to  take seats on the open upper deck. On the way you will be able to listen to the audio guides for adults and kids. You can book a bus tour in advance at this link.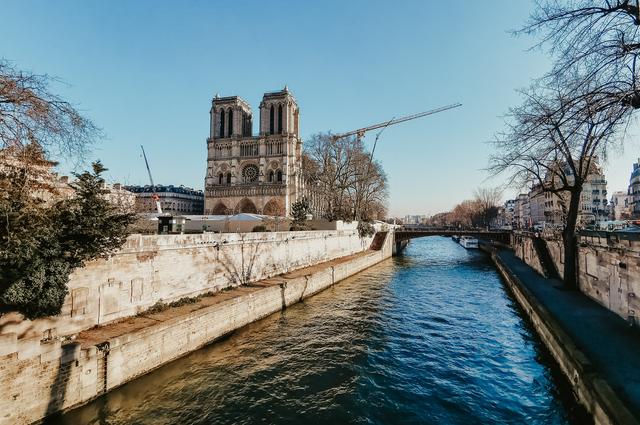 5. Admire the city from the riverboat
A cruise along the Seine is the fastest way to see all the key sights that are standing on the river banks. Children will love this option because they won't have to walk much!
To avoid standing in line, book your cruise in advance and come at the specified time. Here is a link to a cruise with audio guide, or you can book a tour with stops, like a bus, right here.
» See more – Boat tours on the Seine in Paris
6. Taste French sweets
Paris for sweet lovers is a dream come true. Leave all the diets and rigor at home. Once a day go to a bakery or pastry shop and be sure to try something new, because there are too many options to get the same thing twice!
» See more – The 10 best cafes in Paris to relax with a coffee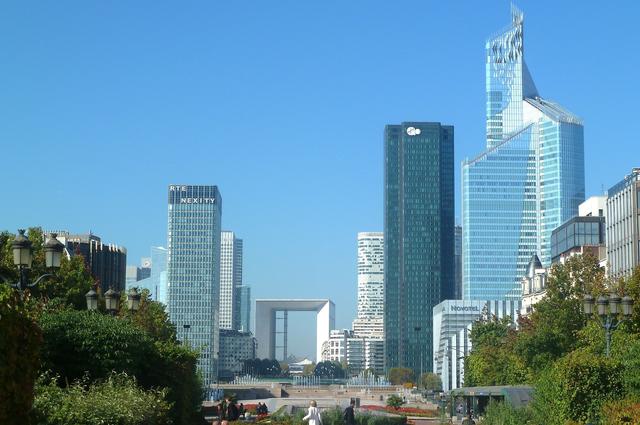 7. Look at the skyscrapers of La Défense
Of course, modern children will be more surprised by the low buildings in Paris rather than by the glass high-rises that seem to support the sky. But La Défense is interesting for more than just its skyscrapers. Surprisingly, La Défense is closed to transportation, so the whole space of the district resembles an open-air museum of modern art, which is served by a free bus.
The large cube of the Grand Arch La Défense is a regular building inside. You can enter it, have lunch in the cafe with a great view, and go up to the roof. In good weather, from above you can enjoy a view of the entire city, and the avenue of Champs Elysees goes like a straight arrow from the arch to the center.
In summer you can swim in the fountain on La Défense, and in winter a huge Christmas fair opens on the square in front of the arch. It is usually full of all kinds of toys and treats. On the roof of the Arch La Défense they make an ice rink.
Amusement parks and gardens

8. Hang out at Disneyland
Disneyland Theme Park is the main children's attraction in Paris. Paris began to be considered a family destination after it opened. Perhaps the children will not forgive you if the trip does not include Disneyland. for everything you need to know before visiting, read our special articles. And most importantly, buy a ticket in advance with a date, so you do not have to register it online. You can do it here.
» READ MORE – Top 10 hotels near Paris Disneyland
9. Enjoy Asterix Park
Didn't work out with Disneyland? There's still an opportunity for dizzying attractions! Paris also has its own, authentic French amusement park: Asterix. In hot weather it is even preferable, because many attractions will splash you with water. In winter the park is closed. Tickets with a transfer from the center of Paris can be booked at this link.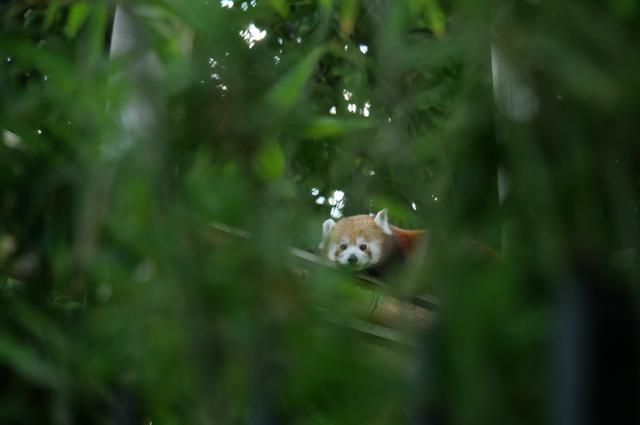 10. Visit the zoo
If your child loves animals, do not deny them the pleasure of visiting the zoo. In Paris, you can choose one of three. The biggest one is in the Vincennes forest. Many enclosures in it are open, without grids, which spoil the mood and pictures.
11. Stroll through the botanical garden
Not every traveler, especially young ones, will consider the botanical garden (Jardin des Plantes) an interesting place, but in this garden, besides greenhouses and plants, there is also a menagerie with live tropical animals. But the most interesting thing here is the Natural History Museum, located next to the garden. Inside you can see real skeletons of dinosaurs and other extinct animals. There is a permanent exhibition of minerals with very beautiful crystals and the Great Gallery of Evolution.
12. Have fun in the garden of Acclimatation
If you don't have much time, you'll want to try to consolidate all the fun in one place. The best place to do this is the Acclimatation garden on the edge of the Bois de Boulogne. Ducks and peacocks walk in the park by themselves, and there's a small farm where some animals can even be fed. There are also attractions for different ages, and some are vintage, because the park is more than 150 years old! The entrance to the garden is only 5 euros, and tickets for the carousel are bought separately.
» READ MORE – When you saw everything: 20 things to do in Paris
Entertainment in winter
13. Celebrate the holiday at Christmas fairs
Perhaps the best time to go to Paris with children is Christmas and December preceding it. Christmas fairs are opened all over the city, department store windows come alive, and ice rinks are ready. You can take a ride on carousels for free, and then try all the sweets and choose the best gifts in fairs chalets.
» See more – The traditions of Christmas in Paris
14. Explore the Museum of Fair Arts
Do you like the vintage Parisian carousels? Then go to one of the most special museums in Paris: Musée des Arts Forains. It is open every day during the vacation period from December 26 to January 5, but at other times you can also make a request for a visit. Inside you will find a unique collection of carousels and attractions of the past centuries. They all work, and you can go for a ride!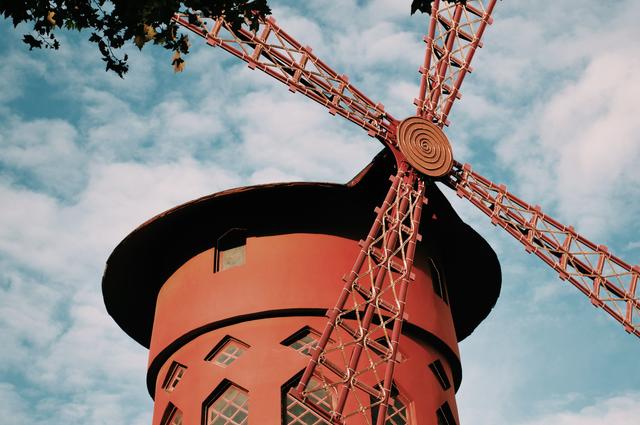 15. Can you go to a cabaret with children?
During your vacation, children can no longer be left with a babysitter (with rare exceptions), so we have to come up with entertainment that is interesting for everyone. And what if parents want to visit a cabaret? The French tradition of child-rearing is not too puritanical, so the cabarets Moulin Rouge and Lido do not prohibit the presence of children from 6 years old and up.
Based on the criteria of our century, it is already difficult to consider these cabaret performances lewd — it is more of a circus than a striptease. According to the experience of travelers, they're suitable for children from 12-13 years old. With a teenager it is quite possible to go to the Moulin Rouge or Lido. Perhaps only Crazy Horse is better left for them to visit independently in the future.

16. Stick to the glass in the Aquarium
The Cineaqua Aquarium in Paris is located on Trocadero Square, very close to the Eiffel Tower. It is not big, not at all like Oceanopolis in Brest (Brittany). But if it's a rainy winter day, you will have a great time in the company of colorful fish and corals. Book your tickets on this site.
17. Marvel at the Winter Circus
The Cirque d'hiver is primarily an ancient round building that has been standing in the 11th district for over a century. Inside, air gymnasts, jugglers and clowns still perform. The show with animals have not been held for a long time, but this makes circus performances only more spectacular to enthrall the audience. You can buy a ticket for the show on the spot or on the official website.
Entertainment in the summer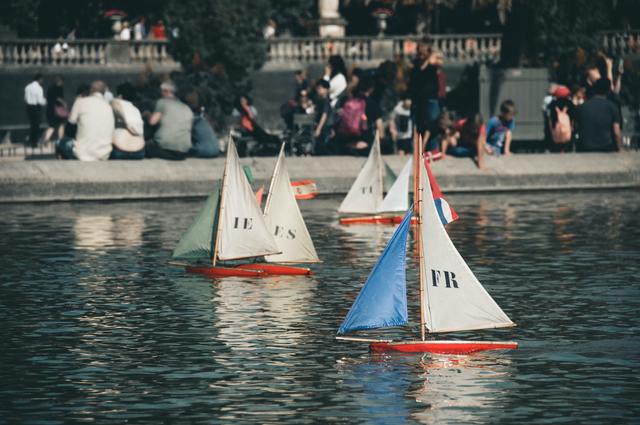 18. Dance with the fountains in Versailles
Versailles Palace is not one building, but a whole complex of buildings in the huge garden. Children walking through the halls and looking at the interior can get bored in 15 minutes. But Versailles has something for them: a show of fountains, which dance in tune with classical music. The show takes place only in summer and not every day, so we recommend checking the schedule and booking tickets in advance at this link.
19. Launch boats in the parks of Paris
In Luxembourg Garden, Tuileries Garden and some other parks you can rent a wooden boat for a few euros and launch it in the fountain. The creators of this service clearly knew how hard it is to enjoy a picnic with an active, restless child.
Paris parks are in great demand on hot summer days. If you'd like to relax on the grass while the kids run between the water jets, go to the Andre Citroën park. And it will be interesting to play among the sculptures in Monceau park.
Note that in many fountains in Paris, you should not swim. The water may not be clean enough.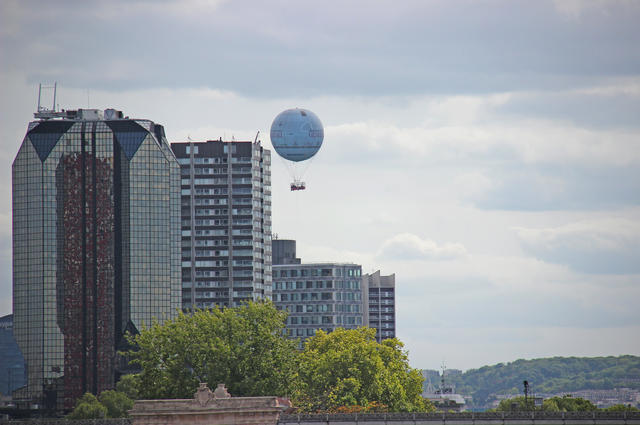 20. Take a boat ride
If you decide to devote a whole day to recreation in nature, then go to one of the forests of Paris: Vincennes or Boulogne. In local lakes, you can rent large boats, relax, sail to the middle of the pond, and try to see the fish in the depths.
It is no exaggeration that you can easily spend a whole day in these parks. There are a lot of entertainment options and amenities available in Vincennes and Boulogne forests.
21. Fly in a hot air balloon
This special attraction is located in the Andre Citroën Park in the 15th district. It's obviously only an option in good weather. Even on a warm day it's a good idea to have a jacket with you. At the top of the ascent, where the birds fly, it can be very cool.
The balloon offers a stunning view of the entire city and the Eiffel Tower.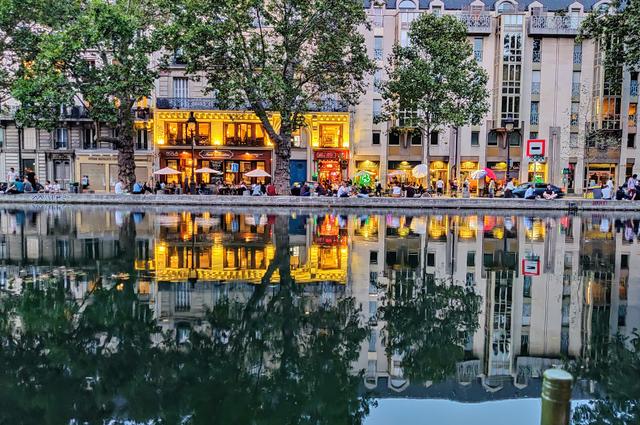 22. Bike along the St. Martin canal
One of the most cozy Parisian places is the embankment of the Saint-Martin canal. Parisians themselves like to walk along it and relax, looking at the water. You may also feel like Parisians as you walk along the canal. You can also rent bicycles for the whole family, and along the promenade there is a nice long cycle track. It's picturesque and romantic, and the kids will enjoy riding along.
Museums for children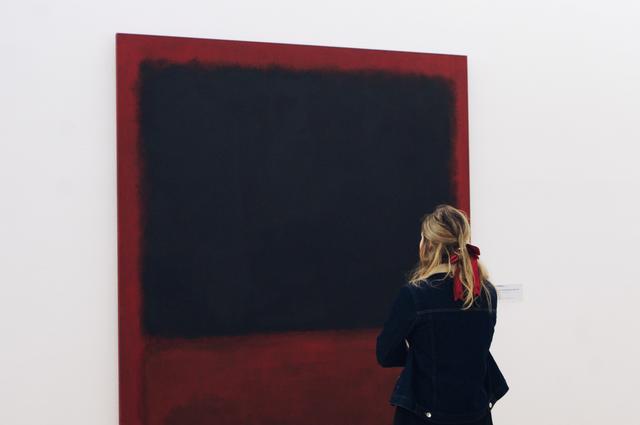 23. Is it worth going to the Louvre with children?
The Louvre is a very large museum. Not every adult manages to get through it all without getting tired, what to speak of children. Older children with an interest in art and history will enjoy a short trip to this famous museum, but of course, tastes differ. We recommend that you order a special children's excursion to interest or support a passion for classical art and ancient history.
24. Check out the art museums
With teenagers it is quite possible to go to that serious museum where parents want to go. In the Museum of Orsay, you can order a children's tour, as well as in the Louvre. The Pompidou Center is often liked by children simply because modern art is closer to them and seems to be more fun. You can get in without waiting in line if you buy tickets here in advance.
You can try out the Museum of Modern Art in Palais de Tokyo. Entrance is free, so you won't be upset if you have to leave earlier than expected because your child is bored.
25. Explore the City of Science and Industry in La Villette
For anyone with an active sense of curiosity, there is a science museum under the cute name Cité des sciences et de l'industrie in the Parc de la Villette in Paris. The museum includes exhibits about everything in the world, from the structure of the human body to the structure of space, and different parts of these expositions are adapted to the age of the guests. There's plenty here for both small kids and for children who already know what physics is. In general, it is a very interesting museum for adults as well. You can easily spend a whole day there, and discover a submarine! And the planetarium! You can buy tickets in advance at this link.
26. Discover the Palace of Discovery
The second part of the scientific museum used to be located in the Grand Palais and was called Palais de la Découverte. At the end of 2020, the Grand Palais will be closed for major reconstruction. The museum will be moved to a temporary building in the park of Andre Citroen. The Palace of Discovery exhibits include chemistry, mathematics and digital technology. It is interesting for teenagers who are passionate about technology and science.
27. Submit to the temptations at the Museum of Chocolate
If your child's curiosity about sweets surpasses simple tastings, go to the Museum of Chocolate. There you will learn how cocoa beans are grown and how chocolate is made from them. You will also see half a ton of chocolate sculptures and will be able to taste a quality delight. The tasting is included in the ticket price (book here). You can even order a master class on the preparation of chocolate.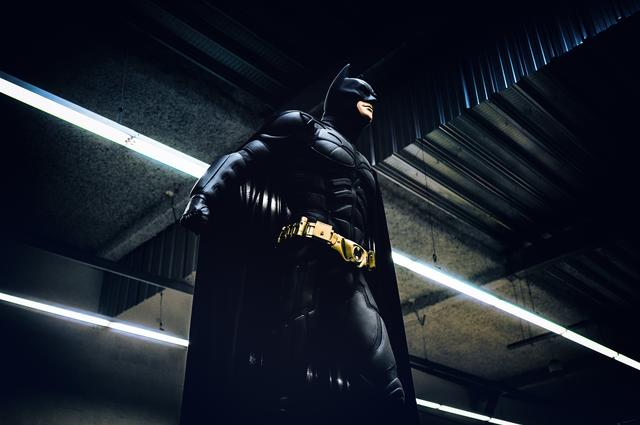 28. Take photos in the museum of wax figures
The Grevin Museum of wax figures (Musée Grévin) is one of the oldest in the world. It was opened in 1882. Since then, of course, almost everything in it has changed. The exposition has 450 figures of famous historical figures and fictional characters from films and cartoons. And, of course, you can take pictures with them!
There are discounts for a family of four. See the tickets here.
29. Learn the truth in the Museum of Magic
For those who love illusions and tricks, this museum is a real find. Every visitor is sure to enjoy the show, and then they can walk around the halls and look at the inventory of the famous illusionists. It is contraindicated for all who want to stay in blissful ignorance about their favorite magic tricks!
Excursions in and out of Paris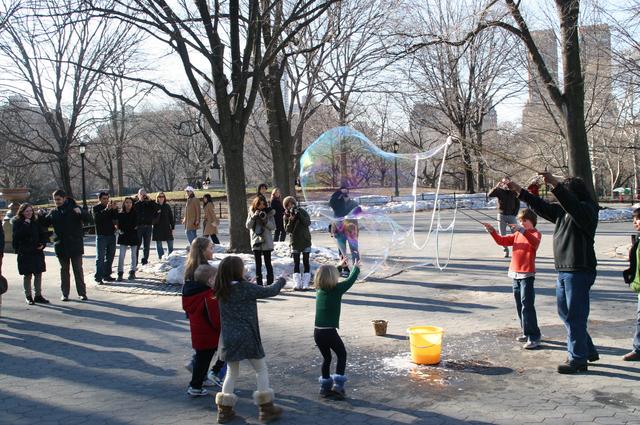 30. Learn a little about the history of the city
Paris is a historical place for you, but does your child know about all that history? What street did the Musketeers walk along, where did the Knights Templar live, what balcony did princesses and queens drop their scented handkerchiefs from? A professional guide will tell you about all this on an exciting walk, and will certainly surprise you with unknown historical details. Whether it's the Latin Quarter, Cité Island or St. Germain de Pré, choose a tour.
31. Admire the colorful houses in Montmartre
Montmartre is in many ways iconic and crucial, but it's also very beautiful. Just walking along the sidewalks and exploring everything is already a great activity. And with an informative tour about the origins of impressionism, it becomes even more interesting.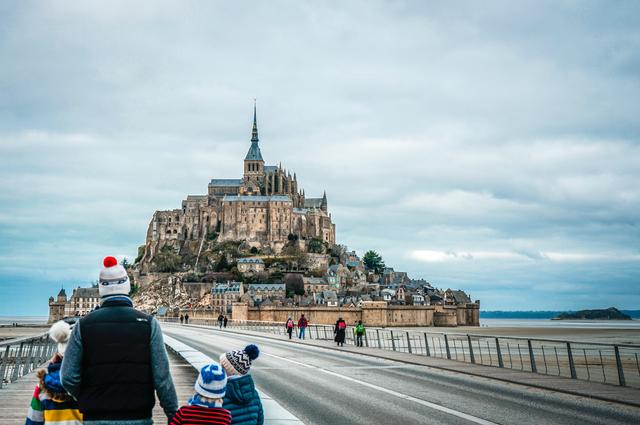 32. Travel to Normandy
If you are ready for more than just Paris, go to Normandy. It is not far, but you can see a lot of interesting and beautiful things, swim in the sea, taste oysters (well, this is for parents) and the best apple pies. The most wonderful place, which will undoubtedly please everyone at least as much as they enjoyed the Eiffel Tower, is Mont Saint-Michel.
» See more – What should I try in Normandy?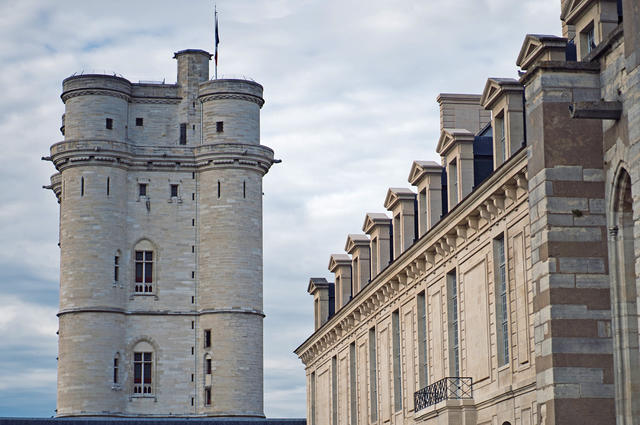 33. Check out the real castles
Many children love real or fictional stories about knights and princesses, and of course they live in castles. In Paris, there are two ancient castles: the Palais Conciergerie, at the heart of the island of Cité, and the Vincennes Castle, with a real moat and a bridge over it. You can reach the Castle of Vincennes by subway, so it is very easy to satisfy your curiosity, and you can continue the day with other entertainment in Vincennes: the forest, boats, the zoo or a small aquarium in the palace of Port Dore.
Children who are in love with history will be delighted by a trip to the castles of the Loire Valley. This is where the real royal luxury is! In this adventure you can go by car, and even spend the night in one of the castles, or by sightseeing bus with a tour around the best palaces.
Don't be afraid to plan an exciting trip to Paris with your children. The happiness in their eyes will be priceless, and you'll have just as much fun as you would on a trip without them. So don't hesitate to create a Paris adventure for the whole family!
Have a nice trip!
https://voyage10.com/wp-content/webpc-passthru.php?src=https://voyage10.com/wp-content/uploads/2020/11/ozgur-kara-AtYeaaGcqfM-unsplash-1.jpg&nocache=1
425
640
Anna
https://voyage10.com/wp-content/webpc-passthru.php?src=https://voyage10.com/wp-content/uploads/2022/01/voyage10_logo-2-300x95.png&nocache=1
Anna
2020-11-13 08:49:19
2023-03-01 09:09:05
33 Tips for traveling to Paris with children