What to see in Paris: 33 best tourist attractions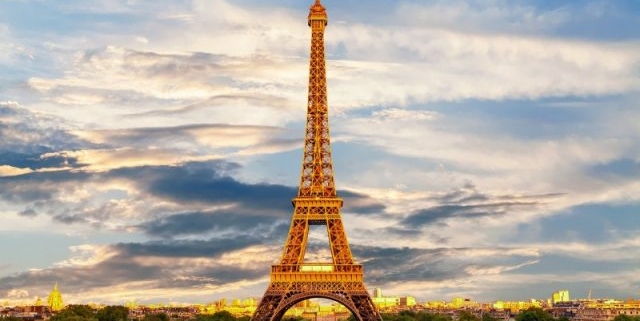 There are so many wonderful things to do and sights to see in Paris that it makes any vacation seem too short! If you want to see as much as possible in a short amount of time, read our articles: we'll tell you everything about the most important tourist sites in Paris, including the cost of admission and how to get to them.
» See more – Paris in one day: route and map
Using a Touring Bee audio guide, you will learn everything about the famous places in the city on your own and at a low cost! You can download them using this link. And you will find other tours of the city as well.
The Eiffel Tower
Of course, the first thing you'll think of is the Eiffel Tower. It's one of the most frequented tourist destinations, and for good reason: it's an indisputable symbol of Paris and all of France, along with cheese, wine, and fois gras.
The closest metro stations are Bir-Hakeim (line 6), Trocadero (lines 6 and 9), and RER Champ de Mars – Tour Eiffel.
You can find tickets for the Eiffel Tower here and by using this link.
Admission costs up to 26.90 Euros.
You can reserve lunch at the Eiffel Tower using this link.
» See more – how much they cost and where to buy them
Eiffel Tower, Paris: book hotel in
Notre-Dame de Paris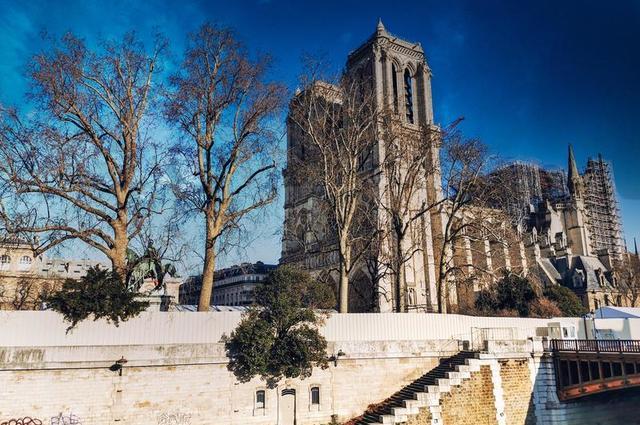 Notre-Dame is a legendary site in Paris, and it holds many secrets. And now the whole world has suffered a huge tragedy. But that's the story of Notre-Dame. It isn't lost forever, and we're sure it will be even more interesting and magnificent after the restoration. In the meantime, explore what was on the island of Cité before Notre Dame – opposite is the entrance to the archaeological crypt (book a guided walk through the crypt here).
The closest metro station is Cite or Saint-Michel.
Louvre
The Louvre is the most visited museum in the world. It was once the residence of French monarchs, but now it houses a huge collection of art from antiquity to the present. You can find Venus, Mona Lisa, Mariannу and Nike here. There's something for everyone in this amazing museum.
The closest metro station is Palais Royal – Musee du Louvre (line 1).
Admission costs 17 Euros.
You can find tickets here. We recommend using our audio guide in the Louvre. We developed it in such a way that you'll be able to see all the huge masterpieces in just two hours without wearing yourself out. You can download the audioguide here.
» See more – get in quickly and avoid the lines
Louvre Museum, Paris: book hotel in
Disneyland
Disneyland Paris is one of the biggest and most famous amusement parks in the world, with 15 million visitors every year. Disneyland in Paris is actually two large parks with entertainment and rides for everyone.
The closest station is RER Marne-la-Vallee.
The ticket price starts at 51 Euros. You can buy tickets to Disneyland along with a ride from your hotel here. If you decide to stay at the park for several days, we recommend booking a local hotel room in advance.
» See more – Everything a tourist needs to know
Disneyland Paris: book hotel in
Champs Elysees
Champs Elysees, famous because of the French chanson, is another popular tourist attraction. It's one of the longest, most beautiful, and most famous streets in the world. There are many expensive boutiques, restaurants and large companies here. It's definitely worth a visit.
The closest metro stations are from Concorde to Charles de Gaulle – Etoile (line 1).
Arc de Triomphe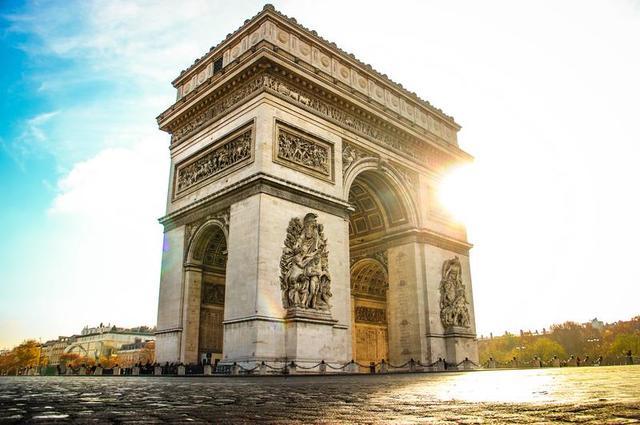 Next up is the Arc de Triomphe. Napoleon built it in honor of his own victories and wrote the names of all the conquered cities on it like in a journal. The tomb of the unknown soldier is under the Arc de Triomphe. On the roof of the arch is one of the best viewing platforms in the city.
The closest metro station is Charles de Gaulle – Etoile (line 1).
It costs 13 Euros. Avoid the lines by getting your tickets to the Arc de Triomphe with this link.
Arc de Triomphe, Paris: book hotel in
Versailles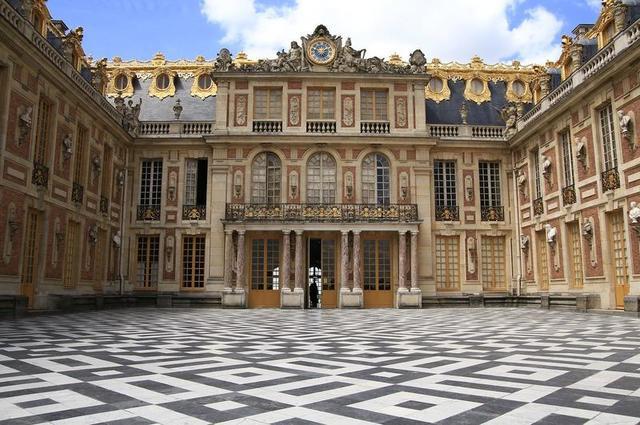 Your trip to Paris won't be complete without a trip to Versailles. It's the historical residence of four French kings and is 40 kilometers from Paris. It was built that far away so that a revolution wouldn't reach the palace. The mansion is known for its lavish interiors, beautiful garden and fountains designed with the latest engineering solutions.
The closest RER station is Versailles – Chateau (line C).
Ticket to the palace only costs 19,50 €, a full ticket – 28,50 €.
You can get a ticket in advance here. If you'd like to take a tour, follow this link for a great option with priority entrance, transfer to and from Versailles and a professional guide.
» See more – Tickets to Versailles and information about the palace
Pont Alexandre III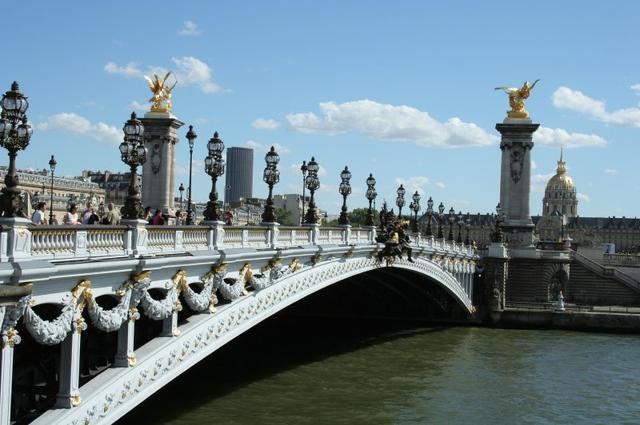 Another site worth a visit is the famous river Seine and its various bridges. Be sure to visit the Pont Alexandre III, it stands out for its luxurious decoration. Check out the magnificent view of the Eiffel Tower from this bridge.
The best way to see all of Paris' embankments and bridges at once is a cruise on the Seine. Choose a guided tour or a romantic dinner on a boat. Tickets can be found here.
» See more – Boat tours on the Seine in Paris
Moulin Rouge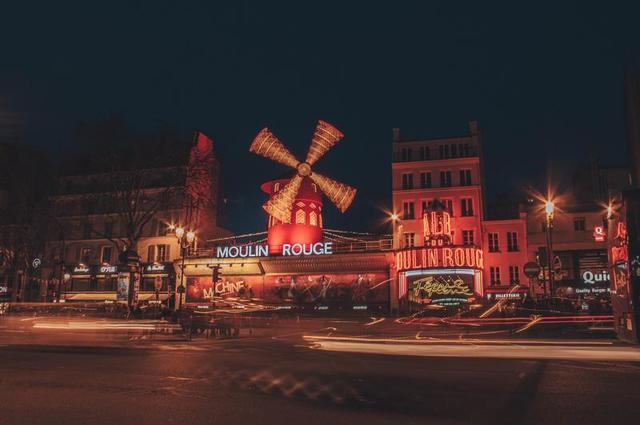 Moulin Rouge! We don't need to say more It's is the most famous cabaret in Paris and one of the most well-known attractions.
The closest metro station is Blanche (line 2).
The cost of a play is from 87 to 400 Euros. You can buy a ticket to a show at Moulin Rouge by using this link and show with dinner here.
» See more – how to buy them and how much they cost
Montmartre
Montmartre district was home to many famous artists, writers and musicians. You can find Picasso's house and Dalida's square here, along with many bars where they partied. There's a square with artists and mimes, a vineyard and Paris's red-light street. It's easy to spend the whole day exploring all that Montmartre has to offer.
The closest metro stations are Blanche and Anvers (line 2) and Abbesses (line 12).
Do you want a tour of Montmartre? Of course you do! We have an interesting audio guide of Montmartre with all the juicy details. Download it here.
Montmartre, Paris: book hotel in
Sacre-Coeur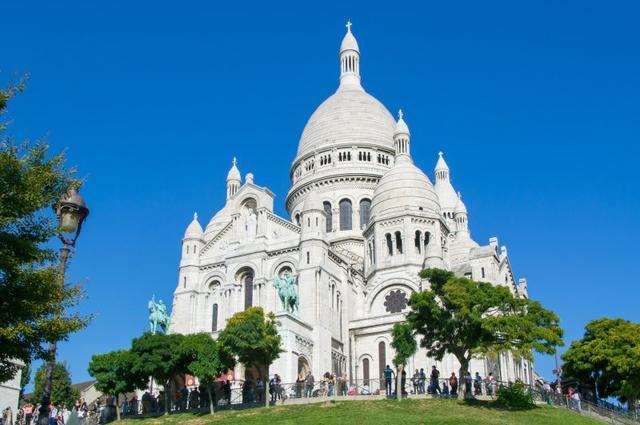 Next on our list is the famous Sacre-Coeur. It's the largest cathedral in France, and it's sitting on the highest point of Paris. You can see all of Paris from the viewing platform! Even the Pope has held a service here.
The closest metro station is Anvers (line 2).
Entry is free.
Les Invalides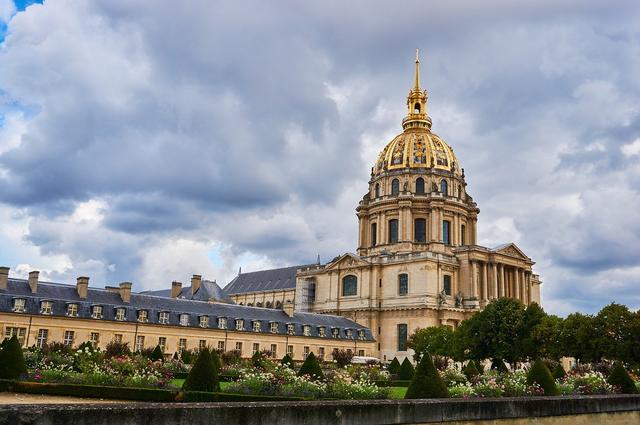 Les Invalides was originally built as refuge for French veterans. They probably liked living in such a nice place and being buried next to Napoleon. This building houses the largest war history museum in France, so if you like martial history you definitely want to visit Les Invalides.
The closest metro stations are Saint-Francois Xavier (line 13) and Ecole Militaire (line 8).
Museum entrance costs 14 Euros. You can order tickets here.
» READ MORE – Les Invalides and Tomb of Napoleon
Musée d'Orsay
The next museum on our list is a unique one: a museum in a train station? Why not! La Musee d'Orsay is a beautiful architectural monument and has a rich collection of impressionist art.
The closest metro stations are Solferino (line 12) and Gare du Musee d'Orsay (RER C).
It costs 16 Euros.
» See more – the 10 most important paintings and tips to get through with ease
Pere Lachaise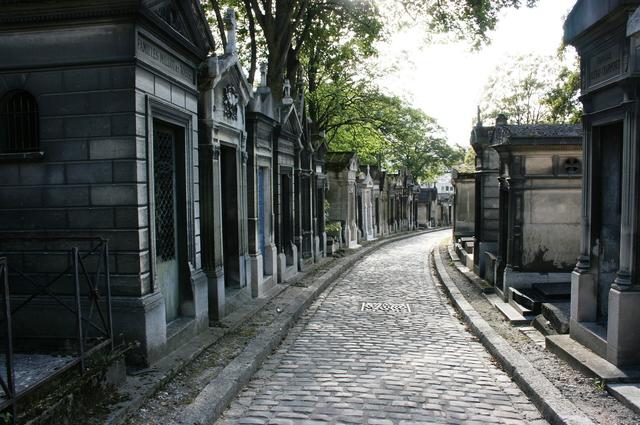 When a cemetery has so many famous people buried there, it becomes a museum. A city's history is made up of the histories of all its different people. You will really feel this at Pere Lachaise.
The closest metro station is Pere Lachaise (lines 2 and 3).
Entry is free. Don't forget to download the TouringBee audio guide around the most famous graves.
» See more – famous graves, legends, and maps
Grande Opera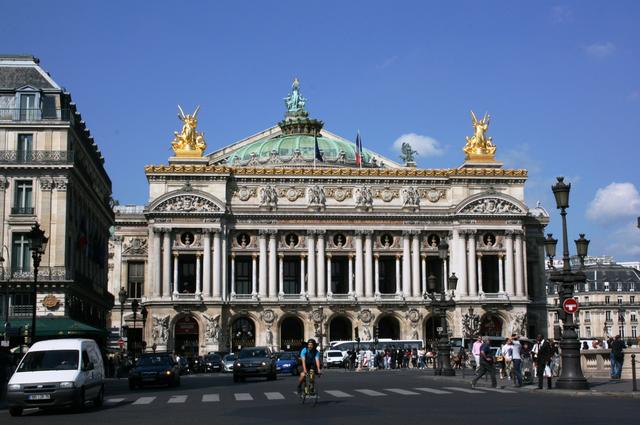 Everything you've heard about the Phantom of the Opera is true, and it happened here! Besides that, it's one of the most famous concert halls in the world and a wonderful monument of architecture both inside and out. Whether you're a fan of beautiful architecture or a fan of theater, you'll want to pay this location a visit.
The closest metro station is Opera (lines 3, 7, and 8).
Opera can be visited without the performance, 12 €. Book a ticket with an audioguide for a self-guided tour at this link.
» READ MORE – Opera Garnier in Paris. How to get to the show?
Luxembourg Gardens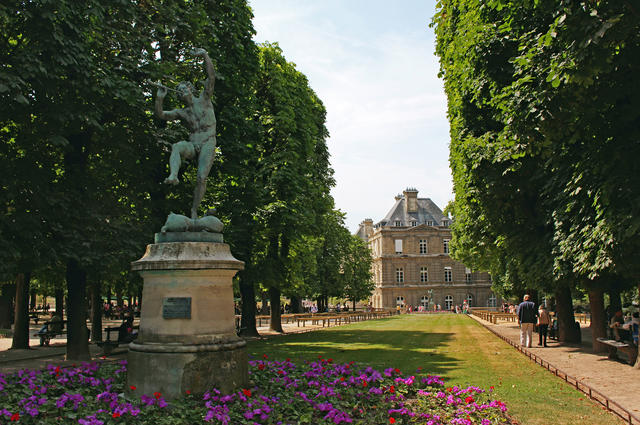 The Luxembourg Palace is 500 years old. The park around it is somewhat younger, but old enough that Denis Diderot and Guy de Maupassant liked walking there. The Luxembourg Gardens are still beloved by Parisians as a place to rest and relax.
The closest metro stations are Odeon (lines 4 and 10) and Luxembourg (RER A and B).
Entry is free.
Luxembourg Gardens, Paris: book hotel in
Hotel de Ville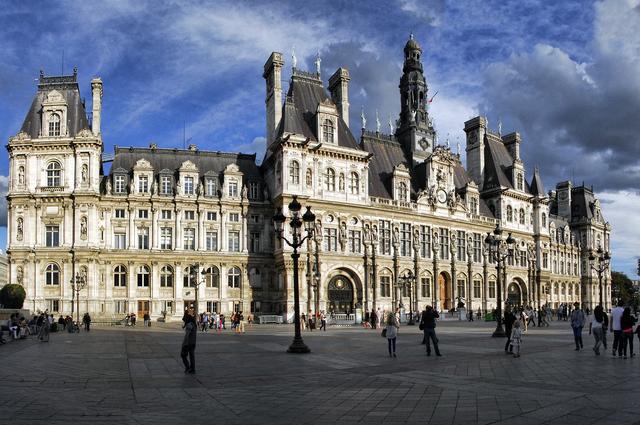 Paris's town hall is located in this magnificent building that stands on the banks of the Seine. The nearby Hotel de Ville square is regularly used for various city events. It's held everything from e-sports championships to an ice rink for Christmas.
The closest metro station is Hotel de Ville (lines 1 and 11).
You can't go inside, but looking at it from outside is free.
Hotel de Ville, Paris: book hotel in
Centre Pompidou: the center of modern art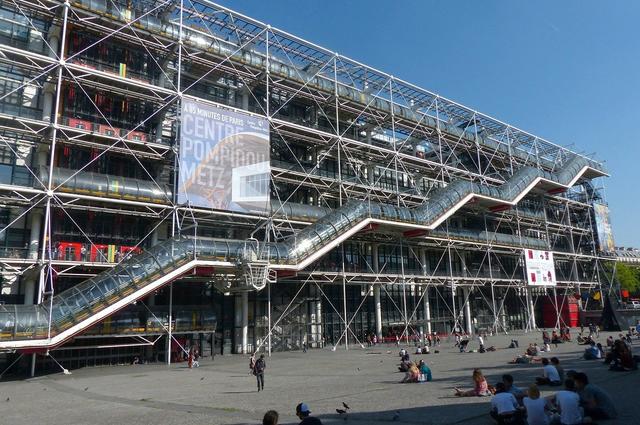 This interesting building looks inside-out. It's one of the most discussed tourist sites in Paris. People argued a lot about who would be in these walls. Now there are Kandinsky, Modigliani, Matisse and Picasso paintings inside.
The closest metro stations are Rambuteau (line 11) and Hotel de Ville (lines 1 and 11).
Entry cost is 14 Euros, or just 5 for the viewing platform.
Lafayette Gallery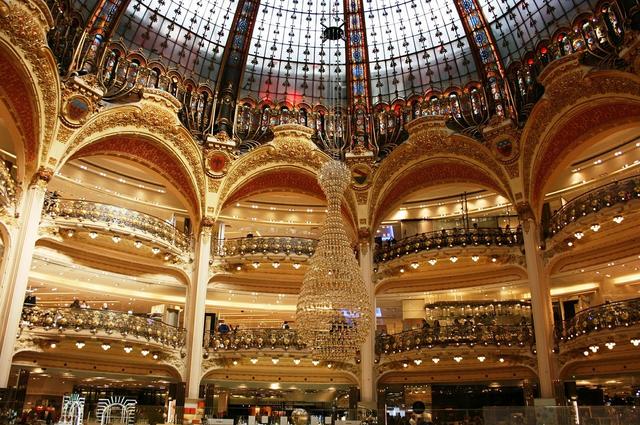 For shopping lovers, Paris starts with the Galleries Lafayette. It's the most famous mall in France, so it's a necessary destination for anyone who wants to do some luxury shopping. But even if you don't plan on buying anything, it's a place worth visiting. It's decorated just as elaborately as the Opera Garnier, and the roof has an excellent viewing platform!
The closest metro station is Chaussee d'Antin La Fayette (lines 7 and 9).
Entry is free.
Conciergerie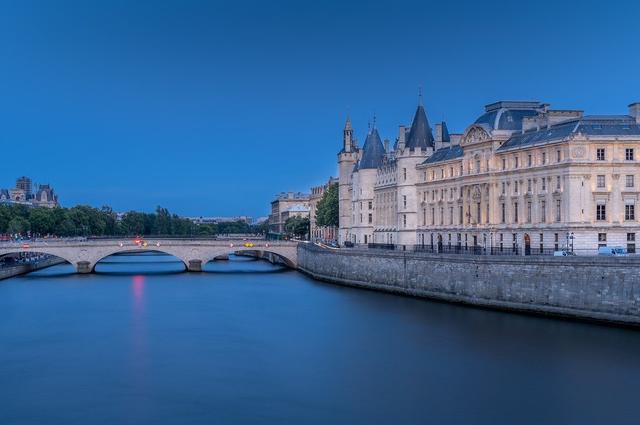 This is a monument to medieval architecture, a palace, and a prison. The Conciergerie isn't just one unusual building in Paris. It's actually an entire complex of buildings called the Palais de Justice.
The closest metro station is Cite (line 4).
It costs 11.50 Euros. Booking is available here.
The Pantheon of Paris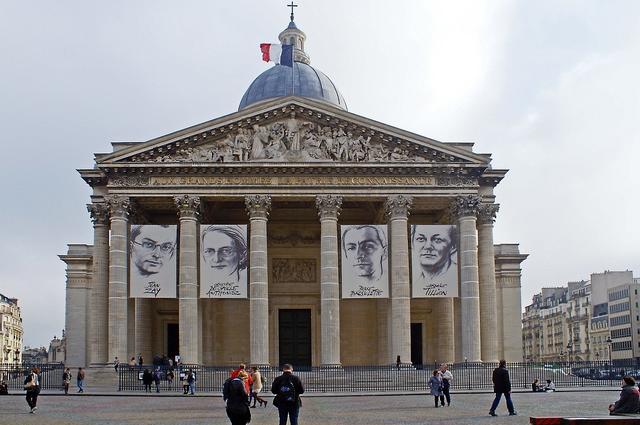 The wonderful Pantheon is not only on the list of architectural tourist attractions, but is also among the most famous cemeteries in Paris. There are no more great people in this tomb than at Père Lachaise, but they are the best people in France.
Well, the main reason to visit the Pantheon is its magnificent architecture, luxurious interior and unusual view of the left bank of the Seine from under the dome.
The closest metro station is Cardinal Lemoine (line 10) or Luxembourg (RER A and B).
It costs 11,50 Euros.
Panthéon, Paris: book hotel in
» READ MORE – Paris Pantheon
Sainte-Chapelle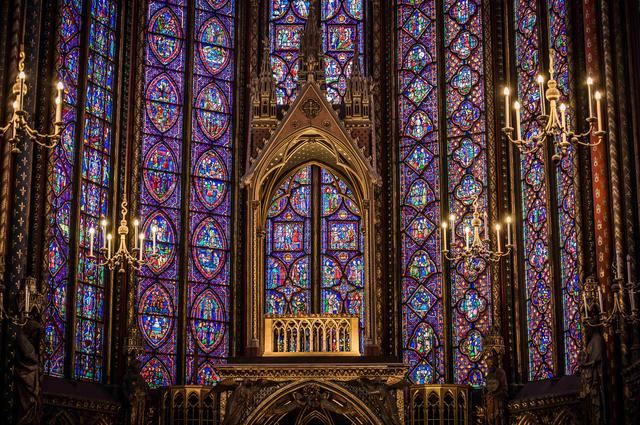 Sainte-Chappelle is a 13-th century medieval chapel. The Conciergerie castle is to the right, and it could be called the most beautiful Gothic church in the world. You'll immediately understand why when you step inside, especially if it's a sunny day. Its magnificent stained-glass windows shine with all the colors of the rainbow.
The closest metro station is Cite (line 4).
Entrance costs 11.50 Euros.
You can find ticket here. The combined ticket to Conciergerie and Saint-Chapelle is cheaper – 18,50 €, book it here.
Bois de Boulogne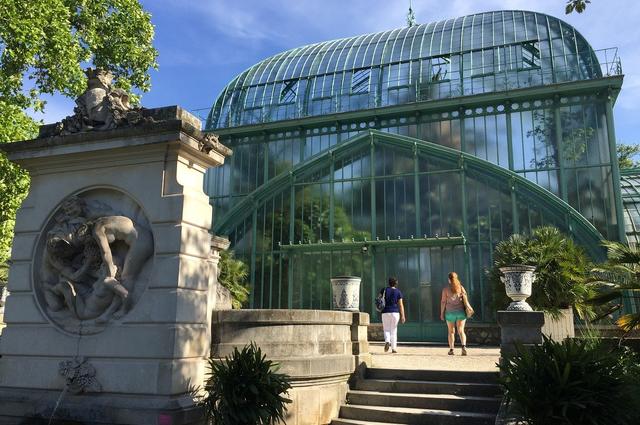 This forest is much more like a wonderful park, but part of the old oak forest remains.  Many amazing things have been added, too, making it a great place for outdoor activities. There are lakes and rivers for boat rides, trails for horseback or bicycle riding, and a palace and the Bagatelle park, which has a collection of roses that can't be beat.
The Bois de Boulogne has part of Paris's botanical gardens, the Jardin des Serres d'Auteuil. Auguste Rodin himself worked on these botanical gardens, and you'll find a fantastical collection of tropical plants inside.
The closest metro stations are Porte d'Auteuil and Porte Maillot.
Entrance is free.
Rodin Museum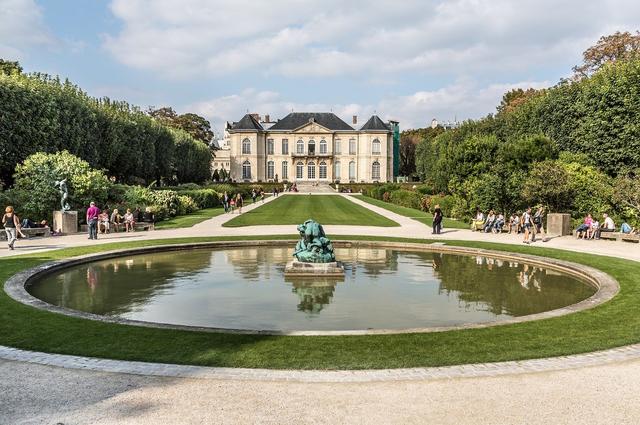 The Rodin Museum is special because it's also the great sculptor's home, and the garden is also richly decorated with his works. Rodin was also a passionate art collector, and you'll see paintings by Van Gogh, Monet and Renoir there. Rodin's second home is near Paris in Meudon.
The closest stations are Varenne (line 13), Invalides (lines 13 and 8) and the RER C Invalides.
Entrance costs 13 Euros for everything, or 5 Euros for just the garden.
Montparnasse — boulevard and tower
You can call this area young Montmartre. In the "crazy 20's," many cafes and cabarets opened up, and  the creative elite began gathering in them. Many of these people became famous world-wide. Picasso frequented this area, along with Dali. Hemmingway lived and wrote here, and Marc Chagall worked here too.
In the 70s, the first (and last) skyscraper in Paris, the Montparnasse Tower, was built here. It looks okay from the ground, but the view from it is incomparable.
The closest metro station is Montparnasse Bienvenue.
Entrance costs 18 Euros. You can get a ticket for Montparnasse here.
La Defense, the business district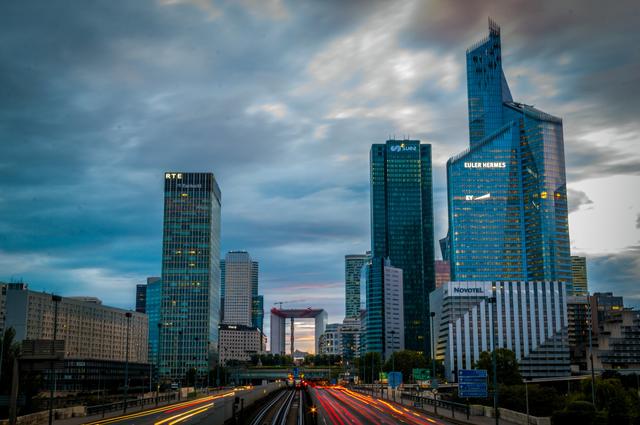 After the Montparnasse Tower, all the high-rises were limited to a special suburb farther from the center of the city. Now La Defense is Paris's most modern region. You can enjoy the shining skyscrapers and modern sculptures here. There are so many sculptures in La Defense, the region has even been called an "open-air modern art museum".
The closest station is la Defense (metro line 1 and RER A).
Entrance is free.
Grand Palais and Petit Palais
There are so many palaces in Paris that these two were never even lived in! That's a joke, of course: both the Petit and Grand Palais were built as exhibition halls. The Petit Palais has a fine arts museum and the Grand Palais always has large-scale exhibits and is also home to the Palais de la Decouverte, a science museum for both children and curious adults.
No matter when you visit Paris, these two palaces will have interesting new temporary exhibits for you to explore.
The closest station is Champs-Elysees-Clemenceau.
Entrance costs start at 10 Euros depending on the exhibit.
Vincennes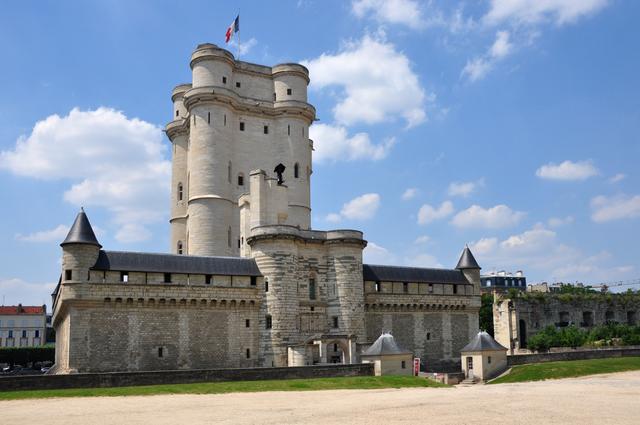 The Vincennes forest is Paris's second lung, along with the Bois de Boulogne. You can relax in the shade under the trees, stroll through the park, or ride on a boat. But the forest's main attraction is a real medieval castle! You can still experience an old French castle, even if you don't have time to go to Loire, though of course nothing compares to them.
The closest station is Chateau de Vincennes.
Entrance for the forest is free, and it costs 9.50 Euros for entrance to the castle. You can get a ticket for the Vincennes castle here.
Paris catacombs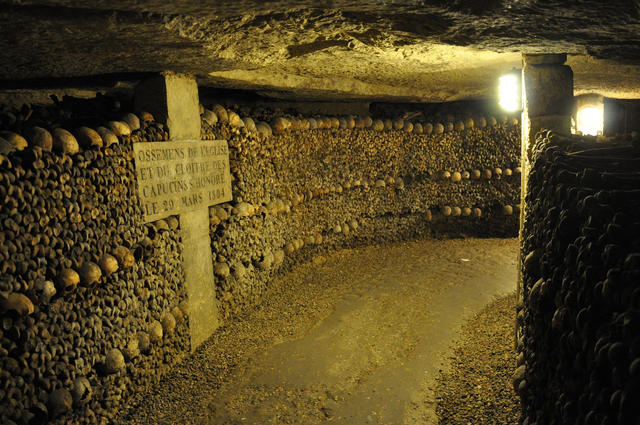 There are people who have been residing in Paris for over two thousand years. Paris's catacombs are a huge burial area underground. It's definitely not for the squeamish, but if you're interested in the city's history, it's definitely worthwhile to visit. The best way to experience them is with an audio guide. You'll learn a lot about the stories of the people entombed there and the history of the catacombs themselves.
The closest station is Denfert-Rochereau.
Entrance costs 30,51 Euros. Even though it might seem creepy, it's a popular destination, and tickets are generally sold out a month in advance. Get yours early using this link to avoid standing in lines.
Marais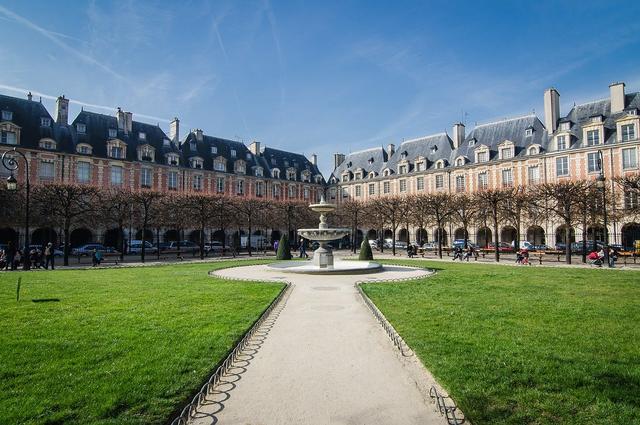 The Marais district includes Paris's town hall as well as the Republic and Bastille squares. It looks absolutely nothing like the marsh it was built on. The Baroque church Saint-Paul Saint-Louis, Picasso's museum, and the cozy Jewish quarter with falafel and the Sabbath are in this district, and in general, it's worth visiting to see it all for yourself!
The closest stations are Hotel de Ville and Chemin Vert.
Entrance is free.
Le Marais, Paris: book hotel in
La Villette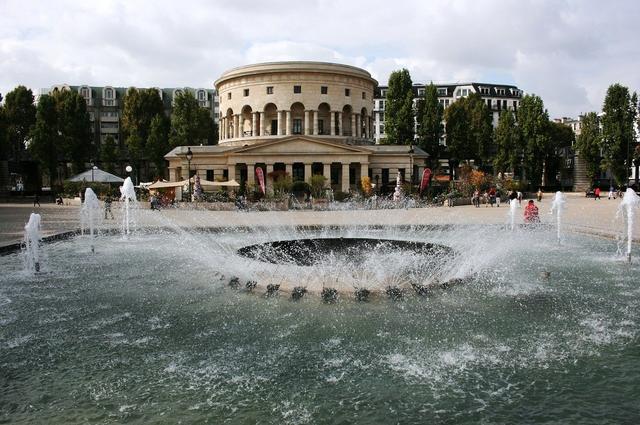 La Villette is another park, but it's best known for the science museum there. The Cité des Sciences et de l'Industrie in La Villette is an amazing interactive museum and the exhibits are spread out for children of various ages. Even adults will be happy to spend a whole day here.
This park also has the Paris philharmonic and museum of music where you can see famous French composers' musical instruments as well as hear how they sound.
The closest stations are Porte de la Villette, and Porte de Pantin for the museum of music.
Entrance for the park is free, 12 Euros for the city of science and 8 Euros for the music museum.
Sorbonne and the Latin Quarter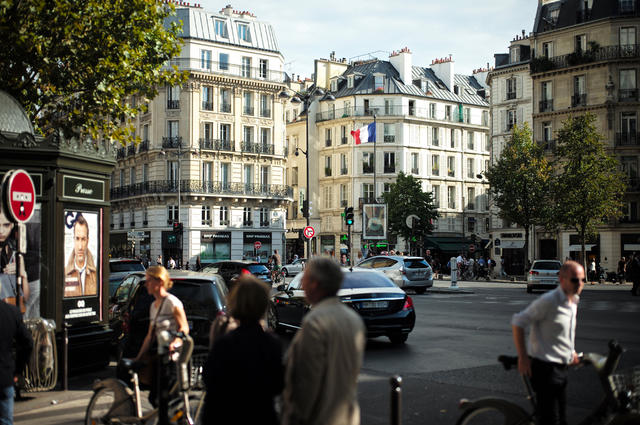 It's easier to get accepted to Sorbonne University than to get inside as a tourist. But the Latin Quarter around the Parisian university is quite a cozy area and extremely free-thinking.
The closest station is Saint-Michel Notre-Dame.
Enjoy your Paris trip! 
This article in other languages: 33 главных достопримечательности Парижа
https://voyage10.com/wp-content/webpc-passthru.php?src=https://voyage10.com/wp-content/uploads/2020/01/eiffel-tower-3349075_1920.jpg&nocache=1
425
640
Alina
https://voyage10.com/wp-content/webpc-passthru.php?src=https://voyage10.com/wp-content/uploads/2022/01/voyage10_logo-2-300x95.png&nocache=1
Alina
2020-01-24 10:04:20
2023-04-12 07:57:01
What to see in Paris: 33 best tourist attractions