90 Travel Tips for Your Paris Vacation
We've worked for a long time on our site, gathering all the most important advice before your trip to Paris here in one place for you. We have information about transport, hotels, cafes, tourist sites, museum tickets, and local traditions; in general, everything you need to make your trip perfect!
How late is the Paris metro open?
During the week, it's open until 1 am, and on Friday and Saturday it's open until 2 am. But don't get the metro confused with the RER. The suburban train closes earlier, and the specific time depends on the line and direction.
» See more – Detailed instructions for the Paris metro
Parks in Paris are closed at night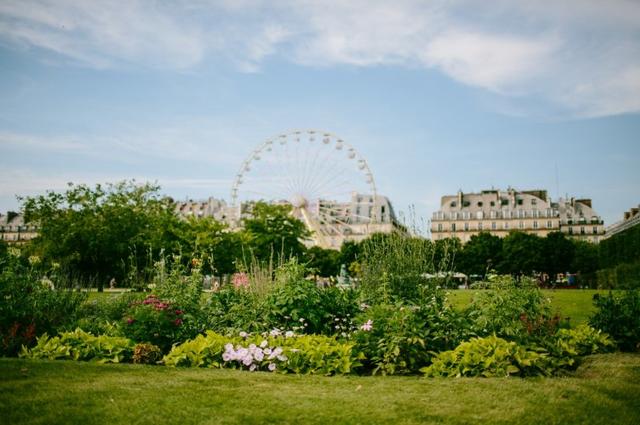 You'll often see a sign in French parks that says, "open until sunset." Depending on the season, squares and gardens close at different times, but be ready to leave at 6 in the winter and after 9 in the summer, when the guards will ask you to leave.
Water fountains in Paris
The green chiseled fountains in an art-noveau style that you'll see around the city are for drinking and have mineral water. They're filled by sources in the city. There even used to be cups to drink from, but they've been removed to keep things clean. Fill your bottle at these fountains and stay hydrated as you explore the city.
Free toilets in Paris
The large gray toilets are free and and open 24 hours a day. If the light is green, it's empty. If it's yellow, it's occupied. But don't rush in when someone leaves. Wait for the door to close, and then the toilet will clean itself and the light will be green again.
The best district to stay in in Paris
The best district to stay in, according to our cost-quality analysis, is the 9th. It's not far from the city's center, and there's a lot to see. It has the Opera Garnet, for example, and you can walk to Montmartre. There's good transportation options, lots of cafes and restaurants, and everything is safe and well-maintained. The 9th district has many 3-star hotels with affordable(for Paris, at least) rooms. You can see 9th district hotels by following this link.
» See more – Paris districts. Where's the best place for a tourist to stay?
9th arr., Paris: book hotel in
The Paris train stations close at night
Like all French train stations, they're closed at night, though their exact working hours vary. Usually, the stations in Paris work until about 1 am, and open again at 5 or 6 in the morning. There are almost no night trains in France.
Planes don't land in Paris at night
Airports don't work at night in Europe. Usually from about 12:00 to 6 am, planes don't land or take off. That's why so many trans-Atlantic flights land in Paris in the early morning: they fly all night so that they arrive once the airport opens. The Charles de Gaulle and Orly airports are open to passengers all night. However, due to a lot of traffic, the lines in the morning in immigration could last a few hours.
If you don't want to sleep on a bench, then stay in a hotel near the airport or call a taxi. You can find hotels here.
» See more – 10 ways to get to Paris from Charles de Gaulle airport
Paris – Charles de Gaulle Airport: book hotel in
Paris – Orly Airport: book hotel in
Airport Beauvais is closed at night
While Charles de Gaulle and Orly are open, the distant low-cost Beauvais airport is not. Beauvais is closed from 11 to 5 (depending on the flight schedule) so you can't stay overnight.
» See more – How to get to Paris from Beauvais airport?
Stores in Paris are closed on Sunday
The majority of stores in France are closed on Sunday. This includes food stands. This is done on purpose, so people don't spend their whole weekend in malls and go to museums or relax with friends and family instead. However, this law has been eased and there are a few Sundays when stores can work, especially during big sales times.
» See more – The Best Shopping in Paris
Your baguette will be stale by tomorrow
A French baguette is miraculous: a crunchy crust and beautiful soft interior. But your baguette will turn into a hard stale log the next day. The French word baguette means "stick," and that's what it'll turn into. So, eat it immediately and don't save it for tomorrow.
Should I leave a tip in Paris?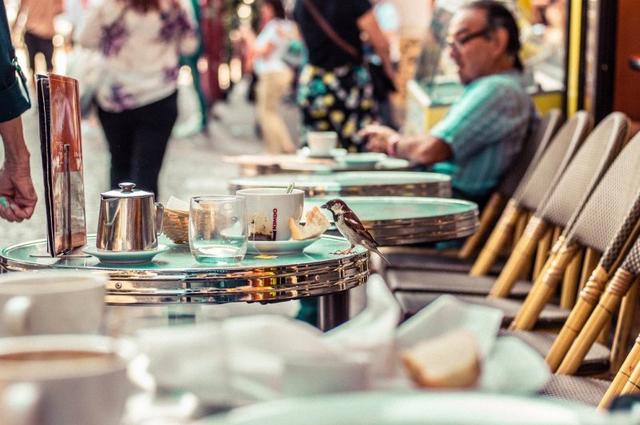 Yes, you should tip in cafes and restaurants. If you didn't pay much, maybe just bought a coffee and a croissant, then leave 1 Euro per person. If you ate well, then leave 10%, or 15% for excellent service.
In any unpleasant situation, call the fire department
No matter what happens, firefighters are the most likely to help you. They work as first responders and solve a lot of problems, so everyone loves them. The number is 112.
What kind of transport ticket should I choose?
If you're worried about transportation, we have two suggestions. If you're traveling for four or more days in one calendar week, pick Navigo. Otherwise pick carnet. which gives you 10 separate one-ride tickets. Buying 10 at a time is cheaper, and the number of users isn't limited.
» See more – What kind of ticket is best to buy in the Paris metro?
You can charge your phone at bus stops
Modern Paris bus stops have USB ports, and you can charge your phone for free. This is also the case in any cafe or train station. But there isn't much wi-fi in Paris. Some cafes enjoin their customers to "enjoy live conversation" and don't provide wi-fi. So be sure to check if your destination has internet access ahead of time if you need it.
The pyramid isn't the only entrance to the Louvre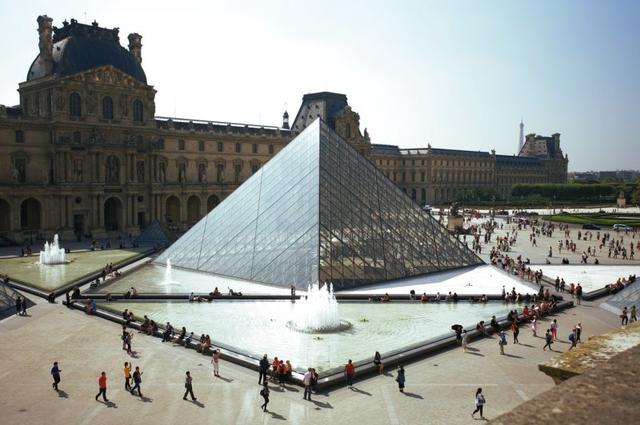 The small Arc de Triomphe in the Louvre courtyard has two stairs underground that will get you into the museum without extra lines. But that doesn't mean there won't be ticket lines. These alternate entrances will only help you avoid the long lines for the metal detector. So buy a ticket in advance and download our audio guide for the museum.
» See more – get in quickly and avoid the lines
When are sales in Paris?
The biggest sales happen twice a year, in winter and summer. They last for five weeks, starting on the second Wednesday in January and on the last Wednesday in June. The closer it is to the end of the sale, the bigger the discounts are, but there won't be as many good items left.
The best view of Paris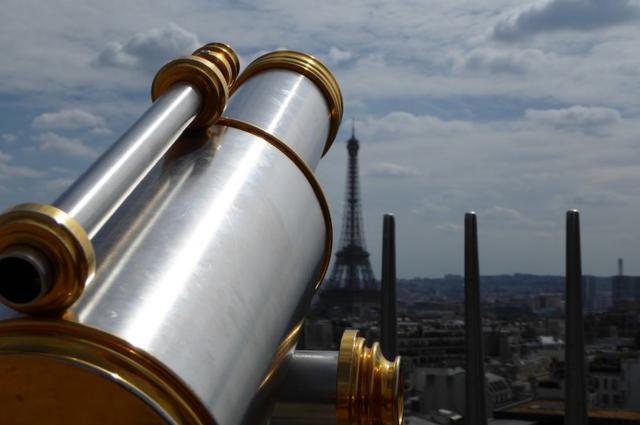 We think the best views of Paris are from Notre-Dame's towers (alas, they're temporarily unavailable) and from the Arc de Triomphe, where the star square and Eiffel Tower seem to be in arm's reach.
Champs Elysees is sometimes a pedestrian road
This happens once a month on a Sunday. There are no specific dates. But it's always nice to walk along Champs Elysees or watch a movie while sitting in the middle of the street.
The best view of the Eiffel Tower
From the towers on Montparnasse there's an excellent view of the city and the most famous tourist site, the Eiffel Tower. You can find tickets for Montparnasse here.
» See more – The 10 best hotels with a view of the Eiffel Tower
The cheapest individual tours
Let's talk about audio guides. We have over ten years of experience experience in making your trips to Paris comfortable and enjoyable. We've created special audio tours of the city and museum for you. For example, we have a two-hour tour of the most important pieces in the Louvre. And we have tours of Montmartre and historical Paris. They're cheap, extremely interesting and helpful. Download them before you go!
The best free view of Paris
The best free view of Paris is from the roof of the Galleries Lafayette. Just be careful not to spend all your money shopping in the mall!
The most dangerous part of Paris
Paris isn't a particularly dangerous city and no one will hurt you if you follow the usual safety procedures, but there's nothing for tourists to do in the 20th district. It's a sleepy, not very rich district. Only go if you want to see the Pere-Lachaise cemetery. There are no problems there. Everyone's peaceful.
» See more – 5 Places to Avoid Staying as a Tourist in Paris
The Paris metro is everywhere
You can't go 500 meters in Paris without running into a metro station. For a comparatively small city with 2 million residents, it has tons of metro stations: over 300 in total across Paris.
» See more – The most important Paris metro stations and lines
The cheapest French food is crepes
Many think that the cheapest food in Paris is kebab or shawarma. But no, you can find national food for cheap in Paris. French crepes with fill-ins are sold for 2 or 3 Euros. They're both sweet and savory. The savory options generally include ham, mushrooms, potatoes, sour cream, eggs or all in one. There's a lot of crepes in the area near the Montparnasse station. They also have sandwiches you can try, but that's not as interesting.
» See more – 10 affordable places to eat in Paris
The French don't eat frogs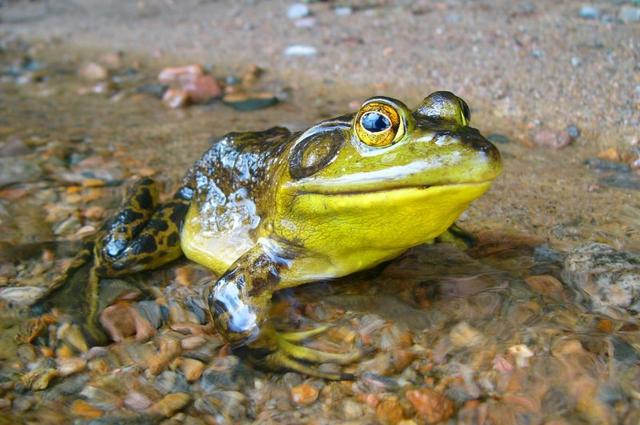 Well, they actually do, but not much and very rarely. Most French people have never even tried frog. It's become something for tourists, and a regional dish in the south of France.
Oysters have their own season
Oyster season is from September to April in France. Of course, now these mollusks are raised on farms, so you can find them in restaurants all year. But some of the French think that the oysters are fatter and richer from September to April, and during that season you can even catch a pair of wild ones.
Good wine in Paris starts at 5 Euros
It's true: a decent bottle of wine can start at just 5 Euros in a supermarket. A respectable bottle will be just 7-10 Euros. Don't believe in the wine power, or whatever it is. French people don't allow such nonsense.
They eat croissants plain in France
Shocking! No cream, no chocolate, no jam, no nothing. All croissants in France are plain. If you want bread with raisins or chocolate, you can find them. And remember, a crescent shaped croissant was made with margarine, and the straight ones are made with all butter.
You won't find croissants with jam, but you can find them with ham and cheese.
Taxis wait at taxi stops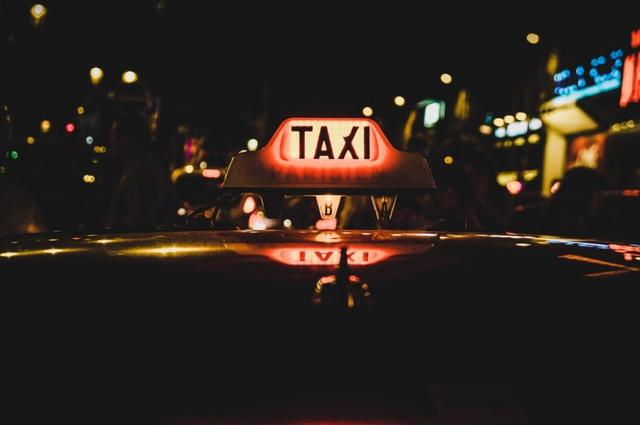 It's almost impossible to hail a taxi in Paris. You need to go to a specific stop where they wait,  or order one by phone or through an app.
Taxi drivers won't let you sit in front
Paris taxi drivers aren't the nicest people in the world. Some of them are rude and others don't know the city. But the biggest shock is they won't let you sit in front unless you've got four people (then they have no choice). Don't even try it. It won't work. It's best to order a transfer from the airport to comfortably get to your hotel and not ruin your mood.
Everyone eats at the same time
Lunch and dinner have a specific time. Cafes serve lunch from 12 to 2, and dinner starts at 7. Don't expect to find something hot to eat between these time periods. You'll just find appetizers, beer, coffee and maybe a salad.
Many cafes and boutiques are closed on Monday
Monday is often a day off for small businesses. They're open on Saturdays, so they can take Sunday and Monday off. Knowing the typical store schedules will help you avoid being surprised and help you make appropriate plans.
The French don't speak English well
They think they aren't good at learning languages, so if you want to talk to them, learn French. The youth speak English, but they don't speak it well.
Save your metro tickets until the end of your trip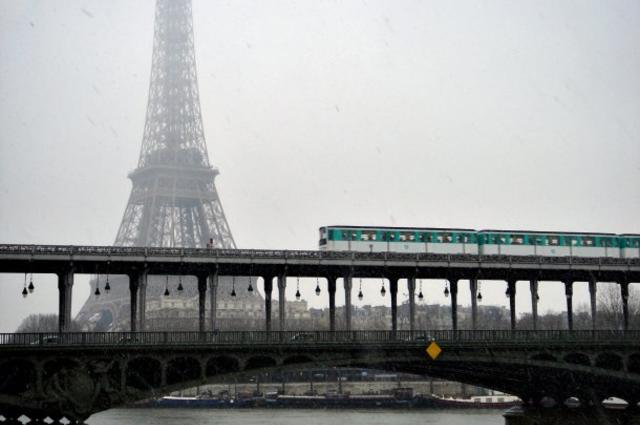 Someone might check your ticket at the entrance or the exit, so it's best to hold onto it. If they do check and you don't have it, no excuses: you'll get fined. But in fairness, this doesn't happen too often.
You can get to the other side of France in just three hours
France has very well-developed high-speed trains. One hour to Lille, one and a half to Strasbourg, two to Lyon or Bordeaux, and three will get you to Marseilles to see the French Riviera.
» See more – 10 beautiful cities in France just one hour away from Paris
Apartments in Paris are a bad choice
Is it worth renting an apartment in Paris short term? The answer is absolutely not.
The price of living in Paris is very high. If you see an offer for an apartment that's less than 30-40 Euros a night, it means it's either in a bad neighborhood where no one wants to live, or it's in a suburb where you'll have to drag your suitcase up a narrow spiral staircase to the 7th floor and use a communal bathroom.
A more or less decent apartment in Paris costs 70-80 Euros a night. Without a view of the Eiffel Tower, of course.
For about 50 Euros, you can get a hotel in Paris, so that's a better choice.
Museums have free entrance on the first Sunday of the month
The state museums of France are free on the first Sunday of each month. But Paris decided to stop this in the summer months because there are a lot of tourists. Now Pompidou Centre, Orsay and others are free on the first Sunday only from October to April. And the Louvre is never free.
» See more – How to save money in Paris
Every cafe has a bathroom
You can't count on this luxury in every European city, but there's a law in France that says cafe owners must include a bathroom. So, at the very least, you can get a cup of coffee for less than 2 Euros and use the facilities. Or just ask the manager politely and you may not have to buy anything.
The French word "menu" mean a specific set of dishes. The word for menu is "carte" in French. Ask for the carte or you'll be given the wrong thing.
Don't call the waiter "garçon"
Say "monsieur" if it's a man or "madam" if it's a woman and "pardon" to get their attention. "Garçon" just means "boy." And this boy is often the restaurant owner, so don't be too familiar.
Always say "pardon"
In general, always say "pardon". If you bump into or graze someone, even if it's not your fault, say "pardon," smile and move on. You can also use the word "pardon" to get someone's attention, or you can say "escuse-moi."
Water and bread are free for everyone
Water and bread are served for free in restaurants. Ask for "une carafe d'eau" and add "sils vous plais" to be polite and you'll be brought free non-bottled water.
You need to adjust to French cheese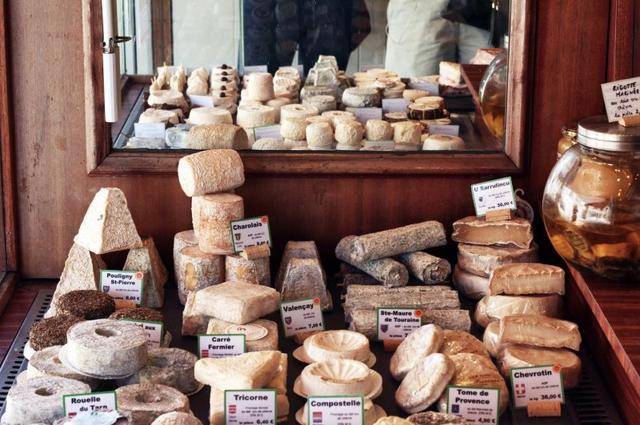 There are many legends about French cheese. In reality, it's very mild, tasty and has character. This is always true. But some types do take some getting used to. Many people, having tried for the first time goat cheese or the classic Camembert, for example, criticize them.
Don't order an andouillette unless you're adventurous
An andouillette is a sausage with giblets. It's a classic dish that the French love. But it has a nasty smell. The French even say, "the more the andouillette smells like shit, the better it tastes." If you do want to try one, the best andouillette have an AAAAA rating (the more A's the better, up to 5).
You can drink two glasses of wine and drive
The blood alcohol limit in France is 0.05% That's about two glasses of wine or one mug of beer. But, of course, it's better to not risk it.
The first of May in France is a holiday
May 1st is Labor Day when no one works. All the shops are closed, and public transport doesn't even run in the cities. Luckily, the metro in Paris keeps working. And May 1st is also May Day. You can buy a small bouquet of lily-of-the-valleys almost everywhere.
The Paris metro doesn't announce stations
There are lines that have learned to do this, but they are the minority. But, be ready to watch out for your stop, because there are many lines where the stations aren't announced. Watch the map carefully.
Orsay museum is also a greenhouse
Part of the Orsay museum is the Orangerie and is in the Tuileries gardens near the Louvre. Often tickets are sold to both museums at once. And the Orangerie has the famous water lilies by Monet. Don't miss it.
You'll find tickets to Orsay here.
Don't be afraid to haggle for souveniers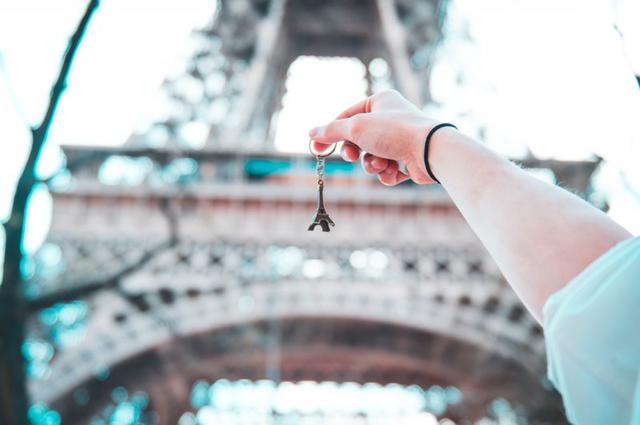 If you want to buy a souvenir in Paris, the cheapest ones are near Notre-Dame. But a small Eiffel Tower keychain and larger figures are easiest to buy at the tourist site itself. Don't be afraid to haggle. For 1 Euro, you should be able to get 5 or 6 small keychains.
» See more – What to bring home from Paris: souvenirs, food and gifts
You can't smoke in a cafe, but you can outside
The government is fighting against smoking, but with little success. The French have saved the cafe porches, so that's where you can smoke. Just ask your neighbors first. And if you don't like that someone's smoking, tell them politely.
See the Louvre with a guide
Or an audio guide. If you don't know the best way through and what you want to see specifically (other than the Mona Lisa of course) then you could easily spend a whole day in the Louvre and even get lost. There are so many works of art that it's very easy to not notice a great painting by Leonardo or Raphael. It's better to not waste valuable time and spend at most 2 hours there. That's how much time we've calculated for a standard Louvre tour.
Get to the city from Orly comfortably on a bus
Orlybus is the most convenient transport to get from Orly airport to Paris.
Visit Montmartre in the morning
The best time to head to Montmartre is at about 9 am, before other tourists wake up and fill the narrow streets. Don't eat breakfast; just go straight there. You'll be greeted with plenty of places for coffees and croissants. And don't forget about our route.
» See more – Montmartre's 10 best tourist sites
The speed limit is 50 kmph in the city
If you're traveling by car, it's good to know that the speed limit is 50 kmph in the cities, 80 kmph outside the cities and 130 kmph on highways. But pay attention to the signs and weather. For example, in rain the max speed on a highway is 110 kmph.
The markets have better food
Parisians prefer buying food in local markets rather than the supermarkets. It's fresher, tastier, and more natural. The cherries are sweeter and the tomatoes juicer. Buy what's made and grown in France. Food from Spain is usually cheaper, but of lower quality. It's true that the market prices are much higher than in supermarkets, especially for fish, meat and delicacies.
Tap water is potable
There's nothing more to add here. You can drink the tap water in France with no problems.
The most important national holiday is Bastille Day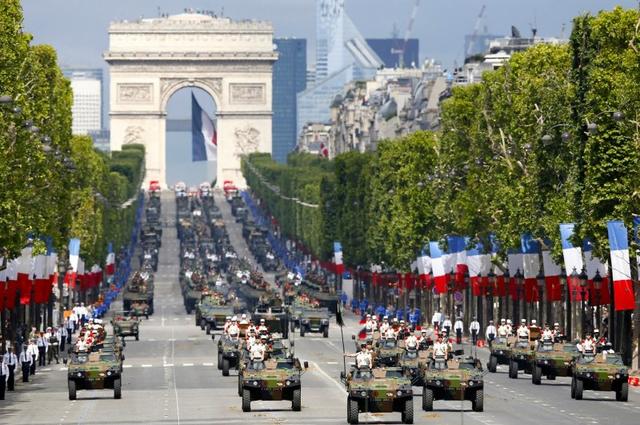 It's celebrated on July 14. A parade starts in Paris at 10 am on Champs Elysees (people find their spots at 5 or 6 am) and there are fireworks on the Champ de Mars at 11 near the Eiffel Tower.
Don't sign anything
You'll meet women who'll ask you to sign things in tourist places. For the blind, mute, deaf, against AIDS and more. And then they'll ask you for money to support your signature, 10 Euros minimum. Don't sign anything. Say "pardon" and move on.
Don't take anything
In general, to avoid scams, don't take anything. If someone gives you a ring or wallet, make sure it's yours. Do the same with salespeople: if you take something, it means you're buying it.
How to choose a cabaret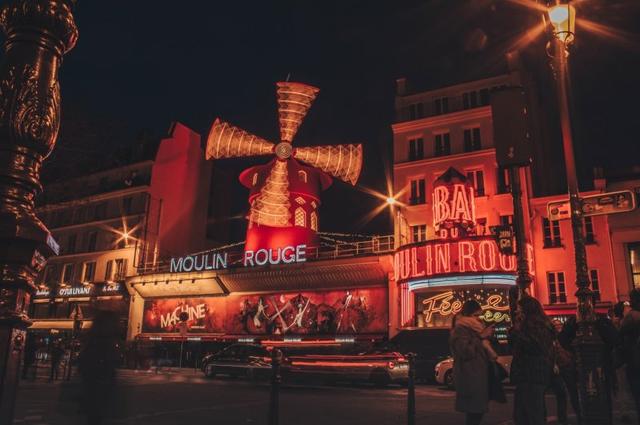 The historical cabaret with the can-can and clowns is the famous Moulin Rouge. You can find tickets here.
The fanciest cabaret on the Champes Elysees is Lido. Tickets are here.
The most fashionable, sexy esthetic one is Crazy Horse. Tickets are here.
Pick whichever one suits your fancy — you can't go wrong!
Metro maps are free
You can ask for a map at kiosks in metro stations and get one for free.
The metro isn't a museum
The Paris metro is a transport system. There are almost zero beautiful stations, it's sometimes dirty and stinks and you'll see homeless people. That's just how it is. But it's quick and convenient. There are 300 stations for 2 million people.
You can't get into the catacombs without a ticket
Do you know what the scariest place in Paris is? The catacombs! That's where the citizens placed the remains of the dead when cemetaries were overfull in the medieval city. There are a lot of people who want to see these narrow underground corridors. Sowithout buying a ticket in advance, it's almost impossible to get into them.
There's no semi-sweet wine
France doesn't have semi-dry or semi-sweet wine. All red wines are dry, it won't be a priori, and it won't be written on the bottles. The only sweet wine is the white Alsatian wine, and that's really sweet.
The most popular champagne is brut or extra brut.
Versailles is a full day trip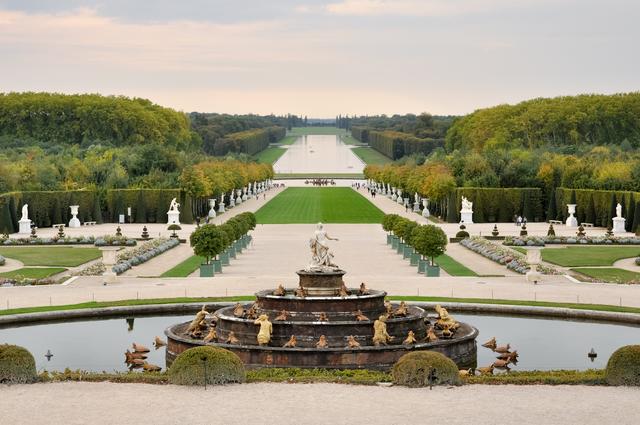 Don't count on going to Versailles, quickly running around and then spending a half-day in Disneyland. It probably won't happen. The road, the lines (even for those with tickets), and seeing the palace and gardens will take a whole day.
» See more – Tickets to Versailles and information about the palace
Swim but don't sink
This is not really a tip, just a fun fact. It's Paris's motto: more gently "She is rocked by the waves but does not sink."
I'm a Parigot and I love nothing
Parigot is a slang term for Parisians, and the saying is about them. In French, it's "je n'aime rien j'suis parisien." This saying describes the character of Parisians who, according to the opinion of other Frenchmen, are horribly dim-witted, snobs, boors and unbelievably rich (the last one is a myth of course). So if you really want to see France you need to get at least 80 km away from Paris.
Paris doesn't have latte-macchiatos
Don't expect to find twenty types of coffee in Paris. They drink cafe here, meaning espresso, americano and, maybe if you're lucky, cappuccino. You won't find anything else in a typical French cafe. If you want a latte, go to Starbucks.
» See more – The 10 best cafes in Paris to relax with a coffee
French spelling doesn't match the pronunciation
A good example is the phrase merci beaucoup. Which is written as above. Merci is straightforward enough, but why's there a p on beaucoup? Don't ask this question, but be careful in the metro. Even on the lines where they announce the station names, if you're paying attention to how it's written, you may not recognize it when it's spoken.
There's often a 15 Euro minimum for credit cards
Many small shops won't accept card payment for small purchases. So keep a small amount of cash on you.
Exchange your money before you leave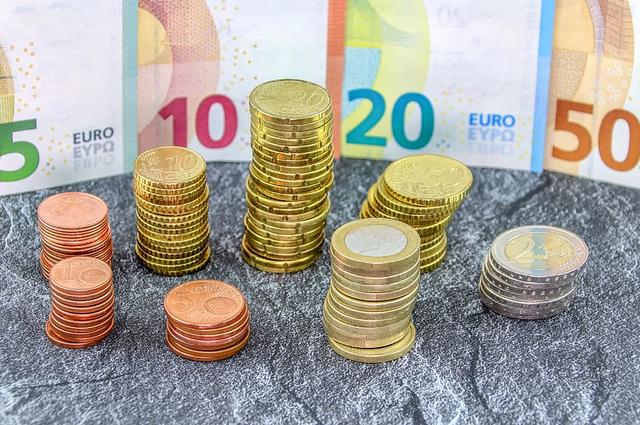 Exchange money in your home country before you leave, because Paris has very high exchange rates.
200- and 500-Euro bills won't be accepted
These bills aren't often seen in France, and people are scared of them. Many stores will have a sign that they don't accept them. Don't be surprised if they don't even accept your 100 Euro bills.
All taxi drivers must accept cards
It's the law. If a taxi driver refuses your card, you can just say you won't pay and leave. Any problems with your card will be solved immediately.
You can buy stamps in Tabac
You don't have to search for a post office to send a postcard. Stamps and envelopes, as well as sim cards, for your phone, are sold in small stands called Tabac (pronounced Taba). It's also the only place you can find cigarettes.
If your layover is less than 5 hours, don't even think about a side trip to Paris
If your layover in Charles de Gaulle airport is less than 5 or 6 hours, don't risk going to Paris. Immigration alone can take over an hour. Remember, in any case, if you want to go to the city, you'll need a Schengen visa.
» See more – What can you see during a layover in Paris?
A river boat tour is worth it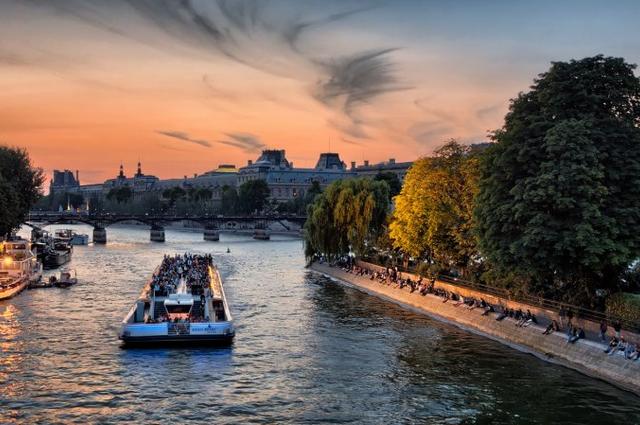 The Seine is the city's main street. Palaces, churches and cathedrals are all built along the river. Taking a river boat tour is like taking a buggy ride along 5th Avenue in New York. It's a cheap way to get some beautiful views of the city. You can see tickets here.
» See more – Boat tours on the Seine in Paris
Hotel rooms are small
This is what tourists often complain about, especially when they stay in the center. And it's true. Know what to expect so that you're not surprised, and don't overpack.
The Phantom of the Opera is real
Go and see for yourself. The fifth box of the Grand Opera is always empty for the esteemed guest. You can visit the opera as a museum, not just for a play. Look at this site for more details.
Cheese is a dessert
You'll often see cheese on a dessert menu, or between the main course and dessert. The French often order a piece of cheese for dessert. We definitely recommend eating the French way!
Trains are faster than planes
Getting around France is often truly more comfortable on a train than on a plane. Trains leave from a city's center and arrive at a city's center. You don't have to waste time with security and driving to and from the airport. Considering they go 320 kmph, in the end it's often faster to take a train than a plane. But it is sometimes more expensive.
Wait for the waiter
When you go into a restaurant or cafe, wait for the waiter. They will invite you to sit at a table. Don't try to take a table for four if there's only two of you. Europe is small and they need space.
They don't drink tea in France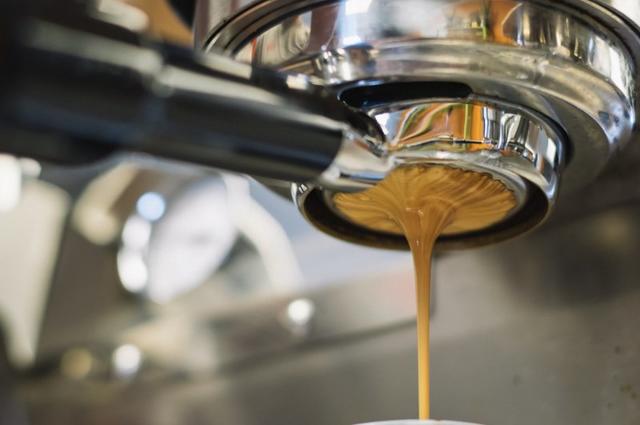 They prefer to drink coffee. Finding good tea is a problem (except for Kusmi tea). The French drink green tea as medicine, and it's sold in pharmacies. If you are a tea drinker, consider bringing your own and making it in your hotel.
The opera is open as a museum
You can get into the theater, look around the hall and see the ceiling painted by Marc Chagall, the costumes and the decorations. You can even take a picture on the endless golden stairs. You don't need to buy a ticket for a play, but you do need to get a tour.
All churches can be visited for free
You can go into all active Catholic churches in France for free, including Notre-Dame and Sacre Coeur. Notre-Dame has its own vault, which you need to pay to get into, but the cathedral itself is free. Of course, it's closed for now since the fire.
There are a few church-museums like Saint Denis, the former tomb of French kings. Those do cost money, but they're a rare exception, and even the majority of Saint Denis is free to get in.
RER is the suburban electric train
The electric trains run all over the area surrounding Paris. This area is split into five zones with different prices. You can take RER A to Disneyland or RER B to the Charles de Gaulle and Orly airports. RER C will take you to Versailles.
» See more – What's the RER and how do I use it?
You can get into the opera at the last minute
It's always better to show up earlier, but at about 6 in the evening the Opera ticket office opens and resells the remaining tickets for the upper seats. The highest seats cost about 8 Euros, but you'll have to stand to see maybe just half the stage.
Do you like rare meat?
The French love it. And we do too. But it's not for everyone. If you want to be sure to get your meat the way you like it, use the following phrases:
Blue is almost raw meat, just a bit cooked on one side.
Saignant is cooked on the outside, but not inside. This is what they call "bloody."
A Point is cooked meat, pink inside, but no blood.
Bien Cuiet is a well-cooked steak.
Napoleon is a hero to the French
Not because he attacked everyone, but because he did much for the French government. He introduced the "civilian codex" that (with certain changes) is used even now. Napoleon also came up with the exit exam BAC.
Being late for dinner is extremely offensive for the French
The table is sacred. If you've been invited to dinner, don't dare cancel it or be more than 15 minutes.
The French go on strikes
They think their country is the best in the world. But this doesn't stop them from criticizing their government or management. This is why there are always strikes, and they can cause tourists problems with transport. Before going to France, see if there are any big strikes. They are most common from March-April and September-October.
The French love terraces
Even in winter. they're ready to put on a shawl and sit next to a heater to eat outside rather than stay inside. So don't be surprised if your waiter offers you a table outside in the winter. You can say no if it's too chilly for you.
Staying at Disneyland is like a fairy tale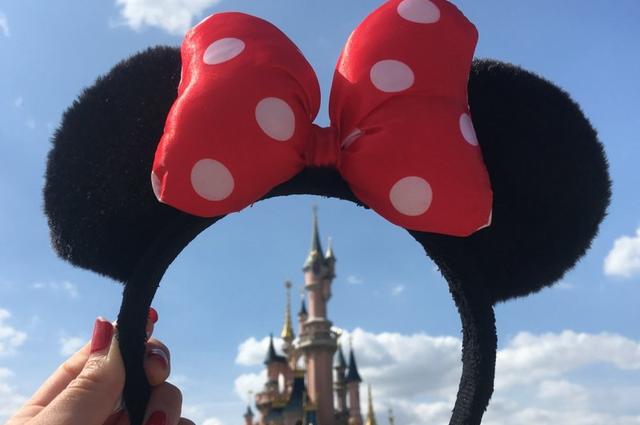 Disneyland Paris: book hotel in
The hotels themselves are great, but another benefit of staying at an on-site hotel, you can go to the park an hour earlier. You'll have time to ride your favorite ride without lines. You can find Disneyland tickets here.
» See more – Paris Disneyland: Everything a tourist needs to know
Asterix — French Disneyland
Disneyland isn't the only theme park in Paris. Asterix is filled with local characters from cartoons and comics. You can see the Gauls fight with the Romans, and win, of course. And besides the clean French spirit, you'll find dolphins.
Paris in the rain is wonderful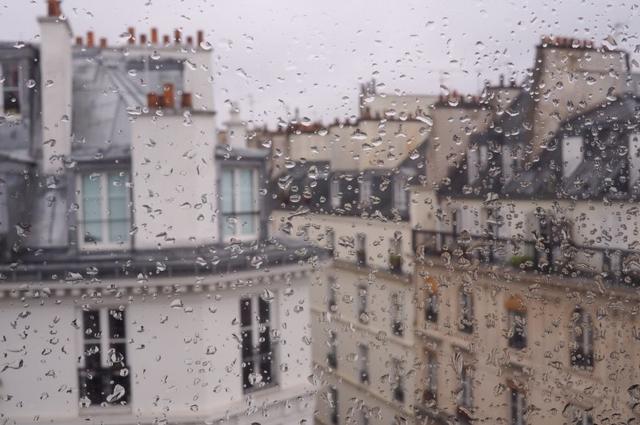 What more needs to be said? Paris is always a beautiful city, but the rain enhances its charms.
Wi-Fi isn't everywhere
There's no Internet at all in the French metro, let alone wi-fi. Although there is free access in many parks and hotels, there are some cafes without free wi-fi. And "Free wifi" doesn't necessarily mean free internet access. You'll make the right choice by downloading our app. It can help you with advice, a map and transport. Go conquer Paris!
Good luck! 
https://voyage10.com/wp-content/webpc-passthru.php?src=https://voyage10.com/wp-content/uploads/2021/04/paris-3641426_1920.jpg&nocache=1
1280
1920
Alina
https://voyage10.com/wp-content/webpc-passthru.php?src=https://voyage10.com/wp-content/uploads/2022/01/voyage10_logo-2-300x95.png&nocache=1
Alina
2020-03-24 19:06:13
2022-12-24 14:36:25
90 Travel Tips for Your Paris Vacation