Eiffel Tower: the most important advice for tourists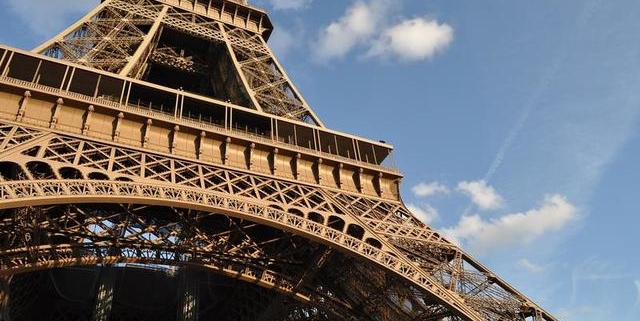 Imagining Paris without the Eiffel Tower is impossible. You can even see it when you're landing in Charles de Gaulle airport (usually on your right). In this article we'll tell you what you need to know about this monumental structure in France's capital and how to climb this Iron Lady.
Eiffel Tower ticket cost
If you're reading this article, you're probably already going to Paris, and planning to visit the Eiffel Tower. So w'll start with the most important thing: tickets.
| | | | |
| --- | --- | --- | --- |
| | Adult | Youth (12-24 years) | Children |
| Ticket to the 2nd floor by stairs | 10,40 | 5,20 | 2,60 |
| Ticket to the 2nd floor by elevator | 16,60 | 8,30 | 4,10 |
| Ticket to the 2nd floor by stairs and to the 3rd floor by elevator | 25,90 | 13 | 6,50 |
| Ticket to the 3rd floor by elevator | 19,70 | 9,80 | 5 |
Finally, admission is free for children under four years old.
You can buy tickets in advance on the official site (plan to buy them at least two months before your trip) or by using this link.
Eiffel Tower lines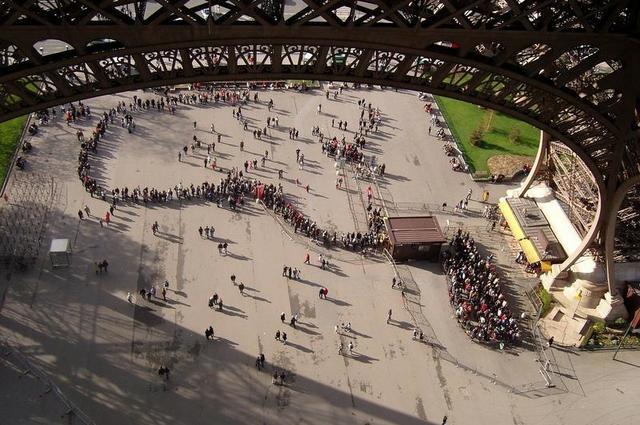 You can easily avoid lines at the Eiffel Tower by going to Paris in November or February (but avoid Valentine's Day). There're almost no lines at these times and the expected wait is only about 30 minutes. During the summer it can be two to three hours. We've described all the methods we know for minimizing the time you spend waiting in lines already in the article "How to get into the Eiffel Tower without lines".
A guaranteed way to enter without waiting in lines is ordering a Paris City card that also includes a ticket to Louvre and a Seine cruise. Choose a day of your visit below:
Eiffel Tower operating hours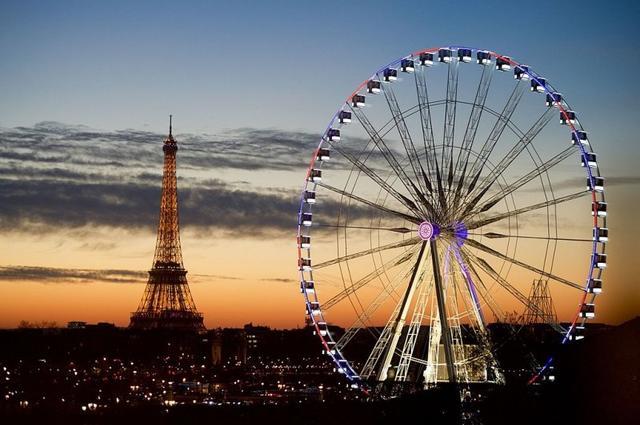 The Eiffel Tower is open for visitors from 9 am to 12:45 am in the summer, and from 9:30 am to 11:45 pm the rest of the year. We recommend going to the tower in the evening when there are fewer tourists. In that case, you'll only see Paris at night, but that view is quite spectacular.
Many tourists think they'll head out early and get to the tower right when it opens and no one else will be awake yet. But when everyone thinks this way, it has the opposite effect, and the line in the morning is the longest.
Where is the Eiffel Tower?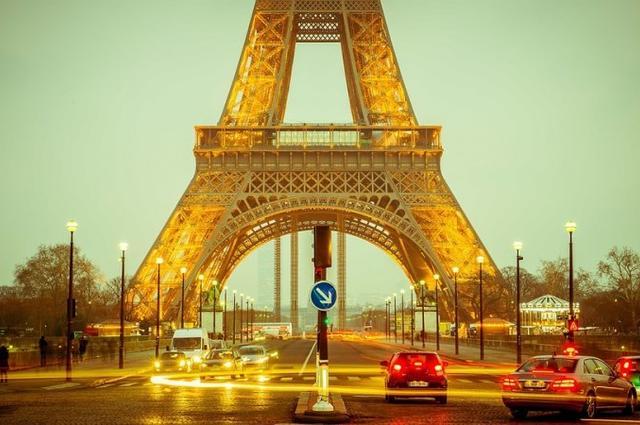 Unfortunately, there isn't a metro station under the tower. But there are stations just a 10-minute walk away: Trocadero (lines 6 and 9) and Bir-Hakeim (line 6) or RER C Champ de Mars – Tour Eiffel.
Here's a tip: if you get on line 6 at Trocadero station and head towards Nation, you'll hear musicians playing the accordion right on the train and see the beautiful tower from the window while crossing the bridge over the Seine.
And we recommend an audio guide for those who are in Paris for the first time, who don't know it well, or just want to learn a lot of new things while walking around. You can download it on the App Store and Google Play. You can find it using this link. Don't wait!
Lights on the Eiffel Tower
Since 2000, the Eiffel Tower has been lit with golden lights. It's true that it changes sometimes. For example, in honor of the French chairman of the EU, it shone blue, and as a sign of solidarity with women suffering from breast cancer, it was pink.
The Iron Lady's lights turn on when it starts getting dark. But every hour (after 9 in the winter and 10 in the summer) additional lights light up. This show lasts for three minutes, with the final show 1 am.
Where can you eat in the Eiffel Tower?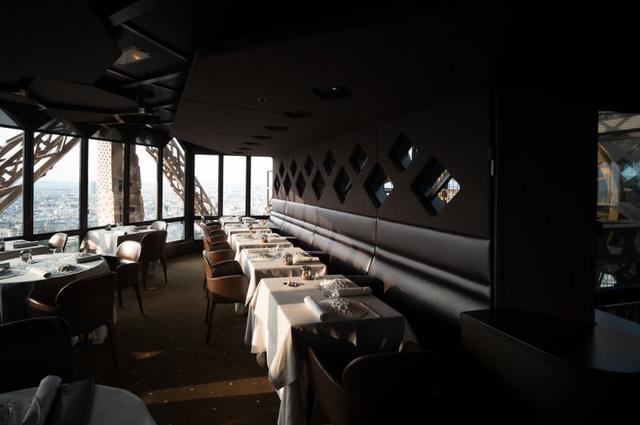 There aren't any big restaurants near the Eiffel Tower. But if you're stuck in line and hungry you can eat crepes or sandwiches. There are a few good places on Trocadero square with an excellent view of the tower. More affordable cafes and pizzerias are next to Bir-Hakeim station.
And, of course, the tower itself has two restaurants, "58" and "Le Jules Verne". Tables should be booked in advance. Not less romantic will be a dinner with a cruise on the Seine. Book it by following the link.
Nearby hotels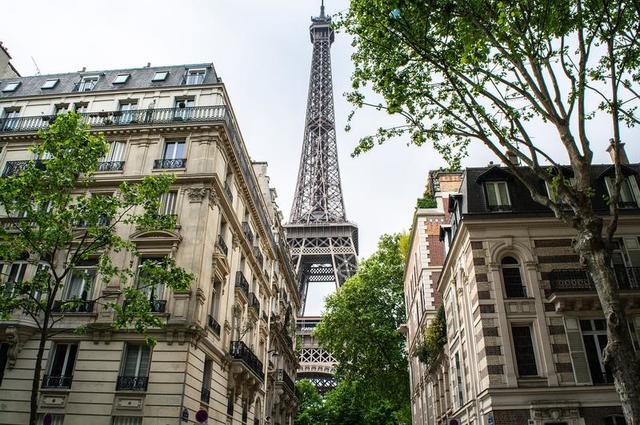 Staying close to the Eiffel Tower isn't always convenient, and moreover, hotels with a view of the tower are spread throughout all of Paris and are even on Defense.
But if you still want to stay close to the tower, here's a list of hotels nearby.
Have a nice trip!
https://voyage10.com/wp-content/webpc-passthru.php?src=https://voyage10.com/wp-content/uploads/2021/11/travel-2902737_1280.jpg&nocache=1
425
640
Alina
https://voyage10.com/wp-content/webpc-passthru.php?src=https://voyage10.com/wp-content/uploads/2022/01/voyage10_logo-2-300x95.png&nocache=1
Alina
2020-01-27 17:37:56
2022-08-25 09:48:05
Eiffel Tower: the most important advice for tourists