Advice for renting a car in France

A car isn't a luxury, but an effective means to study France, and its food, culture, and civilization. Let's go for a drive!
Is it worth renting a car in Paris?
If you're just going to be in the city, considering rental, parking and gas prices, a taxi will be cheaper. A car is also more expensive on direct trips, like from Paris to Nice, and it will be cheaper and faster to take a train or plane. You won't see anything in a car besides the highway, and your trip will probably be more difficult than exciting.
It's only worth renting a car if you want to drive around France and see the smaller cities, visit the villages, castles, vineyards and cheese farms, see how the French really live and try their traditional food. A trip like this is usually 3-7 days and you'll see one or two regions of France while staying in small hotels in villages and driving on local roads.
Remember, most cars in France have a manual transmission. A car with an automatic transition will be much more expensive!
Car rental process in France
You can check for available cars on each rental company's site, or you can compare the prices for your given city on one site with many available language options.
Everything is standardized. Pick your car type, date and time, look at the available models, and pick your car and extra options. This'll only take a couple minutes.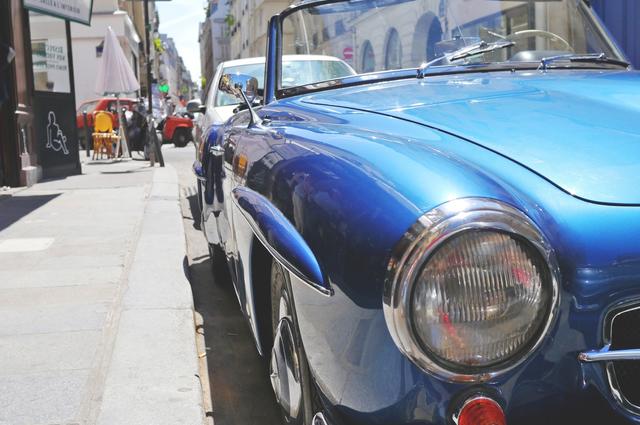 Then the interesting part starts. Pay attention to the agency's working hours and address. Even if you're renting a car "at the station," the company's office isn't always right there.
Pay careful attention to the contract. You could have 500-750 Euros available on your credit card (depending on the agency) when you rent your car, and then block your card if you have an accident and didn't take insurance.
Remember the main rules for rental cars:
Check for a daily kilometer limit when you take the car. Usually the limit is 250 km per day. So, for example, if you have the car for three days, you shouldn't drive more than 750 km. Otherwise you'll have to pay for each additional kilometer. Sometimes there are deals or companies that don't limit your trip.
You'll pick the car up with a full tank of gas, and you should return it as such. If the tank isn't full, the company will send it off to fill it, but they'll charge you dearly for it: their gas is usually twice as expensive. This is all described in the contract.
Pay attention to any preexisting damage on the car before your trip. The companies don't usually try to scam you, but it's always a possibility. The ADA is a company to watch out for in particular. They're sometimes cheaper, but they scam their clients. If you don't take out full insurance, they'll find some kind of scratch when you bring the car back and charge you a considerable price. A small scratch could cost you an additional 200-500 Euros. So, either take the insurance, or examine your car carefully. If you are at fault, it's best to agree and pay immediately. The company will offer the option of paying right away or calling experts, and the experts will be 1.5-2 times more expensive.
How to choose a cheap option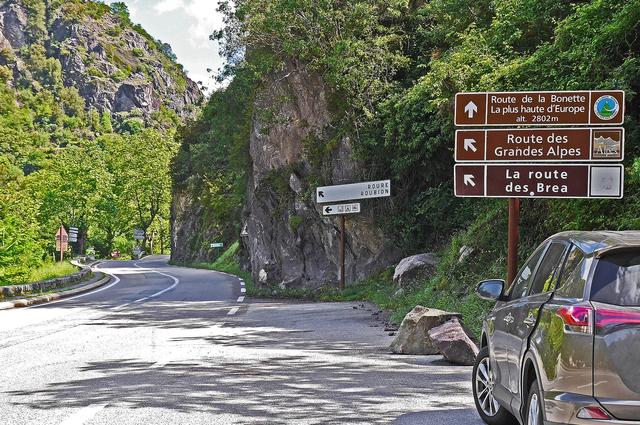 One of the cheapest rental car companies is Avis. They have representatives at every station, which makes traveling very convenient. However, the price really depends on the city you're in and when you're renting your car. For example, in large cities like Paris, Bordeaux or Lion, renting an Avis car will be almost twice as expensive than in a smaller city like Orleans, Rouen or Reims. Sometimes it's worth seeing if there's a small city nearby you can get to on public transport, and renting a car from there. The most expensive rentals are usually in large airports.
We recommend this site for consultations. It compares tens of companies and gives you the best options. The creator himself uses it and always saves 30-40% on his trips. In additional, their insurance is cheaper than a car company's, especially if it's your first rental.
Some advice for driving in France
Most of the driving laws are standard. but it's worth mentioning some important differences.
First, fines in France are quite high. Going 1 kmph over the speed limit can cost 90 Euros. The rest of the fines aren't any cheaper, and sometimes larger.
So we'll start with speed limits. In any city, no matter how small it is, the speed limit is 50kmph. Outside the city, on a normal two-lane road that's typically marked with a D, like D359, the speed limit is 80kmph unless marked otherwise. The multi-lane highways marked with an N have a speed limit of 110 kmph. And the larger highways marked with an A are toll roads with a 130 kmph speed limit, the highest in France.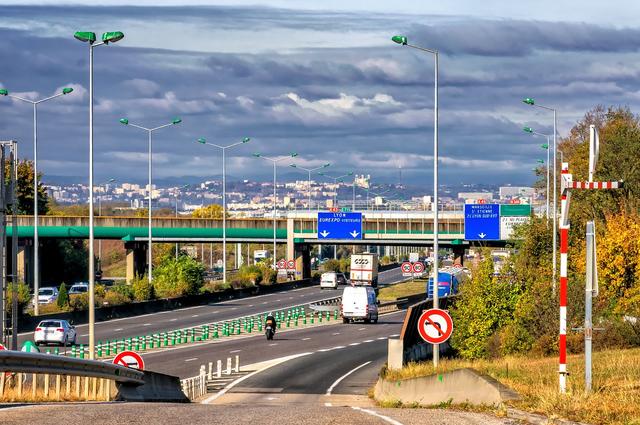 Don't run red lights. Imagine there's a camera at any traffic light.
You can drink approximately one glass of wine, or two mugs of beer, or 0.25 L or 40 grams of cognac in France. But not more.
Parking in large cities is always paid, except on holidays and Sundays from 9 to 7.
Pedestrians and cyclists always have the right of way. Remember this, because there's a lot of them.
The roundabout has the right of way. There are exceptions in Paris, but not many. You'll see more roundabouts than intersections in France.
In unmarked intersections, the car to the right has priority, but you won't see this often. Usually intersections have signs or lights.
Free and toll roads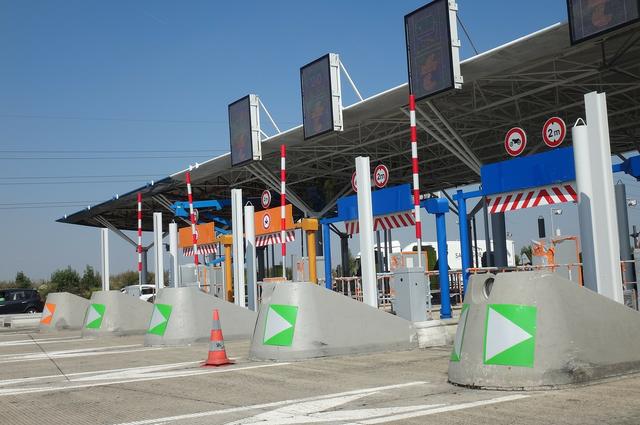 The only toll roads in France are the federal highways, and there are always free roads along with them. The federal highways are the fastest and the price depends on the region, but it averages to about 10 Euros per 100 km. There are exceptions when you could pay 15 Euros to cross a bridge.
The most interesting car trips in France
It's worth driving to places you can't get to on public transport, like Loire's castles, many of which aren't accessible on trains or buses. You'll find them along the Loire river, and the majority are only accessible in a car or on a bike.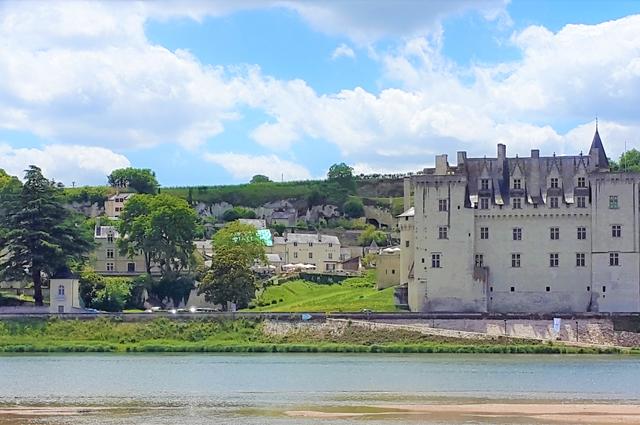 You can get to Provence on a train, but if you don't want to depend on the train schedule and ticket prices, it's better to rent a car. It'll make for a more interesting trip, and it's quicker.
Same thing with Normandy: it's close to Paris and you can spend a few days there.
Bordeaux, Burgundy and Champagne are great to visit, especially if you like wine. If you're driving, you can stop at any vineyard or castle, go to a tasting, and take a bottle with you.
Other parts of France are no less interesting. We'll prepare additional recommendations for you over time and add links here for places worth driving to.
Have a nice trip!
https://voyage10.com/wp-content/webpc-passthru.php?src=https://voyage10.com/wp-content/uploads/2020/02/paris-3274212_1280.jpg&nocache=1
960
1280
Alina
https://voyage10.com/wp-content/webpc-passthru.php?src=https://voyage10.com/wp-content/uploads/2022/01/voyage10_logo-2-300x95.png&nocache=1
Alina
2020-02-21 19:10:54
2022-12-24 14:32:40
Advice for renting a car in France