An Independent Trip to the Castles of Loire: a two-day adventure

The castles of Loire are a special part of France. Along the river Loire, kings and aristocrats built about 300 castles. Many of them are still there.
Loire is a bit to the south of Paris, and tourist agencies recommend going to the castles. If you don't want to worry about arranging transportation and planning your visit, and would like to have a guide, this is your best option. Here's a link for the tour.
If you'd rather do it all yourself, this article is for you: we'll explain how to independently see 4 or 5 of the most famous castles in Loire in two days.
How to get to the castles of Loire by train
You'll want to take the train to Blois. It's a regional small electric train that leaves from the Austerlitz station. There is no assigned seating, and the prices on the tickets almost never change: 30 Euros per person, one way. There are discounts for youth, kids, and retirees which you can learn more about at the ticket booth.
Go to the Austerlitz station in the morning, ideally by 7 or 8, and after about an hour and a half you'll be in Blois, which is where Loire and the castles are. Then you'll head to Chambord right away. We'll come back to Blois a bit later.
How to get to Chambord from Blois
If you got on the train to Blois from Austerlitz at 7:30, you'll be there at 9:00. At about 9:30 (double-check the time at Blois station when you arrive) there's a bus to Chambord for 3 Euros. It's a 30-minute trip.
Castle Chambord
Chambord is probably the most famous castle not only in Loire, but all of France. Contrary to its huge elaborate appearance, this is just the hunting cabin of King François I. He was here for 40-50 days. The king and his retinue (a few hundred people) would arrive at the castle, dirty it, and then go on to a new one, leaving the servants to put it back into order. And the retinue would travel like that over the whole valley of Loire.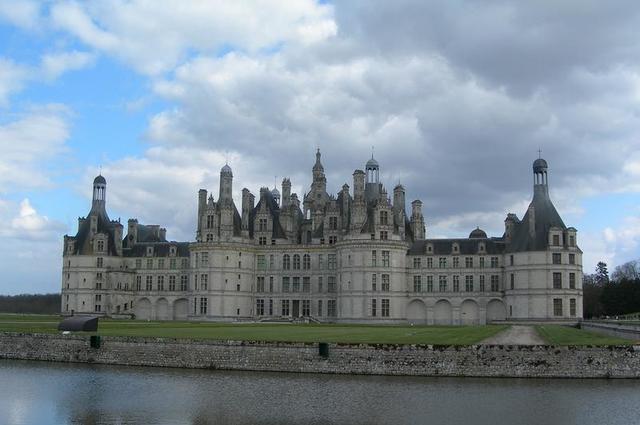 Until not long ago, Chambord was absolutely empty. Inside were only bare walls after the angry revolutionaries took everything. Then a new director decided for the sake of tourists to bring furniture here from various times (often the Renaissance) and fill its rooms. He also added a wonderful garden that couldn't have been there when the castle functioned as a hunting cabin.
But the main tourist site here is the original staircase by Leonardo da Vinci. The genius of the Renaissance made two spiral staircases that never cross, so people going down wouldn't run into people going up. It was a huge innovation back then.
Ultimately, it's a hunting cabin with a variety of furnishings from the Renaissance era and famous stairs by Leonardo.
Spend three hours in Chambord and its garden, and then take the 1:00 bus back to Blois.
The city and castle Blois
The city itself is small but is worth attention. They say the history of "complex buildings" in the region began with the castle Blois and various chateaus. A French king built himself a palace here and then a village and retinue grew around the castle.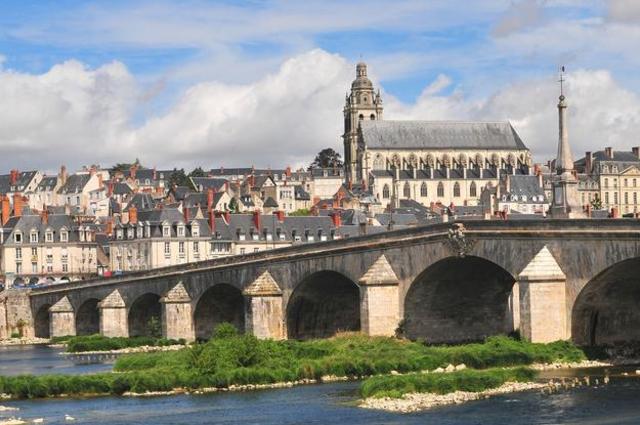 Castle Blois is actually four different palaces, in styles from Gothic to French Classic. Here you'll find many royal items, like the wardrobe of Catherine Medici where she stored her poison. Tapestries, swords and paintings are all here.
You can stay in Blois overnight — here's a list of hotels in the city center. It will be easy to leave the city to visit Amboise the next day, and in the evening, there are special shows in the palace that are worth seeing.
The next morning, Francois I and Leonardo da Vinci will be waiting for you again in Amboise.
How to get to Amboise from Blois
With 10 Euros and 20 minutes on a train, you'll be in Amboise. The train leaves Blois every hour.
The city and castle Amboise
Amboise is a bit larger than Blois, but is still quite small. You have two options once you're here. You can spend all day in this city, seeing its castles, or you can go to Chenonceau.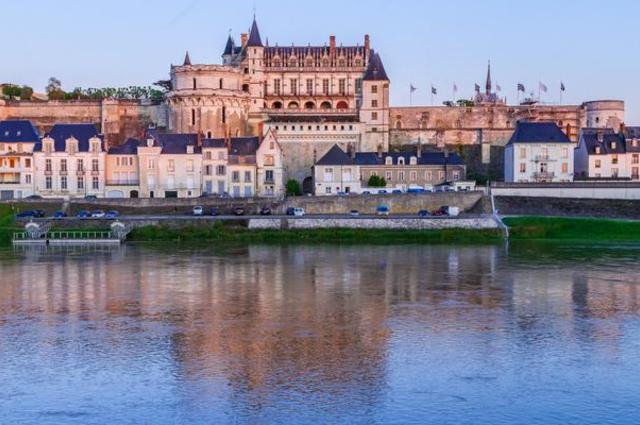 Amboise has two castles. One of them was Francois I's, and according to legend, Joan of Arc was there even earlier. During the revolution, much of the castle was destroyed. What remains looks like a real fortress and there's a magnificent view of the city and Loire from the top of the hill.
In the evening, you can attend a theatrical play inside.
This castle is also where Leonardo da Vinci is buried. The chapel is his tomb. If it's his real burial place, no one really knows, because the grave location was lost during the revolution. But no one doubts that he was buried on the castle grounds.
During the busy season there are long lines for the castle, so it's better to get your ticket in advance.
Leonardo was very close to king Francois and moved to Amboise in his old age. His palace, the castle Clos Luce, is next door. It's a comparatively small castle, but well-built for Leonardo's time, and the most important thing is the garden. The castle servants filled it with the invention of the great genius that he made in his life. You can find a bicycle, tank, vegetable garden, his painting, canvases and his anatomic research. It's worth seeing! It's easier to buy tickets online.
If you have one more day or you decide to spend only half a day in Amboise, then go to Chenonceau. It's better to spend the night in Amboise and then go to the lady's castle.
How to get to Chenonceau from Amboise
The easiest way to get to Chenonceau is on a bus. It's a 30-minute ride and costs from 2 to 4 Euros. However, it only runs twice a day, at about 10 am and 3 pm. You can find the exact schedule for line C at the station.
Otherwise, you can take a train. It'll take 45 minutes and cost from 12 to 23 Euros.
If you go to Chenonceau, then it's best to go back to Paris from there, rather than returning via Amboise and Blois.
Castle Chenonceau
This is probably the second most popular castle in Loire. It's also called the lady castle since only queens and aristocrats lived here.
The castle is beautifully spread over a bridge about the river Cher. You'll see the halls, rooms and galleries, but the most important thing is the kitchen. It'll leave an unforgettable impression. There's also a beautiful and impressive garden. It has greenhouses, labyrinths, pavilions, and tens of kinds of roses which bring the magnificent Renaissance era alive. You can buy a ticket to the castle at this link.
How to get back to Paris
One way or another it'll be on a train. Amboise and Chenonceau have stations. It's about 2 hours and 35 Euros from Aboise. Chenonceau is more expensive, and the trip takes about 2.5 hours.
Some advice before going to Loire: 
Remember that the majority of the castles were built during the Renaissance. These aren't medieval fortresses or palaces like Versailles or Peterhof. It's a different time with different traditions. Leonardo da Vinci and other Renaissance geniuses built them.
The train leaving Austerlitz runs almost every hour, but you can find the exact schedule on the official site of French railroads.
Trains don't run in France at night, so don't go to the station before 6 am.
The castles are usually open from 10 to 6. Don't try to see more than 10 in a day. It's better to give a few castles closer attention.
The castles of Loire are best to visit from April to October, since they aren't just palaces but have gardens too. If you are there in the winter, though, the castles have many fewer tourists and there's a romantic atmosphere.
Have a great trip! 
https://voyage10.com/wp-content/webpc-passthru.php?src=https://voyage10.com/wp-content/uploads/2021/04/1280px-Chateau_de_Chenonceau.jpg&nocache=1
960
1280
Alina
https://voyage10.com/wp-content/webpc-passthru.php?src=https://voyage10.com/wp-content/uploads/2022/01/voyage10_logo-2-300x95.png&nocache=1
Alina
2020-02-19 17:18:42
2022-12-25 08:20:47
An Independent Trip to the Castles of Loire: a two-day adventure