The best dining in Strasbourg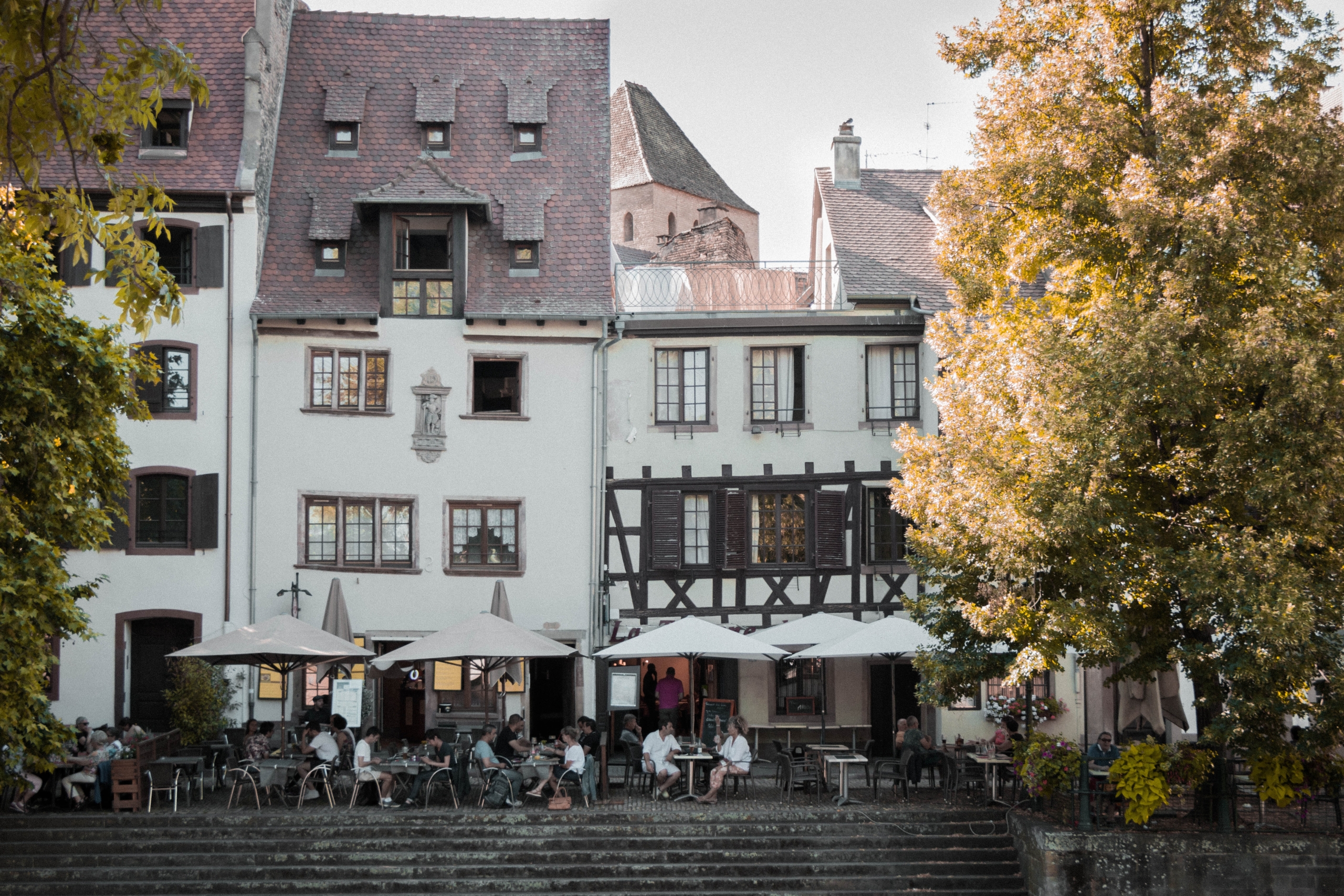 Strasbourg, like the rest of Alsace, is famous for its cuisine, which is slightly different from traditional French food due to the German influence. There are several Michelin-starred restaurants in the city, as well as many brasseries and cafes.
We recommend ordering an excellent tour that will suit both ordinary tourists and the most sophisticated gourmets. See more details here.
Au Crocodile
Au Crocodile is the perfect example of a French restaurant celebrating the finest achievements of the national culinary school, for which it was awarded a Michelin star. Here you can taste complex multi-ingredient delicacies that you would never prepare at home! At the same time, the rules of haute cuisine are organically intertwined with local traditions, so visitors to the restaurant have the opportunity to enjoy exquisite dishes with a charming Alsatian flavor. Veal with oysters and fluffy root vegetable puree served on fig leaves will make you freeze with delight, not to mention sumptuous desserts that are simply impossible to refuse.
Average bill per person: 60 euros
Address: 10 rue de l'Outre
How to get there: tram B or C, stop Broglie
Umami
The cuisine at Umami surpasses expectations, even when you're ready for the very best. Here you will discover the fifth taste, known as umami, after which the restaurant was named. A unique blend of French and Asian cuisine, the extraordinary dishes and unique gourmet experience will stick in your memory for a long time. Snails cooked with Thai spices in curry is a real discovery, as well as tender veal framed with mushroom risotto. The minimalistic and elegant atmosphere of the restaurant encourages you to relax and completely immerse yourself in enjoying the bouquet of flavors and aromas. An exceptional establishment, deservedly awarded a Michelin star.
Average bill per person: 48 euros
Address: 8 rue des Dentelles
How to get there: tram A or D, stop Langstross Grand-Rue
Le Gavroche
At Le Gavroche you will enjoy the finest Mediterranean cuisine made from carefully-selected ingredients. Each customer is given the utmost attention and excellent service, so even if you get lost in the long list of poetic names that hide real culinary masterpieces, the staff will definitely help you make a choice that suits your tastes. Dishes at Le Gavroche are simple and unusual, such as veal fillet in mint breading with toasted polenta or lemon tart with a refreshing sorbet.
Average bill per person: 38 euros
Address: 4 rue Klein
How to get there: tram A or D, stop Porte de l'Hôpital
Maison Kammerzell
It is impossible to visit Strasbourg without visiting one of the most beautiful restaurants in the city, which offers a magnificent view of the cathedral. The halls of Maison Kammerzell were painted by the famous Alsatian artist Léo Schnug, who decorated the room with picturesque frescoes in the German style. The menu includes traditional Alsatian dishes. Be sure to try the Beckeoffe, a three-meat salad prepared according to a special Maison Kammerzell recipe that replaces both the appetizer and the main course.
Average bill per person: 35 euros
Address: 16 place de la Cathédrale
How to get there: tram A or D, stop Langstross Grand-Rue
Le Tire-Bouchon
Popular with locals, this restaurant is located in the heart of Strasbourg's historic district. It's a great place to try real Alsatian cuisine. The simple, hearty food is well-suited to this cozy place with a warm and welcoming atmosphere. Here you will be served Choucroute (sauerkraut with different types of meat and sausages), and a good roast in white wine with a generous portion of potatoes. You should definitely order wines for such a hearty dinner, and the wine list at Le Tire-Bouchon is so varied that you cannot do without the advice of a knowledgeable sommelier, who will readily come to your aid.
Average bill per person: € 30
Address: 5 rue des tailleurs de Pierre
How to get there: tram A or D, stop Porte de l'Hôpital
L'Alsace à Table
L'Alsace à Table offers an excellent range of seafood, as you can guess from the nautical interior of this homely, cute brasserie with charming wooden furnishings. Fresh lobsters and trout are good on their own, and with delicious sauces from Chef L'Alsace à Table, they're just great. The brasserie's signature dish is an excellent Choucroute with three types of fish. The menu includes many meat and poultry dishes as well, along with wonderful desserts.
Average bill per person: € 30
Address: 8 rue des Francs-Bourgeois
How to get there: tram A or D, stop Langstross Grand-Rue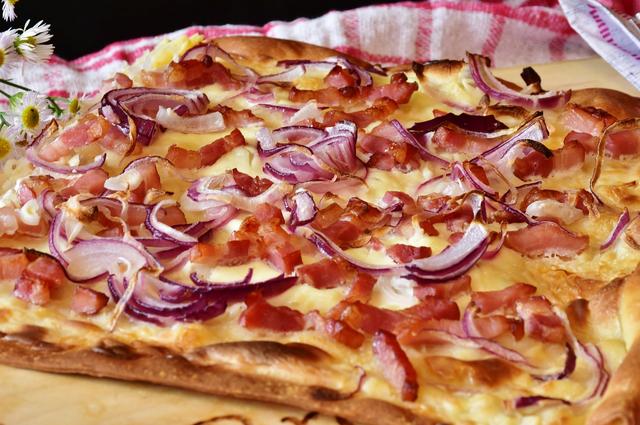 Maison des tanneurs
The atmosphere here is very peculiar, because until the middle of the 20th century, a tannery was located here. Today it is one of the best restaurants in Strasbourg, and in order to get in, you'll want to book a table in advance. A huge plate of Choucroute with mouth-watering pork legs accompanied by a bottle of local wine is a classic Alsatian lunch that will make you feel like a native of Strasbourg.
Average bill per person: 25 euros
Address: 42 rue du Bain aux Plantes
How to get there: tram B or C, stop Alt Winmärik
La Bourse
In one of the oldest brasseries in Strasbourg, you will be treated to simple but very tasty dishes just like Alsatians prepare at home. A fragrant meat broth seasoned with vegetables will warm you in chilly weather and give you strength. Chicken and fried fish are also excellent here; it's impossible not to try the fresh pastries that La Bourse's chefs make with expert skill.
Average bill per person: 25 euros
Address: 1 place du Maréchal de Lattre de Tassigny
How to get there: tram A or D, stop Étoile
Ancienne Douane
Ancienne Douane serves the city's finest Flammkuchen (tarte flambée), a traditional Alsatian pie with cheese, onions and bacon. In addition to the classic version, here you can try other unique Flammkuchen, such as ones filled with mushrooms or a sweet apple filling. A piece of Flammkuchen with a glass of Alsatian wine is an excellent lunch, and for dessert you can enjoy a fruit salad.
Average bill per person: € 20
Address: 6 rue de la Douane
How to get there: tram A or D, stop Porte de l'Hôpital
Flam's
This fast food café is a great place to grab a bite to eat and unwind after sightseeing. The menu includes sandwiches and pies, including several Flammkuchen, vegetable salads, sweet pastries and a variety of drinks. Don't be fooled by the seeming simplicity and unpretentiousness of the establishment: all the dishes here are fresh and of high quality, and you will even have to stand in line for hot pie.
Average bill per person: € 12
Address: 29 rue des Frères
How to get there: tram B or C, stop Broglie
Enjoy!
https://voyage10.com/wp-content/webpc-passthru.php?src=https://voyage10.com/wp-content/uploads/2021/04/clemence-bergougnoux-liFjc_d48CU-unsplash-scaled.jpg&nocache=1
1707
2560
Anna
https://voyage10.com/wp-content/webpc-passthru.php?src=https://voyage10.com/wp-content/uploads/2022/01/voyage10_logo-2-300x95.png&nocache=1
Anna
2020-08-10 12:38:03
2022-12-24 17:22:18
The best dining in Strasbourg