Christmas market in Strasbourg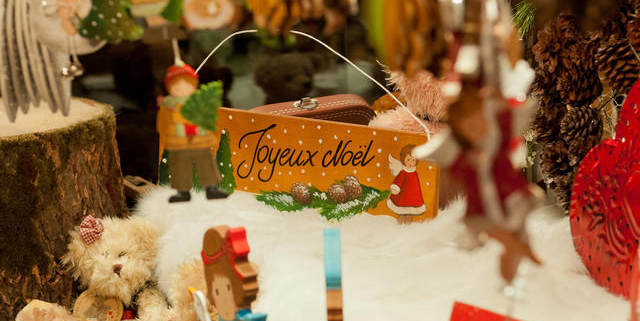 Christmas in Strasbourg has been celebrated on a large scale since 1570, when the first fair in honor of St. Nicholas (the future Santa Claus) opened here. All Christmas gifts were presented to children on his behalf. After the Reformation, the veneration of saints became unpopular, and the baby Jesus became the Christmas donor. The main Christmas market in Strasbourg began to bear his name instead: Christkindelsmärik (literally, the market for the baby Christ).
Baby Jesus turned out to be a good organizer and businessman — an average of 2 million guests come annually to celebrate Christmas in Strasbourg.
» See more – A Day Trip to Strasbourg from Paris
Christmas markets in Strasbourg
In 2021, the Christmas market opens on November 26 and closes on New Year's Eve, and the last pavilions will end on December 30. It is not for nothing that Strasbourg was nicknamed "the capital of Christmas." Whoever doubts it will understand once they see the giant luminous arch with the name of the city on rue du Vieux.
The whole of Strasbourg is turned into a fair for Christmas: more than 300 wooden chalets are scattered throughout the squares, selling Christmas decorations, goodies and gifts. Here's how to find your way around these areas.
Broglie is home to the main Strasbourg Christmas market, Christkindelsmärik. You'll find a festive assortment of souvenirs, Christmas decorations, handicrafts and holiday food.
Austerlitz – has two markets, Couronne d'Or and Marché des Bredle. There will be an incredible array of local delicacies, including the famous pastries, bredele, foie gras and local wines. Try the tarte à l'oignon (onion tart) or the Alsatian tarte flambée (a pizza-like pie with cream or soft cheese instead of tomato paste). All this can be washed down with vin chaud (mulled wine), which is sold in mugs. And for dessert, buche de Noel, a "Yule log." This is a rolled cake with the most delicate curd cream, various glazes and decorated with nuts or fresh berries.
Kleber and Gutenberg – is the place to go for a truly Christmas mood. The first is dominated by a 30-meter Christmas tree brought from the Vosges, and the second has a beautiful blue tree, which is bluish even during the day, and with the evening illumination it is just a miracle from the land of fairies. Strasbourg is decorated with kilometers of garlands at Christmas, and the whole city shines in the evening.
Saint Thomas – is the place for you if you are visiting with children. The Children's Village has a lot for them to enjoy.
Place de la Gare is where the Regional Crafts Market (Terroir et Artisanat) is located and is worth going for functional gifts. Souvenirs can be bought absolutely everywhere.
What to bring home from Strasbourg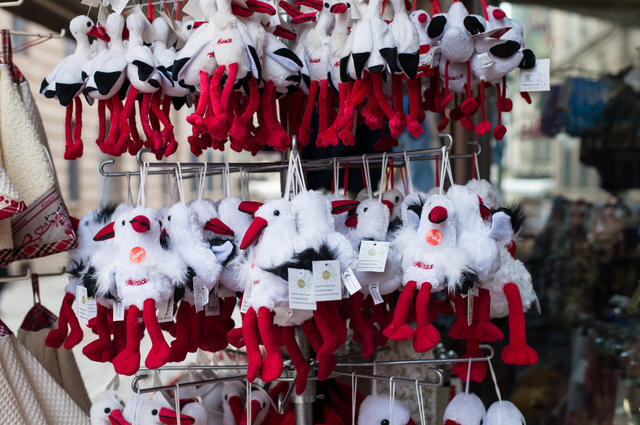 If you are interested in a typical Strasbourg souvenir, buy something that features a stork, a symbol of the city, as well as prosperity, family harmony and good luck. You will see storks in all forms, the most adorable in the form of soft toys.
Pretty and Practical
There are many options for souveniers from Strasbourg that serve not only to remind you of your trip and decorate your home but have a useful purpose.
Ceramics from Betschdorf or Suflenheim: these villages near the city are known for their pottery. Betschdorf is known for blue painting on a gray background, while pieces from Suflenheim are multi-colored. You can find beer mugs, flower pots, and oven pots, but the most typical in Strasbourg are turban-shaped tins for baking Kougelhopf cupcakes and embossed ones for printed anise gingerbread Springerle.

Textiles: you'll find many tablecloths, napkins, pillows, and scarves with Alsatian symbols and traditional ornaments.

Wooden toys for children: Strasbourg craftsmen make them beautifully. They are reliable and environmentally friendly, and they'll last a lifetime.
Of course, you can find a lot of art that's perfect for decorating your home or office as well. Beautiful painted inlays on wood, works of glass painting, and more.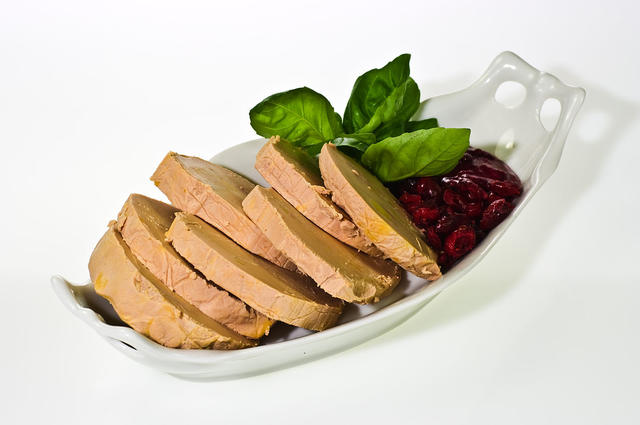 Strasbourg delicacies
And what to bring home delicious? The choice is large:
Traditional baeckeoffe (a meat stew), often sold in glass jars.

Foie gras, which is specially packaged "for export" in cans and, again, glass jars.

Sausages, including authentic Alsatian ones, made with local cheeses and even wines.

Cheeses — Gruyere and Gerome are good choices, but be careful with the famous Munster, be careful — like in Thailand, where people allowed into public places with durian fruit, Munster can impregnate luggage with its strong smell. Be sure to check the tightness of the package and the expiration date.

Baked goods — bredele and springerle are great to bring home because they will not deteriorate.

Chocolate: you'll find wonderful, real dark chocolate with the addition of raisins, nuts, dried fruits. It's typically sold by weight.
Of course, you'll also want to bring home some wine. Pinot, Muscat, Riesling, Sylvaner are all local white wines that are very pleasant. There is also a specific white, the most Alsatian — Gewurztraminer (Gewurztraminer). It can be dry or sweet. The taste is peculiar: spicy and harsh. People either fall in love with this wine from the first sip, or it categorically "does not go." And in Strasbourg, they sell a special wine for mulled wine (vin chaud) — that already has all the spices, so you just need to warm it up. You can buy it bottled, so it's very convenient.
Tours of Strasbourg at Christmas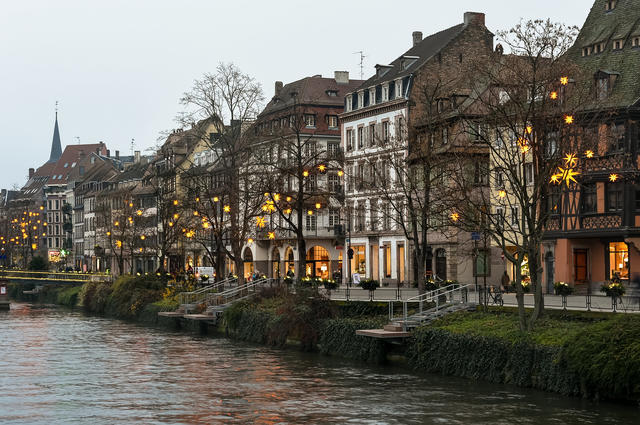 Water buses unfortunately don't run during the Christmas season, but this is not a reason to be upset. You can still take part in exciting city tours with English-speaking guides. Hear the medieval legends of Strasbourg, get acquainted with local sights, admire the gingerbread half-timbered houses. For more information and options for excursions, please follow this link. And, of course, don't forget about our unique audio guide, which you can quickly and easily download to your smartphone, making it simple to enjoy Strasbourg!
Merry Christmas!
» See more – 10 beautiful villages to visit in Alsace
https://voyage10.com/wp-content/webpc-passthru.php?src=https://voyage10.com/wp-content/uploads/2021/10/6710584275_9dd0e95486_k.jpg&nocache=1
425
640
Anna
https://voyage10.com/wp-content/webpc-passthru.php?src=https://voyage10.com/wp-content/uploads/2022/01/voyage10_logo-2-300x95.png&nocache=1
Anna
2020-08-08 12:15:08
2022-12-24 17:22:18
Christmas market in Strasbourg