Biarritz: the French surfing capital
The small seaside town of Biarritz, almost on the border with Spain, is known as the French surfing capital. In this article we will tell you the best time to grab a board and visit Biarritz, how to get there, where to stay and what besides surfing you can do in the French Basque lands.
How did surfing come to France?
The Basque Coast has been a resort area for a long time. The trendsetter for holidays in Biarritz was Napoleon III, and his empress especially liked these places. The Russian aristocracy also appreciated the mild climate, not as dry as on the Cote d'Azur.
In 1957, American Peter Viertel, the husband of actress Deborah Kerr, became the first to ride the waves of Biaritz. It was then that the real glory of this town began.
Today Biarritz attracts surfers from all over the world. It hosts the international Roxy Pro competition, as well as the Women's Longboard Championship every July.
When to go to Biarritz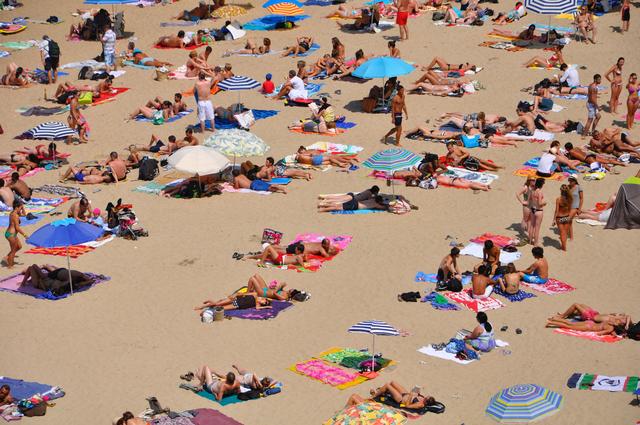 The powerful and warm Gulf Stream enters the Bay of Biscay, creating the local climate. Winters are not frosty, but rather marked by storms. Summer is never dry and it's not too hot, so the local vegetation is lush.
The beach season in Biarritz lasts from June to September, when the air warms up to 25 degrees C (77 degrees F), and the water to 22 degrees C (72 degrees F). May and October can be quite pleasant too. Summer waves are suitable for beginners, and the most serious waves for surfing are in winter and spring.
How to get to Biarritz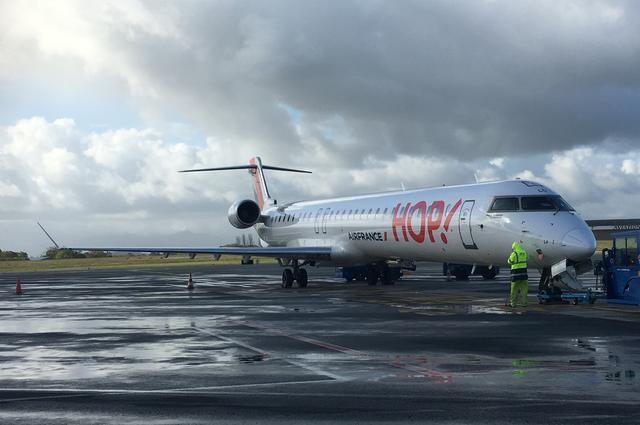 It's fairly easy to get to Biarritz. The city has its own airport, which accepts both local and international flights. There are many more flights available in the summer. See tickets here.
If you can't find a favorable flight, we recommend looking at train tickets. If you buy them in advance, you won't go wrong. In 4-5 hours from Paris, you'll be at the beautiful seaside.
You can also get to Biarritz by bus. It's a long 10-15 hour trip from Paris, but from Bordeaux or Toulouse it is very convenient. See tickets [flixbus:link label:here], and you can buy a ticket for a promotion for just 1 euro!
» See more – How to get to Biarritz
Where to stay in Biarritz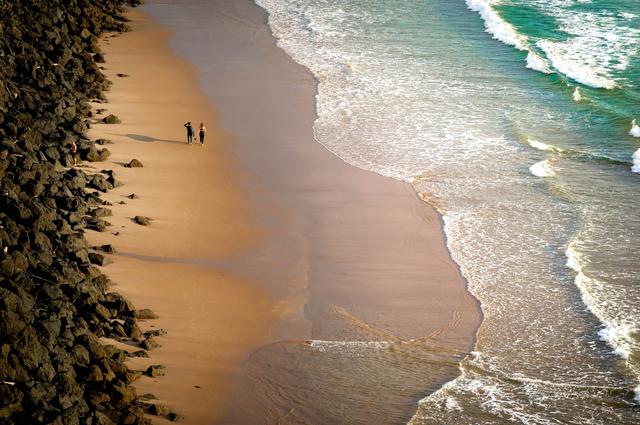 In Biarritz, as in any good resort town, there are a lot of hotels at various price points. And the city is really very small. The hotels farthest from the beach will still just be a 30 minute walk.
If it is important for you to save as much as possible, you can stay in nearby Anglet or Bayonne. But then you'll have to go to the beach by public transport or car.
Where to learn to surf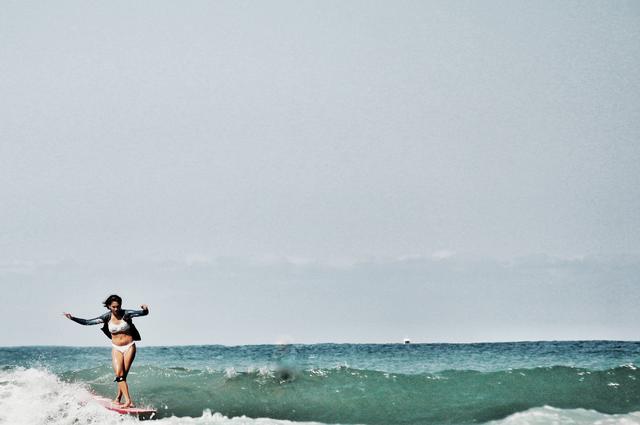 Walking along any beach, you will definitely see signs for surf schools. They are open from April to November, and a lesson will cost from 30 euros for 1.5 hours. It is hardly possible to learn everything in one lesson, but it's enough to fall in love with this sport.
If you already know how to surf, the schools are still worth visiting because they also rent boards and equipment. There are also many shops selling surfing gear from the most respected brands in the city, so shopping has a local flavor.
Biarritz also has a wonderful Aquarium where you can meet the inhabitants of the seas and oceans. And in July 2011, the new Cité de l'Océan center was inaugurated. This is not an ordinary museum, but rather a center for virtual entertainment and surfing training. There you can sink to the bottom in a bathyscaphe, swim among hundreds of sharks, and surf without getting your feet wet, all with the help of virtual reality technologies.
Address: 1 avenue de la Plage
Cost of admission: for children 6-12 years old – 9 euros, 12-17 years old – 11 euros, adults – 13 euros.
Other attractions in Biarritz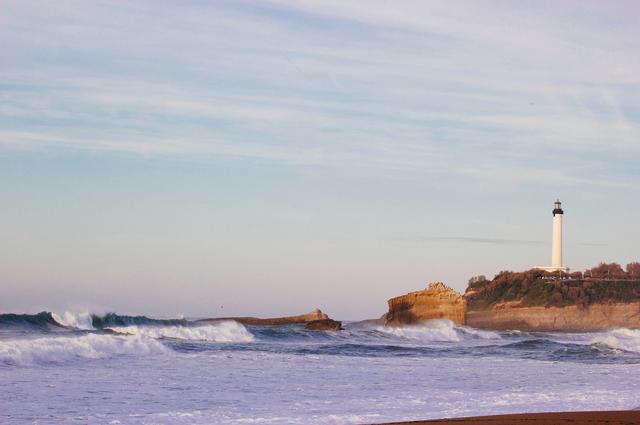 In the Biarritz area, there are two promontories in the sea — you can't miss them. One of them houses an old lighthouse. Be sure to visit it to view all the surroundings from above. This is the highest point in the city.
The second cape ends with The Rock of the Virgin, the famous symbol of Biarritz. A metal bridge from the creator of the Eiffel Tower in Paris leads to the statue on the rock.
Several 19th century mansions are recognized as historical monuments. There are old beautiful churches, museums and an Art Deco casino.
» See more – Top Biarritz landmarks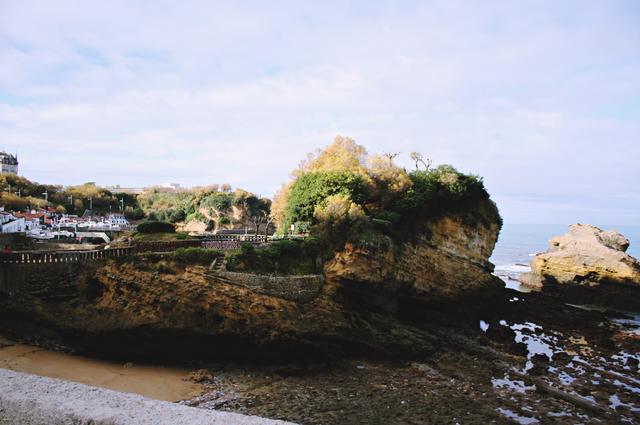 But the main attraction of Biarritz and the entire Basque coast is nature. In addition to surfing, hiking and cycling are popular here. Another local activity is thalassotherapy, sea treatment, for those who go on vacation to relax in full.
What to eat in Biarritz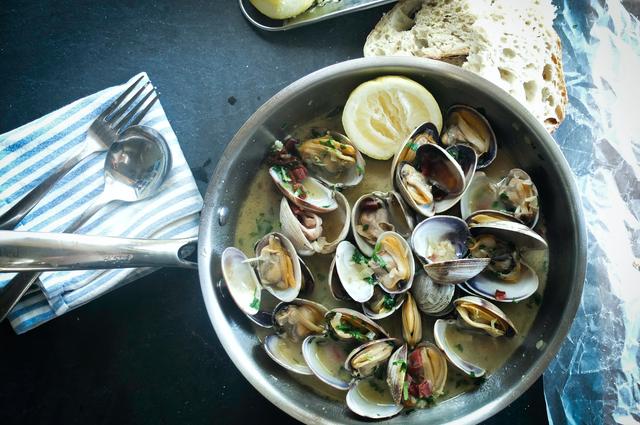 The local cuisine is noticeably different from classic French style, and this is because it combines French, Spanish, and Basque traditions. You should definitely try some of the local specialties. For example, you'll find excellent seafood, including cod, lobster, octopus and oysters, beef steak, local vegetables and truffles.
Basque cuisine is simple, without lots of ingredients in each dish, but there's always a flavorful sauce served. Original local desserts are made from sheep and goat milk.
There is no shortage of restaurants and cafes in Biarritz. Even right on the beach, you can have breakfast and lunch. But we recommend paying attention to these establishments:
Le Clos Basque is a small restaurant in the city center at 12 rue Louis-Barthou. This is where you can taste the real Basque cuisine. A set lunch will cost € 26-33 per person.

Bistro Le Pim'Pi is also five minutes from the Grand Plage (14 avenue de Verdun). Here you will be pleased with good portions and reasonable prices – set lunch is served here for 20 euros, and dinner for 39.

The best restaurant on the beach, Iqori, is located in the Hotel Regina (52 avenue de l'Impératrice). Its terrace offers a magnificent view of the lighthouse. Dinner in a romantic setting will cost about 60 euros per person.
We wish you a pleasant stay in Biarritz!
https://voyage10.com/wp-content/webpc-passthru.php?src=https://voyage10.com/wp-content/uploads/2021/04/jeremy-bishop-_CFv3bntQlQ-unsplash-scaled.jpg&nocache=1
1707
2560
Anna
https://voyage10.com/wp-content/webpc-passthru.php?src=https://voyage10.com/wp-content/uploads/2022/01/voyage10_logo-2-300x95.png&nocache=1
Anna
2020-08-08 11:48:26
2022-12-24 17:21:29
Biarritz: the French surfing capital