Chamonix: 10 ideas for a great vacation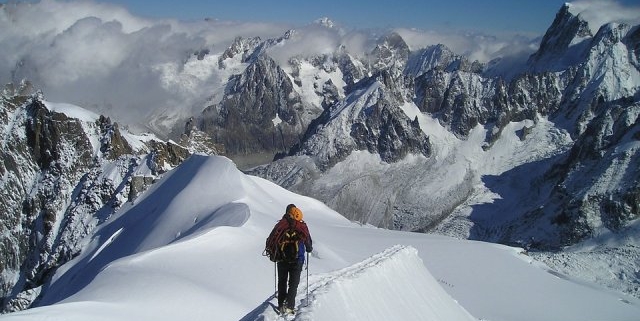 Chamonix is a photogenic alpine village at the foot of the Mont Blanc mountain. It's a major center of ski tourism, where every traveler will find something to enjoy.
During the holidays, Chamonix experiences an influx of guests from all over the world, so book hotels or chalets in advance at this link to make sure you have nice accomodations.
Conquer Mont Blanc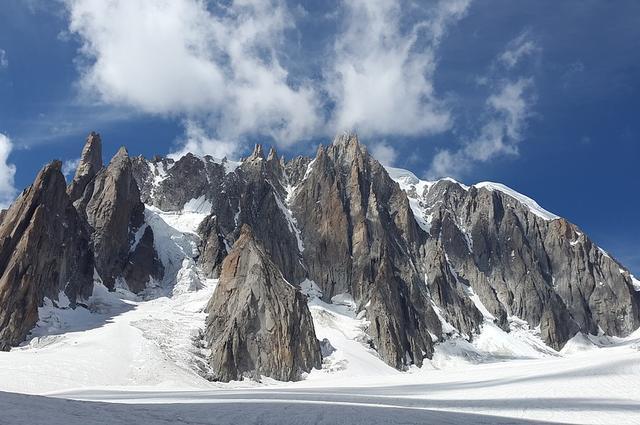 Mount Mont Blanc is a special place for those who are somehow connected with alpinism. This is where winter sport was born. The official Alpinism Festival is celebrated on the day when man first managed to conquer the mountain: August 8.
Today, the route to the top of Mont Blanc is open in winter and summer. You can choose the route to your taste, but be sure of your strength: the mountain, nicknamed the "Roof of Europe," is not easily accessible to everyone. Those who can get to the top will never forget this adventure.
» READ MORE – Winter vacation destinations in France
Take the highest tram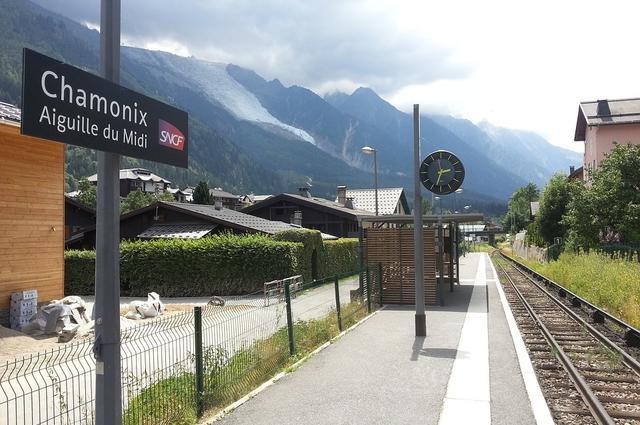 There are a few reasons to be sure to ride this tram. First, it climbs higher than any other. Its final stop is at 2323 meters above sea level.
It's also unique because it is one of the last in the world capable of climbing a unique cogged railway. It has a third, serrated rail between its two normal rails. The tram clings to the track with an extra cogwheel.
Finally, no other tram car in the world can offer such a stunning view of the peaks of mountains and vast valleys stretched between them.There are currently three trams running on this railway, painted blue, green and red. Each has been running here for over 60 years. Despite their age, they run well and they're well-maintained. And they have names. The first owner named them after his daughters – Jeanne, Maria and Anna.
The price of a ticket is 33 euros.
Step into the void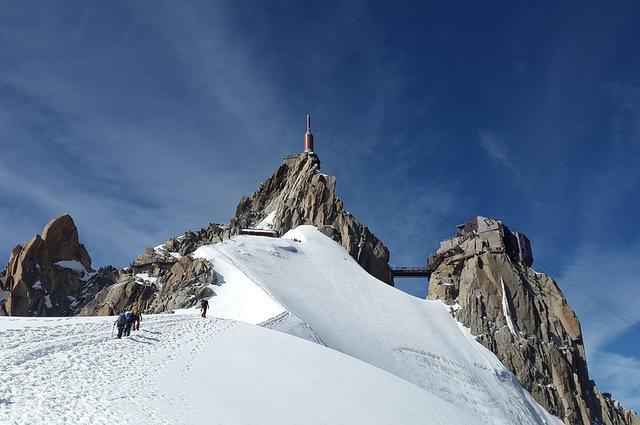 You're brave, aren't you? Test your nervous system by stepping into the void. This attraction was built in 2013 and it's summoned many courageous souls. If you can manage it, the experience is one you'll never forget.
To do it, you have to reach the top of Aiguille-du-Midi. You can do it by cable car, the carriages of which depart from Chamonix every 15-20 minutes.
You'll find yourself facing an all-glass cabin hanging over a cliff. Don a pair of soft slippers so as not to scratch the fully transparent floor, and then you're ready to take a step and feel like a bird climbing high up into the mountains and soaring among the clouds.
Enter the Ice Sea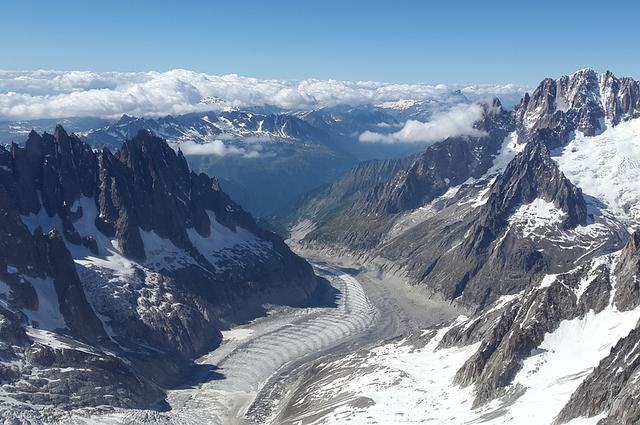 A huge alpine glacier christened By the Ice Sea (Mer de Glace) is slowly descending the slope of Mont Blanc, stretching for 7 km in length. This huge icy mass is moving at a rate of about 1 cm a year.
You can see the area with a cable car ride, but you don't want to miss out on the opportunity to visit the icy grotto! Regular work is carried out inside it, because the movement of the glacier means there is always a threat of destruction. Inside the grotto is decorated with sculptures, which are recarved by craftspeople every year.
Get into sports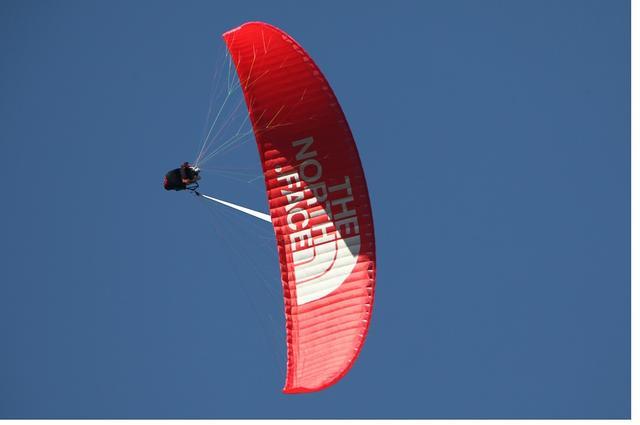 Of course, Chamonix is first and foremost a ski resort. There are several schools, and everyone can go skiing or snowboarding after some training. There are also classes for the youngest peak conquerors.
There are opportunities for other sports as well, though. Every year thousands of aero gliders, cyclists, fans of hiking, runners come here. Marathons and competitions are held here. For extreme sports lovers there are organized flights over Chamonix in tandem with a professional paraglider. To find out more and to reserve your place you can follow this link.
There's lots available to do year-round: mountain biking, trekking, climbing and much more. People who prefer to relax with less adrenaline can ride horses, try dog sledding, or walk on one of the many hiking trails. There are even trails designed for children.
» READ MORE – Where to ski in the Alps: 10 best resorts
Try the local cuisine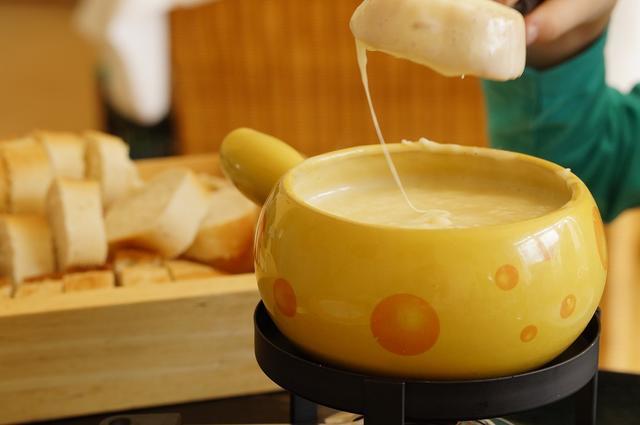 As in all of France, Chamonix loves to eat. Cheeses are especially respected in Savoy cuisine — at a time when it was not so easy to transport and preserve food, they were a real salvation for the mountaineers. Many delicious cheeses are now sold in numerous shops.
Moreover, every café and restaurant in the village offers cheese-based dishes. The most famous are fondue, raclette and tartiflette. The first one is melted cheese in which you dip slices of bread or meat. The second one also involves melting a special variety of cheese with a special raclette grill. The third one is cooked in the oven, where potatoes and onions are baked together with the cheese.
Take a walk on the dam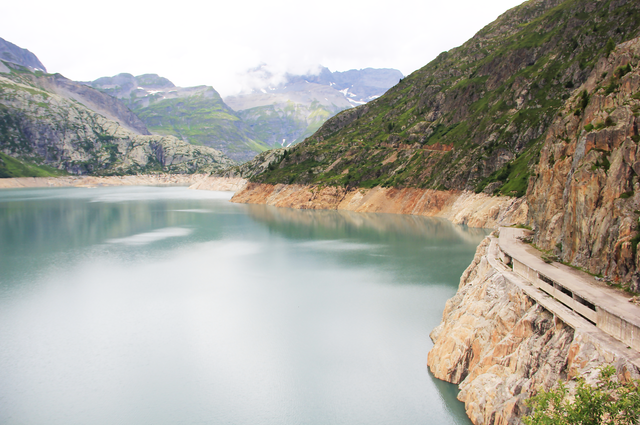 From Chamonix Train Station, you can reach the Emosson Reservoir, Switzerland's 2nd largest reservoir, which is open to tourists from May to October. It's a breathtaking spectacle. It is unbelievable that this amount of water can be held in a man-made structure.
Learn the history of mountaineering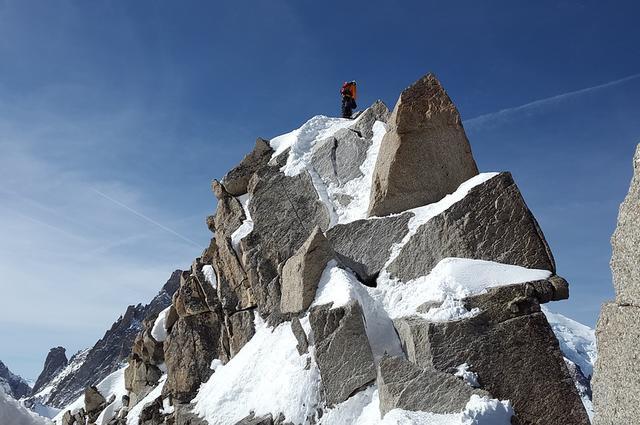 The museums located directly in Chamonix are very educational. First of all, you should visit the Musée Alpin. In its collection are things from early mountaineers: equipment, clothes, maps, as well as rare old photographs and lithographs.
The Museum of Crystals has a collection of the most interesting and unusual stones found in the valley at different times. Illuminated with special light, they look really impressive and give an idea of how beautiful and bizarre the rocks are.
In fact, Chamonix has a lot of history. Even just walking through the streets you can see some of it, with the frescoes on the houses depicting the first climbers. They look just like they're alive. A sculpture dedicated to the first conquerors of Mont Blanc has long been a symbol of the resort. Two brave climbers look at the snow-capped peak as if they're discussing a plan for how they will conquer it.
Ride on a mountain lake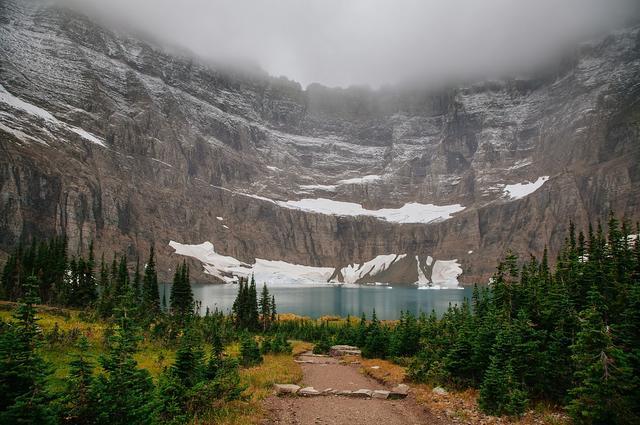 While winter often holds the greatest appeal, those who see this lake in summer will see all its beauty: its clear waters reflect both the sky and the snowy peaks of the Alpine mountains. A place for great photos! Bathing is only recommended for true thrill-seekers— even in the middle of July the water here is really cold.
Celebrate the holidays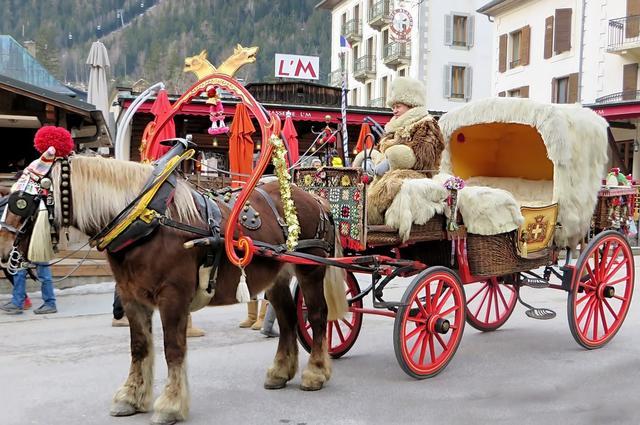 The festivals in Chamonix are beloved. Everyone is involved in preparations, arranging a variety of events and decorating the already elegant streets. The village may be at its most impressive during the Christmas holidays, when every chalet is illuminated, bazaars are held in the squares, and everyone is drinking mulled wine and waiting for St. Nicolas.
Another holiday that deserves attention is Guide Day. It's a celebration of mountain guides, who are well-respected and play a big role in the region. They are fearless, skilled and professional. They have their own traditions and legends. On their holiday, they put on uniforms, go out into the streets and share their stories and knowledge with and everyone.
Whatever time of year you go to Chamonix, there are plenty of fun and memorable moments waiting for you.
Have a good time!
https://voyage10.com/wp-content/webpc-passthru.php?src=https://voyage10.com/wp-content/uploads/2020/09/grandes-choir-asses-954_960_720.jpg&nocache=1
425
640
Anna
https://voyage10.com/wp-content/webpc-passthru.php?src=https://voyage10.com/wp-content/uploads/2022/01/voyage10_logo-2-300x95.png&nocache=1
Anna
2020-09-05 15:21:25
2023-01-09 15:43:22
Chamonix: 10 ideas for a great vacation