How to save money in Strasbourg: Travel passes and the City Pass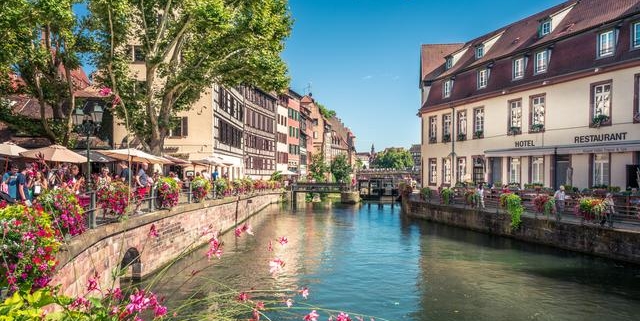 The pearl of eastern France is Alsace, and its capital is the beautiful and ancient Strasbourg. The architecture of the city is a unique mixture of French and German styles. Lots of Gothic details, channels, ancient houses and narrow streets create that sense of being in a fairy tale. Maybe that's why the European Parliament sits here?
How much does public transport cost in Strasbourg?
The reality is that in Strasbourg you don't really need to use transport a lot. Most things you'll want to do are located in the compact historical center, and you can choose a hotel nearby.
On the other hand, one of the attractions of medieval Strasbourg is its futuristic trams. The cars resemble spaceships with huge windows. Most trams consist of seven sections that you can walk through.
» See more – A Day Trip to Strasbourg from Paris
Travel passes in Strasbourg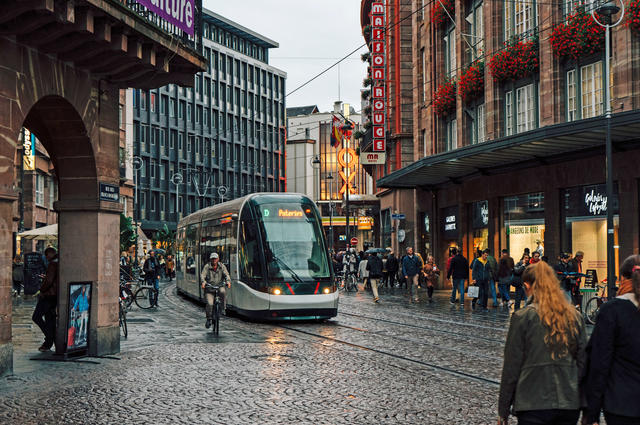 A transport ticket costs between 1.7 and 2 Euros in Strasbourg. It's quite expensive given the modest size of the city.
The transport system in Strasbourg has a lot of different passes. Here we'll just mention those that can be useful for tourists.
You can buy passes at all vending machines and ticket offices. You can't top up the card you already have at the vending machines, so keep that in mind.
| | | |
| --- | --- | --- |
| Solo (24-hour ticket for one person) | bus, tram, TER trains inside Strasbourg | €4.6 |
| Trio (24hour ticket for 2-3 people) | bus, tram | €6.9 (can be refilled for €6.8) |
| Weekend pass for 2-5 people | bus, tram, TER trains inside Strasbourg | €7.2 |
| Airport ticket (1.5 hours) | bus, tram, TER | €4.5 |
| Europass mini (24 hours for 1 adult and 2 children under 12 years) | bus, tram, TER (Strasbourg and Cologne) | €6.8 |
| Europass mini (24 hours for 2 adults and 2 children under 12 years) | bus, tram, TER (Strasbourg and Cologne) | €11.2 |
Don't forget to punch your ticket in the machines at the stop before boarding the transport!
» See more – The best dining in Strasbourg
Save with City Pass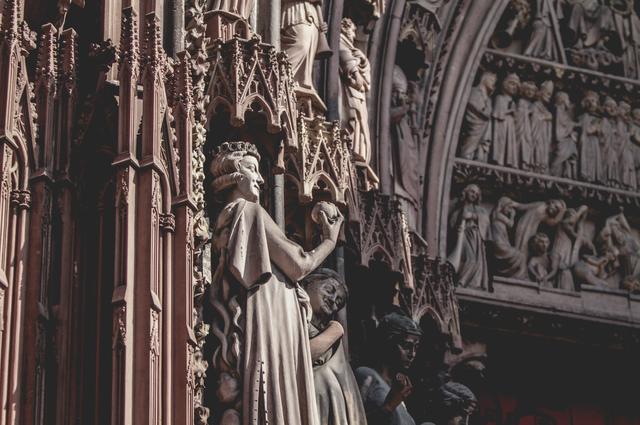 If you plan to spend at least 3 days in Strasbourg, it makes sense to think about buying a Strasbourg City Pass. But keep in mind that it's not for travel.
We are used to the Paris passes, which include unlimited travel on all public transport, but the Strasbourg City Pass does not include travel. What it does is give many discounts on sightseeing. You can get a card in advance at this link.
When you buy a Strasbourg City Pass card, you will receive the following benefits:
An excursion by boat through the channels of Strasbourg. The tour lasts one and a half hours and is held all year round. In the boat you'll be comfortable in any weather: the transparent roof opens and closes, and you can turn on the heating or air conditioning. In one trip you'll be able to see most of the sights and from there you can decide which ones you want to visit. The audio guide is available in 12 languages and the children's version is available in 4 languages.
A free visit to one of the museums of your choice. The list is impressive, including the Fine Arts Museum, Zoological Museum, Alsace Museum, Mineralogy Museum, and Modern Art Museum, among others.
A visit to a masterpiece of the Renaissance, the astronomical clock in the Strasbourg Cathedral. It is a joint work of sculptors, artists and watchmakers from Switzerland. The date of creation of the clock mechanism is 1842. Every day on the half-hour during the afternoon, the show of moving figures starts.
In addition, you will have a 50% discount on these events:
a visit to a second museum of your choice;

a visit to the Le Vaisseau Science and Game Centre;

a guided walking tour;

an audio guide to the Old Town;

a mini-train excursion (from April to October);

a visit to the Cathedral's observation deck.
Is Strasbourg City Pass beneficial?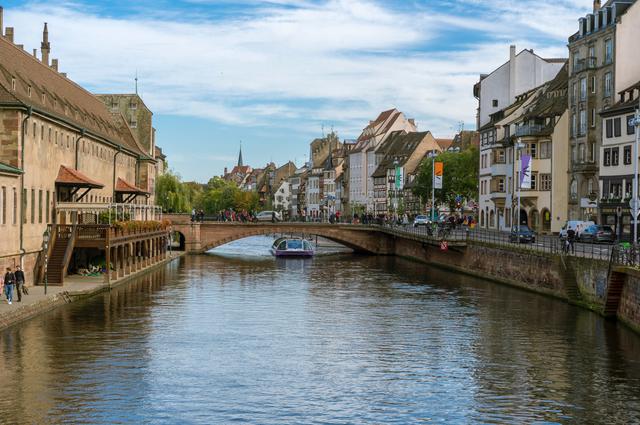 Let's calculate in concrete numbers whether it makes sense to buy a three-day Strasbourg City Pass.
The card price is 22 €.
A trip on a river tram costs €12.5. Many tourists mention long lines to the ticket office, and you may even not arrive in time. Holders of the Strasbourg City Pass don't have to wait in that line.
The cost of museum visits vary, but are on average 6-8 €, with perhaps an additional €3 for an astronomical clock. You can see that already the ticket price is almost paid off.
Next we'll save a lot of money:
Ascent to the Cathedral's observation deck costs €8 normally, and it's €4 for Strasbourg City Pass holders. A ticket to the Science Center will also cost €4 for a passholder.

You can also visit the museums Les secrets du Chocolat and Château Vodou at a discounted price.

You'll also get 20% discount at many shopping destinations.
It is safe to say that if your agenda aligns with even just a few of the things discounted with the City Pass, it's worth the money. Register your card online here and save with pleasure.
Enjoy your visit to Strasbourg!
https://voyage10.com/wp-content/webpc-passthru.php?src=https://voyage10.com/wp-content/uploads/2020/09/hugues-de-buyer-mimeure-lW-sLT_9BpM-unsplash.jpg&nocache=1
425
640
Anna
https://voyage10.com/wp-content/webpc-passthru.php?src=https://voyage10.com/wp-content/uploads/2022/01/voyage10_logo-2-300x95.png&nocache=1
Anna
2020-09-05 12:39:01
2022-12-25 07:36:17
How to save money in Strasbourg: Travel passes and the City Pass