Elba: how to get to the beaches and tourist sights

Elba has been famous as a great vacation spot for a long time. Don't miss this small gem in the Mediterranean. Today we'll tell you how to get to Elba, what to do there, what to see and where to stay.
Elba for tourists
The most famous resident of the island, Napoleon Bonaparte, saw military warehouses and barracks, salt works and mines, crowds of fishermen and peasants and the city elite in old-fashioned clothes in 1814. He said he would plant a flower garden relax here. The emperor didn't have time to do much, but thanks to him, this small island near the coast of Italy has almost 2 million tourists every year. They're drawn by the surprising nature, clean beaches and beautiful sights, not by the history.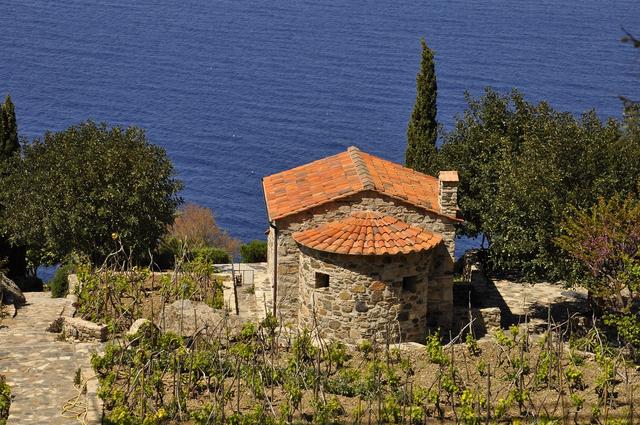 The busy season starts in May and peaks in August. During this period, it's hard to find an available room in hotels, so take care of your lodging in advance. You can find all the hotels on the island on this link. By the beginning of November, there are fewer tourists, and you'll enjoy the warmth, rare rains, and lack of crowds. You can get to Elba from the porto di Piombino Marittima on a ferry from Moby Lines, Blue Navy and Corsica Sardina Ferries. You can take them from Piombino to the following cities:
Portoferraio (70 minutes): It's the largest city on Elba and you can go on a good walking tour. Find out more here.
Rio Marina (45 minutes).
Cavo (35 minutes).
The easiest way to get to Piombino is on a train from the central station in Pisa or Florence.
You can also take a plane to the island from Milan, Florence, or Pisa to Marina di Campo airport. For a comfortable trip around the island, you can rent a car at the airport using this site.
Elba's beaches
Merchants called Elba the sparkling island, and it's easy to see why. The sandy beaches are blindingly bright in the sun and told sailors they would soon see Aethalia. Today, it's a preserved area which protects the flawlessly clean water, multi-colored banks and aromatic pine groves.
The beaches are worth mentioning separately since there are almost 150 of them. They're soft and sandy, snow-white, or rocky and grey from iron ore. They're all unique.
It's absolutely worth visiting the tiny secluded Crocetta creek, the black beach Topinetti and Biodola with its silky sand. Elba's ocean banks are its treasure.
Elba's tourist sights
The Villa San Martino where Napoleon lived is one of the most visited places on the island. It is now a museum where you can see old weapons, furniture and even some of his personal belongings.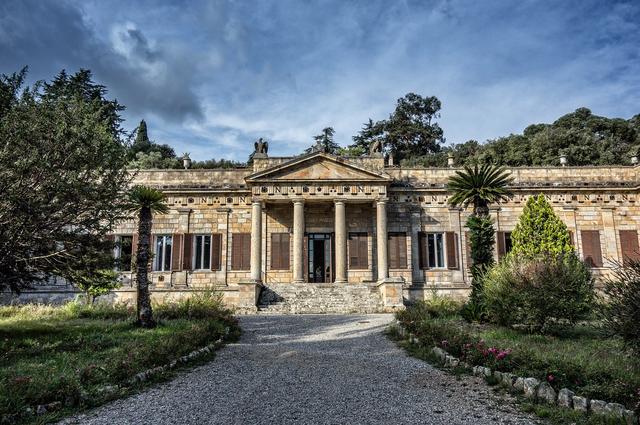 Go to the Museum Italo Bolano, which blends the works of Italo Bolano into the landscape. You'll see an entire collection of paintings inside, and several of them are from the Middle Ages. If you like art, then you'll like the artist master classes.
Look at the Mulinin Palace, which was Napoleon's residence in Portoferraio, the island's capital. The early 19th century decorations are all authentic, starting at the sheets and ending at the vases. The home has a garden in the back with a view of the sea. It was a favorite place of Napoleon's during his exile.
Walking around the Ottone botanical gardens isn't tiring, and you've never seen such a place. It's not the types of plants that make it special, but the layout. There are miniature lakes, rows of rockwork and strict rows of palm trees.
What else can you do on Elba? Go to San Giovanni for health and beauty. The local mud and seaweed heals diseases like psoriasis and arthritis. Algotherapy has curative and cosmetic effects. Wraps and masks will make your skin more resiliant and radiant.
Elba's cuisine
The local cuisine is hard to call traditional for Italy. It has spicy, hot, Eastern overtones. The fig flatbread imbollita, sportella with anise and sweet ceremito bread are typical for the island. Another unique creation is the cake-bread Schiaccia briaca. The dessert combines traditions of the East, seen in pine nuts and raisins, with the uninhibited nature of 18th-century Elba in the Aleatico wine and Alcermes liqueur.
It's not possible to go to Elba and not try the fish or seafood. There are the famous thick Tuscan vegetable and fish soups here, among them especially good ribollita with Tuscan bread, white beans, and black and Savoyard cabbage. At some point, it was food for the poor, but it's now one of Tuscany's most famous dishes. There are more original recipes like cacciucco, which should have at least 5 types of fish. In the spring when lobsters are caught, chefs use them frequently.
» See more – 10 Tuscan dishes worth trying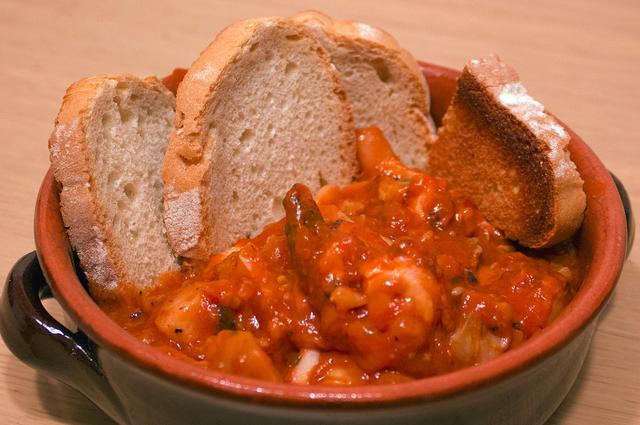 Elba's wine is worth special attention since every dish is paird with a different type of wine. Aleatico grapes grow on the island which give the drink a deep ruby color, sweetness and high alcohol content. If you're interested in Italian wine, we recommend going to see Tuscan vineyards that are nearby.
» See more – The 10 best wineries in Tuscany
Elba has good coffee as well, if you don't like alcoholic beverages.
Where to stay on the island
Elba is considered a luxurious vacation spot in Italy. But it's full of tourists during the busy season and not everyone is a millionaire. The island has a variety of places to stay, like apartments, guest houses, villas and hotels. Here are several options that get good reviews: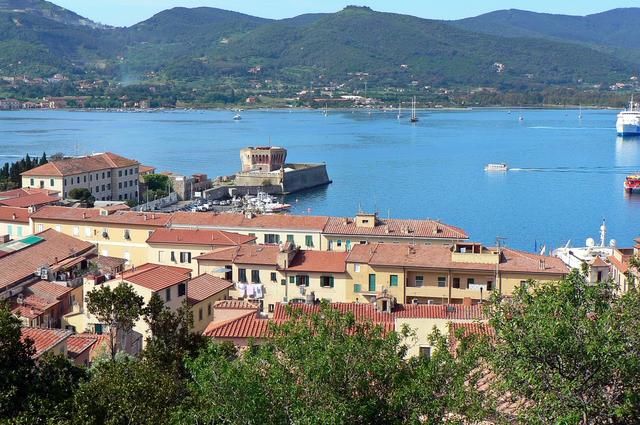 Hotel Villa Ottone is a hotel for a family vacation. The quiet of the old park where the hotel is located is broken only by the sound of the sea. There are children's rooms, a pool, a private beach, a panoramic restaurant and live music in the evenings. It's a very peaceful vacation spot.
Porto Sole Rooms B&B is a hotel in the historical center of Portoferraio. The rooms have a view of the harbor, boats, yachts, multi-colored homes and it's easy to go down to the water.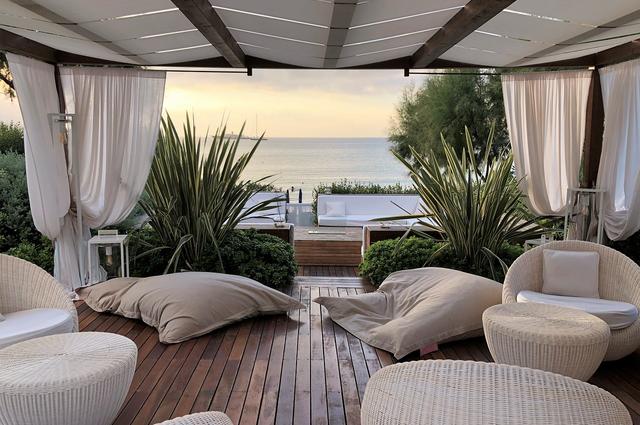 Camping is popular on the island. Being as close as possible to nature is the best part of camping.
You can arrive on a ferry from Piombino and see the island for a couple days. But isn't it better to stay and enjoy everything the island has to offer? You can appreciate the many beaches, each with something unique to offer, complete a hike through the heathy barrens, green valleys and vineyards. Or take a trip on the ropeway, look at the coastal fishing villages, try the local wines, ride on a yacht or go windsurfing. This island will surprise you over and over, day after day.
Enjoy your trip!
https://voyage10.com/wp-content/webpc-passthru.php?src=https://voyage10.com/wp-content/uploads/2020/05/Isola_dElba_01-scaled.jpg&nocache=1
1714
2560
Alina
https://voyage10.com/wp-content/webpc-passthru.php?src=https://voyage10.com/wp-content/uploads/2022/01/voyage10_logo-2-300x95.png&nocache=1
Alina
2020-05-28 19:39:16
2022-12-25 08:19:24
Elba: how to get to the beaches and tourist sights