Shopping in Rome: trade streets and outlets

Anna Vi / Unsplash
Rome is a famous fashion city. You'll find many large malls and streets with original branded shops here. The shopping opportunities in Rome attract tourists year after year, since no one wants to pass up the chance to take home some high-quality Italian-made clothing or accessories. We've made a short guide to make it easier for you to find your way in the sea of Roman shopping.
Shopping streets in Rome
You can find streets with a large concentration of trendy stores almost everywhere in Rome. But we'll start at the center. A good place to start shopping is the Spanish Square.
Tourists' three favorite streets are the famous Tridente: via Condotti, via Borgognona, and via Frattina. These are the most expensive streets in Rome. You'll find Bulgari, Armani, Hermes, Tiffany, and Versace stores, and this is just a fraction of the excellent brands that have stores here. Even if you don't want to buy something so expensive, these streets are a great place to window-shop.
If shopping is your passion or if you just want to enjoy the atmosphere of Rome's center, then it's a good idea to stay in a hotel or apartment that's at the heart of Rome! Suites Rome Condotti or Alexander Apartment Condotti (you can look at rooms here) are both good options. We recommend booking a room well in advance, especially if you'll be visiting during the tourist season.
Via Condotti, Rome: book hotel in
Via del Corso (from Piazza Venezia to Piazza del Popolo) is a famous shopping street in Rome. It's 1.5 kilometers of shops with a wide variety of goods for everyone in every price range. You can find true Italian brands here.
» See more – Popular brands and shopping in Italy
Via del Corso, Rome: book hotel in
A large positive is that it's easy to get here on public transport. You can go into the Alberto Sordi Gallery (former Galleria Colonna) where there are both large brands and inexpensive shops. However, it's worth noting that during sales and on the weekends, especially on Sundays, they're full of tourists and locals alike.
Via del Campo Marzio. While walking on these old streets, it's impossible to pass up on the shops on Via del Camp Marzio. TThe street runs parallel to Via del Corso. This region was the heart of the city back during the times of Emperor Augustus. Now it's famous for its elegance and fairly expensive stores. It's also worth looking around here if you love antiques.
In addition to the shops here, you can also enjoy the amazing views of the luxurious palaces like Palazzo Borghese and Palazzo Farnese. You can take a break from shopping on the Sant-Eustachio square.
Via del Pellegrino. You can buy the best jewelry in Rome here. This shopping street was originally called via Degli Orafi, the street of jewelers, due to the large number of jewelry stores on the street. The current name is connected with the neighboring Osteria del Pellegrino, where religious people visiting St. Peter's Basilica stay.
Unfortunately, almost all of the old shops in this area have been replaced with more modern ones. But you can still find handmade goods here, as well as clothes from several famous Roman designers.
Via del Boschetto is the main street in the surprising Monti region which is considered the trendiest part of the city. This is the place where young people shop in Rome. You'll find trendy alternative clothing and accessories stores here. The prices are quite high, but you can find very interesting things. We recommend walking around the vintage and designer clothing shops that are in the region.
Via Coladi Rienzo is another important shopping street in Rome near the Vatican. You can find inexpensive clothing stores here as well as plenty of boutiques. You can find clothes, accessories and household goods here.
Via del Governo Vecchio is a shopping street next to the Navona Square. If you like vintage goods, this is the place for you. There are elegant vintage shops where you can buy clothes from the 60s and 70s. One positive of this street is it's still relatively unknown to tourists.
Via le Guglielmo Marconi is a long avenue with shops near the Trastevere station. It's one of the main streets in Portuense. If you want to buy goods by famous designers and avoid the chaos of the old city, you should go here.
The majority of the stores are between the piazza della Radio and the Marconi bridge. You'll find bookstores, household stores and athletic clothing stores, as well as stores with clothes for young people.
Via Appia Nuova is the heart of the San Giovanni region and is rich with shops for all ages and price ranges. If you're going here on a weekday morning, you can see the surprising street market on Sannio street where, according to the reviews, you can buy absolutely anything.
Via Tuscolana is a place for those who're looking for inexpensive shopping in Rome. It's likely that this is the cheapest shopping street in Rome. If you want to save money without missing out on style, this is a necessary destination, and it's easy to get to: just take the metro line A. There are hundreds of trendy shops here with low prices and a large mall called Cinecitta 2.
Porta Portese is the most popular market in Rome. Almost all of Roman street shopping is concentrated here. If you need something, look for it at Porta Portese. A flea market in Rome is a place where you can find almost anything, including excellent souvenirs. It's the most famous Sunday market in Rome and it opens at 8 and closes around 2.
» See more – What should I bring home from Rome?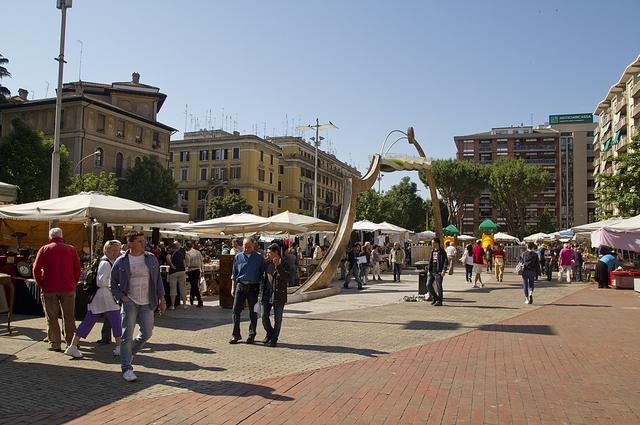 The best way to get to the king of Rome's markets is the metro. The nearest stop is Marconi (line B) and then you need to get on bus 170. Alternatively, you can take trolley 3, which stops right in Porta Portese.
A review of Rome's best outlets
Many shopping lovers in Rome are interested in outlets. Outlets are complexes of many boutiques and stores in one spot. Their big feature is having a collection of branded goods with large discounts. As a rule, they're items from previous collections. Roman outlets have a huge variety of clothes, accessories and shoes whose prices are 30-70% lower than in normal stores. And during the seasonal Roman sales, the prices are even lower.
Roman outlet stores are far from the city center. The best way to get to them is on a transfer taxi that you can order here in advance. But you can also take public transport.
Castel Romano is an outlet that's more like a mall. Its huge territory has more than 100 boutiques for famous brands. It also has a playground for kids, a bank and a large number of bars and cafes too.
It's open from 10 until 8 on weekdays, and on weekends until 9.
The transfer connecting the city and the outlet mall runs every day. A ride in both directions costs 15 Euros and children under 10 ride for free. The shuttle bus leaves from Termini (stop at via Marsala 58), Tiburtina (ItaloTotem) and Ostiense (Piazza le dei Partigiani).
Valmontone is no less famous or less visited. The only downside is how far it is. Valmontone is about 40 km from Rome in the Napoli direction.
An upside is that the Valmonte outlet is larger than Castel Romano and looks like a small city. It has parking available, many shops with various brands, restaurants, and on the other side of the street, the Magic Land amusement park.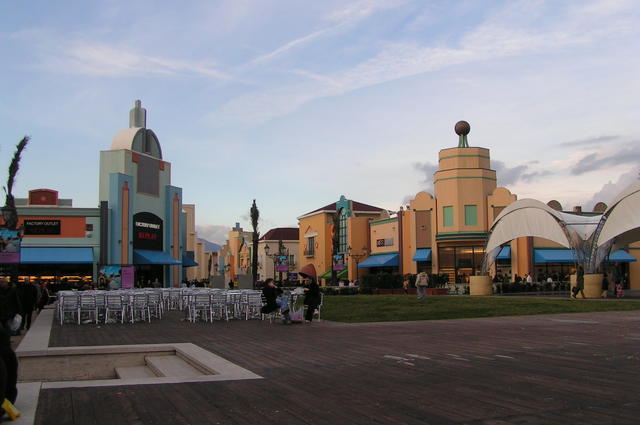 In the summer it's open every day from 10 to 9, and in the winter from Thursday to Sunday, 10 to 7.
You can get there on a shuttle bus from the Termini station (stop at via Marsala 71) at 9:45 and 12:00. The shuttle leaves the outlet at 3 and 6:30. A ride costs 12 Euros. For your convenience, you can get a special tourist card that lets you use public transport in Rome for free for 3 days and get a bunch of discounts when visiting exhibits and tourist sites.
Soratte is on the A1 Milan-Napoli highway. When compared to Castel Romano and Valmonte, it's a small mall. It has about 70 shops that offer clothes, shoes, cosmetics and other goods.
It's open every day from 10 to 8 and closes an hour later on the weekends. It's closed during official holidays.
It's at Piazza Felice Abballe 1 Sant'Oreste.
An excellent end to your day would be a trip on a cruise ship with a wine bar.
Enjoy shopping! 
https://voyage10.com/wp-content/webpc-passthru.php?src=https://voyage10.com/wp-content/uploads/2020/05/anna-vi-qLoOac13gbU-unsplash.jpg&nocache=1
1436
1920
Alina
https://voyage10.com/wp-content/webpc-passthru.php?src=https://voyage10.com/wp-content/uploads/2022/01/voyage10_logo-2-300x95.png&nocache=1
Alina
2020-05-27 19:39:01
2022-12-24 17:08:25
Shopping in Rome: trade streets and outlets