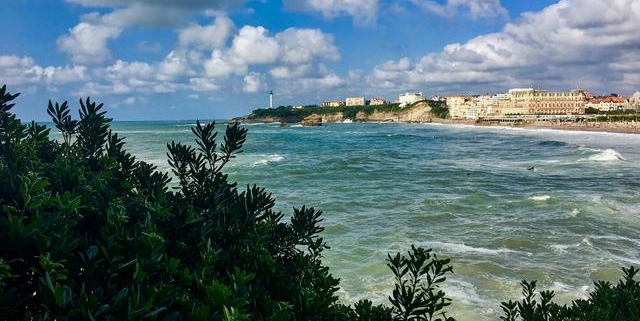 Biarritz is one of the most fashionable resorts on the Atlantic, located almost on the border of Spain and France. It could be called an Atlantic Nice. Tourists are attracted by the pleasant climate and elegant beauty of the city. To be one of these lucky ones, read all the ways to get to the beautiful resort town.
To Biarritz by train
The most reasonable way to get to Biarritz is by train from Paris. This is usually both the most comfortable option and a great reason to admire the capital of France a little.
» See more – route and map
You don't need to arrive in Paris very early. Gare Montparnasse, from which trains leave for Biarritz, is located in the city center and is easily accessible from any of the Parisian airports.
The trip to Biarritz will take 4 to 5 hours, depending on the train class. You can buy a ticket at the station before you leave, but the earlier you plan your trip, the cheaper the ticket will be. Advance travel starts at 21 euros. You can view the train schedule and make a purchase on this convenient website.
Please note that only one piece of baggage per person is included for free. If you have several suitcases, then you need to buy an extra seat. When purchased on the website, it will cost 5 euros, and 20 euros at the train station.
» See more – the French surfing capital
To Biarritz by bus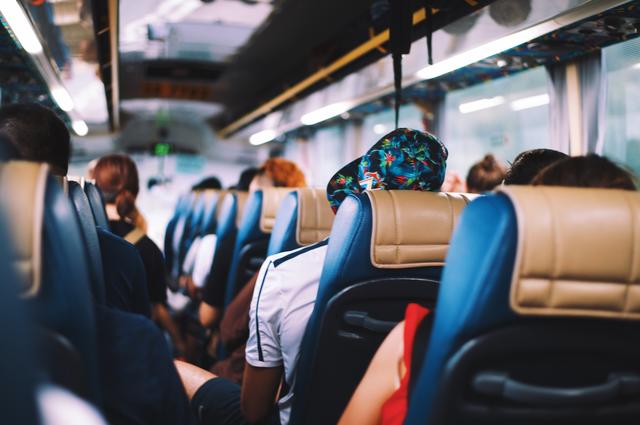 From the capital of France, Biarritz can be reached by intercity bus. This method is generally the cheapest. A ticket without promotions and discounts will cost about 30 euros. If you find a good prompotion, you can get tickets for much less.
The downside of taking a bus is that the trip will take as long as 10 or even 15 hours. While French buses are excellent, with toilets, minibars, multimedia entertainment and Wi-Fi, they are still buses. But if you are ready to travel by bus no matter what, we recommend booking your tickets on [flixbus:link label:this website].
To Biarritz by car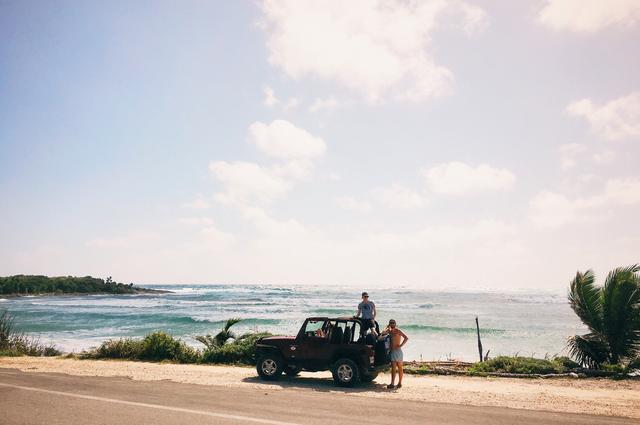 You can also rent a car and enjoy a day driving through the French countryside. The journey from Paris will take approximately 7 hours and 30 minutes. The roads in France are very good, and the landscapes are pleasing to the eye. If you're not in a rush, you can drop in a thousand interesting places.
It should be noted that most of the roads are toll, and of course you'll have to pay for gasoline. However, everyone who dares to drive around France on their own remains in complete delight, and the experience pays for the costs.
It is very easy to get a car rental in France. You can choose the class of the car, calculate the cost and book it using this link. The car will be waiting for you at the airport upon arrival.
» See more – Advice for renting a car in France
To Biarritz by plane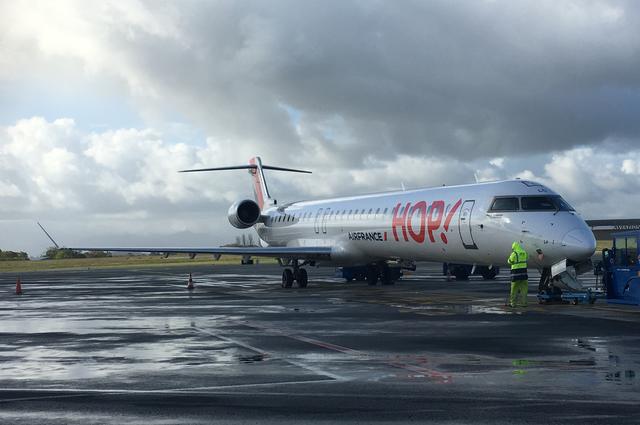 Finally, the most convenient way is to fly to Biarritz by plane with a transfer in Paris. Use this service to find cheap flights. Pay attention to the airports of arrival and departure. It will be more convenient if you do not have to travel to another airport in Paris, because they're pretty far from each other.
The flight duration from Paris to Biarritz is just 1 hour 25 minutes.
The airport
Biarritz Airport is located on the outskirts of the city, but since the town itself is very small, the airport is still only three kilometers from the center. Both international and local flights arrive here, depending on the season.
Airport opening hours: from 03/29/20 to 10/24/20 (specify the exact dates in the year of visit), Monday to Friday from 5:30 to 23:00; on Saturday, 5:30 to 22:00; on Sunday, 5:45 am to 11:00 pm.
How to get from Biarritz airport to the city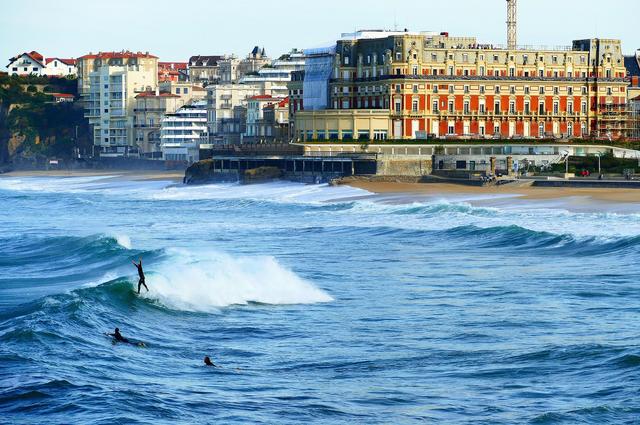 You can get to the city from the airport in three ways:
On foot!
The walk will take approximately 40 minutes. If you want to explore the area and save some money, you can just walk into town, especially if you don't have much luggage.
Bus
The bus from the airport is quite affordable. Route 36 takes you to the city center, and buses 3 and 4 go to the Biarritz train station. For a map of public transport routes, see this link.
A single ticket is also valid when changing to another public transport within an hour after the first use, and a used ticket can be topped up with a discount of 0.20 €.
Ticket prices

| | | |
| --- | --- | --- |
| 1 ticket | 1.20€ | Available from the driver |
| 10 tickets | 8.20€ | Buy from agencies, vending machines and post offices |
| 24-hour pass | 2.20€ | Available from the driver |
| 7 days travel pass | 11.20€ | Buy from agencies, vending machines and post offices |
Taxi
Traveling by bus with a lot of suitcases can be a challenge. To easily get from the airport to your hotel, order a taxi in advance, and an English-speaking driver will meet you with a sign. A trip to the city for a family of 4 will cost approximately 63 euros, including 4 pieces of luggage.
» See more – Top Biarritz landmarks
Getting to Biarritz from other major cities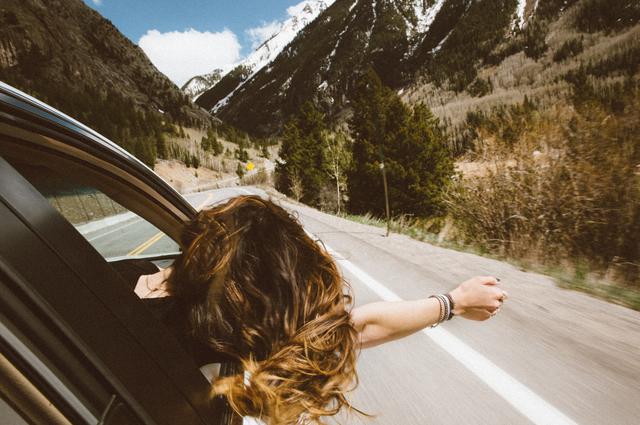 Naturally, you can get to any point in France from Paris fairly easily. But what about the big cities nearest to Biarritz?
By plane
The closest major cities are Bordeaux and Toulouse, but there are no direct flights to Biarritz from these cities. Flights with transfers will cost from 80 € and take at least 3-5 hours. Compare prices on this website.
You can fly straight from Lyon. A plane ticket without luggage will cost 50€ and travel time is 1 hour and 20 minutes. For a lovely winter holiday, watch the Festival of Lights in Lyon and celebrate Christmas in warm Biarritz.
By train
In France, short distances are often best traveled by train. The Bordeaux-Biarritz train takes only 2 hours, and the ticket costs 20€. From Toulouse it takes longer, about 4 hours, but the ticket is not much more expensive: 23-25€. You can buy a [raileurope:link label:ticket in advance here].
By bus
The eternal assistant of the budget traveler, the bus will take you from Bordeaux to Biarritz in 3 hours and €9. If you get the timing right, you can even get a ticket for just €1. The bus journey from Toulouse will take 5 hours, and the ticket will cost 15€. See different options on [flixbus:link label:this site].
By car
Do not forget about car rental. The distance from Bordeaux to Biarritz is 200 km, and the path runs through the Land de Gascony National Park. The road from Toulouse is longer, 300 km, but it is 300 km along the Pyrenees. If you rent a car for your whole vacation, you can travel anywhere you like, even to the border Spanish Bilbao.
Enjoy your trip!
https://voyage10.com/wp-content/webpc-passthru.php?src=https://voyage10.com/wp-content/uploads/2020/09/mati-flo-FoaCkDRNhzk-unsplash-1.jpg&nocache=1
425
640
Anna
https://voyage10.com/wp-content/webpc-passthru.php?src=https://voyage10.com/wp-content/uploads/2022/01/voyage10_logo-2-300x95.png&nocache=1
Anna
2020-09-25 03:29:17
2022-12-25 07:27:49
How to get to Biarritz?