Three Valleys in France: 10 best resorts
Three Valleys (Les 3 Vallées) is the largest area for winter recreation and skiing in Europe. The area includes the regions of Saint-Bon-Tarentaise, Les Belleville and Les Allues, with small resort townsthroughout, from the world-famous Courchevel to the humble and cozy Saint-Martin-de-Belleville.
» See more – How to get from Lyon airport to Grenoble and other resorts
Courchevel
Courchevel is the most famous resort of the Three Valleys, and it has become a symbol of fashionable vacationing for millionaires. Travellers have at their disposal 4 alpine villages: Le Praz, Courchevel 1550, Courchevel 1650 and Courchevel 1850. Tourists ski on slopes of varying difficulty and freeride zones. A special feature of Courchevel is its gentle and wide slopes. They are ideal for people taking their first steps in alpine skiing. A total of 102 pistes with a length of 150 km are available for guests of the resort.
For lovers of extreme sports and thrills, we recommend going to the neighbouring Chamonix to enjoy a bird's eye view of the scenery. Learn more about this and order your own adventure here.
Book a chalet or hotel room for your trip dates using this link.
Courchevel 1550
This Courchevel resort has affordable prices for hotels. A room can be rented for 120 euros and a ski pass for a week will cost 277 euros. The advantage of this relaxing area is a two kilometre highway with substantial gradients for tobogganing. Courchevel 1550 is chosen by tourists who do not want to risk higher altitudes due to increased air rarefaction. Rooms can be booked here.
Courchevel 1650
Courchevel 1650 is another village in the resort. A hotel room will cost you 150 euros (you can choose a comfortable hotel here). It is often chosen for a family vacation, as it's not busy with loud entertainment at night. The resort has been awarded the "Family plus mountains" sign for its rich variety of entertainment for children.
Courchevel 1850
Courchevel 1850 is the most fashionable recreation area in the Three Valleys. It is the centre of nightlife and entertainment, so even at night the resort is noisy and crowded. This is where millionaires prefer to stay in chic chalets. Simple travelers can stay in one of the hotels. Prices for rooms start from 180 euros. You can check out the options for hotels in Courchevel 1850 here.
» See more – Courchevel: 10 Ideas for a Great Vacation
La Tania
The valley of Saint-Bon-Tarentaise is home to another fashionable ski resort: La Tania. It was specially designed for the 1992 Winter Olympics in Albertville.
The village is closed to traffic, making it a great place for a quiet and secluded stay with your family. The blue and green tracks start right by the hotels. For full, challenging pistes, you need to go to the common areas of La Tania and Courchevel.
The advantage of the resort is its accessibility — you don't overpay for a name like in Courchevel. A weekly ski pass costs €277 and hotel accommodation €80.
» See more – Alps in December: a great time to relax
Val Thorens
Val Thorens is a ski village at an altitude of 2300 metres. Its slopes are always covered with snow. The resort is considered to be the most fun in the Three Valleys, thanks to affordable prices that attract young people. Local bars, discos, pubs and night clubs are always full of guests and open until morning. You can find a room in an excellent hotel for 100 Euros per night, and a weekly ski pass costs 250 Euros.
The resort's guests ski on 68 tracks, of which 8 are green, 25 are blue, 27 are red and 8 are black. The ski stations are provided with 29 ski lifts.
Saint-Martin-de-Belleville
Saint-Martin-de-Belleville is a quiet, family-run resort. This romantic Alpine village is reminiscent of a Christmas card: chalets of wood and stone around the square, narrow cobbled streets, an ancient church.
Tourists with children like to stay here to make the family vacation feel like a real holiday. Kids 2-5 years old can be left in kindergarten. Teachers organize walks, sleigh rides and games in the snow. They will also be fed with local traditional pie with nuts and berries. There is a ski school and a mini club for children. Saint-Martin is suitable for beginners and skiing professionals. The slopes here are 160 km long.
A weekly ski pass costs €300, and 3-star accommodation costs €120 per day.
Here you will find hotels and chalets in Saint-Martin with good reviews.
» See more – Christmas in the Alps: 10 best resorts
Les Menuires
Les Menuires is a resort in the Belleville Valley at an altitude of 1800 metres. It shares a skiing area with Saint-Martin, so it is also preferred by tourists taking their first steps in skiing.
It is suitable for families with children of all ages and everyone will find sports activities: sledding and snowmobile riding, mountain skiing, snowboarding, and snowshoeing. There's even a spa for relaxing after all that excitement. Restaurants in the resort offer traditional Savoy cuisine, such as fondue, raclette, tartiflette and other fine French dishes.
You can buy a weekly ski pass in Les Menuires for 239 euros, and a hotel room costs 80 euros per day. Book a cost-effective apartment for your family on this site.
Meribel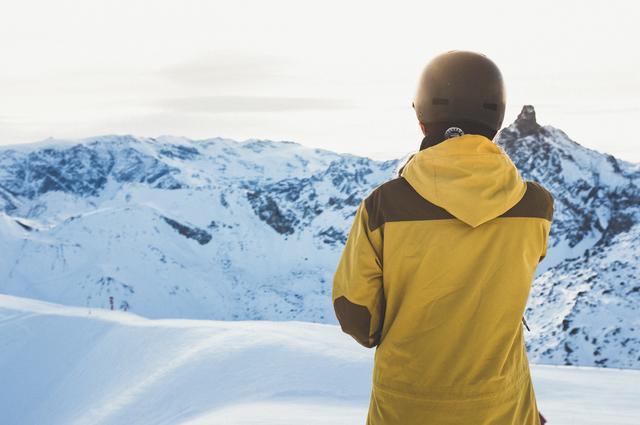 The village of Meribel is located in the middle of the Les 3 Vallées, which is why it is called the "heart of the Three Valleys." It is the largest settlement in the entire ski area. It is divided into two parts: Meribel Centre and Méribel-Mottaret. The central part resembles an authentic Alpine village, while Mottaret has a modern look.
Meribel is a family resort, suitable for inexperienced skiers and lovers of rural atmosphere. There's no bustling nightlife to be found here.
Staying at Meribel will cost 100-120 euros per night. The hotel fund is represented by chalets of middle and luxury class. The price of a ski pass for a week is 250 euros.
Chalets and apartments are best booked 3-4 months before the trip. Check out the offers here.
Brides-les-Bains
Brides-les-Bains is a small village that was built up around a mineral spring. In the 19th century it was a wellness centre with thermae for weight loss and the treatment of all known diseases. In the 20th century, Brides-les-Bains became a full-fledged ski resort, with an emphasis on thermal recovery and spa procedures.
The height of the slopes here is low — just 600m above sea level, so it rarely snows in the village. But the high-speed "Olympia" lift will bring tourists to the center of the Meribel Valley in just 20 minutes.
The resort is considered affordable: a week-long ski pass to the skiing area will cost 249 euros, and hotel accommodation usually cost 80 euros per night.
Hotel rooms for your trip dates can be found here.
Оrelle
The Оrelle skiing zone with its 3 slopes is the smallest in France. The tourist facilities of the town consist of a car park, a bar, a restaurant and a sports shop. Formally, the settlement is not part of the Three Valleys, but thanks to the gondola lift it remains accessible to tourists. The town of Оrelle is a secret passage into a world of skiing happiness. In half an hour the gondola brings resort guests to the height of 2-3 km in the skiing area.
Low prices for services should compensate for the lack of entertainment. There will be no exciting and varied leisure after skiing, but in the only restaurant in the village, prices will pleasantly surprise you compared to what you'd pay for lunch in the Three Valleys.
The Оrelle is sure to please the thrifty travelers. If you want to find a room for 40-50 euros a day, follow this link.
Enjoy rest and recreation with your family in the snowy spaces of the French Alps!
https://voyage10.com/wp-content/webpc-passthru.php?src=https://voyage10.com/wp-content/uploads/2021/04/courchevel-726325_1920.jpg&nocache=1
881
1920
Anna
https://voyage10.com/wp-content/webpc-passthru.php?src=https://voyage10.com/wp-content/uploads/2022/01/voyage10_logo-2-300x95.png&nocache=1
Anna
2020-09-24 10:42:40
2022-12-25 07:30:22
Three Valleys in France: 10 best resorts