The best Christmas markets in Europe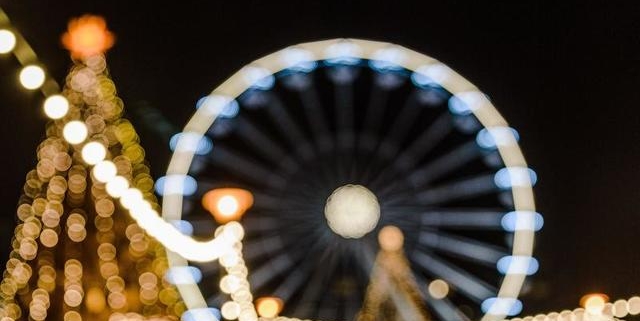 December is a special time in Paris. The Champs Elysees and shopping centers sparkle with festive lights, and Christmas markets beckon with the aroma of roasted chestnuts. At every step you can enjoy hot tea with traditional treats, ice skating and free carousels. Does all this seem too touristy for you? Do you want a real miracle? Not far from Paris you can find more Christmas magic.
Here are eight wonderful winter travel destinations no more than two hours by high-speed train from Paris. You'll find yourself in a fairy tale! Be sure to book tickets and hotel rooms in advance because these are beloved destinations for many travelers.
Christmas Alsace
Capital of Christmas – Strasbourg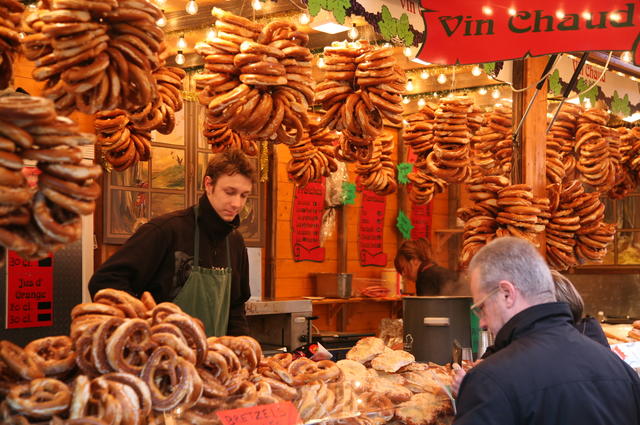 Alsace is famous for its Christmas traditions, not only in France but throughout the world. The famous Strasbourg Christmas market starts in November. Many travelers have rated it as the best in Europe. Santa's helpers themselves seem to be involved in its preparation.
The main events take place at Place Kleber. Enjoy a stately Christmas tree, fabulous facade decorations and a lavish Christmas delicatessen market.
You'll find everything you may associate with the season: foie gras, mulled wine and traditional Christmas biscuits bredele with many shapes and tastes. A total of 300 fairy houses, kilometers of glowing garlands, an ice rink, light shows and concerts. It all comes together to make an unforgettable Christmas holiday.
Want to get to know this beautiful city better? Download our new Strasbourg audio guide. You'll get a ready-made route and an interesting audio tour for the price of a cup of coffee! You'll be able to see all the most important things in just one day.
When: 25.11.22 — 30.12.22
Official website: noel.strasbourg.eu
» See more – 10 ways to celebrate Christmas in Strasbourg
Colmar
If you happen to be in Alsace for Christmas, don't miss the Christmas Village in Colmar. The city is decorated as nicely as Strasbourg. There are 184 festive pavilions in the central squares with gifts and treats for every taste.
Start your walk in the Jeanne D'Arc Square. Here in the tents you'll find gastronomic masterpieces: fresh gingerbread, delicious French cheeses, pastries, cold cuts. In addition, there are traditional dishes and decor items.
Then ascend the Grand Rue and admire the ornate houses and churches that border the Ancienne Douane square. We also advise you to go to the embankment of the fish store to take pictures against the backdrop of half-timbered houses.
In Place 6 Montagnes Noires you will find a children's Christmas market. There are many handmade wooden toys, a playground, a riding school, a carousel, a giant Santa Claus mailbox.
When: 24.11.22 — 29.12.23
Official website: www.noel-colmar.com
» See more – 10 beautiful villages to visit in Alsace
Christmas villages in northern France
Arras
It takes just 50 minutes by TGV-train from Paris to get to Arras. The Christmas market is hiding in a clearing among a fir forest in the heart of the city on the Grand Place.
A magically cozy red carpet is laid out under 130 wooden houses. Vendors and artisans offer traditional Christmas treats, French delicacies, gifts and decor.
The Christmas lighting of monuments in the city center creates a warm and festive atmosphere in the shopping streets. In addition to simply walking around and enjoying the sites, you can ride a Ferris wheel, go on a toboggan slide, skate on the ice skating rink, a yurt, and visit the house of Santa Claus. On Friday nights, an orchestra plays in the square.
You can also visit Arras outside of Christmas. Several local monuments are protected by UNESCO.
When: from December 3 to January 2
Official website: www.noelarras.com
Bethune
To the west of Lille, near Arras, there is a small town called Bethune. On Christmas Eve, one of the most beautiful Christmas villages in France grows at the local Grand Place.
In the shopping pavilions, everything is as usual: goods from artisans and the best holiday delicacies. But it's actually like a branch of Disneyland with cartoon characters are walking around the square: Pluto and Dingo (Goofy), Aladdin and Jafar, Mickey and Minnie, Donald and Daisy.
You can have fun on carousels, a skating rink, a Ferris wheel, and a small train. You can also attend master classes and other entertainment events.
When: from the last Saturday in November until the end of the year
Official website: www.bethune.fr
Christmas villages in eastern France
Dijon
Dijon is a city with bell towers, and it's the world capital of mustard. From Dijon train station to Darcy Square and the town hall, all the building facades are covered with sparkling decorations for the holidays. Historical monuments shine with a thousand colors and create a magical mood.
The Dijon Christmas Market features 60 trade houses, carousels, a fun train for children and an ice rink. In addition to the festive village, you can visit the Palace of the Dukes of Burgundy, the Gothic Cathedral of St. Venigne, the Church of Notre Dame, the Archaeological Museum, the Museum of the Burgundy City, the Museum of Dijon Culture.
When: dates have not yet been announced
The program of events will be published on the city website.
Lyon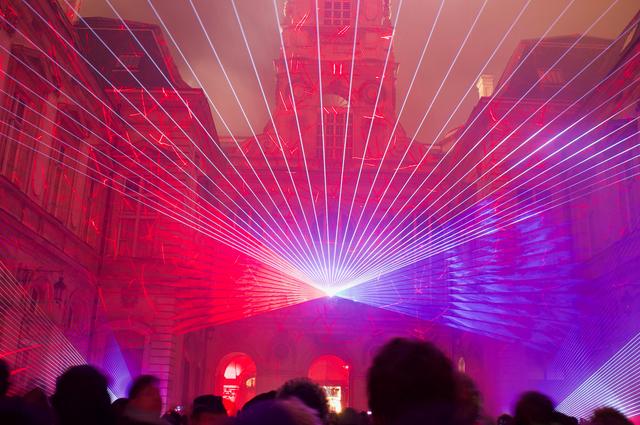 If not for Strasbourg, Lyon would probably win the title of the best Christmas market in France. From 5 to 8 December, the famous Festival of Light is held here each night, and the streets are as bright as day.
There will be 140 wooden houses in the Christmas village this year. Spoil yourself with the finest regional produce: flower jams, waffles, tartiflets, and iced chestnuts.
No one will be left without gifts either. Here you can buy textiles, jewelry, fashion accessories and much more. The festive mood will be complemented by jazz music, performances, face painting and other surprises!
When: dates have not yet been announced
Official website: www.marche-noel-lyon.fr
Christmas Village in Amiens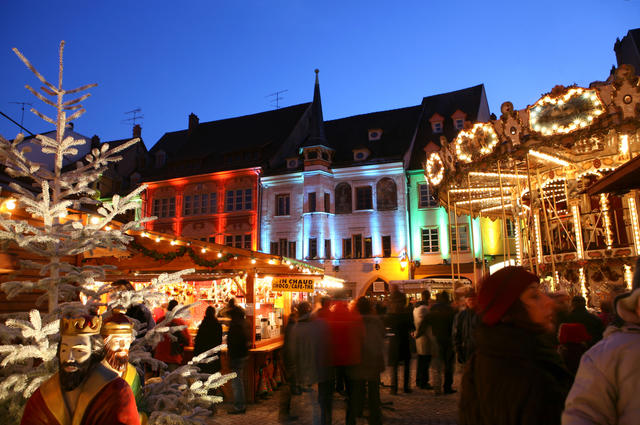 The Amiens Christmas Market features an enchanting illumination, a parade of magic kings, angels and fantastic characters, Santa Claus's house and a goblin workshop, as well as ice skating rinks, a Ferris wheel and, of course, 130 festive wooden trade houses!
What is special about this part of France? Good cider, Picardy beer, poultry, terrines, shortbread. Everyone will want to try these delectable treats!
Walk along Amiens's largest pedestrian street and see the sights of the city. Amiens Cathedral is twice the size of the famous Notre Dame in Paris. The Amiens bell tower offers a wonderful view of the city. Visit the Jules Verne House Museum, where the famous writer lived for 20 years at the end of the 19th century. There is a lot to do here!
When: 25.11.22 — 31.12.22
Official website: www.marchedenoel.fr
Christmas markets in Normandy
Rouen
The Christmas village is called Frosty Rouen and the decor exemplifies the name with its beautiful frost-like appearance. White wooden houses are decorated with garlands, and inside you can taste the famous Chaud de Noël wine and gingerbread.
What entertainment awaits you? A large ice rink, dizzying Ferris wheel, children's shows and entertainment, concerts and live music. And that's not all! The program of festive events can be viewed at the website.
Don't forget about Rouen himself. Rouen Notre Dame, the churches of Saint Maclou and Saint Ouen, the Jeanne d'Arc Tower, the Palais de Justice and the Great Clock are all not to be missed.
When: 23.11.22 — 25.12.22
Website: www.marchedenoelrouen.com
Etretat
You won't find the beautiful landscapes here at this small town on the coast anywhere else. Claude Monet adored them! If you're in the mood for some fresh Atlantic air overlooking the cliffs of Etretat, Christmas time is a great time to visit.
Winter fairy tales for children, Santa Claus, delicious delicacies, a lottery and, of course, various gifts and souvenirs are waiting for you!
When: dates have not yet been announced
You can clarify on the website of the tourist office of Normandy.
Christmas markets and festive lighting in London
London has a lot to offer during the Christmas season, so you might like to head to the capital of Great Britain while you're in Europe. A shopping weekend in London is a great addition to Christmas and New Year in Paris. Uncover the secrets of the Queen of England, wander in the Santa Claus cave, ride a carousel or enjoy an ice rink. Big Ben, Hyde Park, Greenwich, Oxford Street, Harrods… there are so many interesting things to do here!
Ride a vintage open-top bus for an hour and a half to enjoy the main sights of the capital of Great Britain, and the festive illumination of the city will create a wonderful mood for you! Find out the offer at this link.
When: 18.11.22 — 02.01.23
Christmas events in Belgium
Bruges
If London is too far, go to Belgium! River channels, cobbled streets, the charm of the Middle Ages … The French call the city of Bruges "Venice of the North" and you'll see why when you visit.
Since 2019, the city's municipality has canceled the traditional ice rink in the main square and the ice sculpture festival. The reason is global warming: the winters have gotten too warm. But Christmas in the heart of the historic center of Bruges will still be special!
The Christmas fair is still happening, and there will be new events to replace the old ones. Belgian chocolate, waffles and beer have long been established as must-try treats.
When: 25.11.21 — 08.01.22
Official website: www.visitbruges.be
Brussels
Known for its magical beauty, enchanting Brussels prepares for its guests a 2.5 km Winter Wonderland Route in the heart of Belgium every year! This year, more than 200 holiday houses will be scattered across the Brook Square, the famous Grand Place, Rue de la Bourse, Sainte Catherine Square, Wismet Square and Monnet Square.
Winter wonders include street performers, processions, parades, concerts, brass band performances, ice skating, fairground rides, light shows and 3D projections of St. Catherine's Church.
See a full list of events here.
When: 25.11.22 — 01.01.23
Christmas markets in Germany
Cologne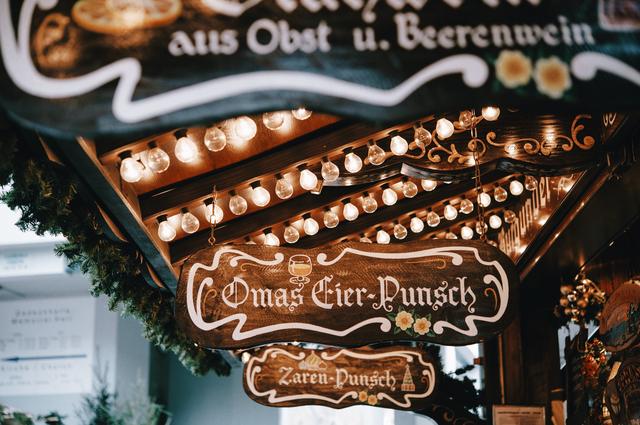 Cologne is a big city, so several Christmas markets are held here at the same time, just as in Paris. But most tourists attend the fair in front of the famous Cologne Cathedral. Here you can not only taste German sausages, but also go up to the observation deck and look at the festive city from above.
Germans love Christmas too. Walking through the narrow streets of Cologne creates a great sense of celebration.
When:from November 17 to December 23
Official website: www.koelnerweihnachtsmarkt.com
Aachen
Aachen's Christmas market is ready to compete with the Strasbourg fair for the title of the best in Europe. What makes it so unique? It's the famous German delicacies! Potato pies, delicious gingerbread (the famous Printen Aaken), marzipan figurines, hot chocolate and mulled wine.
Words can't express the magic of the smells carried between 120 decorated wooden houses. It is simply impossible to pass by and choose gifts and Christmas tree decorations on an empty stomach. The six-meter long gingerbread mascot of the fair will not let you get away with that!
Don't forget to take a walk around the rest of the city. The streets of Aachen have changed little since the 1700s. Visit the cathedral with its tomb to make sure you are not in the Middle Ages. There are also many other attractions in Aachen: palace, theater, museums, and more.
When: 18.11.22 — 23.12.22
Official website: www.aachenweihnachtsmarkt.de
Christmas is celebrated all across Europe with just as much sparkle as it is in Paris. And it's great that over the long Christmas holidays, if you plunge into the celebrations head first, you can compare the many traditions of different regions. You can celebrate the holiday in different ways, and be assured that it'll always be beautiful and tasty!
Merry Christmas!
https://voyage10.com/wp-content/webpc-passthru.php?src=https://voyage10.com/wp-content/uploads/2020/09/sebastian-schuppik-a8xXZG7ssgE-unsplash-1.jpg&nocache=1
425
640
Anna
https://voyage10.com/wp-content/webpc-passthru.php?src=https://voyage10.com/wp-content/uploads/2022/01/voyage10_logo-2-300x95.png&nocache=1
Anna
2020-09-04 12:09:18
2022-12-25 07:34:03
The best Christmas markets in Europe