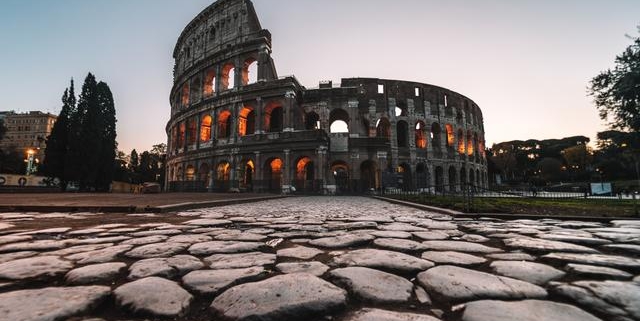 In light of recent world events, the criminal activity in Rome has changed, unfortunately for the worse. Immigrants, unemployed people, Romani, the mafia, pickpockets, drug dealers and prostitution have all affected this. A few years ago, you could walk around at night, but now it's not safe everywhere. This is a list of dangerous places in Rome and places with increased criminal activity.
If you're looking for the best places to stay in Rome, read our article about the city's regions.
Esquilino
The region with the most criminal activity is Esquilino. It's the 15th region in Rome and not too far from the center. The local tourist sights are the Basilica of the Holy Cross in Jerusalem, the Santa Maria Maggiore church and the Termini train station. The region is split up among several mafia families who control everything. They make a lot of money on knockoff branded goods like Louis Vitton, Prada, Dolce and Gabbana, Gucci and more. Be aware that the fine for buying or selling knockoffs affects both seller and buyer, and can be up to 7000 Euros!
San Basilio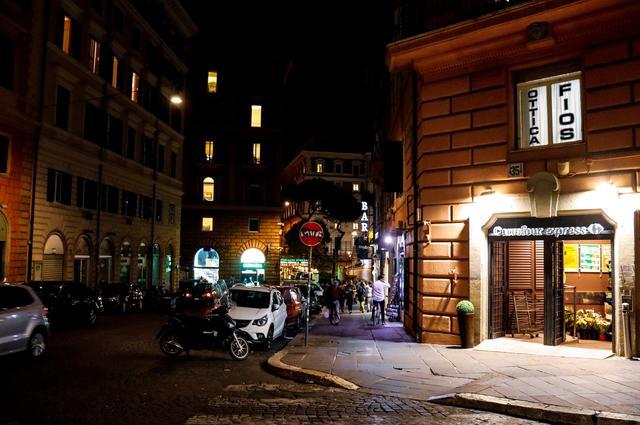 The next dangerous area is San Basilio. It's one of the more distant parts of Rome, to the north-west, and is fairly quiet. There are a few tourist sites with historical value here, but they aren't necessary to see. This area is famous for making and selling drugs and for prostitutes.
Corivale
Corivale is to the south-east of Rome and doesn't have any famous tourist destinations. People with little money or that are homeless live here, often illegally staying in apartments. As a result, there's petty theft, larceny, prostitution, drugs, robbery here more often than in other areas.
Tiburtina and the urban zones Pinietto and Torpiniattara
These places aren't far from the center, and you'll find prostitution, drugs, robbery and the mafia there. There's also the Sapienza university, the Basilica di San Lorenzo behind the city wall and the Porta Tiburtina. Tiburtina has many hotels, airbnbs and hostels with low prices, so the people who stay there need to be more careful in the evenings.
Check out for hotels in the centre of Rome
» READ MORE – Travelling to Rome: Ten Smart Tricks for a Great Vacation
The most dangerous places in Rome
Other than regions with increased criminal activity, Rome has specific places where there are a lot of tourists who get the attention of criminals. These are places like the Termini and Tiburtina stations, the Trevi Fountain, the Colosseum, the Vatican, the metropolitan, Piazza Vittorio and the Ostiense station.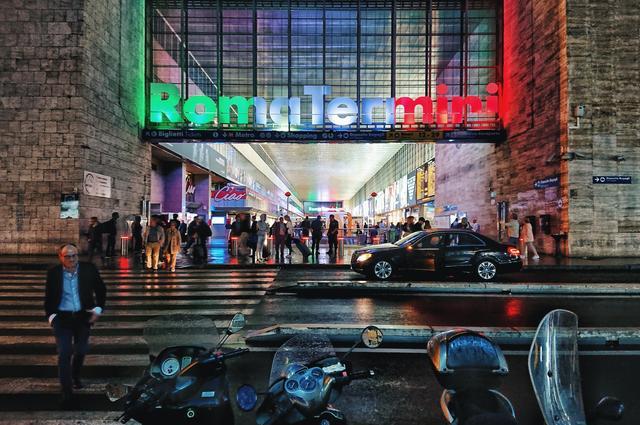 The Termini and Tiburtina stations are two huge transport hubs where about 480 thousand people move through every day. It's a great place for pickpockets and petty thieves. Recently a group of three people acting like police were found at Termini station. One of them stopped single passengers and asked for their documents. While they were distracted, the other two would stealthily search them.
It's worth remembering that train stations in Italy are closed from midnight to 6 am, so you shouldn't stay there at night. This doubles your risk of being robbed, raped, or beaten even if the station is in the city center. You'll find the same problem at the Roman metropolitan. There'll be people outside the station at night that are homeless and might be criminals. It's especially dangerous if you're alone at night since they might take your money, valuables and clothes.
Tourist sights in Rome attract both tourists and pickpockets and thieves. It's hard to find someone in a large crowd, or in other words, you can't tell people apart, so these places have a lot of pickpockets.
It's worth mentioning that the Stazione Ostiense is the third largest train station in Rome after Termini and Tiburtina and is in the area of the same name. Its square has a street market that isn't regulated by the government, and draws homeless people, alcoholics and drug addicts. There are mountains of trash around it as well as outside toilets and immigrant crash pads. So only go there if it's absolutely necessary.
The rules for staying safe and healthy on trips are
don't take valuable things with you;
don't carry a lot of cash in one spot;
don't walk around at night alone, even in the center;
don't talk to suspicious people;
don't drink a lot, especially with strangers.
If you're robbed or raped, call 112 for the carabinieri, 113 for the police, 118 for an ambulance or the consulate. Learn their phone numbers, working hours and address in advance.
Have a safe trip to Rome! 
https://voyage10.com/wp-content/webpc-passthru.php?src=https://voyage10.com/wp-content/uploads/2021/09/federico-di-dio-photography-Q4g0Q-eVVEg-unsplash.jpg&nocache=1
425
640
Alina
https://voyage10.com/wp-content/webpc-passthru.php?src=https://voyage10.com/wp-content/uploads/2022/01/voyage10_logo-2-300x95.png&nocache=1
Alina
2020-03-27 18:05:49
2022-12-24 16:49:56
Dangerous parts of Rome