Lille – 10 vacation ideas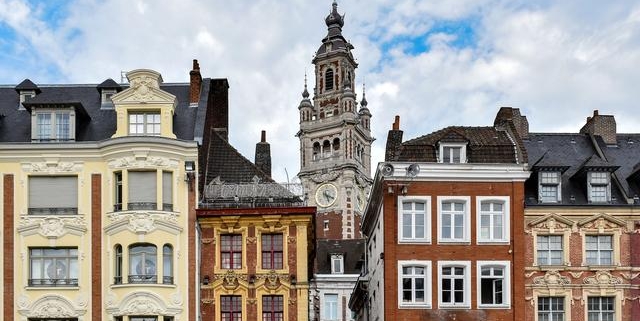 Lille, the capital of Flanders, is practically a French Belgium, with its traditional beer and waffles. Plunging into the mixture of cultures for two or three days is a popular activity among Parisians. If you want to start exploring different French regions as well, we will tell you what there is to do during your vacation in Lille.
» READ MORE – 20 French cities worth visiting
Walk around the Grand Place and the Old Town
Officially, the Grand Square is named after General Charles de Gaulle, who was born in Lille in 1890. You will see a magnificent panorama of Flemish-style facades, the column de la Déesse and a fountain in the center. Probably the Stanislas square in Nancy only is better than Grand Place.
This is the ideal starting point to get to know Lille. The Old Town (Vieux-Lille) is located in the northern part of the city. The historical center is full of brick buildings dating back to the 17th century, when the city was still Belgian, so it is quite different from other French cities.
» See more – 10 beautiful cities in France just one hour away from Paris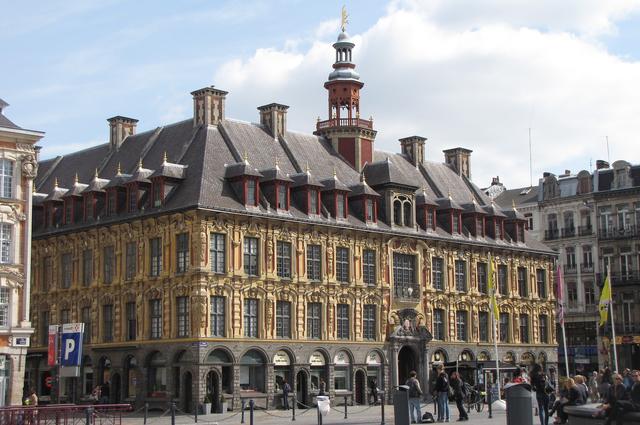 Nearby is La Vieille-Bourse (Old bourse), where they hold dance evenings and sell flowers and used books, and a little further on Theatre Square you can admire the Opera House.
There are many other attractions in the Old Town:
the beautiful and unusual Notre-Dame de la Treille Cathedral, which is notable for its mix of Art Nouveau and Neo-Gothic architectural styles;
the conservatory;
a sugar market;
on rue Royal there is a memorable 18th century mansion, Wambrechies;
the house-museum of Charles de Gaulle;
the Ploegaerts mansion on rue Pharaon de Winter;
the Hospice Comtesse, an 18th century building that houses a museum dedicated to the Flemish lifestyle and art;
the military citadel and the Gand Gate (Porte de Gand).
Do not hesitate to ask for help from a guide to get a closer look at the history of Lille.
Get a bird's eye view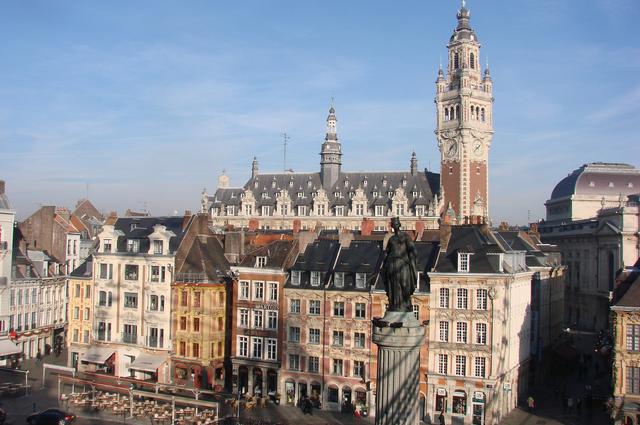 The highest civil tower in Europe, Beffrois, located at the center of Lille, cannot be missed. You can ascend the top and enjoy a wonderful view of the Flanders Mountains, the Fox Valley and the city of Lille.
Opening hours: every day 10:00-13:00 and 14:00-17:30 (the last ascents are at 12:30 and 17:00).
Closed on January 1, May 1 and December 25.
Ticket price: 7.5 euros, free for children under 6 years. You can also get in for free on the first Wednesday of each month and during the Heritage Days.
Try local cuisine and alcoholic drinks
French beer
There isn't a city in France you can visit without the opportunity for a tasting. But it's not everywhere you'll be offered beer instead of wine! In Lille, beer is loved both for drinking and for adding to many traditional dishes: soupe à la bière with croutons, сoq à la bière (chicken stewed with beer), Welsh rarebit (toast with beer and cheddar cheese), la carbonnade flamande (stewed meat by Flemish recipe).
French brandy
Another special drink from the Nord-Pas-de-Calais region is brandy. We advise you to try Genièvre, a kind of brandy with juniper.
Not far from Lille, you can visit the brandy factory. You will watch a film about the history of drinks made with juniper, taste them straight and in cocktails, visit the production facilities, and get a bottle of brandy as a gift.
Moules-frites
Lille's most famous treat is fresh mussels and fries. They are usually served with beer. Real mountains of mussel shells pile up near restaurants during the autumn festival Braderie, which is held during the harvest season of these seafood delicacies.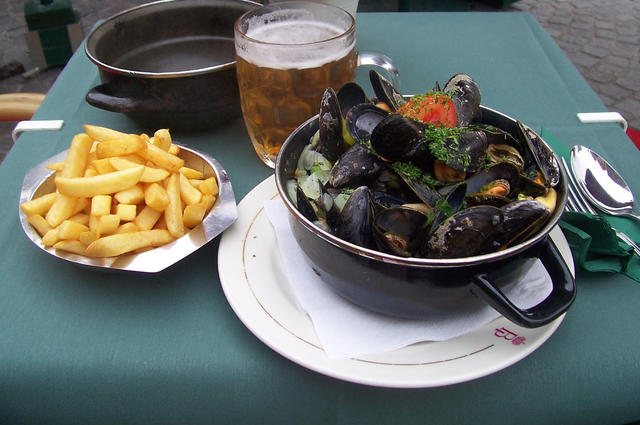 Méert waffles
General Charles de Gaulle's favorite treat is waffles with Madagascar vanilla. The recipe for this dessert is still kept a strict secret, so you can try them only in Lille.
Les merveilleux
A completely different fate befell the Lille brownies made with meringue, whipped cream and chocolate chips. Now they are known, loved and prepared in Paris, Nantes, Geneva, London, Brussels and even New York. Don't miss out on the chance to try this dessert in its historic homeland.
» See more – What should I try in Normandy?
Shopping
For national French entertainment, head to the largest shopping complex Euralille next to Lille-Flandre station. The three-story shopping center sells all major brands of clothing, footwear, accessories, and cosmetics. Nearby, small boutiques sell the creations of local designers.
Look for a real French market in the metro area Gambetta. The Le marché de Wazemmes market is open on Tuesdays, Thursdays and Sundays. Only here will you find the best local food, cheese, cosmetics, souvenirs, textiles, leather goods and accessories.
On Wednesday, Friday and Sunday from 7:00 to 14:00 the Old Lille market at place du Concert is open. On Sundays you can find very interesting antique items in flea markets.
The small farmer's market unfolds on Tuesdays in the morning in the Saint-Sauveur quarter.
And finally, on Sundays, you can buy paintings by local artists at the place des Archives.
Attend a big cultural event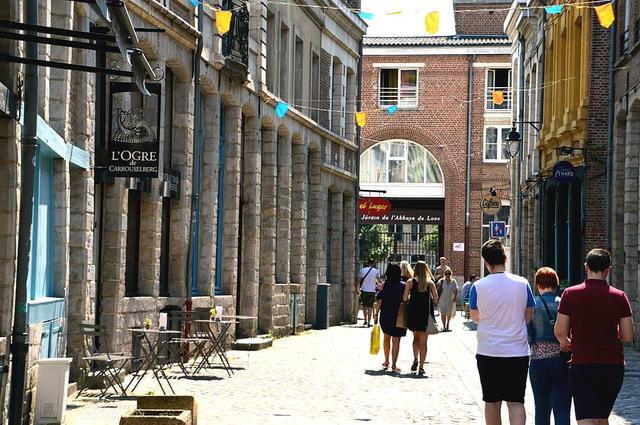 A large number of festivals and holidays are held in Lille. There will almost certainly be a festival celebrating photography, folk music, young cheeses or smoked sausages during your visit. But there are also some festivals that are worth planning a trip around.
The Braderie festival is held on the first weekend of September. It is one of the largest fairs in Europe, usually attended by about 2.5 million people. In the city center, up to 100 km of trade rows are intricately woven together.
Lille3000 takes place for several weeks during the year, bringing together all kinds of activities related to contemporary art. Musical and theater performances, exhibitions, movies, and original art installations are held in the open air. You can find the schedule on the official website.
Leisure activities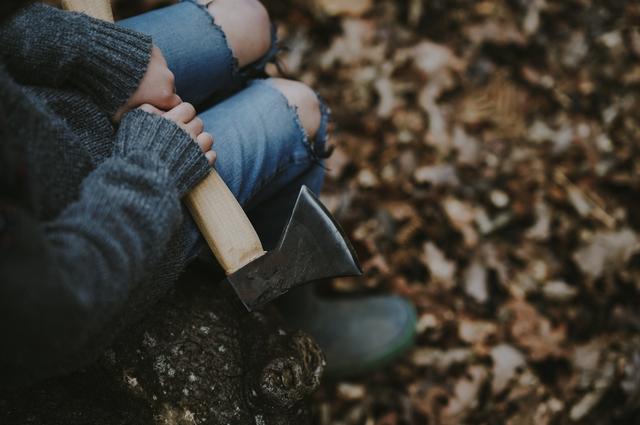 We can't call it a national sport, but it's fun! Lille has an axe throwing center, where you can relieve stress and compete in a team game. Address: 40 Boulevard Carnot
If trying to hit targets with an axe doesn't appeal to you, try seting a different target. At Le Défouloir, visitors over the age of 18 can blow off steam by breaking objects (bottles, dishes, TVs, household appliances, computers, etc.) with a baseball bat, a stick or a crowbar. Address: 108 Rue de Cambrai
After some active fun, it's time for relaxation! You can visit the indoor swimming center with swimming pools for children and adults, alsong with a sauna, Jacuzzi and thermal area at 1 Boulevard Eugène Duthoit.
Take a ride to Opal Coast (La Côte d'Opale)
Lille is not on the coast, but it is not a long drive to Dunkerque or Calais. In just 2 hours by car, you are on the coast. You can rent a suitable vehicle here.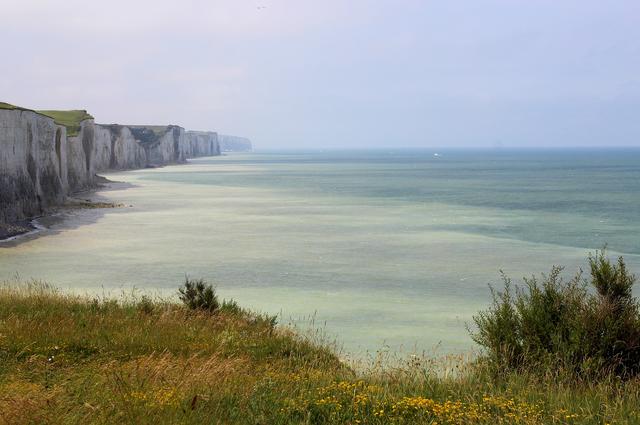 Walk around the Capes Blanc-Nez and Gris-Nez
Here you will enjoy the beautiful landscapes of the coast and meadows, breathe fresh sea air, walk on the white sand dunes, and in good weather you can even see the coast of England.
Try windsurfing
Many surfers find their favorite place near the EuroTunnel, between Cape Blanc-Nez and Cape Gris-Nez. There are very strong currents in the strait. From April to October you can stay at a camping site.
From the huge beach, Wissant, Julius Caesar went to the shores of England in 55 BC. At that time there were no passports and visas!
Go to the beach in Le Touquet
Uniquely strong tides can be observed on Le Touquet beach. The scale of the elements is impressive! Check out the tide calendar for the best time to walk a kilometer of pure white sand in search of treasure.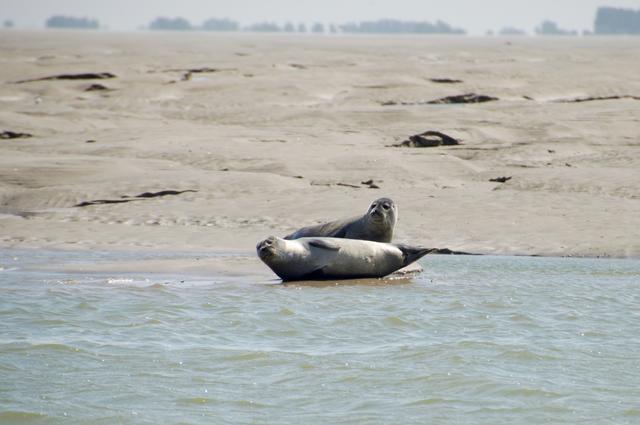 Look at the seals
The largest population of animals lives in the bay Somme. On the Hourdel beach, you can find about 700 seals. Usually they can be seen all year round, but in summer there are especially many, and you will see small babies. Their numbers are also dependent on the tide.
Seals also live in other places on the Opal Sea. It is best to take a guided tour of the coast, a kayak or pie ride, or take a walking tour.
Visit the sea center Nausicaä
Boulogne-sur-Mer has the largest aquarium in Europe. There you will travel to the heart of the ocean and meet 1600 species of fish. Official website: www.nausicaa.co.uk.
» See more – local guide
Immerse yourself in art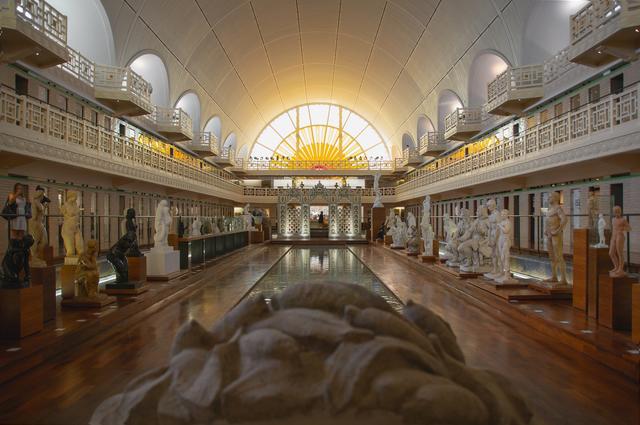 La Piscine de Roubaix
In the suburb of Roubaix there is an unusual museum-pool in the style of old art-deco. You can see the reflection of a huge stained-glass window on the pool water. It's at its best on a sunny day. The museum's collections are an eclectic mix of paintings, ceramics, and sculptures. There you can see both Matisse and Magrite.
Address: 23 Rue de l'Espérance, Roubaix
Palais des Beaux-Arts
Art lovers will appreciate the incredible architecture of the museum, built in the beaux-arts style. The convenient layout of the space showcases a collection of Picasso, Delaunay, Monet, Velazquez, Peter Bruegel, Rodin, Bernard Buffet, Chagall, Raphael and more.
Address: Place de la République
Le LAM
Just 20 minutes from Lille, the town of Villeneuve d'Ascq has a good museum of contemporary art. It has the largest collection of art-brut (literally "uncut art") in France. Here among the five thousand pieces in 4000 square meters you will find masterpieces of such outstanding artists as Georges Braque, André Derain, Henri Laurens, Fernand Léger, Juan Miro, Amedeo Modigliani, Pablo Picasso and Kees Van Dongen.
Address: Villeneuve-d'Ascq, 1 Allée du Musée
Take a walk in the park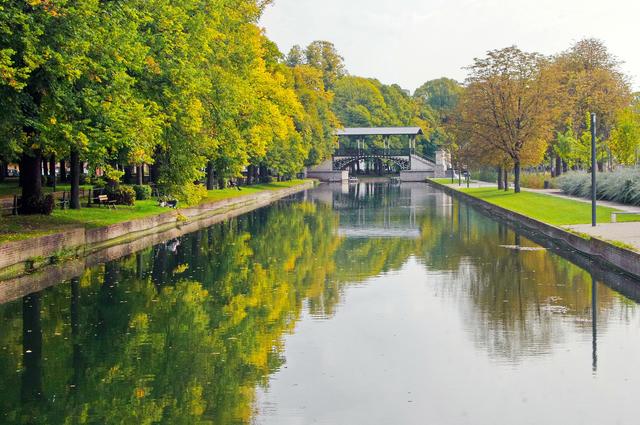 Park Citadelle is a forest of Boulogne in Lille, with 110 hectares of wildlife. Nearby is a zoo with 6 thematic zones, where about 100 species of animals live. You can also visit the botanical garden and the equatorial greenhouse. There is also an amusement park, Cita-Parc, with attractions for children and adults.
Address: 306 Rue du jardin des plantes
Visit ghosts
60 Rue des Brigittines in Lille
They say that here in the arched aisle, you can hear a mysterious noise and meet the souls of nuns who lived here in the 17th century.
The kurgan near Sailly en Ostrevent
At the top of the mound, which rises above the surrounding plain, you will find a miniature Stonehenge: five stones standing face to face in a closed circle, with a sixth stone slightly lower. It is believed that originally a seventh sacrificial stone sat in the center.
GPS coordinates: 50°16'37.60″ N / 2° 58'28.82″ E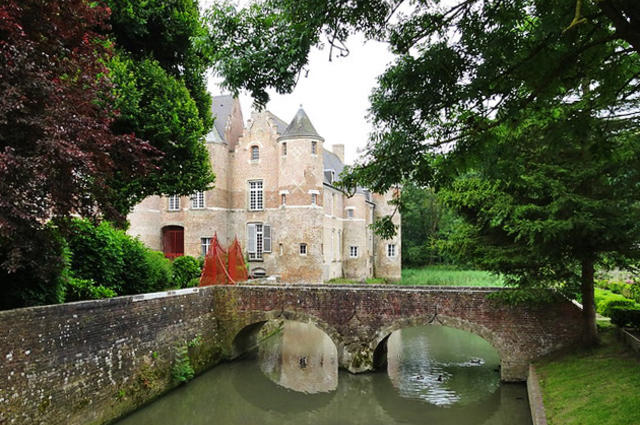 Esquelbecq castle and ghost lady with a dog
Rumor has it that on January 21, in the middle of the night, if you stand at the entrance to the castle gate you can hear a barking dog. It precedes the appearance of the White Lady, who walks with her little dog. She's the ghost of Marie Jacqueline Trieste, the wife of the squire, who was killed on January 21, 1655. Her body was found thanks to her little dog. Everything pointed to one of the servants, who was sentenced to hang.
Castle Zylof (Stennebourg)
In an ancient castle from the 17th century there are strange phenomena: silhouettes appear, furniture doors suddenly open, objects fall to the floor. Once a knife got stuck in the beam of the fireplace. On December 26, 1970, when it snowed, there were traces of children playing, but there was no one there!
In 1987, Mark Lambert bought the castle to convert it into a hotel. Not even a year later, he began to hear a woman's voice from the music hall. This voice was also heard one night by the workers who were repairing the building. Being afraid, they refused to spend the night in the castle.
The fact is that around 1850 a little girl died in the castle. She fell from a tree or possibly into a moat, in the presence of a ranger who could do nothing. Since then, she's appeared regularly. There is a legend that flowers on her grave could have calmed her down. But here's the trouble: no one knows where her grave is. There is no little girl who died in those years in the Zilof family tomb.
We hope that we've given you some great ideas for a trip to Lille. Don't forget to buy a Lille-City-Pass in Lille's tourist office. It includes a travel pass, entrance to museums, and discounts in restaurants and stores. This will not only save you money; it'll save you from queues as well.
Have a great trip!
» See more – A guide for visiting the Loire castles in France
https://voyage10.com/wp-content/webpc-passthru.php?src=https://voyage10.com/wp-content/uploads/2021/06/architecture-4854018_1920.jpg&nocache=1
425
640
Anna
https://voyage10.com/wp-content/webpc-passthru.php?src=https://voyage10.com/wp-content/uploads/2022/01/voyage10_logo-2-300x95.png&nocache=1
Anna
2021-06-29 19:43:18
2023-01-22 13:17:03
Lille – 10 vacation ideas