10 Ideas for a Vacation in Brittany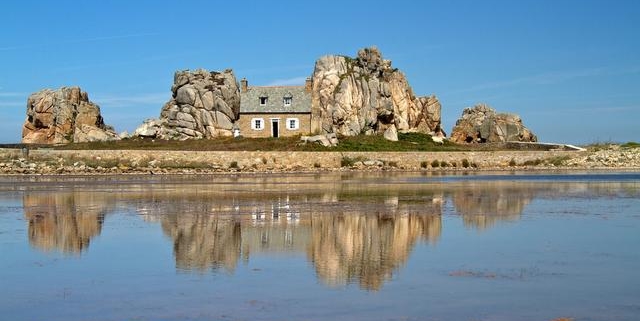 Brittany is not as popular tourist destination as Paris and the Côte d'Azur. But if you knew how interesting it is to spend time in the northeast of France, you would not put off planning a vacation there.
Here we'll give you some great options for what to do on the shores of Brittany: there are natural sights, historical and special cultural flavors to enjoy. Let's go!
Discover the historical heritage of the region
Nantes, the capital of Brittany
Did you know that Brittany was a separate country for almost a thousand years? Nantes was its capital. In the center of the city you can see the palace, built inside a fortified medieval fortress. Walk along the surrounding streets, narrow and winding, and plunge into the depths of the centuries.
» See more – One day in Nantes: a quick city tour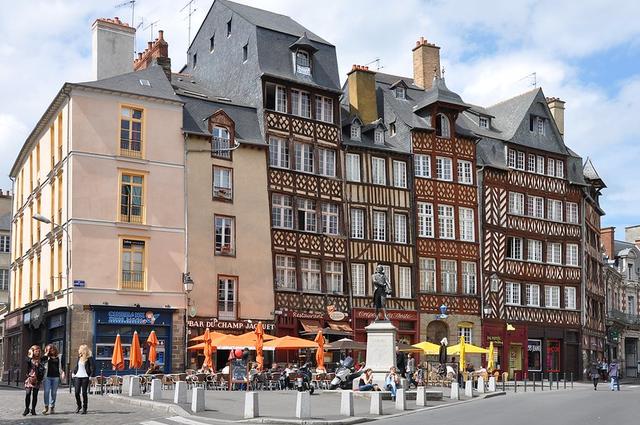 Rennes, the second capital
Rennes and Nantes have fought for superiority throughout their history. Dukes lived in Nantes, but they were crowned in the Rennes Cathedral. That cathedral was destroyed and rebuilt several times. The present building dates back to the early 19th century. The city gates of Mordelaises have been standing since the 15th century!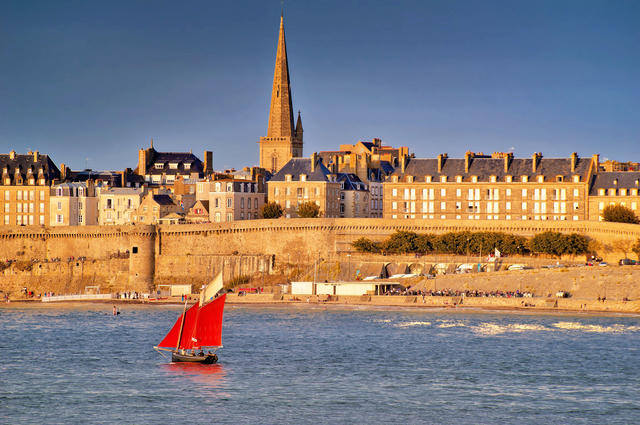 Saint-Malo, a pirate fortress
Saint-Malo is one of the most popular tourist cities on the Emerald Coast. Historical buildings inside the fortress walls will tell you more about the life of a medieval port city than any museum. Be careful with ice cream or pancakes: the gulls here are like pirates and they'll steal your treat.
To explore the region's historical monuments, it is best to take advantage of the tours provided by professional guides.
Delve into truly ancient history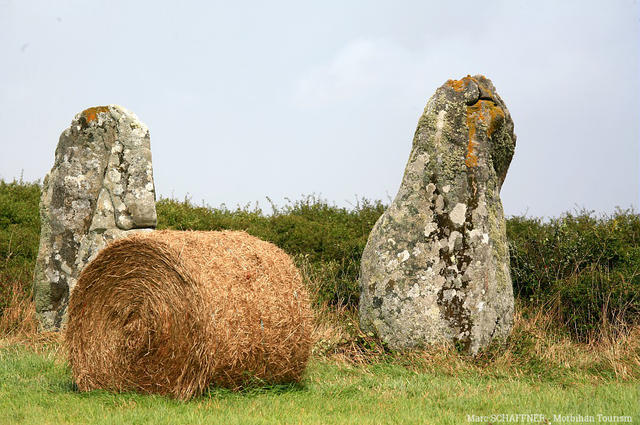 Castles, pirates, medieval streets… all this is easy to find. But in Brittany, you can also touch real antiquity. To do this, go to Carnac.
In the vicinity of Carnac you will find the world's largest concentration of megaliths. There are about three thousand huge upright standing stones. Together, they make up entire alleys, which no one has ever been able to explain. These monuments are older than Stonehenge!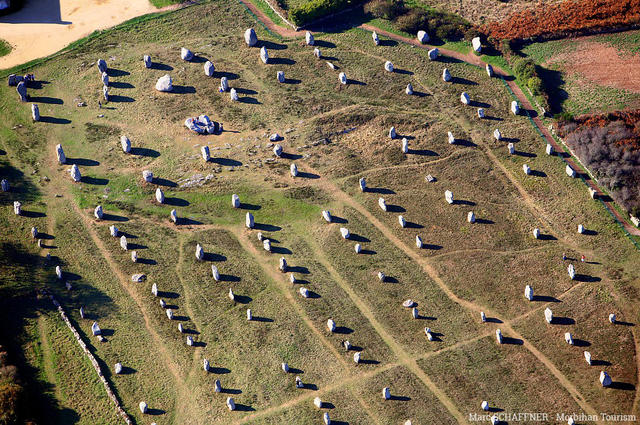 In this area you can find menhirs (vertical stones), dolmens and barrows. The oldest mound was built between 5000 and 3500 BC.
Attend a cultural event
Seasons in Brittany are quite different than you may expect, so lively street festivals are held mostly in summer. People of Brittany like to spend fest-diez and fest-noz, day and night festivals, with national music and dances.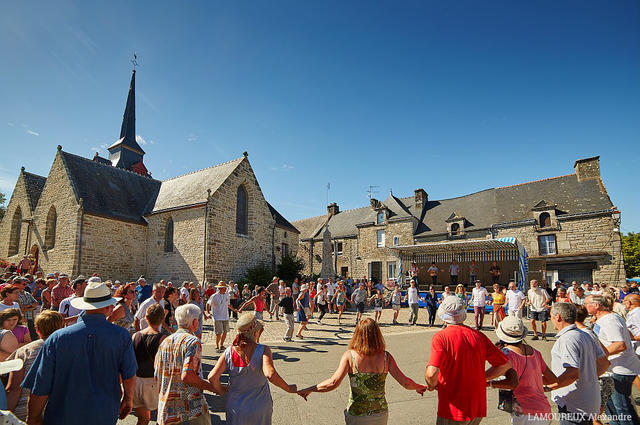 Holidays in Brittany are celebrated differently than holidays in Paris. This is one of the six Celtic regions in the world! (The other five are in Great Britain.) People of Brittany are descendants of the Celts, and this is clearly visible in their culture.
Do you want an incredible atmosphere? Go to Lorient city for a festival of Celtic culture and music. Listen to bagpipes, learn their unusual dances. It's like Ireland, but in France. Read more about the festival here.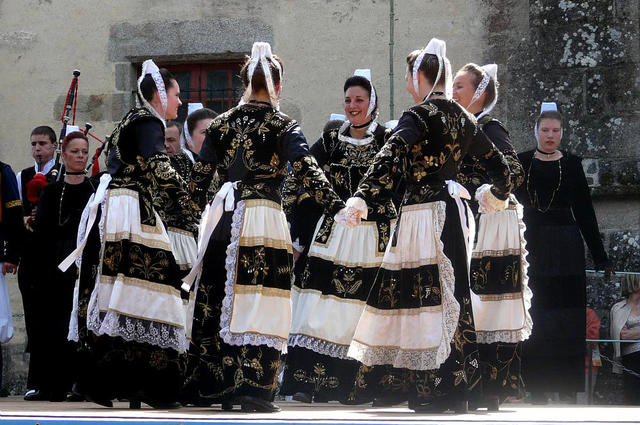 Although summer is festival season, in other seasons Brittany has plenty to offer. In autumn they celebrate the harvest of grapes, in winter, Christmas, and in spring, Mardi Gras. Be sure to check out the program of festivals in Nantes, it is always very exciting, and free! You will find the website for the Tourist Office of Nantes here.
Relax on the beach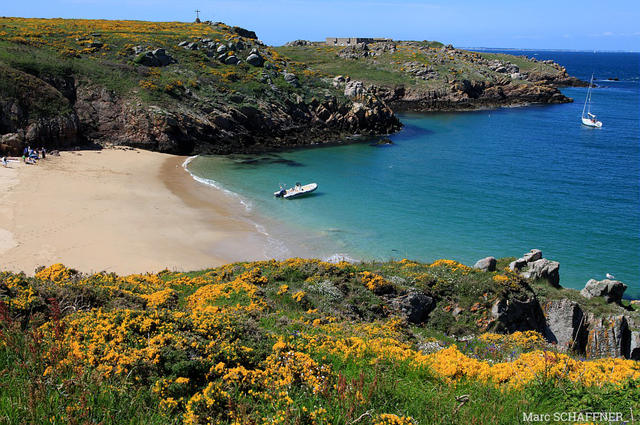 Brittany is in northern France, but it is on the coast, and that means beaches! Beach season here does not last long, mainly July and August. There is no strong heat here, which allows you to spend more time on the beach and get a great tan without the risk of overheating.
There is a beach for everyone on Emerald Coast. You can have a good time on a well-appointed quiet and peaceful beach with white sand.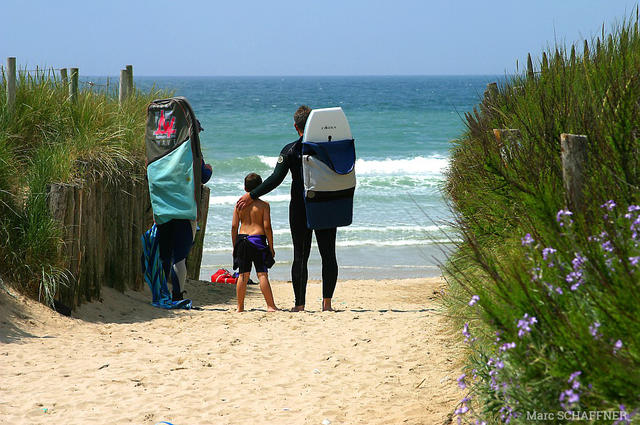 Lovers of secluded rest can easily find a deserted wild beach with untouched nature in a secluded bay, or even go to a rocky island like Robinson Crusoe.
The waves of the Atlantic coast are well suited for surfing, windsurfing and kitesurfing, so fans of outdoor activities won't be bored either.
Admire nature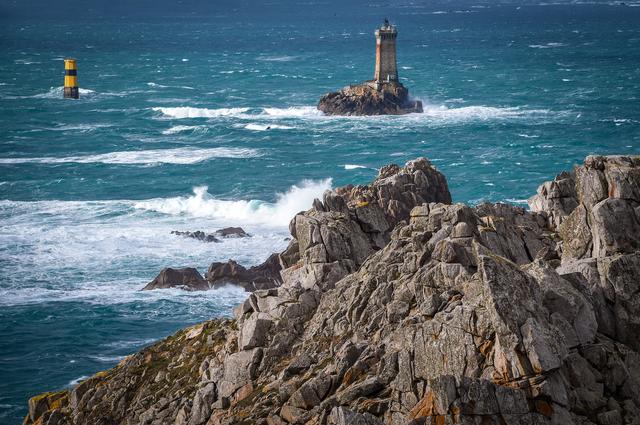 Brittany features magnificent landscapes forged by winds and waves. The Atlantic coasts have a unique character and austere beauty that you'll admire no matter how many times you see them. The wild local panoramas were often captured by Monet in his paintings.
It is worth taking a sea tour along the coast. Ride to the islands by boat or yacht, explore caves, meet wild gray seals and take pictures as a memento. Here are some of the islands worth visiting: L'île d'Ouessant, Belle-île en mer, Houat and Hoëdic.
On the ocean or rivers you can also take an exciting canoe or kayak ride. And what a fishing trip can be had in Brittany! On the beaches you can try your hand at local entertainment: hiking with a basket. At low tide, the sea leaves a lot of treasures and delicacies.
Take a bike trip around Brittany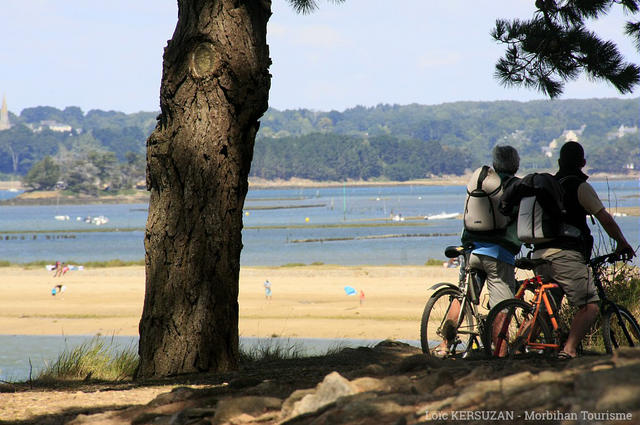 If you love staying active, there's nothing better than a bike ride. France is actively developing cycling tourism in all its regions, and Brittany is well-suited for it. Brittany is crossed by 9 main cycling routes from north to south and from east to west, covering almost 2000 km! Tug trails, old railroads, small picturesque ports, seaside roads, iodized coastline air, museums, castles, zoos… a bike trip is a great way to explore the region at your own pace.
In France, the SNCF carrier company cooperates with the Accueil Vélo bike rental network. Bicycle rental points are located close to railway stations. For a map of all the cities where you can rent a bicycle after getting off the train, see the French Railways website www.sncf.com.
Get to know the wildlife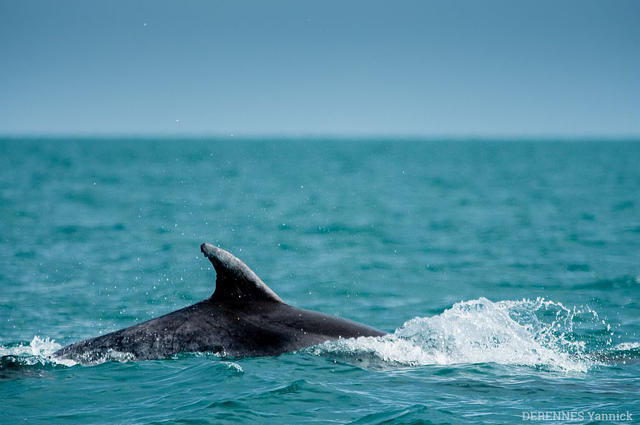 If in wild conditions you are lucky to spot even a clam, don't worry: you can see a wide variety of animals in zoos and terrariums in Brittany. Animals are kept very carefully here, and in some zoos they even wander loose.
For a comfortable day trip, you can rent a car. You can see offers on this site.
Park Branféré
This park occupies more than 45 hectares, where about 100 species of animals live in conditions close to their natural environment. The park is also involved in a conservation program for 35 endangered animal species, including the West African giraffe, red lemur, Indian rhinoceros, and tamarin.
Visit the official website of the Branféré Park to learn more.
Tropical Park in Morbihan
Six different tropical zones were carefully recreated in this park. You will get acquainted with tropical plants, animals and birds. It is located between Rennes, Bath and Nantes.
Visit the official website of Parc Tropical to learn more.
Jardin du Moulin Neuf garden in Pludalmeso
Entrance to the garden is free all year round, except during the flower festival. The garden has a large collection of plants, flowers, succulents, its own zoo and two playgrounds for children.
Visit the official website Jardin du Moulin Neuf to learn more.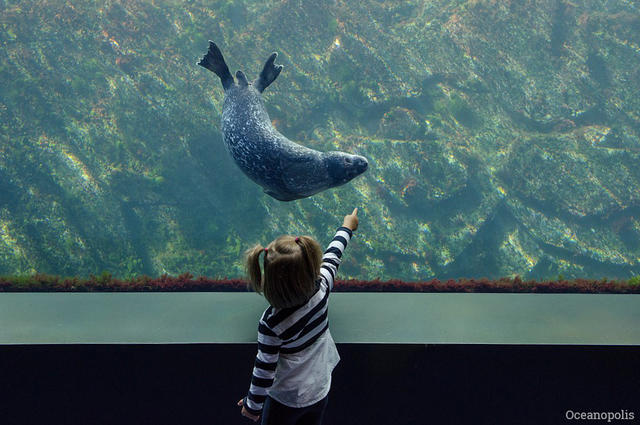 Oceanopolis Aquarium in Brest
It is worth taking at least half a day to visit the aquarium—it's huge. Three pavilions represent the underwater ecosystems of the tropics, temperate latitudes and polar regions.
Visit the official website of Oceanopolis to learn more.
Grand Aquarium in Saint-Malo
This aquarium is slightly smaller than the one in Brest, but no less interesting. The aquarium consists of 9 thematic zones, which are home to more than 600 species of fish. Two attractions, Abyssal Descender and Nautibus, allow you to dive into the depths of the ocean. You will see a wonderful underwater world, with a sunken city and ships.
Visit the official website of the Grand Aquarium to learn more.
Visit an amusement park
If you're traveling with children, then at least one day should be fully dedicated to fun. Roller coasters, trains, breathtaking rides, carousels for children – choose whatever your family loves. Amusement parks in Brittany are not Disneyland, of course, but they will be cheaper. Buy a "limitless" ticket and have fun all day. You can bring everything you need for a picnic, or visit a local cafe.
Kingoland
This is the largest amusement park in Brittany, located in the town of Morbihan. There are about 40 attractions for adults and children in the park.
Cobac Parc
Halfway between Saint-Malo and Rennes, in the town of Lanhélin, is the Cobac Parc. In addition to roller coasters and carousels, this park also has water slides. There is a special bus from Saint-Malo to the park. It leaves at 10:00 from the large aquarium, and the return bus leaves the park at 18:30.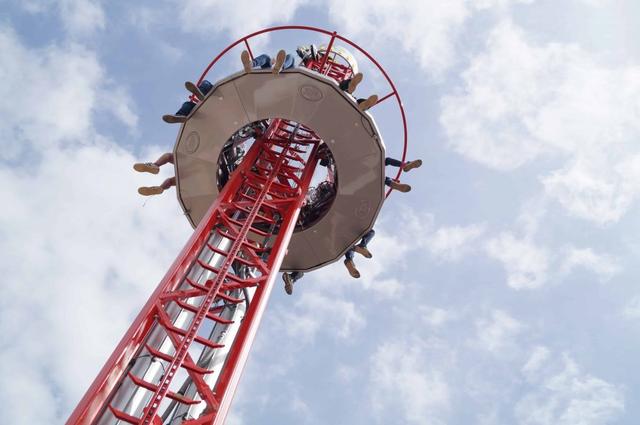 La Récré des Trois Cures
This is a pretty large amusement park, located a few minutes from Brest in the town of Milizac. In addition to various attractions, you can enjoy a walk along the water, the large indoor playground, and a mini-farm. You can also get some festive snacks. In short, you can spend a great day here.
Get to know the local cuisine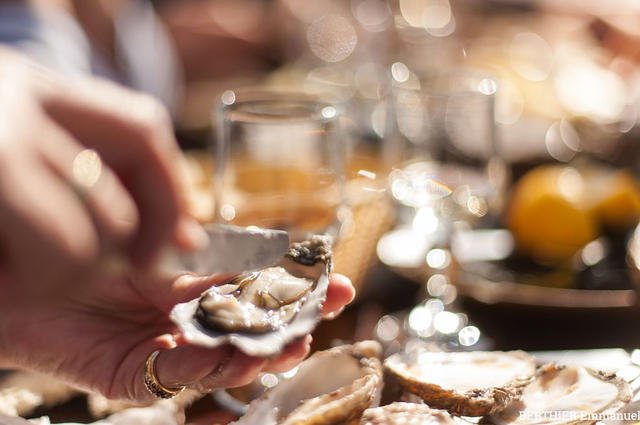 In France, every region has its own culinary delights, so every trip is destined to become at least a little gastronomic. Thanks to its seaside location, Brittany is proud of its seafood. A large plate of seafood (Le plateau de fruits de mer) in various restaurants includes lobsters (les homardes), crabs (les crabes), shrimp (les crevettes), oysters (les huîtres), langoustines (les langoustines), mussels (les moules), scallops (les coquilles Saint-Jacques) and other clams.
Here are more interesting seafood dishes to try:
cod with mussels (cabillaud aux moules)
salt-crusted sea bass (bar en croûte de sel)
blue lobster with brown oil (l'homard bleu au beurre noisette)
oysters with buckwheat (les huîtres au sarrasin)
la Cotriade fish soup
For local dishes, be sure to order local drinks: dry white muscade wine or cider (le cidre).
The popular crepes (crêpes) and galettes were born in Brittany. They can be sweet or salty, made with wheat, buckwheat or rye, and can have various fillings (chocolate, nuts, sausages, sardines, etc.). Explore!
As a souvenir you can buy caramel sweets made with salted butter (Le Caramel au beurre sale). In 1980 these won the title of the best candies in France.
Relax at the Thalassotherapy Center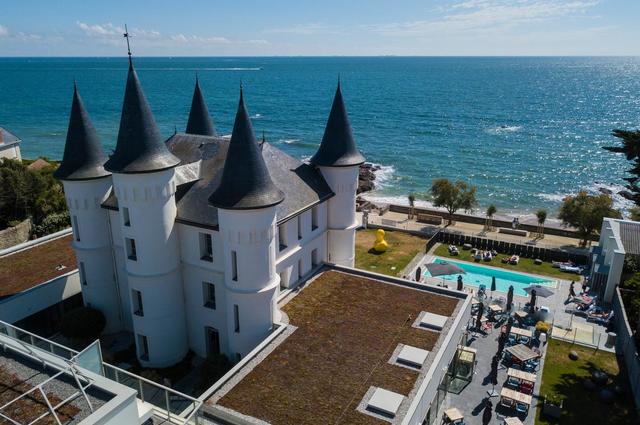 Sea treatment was invented in England, but this side of the Channel had a climate more suitable for sea bathing. There are dozens of thalassotherapy and spa centers on the shores of Brittany. The largest ones are in Saint-Malo, Ciberon, Roscoff and La Baule. If you like sea water and spa treatments, you'll love the resorts in Brittany!
You can relieve accumulated stress and improve your health in a variety of different establishments, and even in a real castle! Château des Tourelles, one of the numerous castles of the Loire, now welcomes its guests with a thalassotherapy center with 4-star comfort. To book a stay in this unique place, follow this link.
As you can see, Brittany is a highly underestimated region for tourists. But that may be for the best—a vacation away from noisy crowds is much more enjoyable!
Have a wonderful vacation in Brittany!
Photos provided by Brittany Tourism and Morbihan Tourism
https://voyage10.com/wp-content/webpc-passthru.php?src=https://voyage10.com/wp-content/uploads/2021/06/brittany-1753626_1920.jpg&nocache=1
425
640
Anna
https://voyage10.com/wp-content/webpc-passthru.php?src=https://voyage10.com/wp-content/uploads/2022/01/voyage10_logo-2-300x95.png&nocache=1
Anna
2021-06-28 19:45:23
2022-12-25 07:49:27
10 Ideas for a Vacation in Brittany