Shopping the Sales in Paris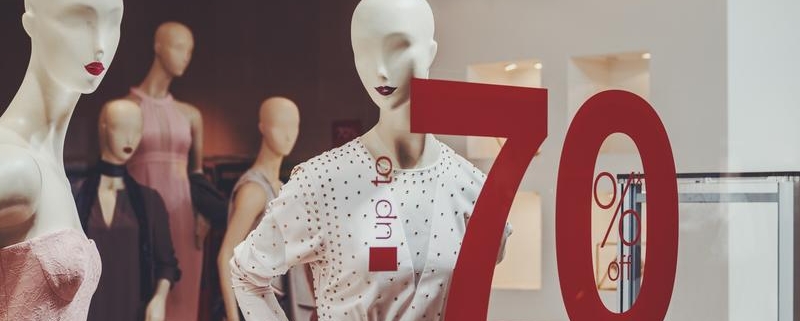 Twice a year they come to the city… sales in Paris! In January and July, French stores sell collections of clothing and shoes from the previous season with discounts up to 70, 80, or even 90%! This is a great chance to quench your thirst for exciting shopping, but without catastrophic consequences for your wallet. Already preparing to go to Paris? Learn all the rules of French sales.
When are the sales?
The sales season lasts 5-6 weeks. Winter sales begin on the second Wednesday of January and end in late February. The summer season starts on the last Wednesday of June and lasts until early August.
The sales are held not only in Paris, but also in other cities in France, though the dates may not coincide. Usually in the southern regions of France, the sales season begins 2-3 weeks later. Therefore, unrestrained shopping can be extended by going to the south after the sales end in Paris.
Stores are not allowed to change prices a month before sales, and it's from those prices that the discounts will be calculated.
During the first week of sales, stores set modest discounts of 20-30%. By week 5-6, discounts have grown to a maximum. By the end you can find great things with a discount of 80-90%. This nuance makes the ability to go south at the end of the sales in Paris even more attractive.
» See more – The Best Shopping in Paris
Working hours of Parisian stores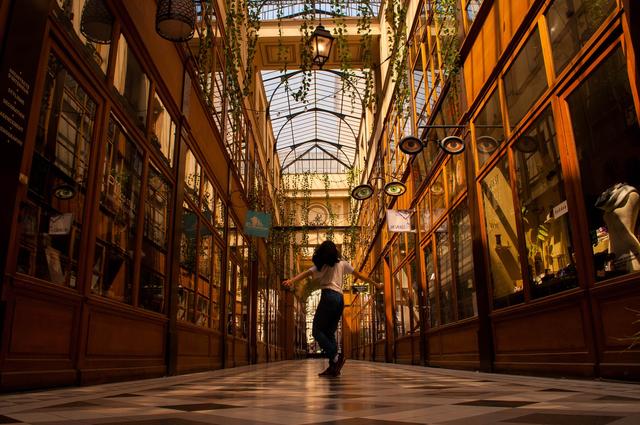 Most stores are open from 9:00 to 19:00 without a break for lunch from Monday to Saturday. Sundays and public holidays are usually days off. Large department stores work late one day a week, until 21:00-22:00. In Paris it is usually Thursday.
Some small shops may be closed for lunch from 12:00 to 14:00, and all day on Monday. Many small boutiques close for vacations from mid July to the end of August.
During sales, the stores extend their opening hours by an hour or two. Many stay open on Sundays as well!
In the Marais and Champs-Elysées districts, trade is 365 days a year, and during holidays and sales the stores can be open even until midnight.
You can also order a special shopping excursion with an English speaking guide or a stylist's accompaniment in any season.
Tax refunds
Here's a cherry on the cake of Parisian sales! If you are not an EU citizen, you are over 16 years old, and your one-time purchase costs more than 175€, rejoice: you will be refunded the tax on your purchases! For a VAT refund, ask for the "Tax-free Shopping France" forms at the stores where you are buying. Show these documents to customs before your flight home.
» See more – trade streets and outlets
What purchases can I refund my tax on?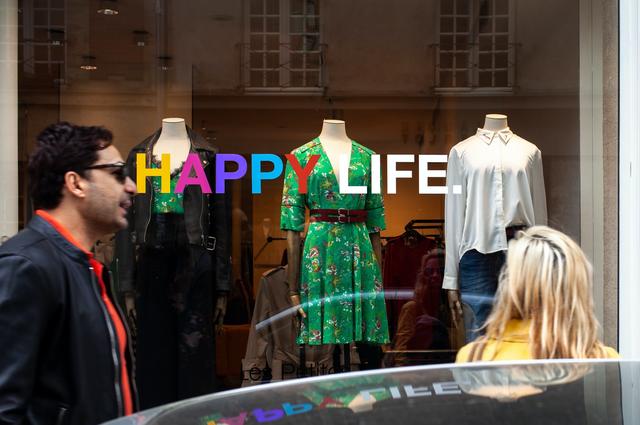 It's easier to list the types of purchases that aren't eligible for a refund:
Alcohol and tobacco products;
Postage stamps;
Antiques and art objects older than 50 years;
Guns;
Professional equipment;
Vehicles and spare parts;
Portable dwellings.
For other categories of goods, you can get a tax refund. The VAT can vary, but it won't be more than 20%. For example, only 7% is charged on pharmaceuticals, and just 5.5% is charged on books. Depending on the types of your purchases and the total amount spent, the refund can be a very modest bonus or a significant savings.
Foreign exchange offices
You can exchange money at railway stations, airports, and large bank branches. Exchange points in the city usually work late, but the rate is not always profitable. Always check the rate before you exchange cash.
Some large stores in Paris take accept not only the euro, but also the US dollar.
» See more – planning your ideal trip
Banks
It is the most convenient to pay with a card in almost all French stores. If you still need cash, you can withdraw it from ATMs 24/7. You can always find ATMs in shopping centers.
Don't forget about the bank commission. French banks set a commission for withdrawing money from foreign bank cards. This also applies to ATMs. The size of this commission can be different. Be sure to find out before making the transaction.
If you do need to go to a bank branch, they're open daily from 9 am to 4:30 pm, except Monday, Sunday and public holidays. Some branches are also open on Saturdays.
If you have lost or stolen your card, please call these numbers:
Visa Card – tel. (+33)892705705
American Express – tel. (+33)1 47 77 72 00
Eurocard Mastercard – tel. (+33)800 90 13 87 (chargeable call)
Beware of pickpockets!
As in all big cities, Paris has many pickpockets. Be careful with your documents and wallets, and never put them on tables of cafes and stores. Be extremely careful if you travel during peak hours on public transport (at 9-10:00 and 18-20:00). Close your bag and keep it in front of you.
We wish you a good shopping experience!
https://voyage10.com/wp-content/webpc-passthru.php?src=https://voyage10.com/wp-content/uploads/2021/06/daniel-von-appen-sD1VpeflHBY-unsplash-1.jpg&nocache=1
600
800
Anna
https://voyage10.com/wp-content/webpc-passthru.php?src=https://voyage10.com/wp-content/uploads/2022/01/voyage10_logo-2-300x95.png&nocache=1
Anna
2021-06-25 20:12:14
2022-12-25 07:42:20
Shopping the Sales in Paris