Tickets for Disneyland Paris: Where to buy them and how much they cost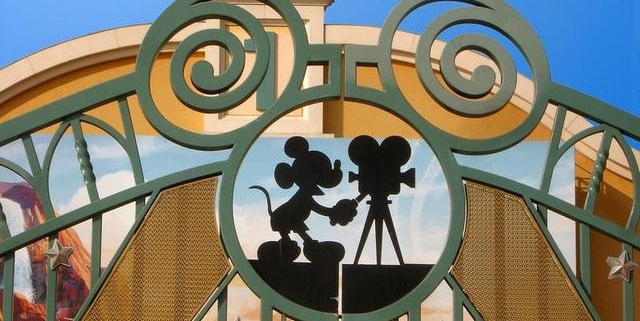 Paris Disneyland is one of the most visited places by both tourists and locals in France. The fairy tale amusement park will excite both kids and adults. But if you want your trip to Disneyland to leave a good impression, then you should be sure to buy tickets in advance.
Where and how to buy tickets to Disneyland Paris
It is no longer possible to buy a ticket at the park's box office before your visit. Be sure to choose and buy tickets to Disneyland in advance online. This is a plus – at home in a calm atmosphere you can well think about the trip and calculate the price of the issue.
Tickets to Disneyland Paris (all attractions included)

3-11 years
12+ years
Ticket purchase link
1 day in 1 park
from 57 up to 91 €
from 62 up to 99 €
book here
1 day in 2 parks
from 82 up to 116 €
from 87 up to 124 €
book here
2 days in both parks
from 142 up to 206 €
from 154 up to 224 €
book here
1 day in 1 park with transfer from Paris
from 129 €
from 139 €
book here
Overnight at Disneyland
double room
 from 170 €
book a hotel
Tickets are sold with a date and the cost depends on that day. A weekday outside of the school vacations will be the cheapest. The highest prices are on holidays, such as Halloween or New Year's Eve.
Choose a date in the calendar below and check how much the ticket will cost on the day of your trip:
It is possible to buy a ticket without a date, but it will be more expensive than the most expensive day and you will need to register on the website before the trip. It is better to determine the date in advance.
» READ MORE – Disneyland Paris: everything you need to know
How much do rides at Disneyland cost?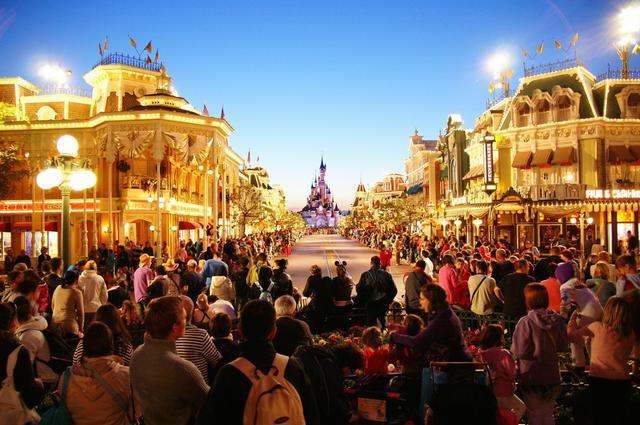 The price of the admission ticket includes unlimited rides on all amusement rides and merry-go-rounds. Yes, it's a real fairy tale! That's what everyone goes to Disneyland for.
Everyone will see the parade of Disney characters on Main Street for free. Take pictures with the characters in designated areas for free. And, of course, the evening show with fireworks at Sleeping Beauty Castle is also free.
Money in the park is useful in cafes, souvenir stores and if you want to attend indoor shows. But tickets to these shows is also better to book in advance, check the program on the official website of Disneyland.
Disneyland working hours
The park opens every day at 10:00, seven days a week. The closing time depends on the season, but Walt Disney Studios usually closes at 18:00, and the park itself closes at 22:30. In the summer and on weekends, the park is open 'til 22:30 and 23:00 (double check when buying a ticket). The best time to go to Disneyland is in spring or fall (but not September or May) because there aren't as many visitors and the lines are shorter. Also, weekdays are better than weekends, but the parks have various shows on the weekends that you can't see during the week.
» READ MORE – Paris Disneyland: where to stay?
Disneyland Program
It will take you at least a day to see all the rides and attractions in Disneyland. Both parks together have 60 attractions, and the most popular ones are considered Sleeping Beauty's castle, the ship from «Pirates of the Caribbean», the Disneyland station with a steamboat that's ready to take you to any point in the park, the Indiana Jones roller coaster, Alice's Maze and the Dragon's Cave.
Disneyland is split into 5 zones, the country of discovery, the country of fantasy, central street, the country of adventure, and the border country. And they're building three more. You can take an exciting trip to the world of cinema and animation in Walt Disney Studio's Park like going to a film set where movie stars are walking around. Disney Village has souvenir shops, museums and restaurants.
Every day at 5:30 in the winter and 6:30 in the summer, there's a parade of Disney characters on the central street in Disneyland. It's a beautiful thing that you must see. Enjoy the fireworks with musical accompaniment just before the park closes. On holidays, Halloween, Christmas, and Valentine's, the park has a special program for adults and kids.
How to get to Disneyland?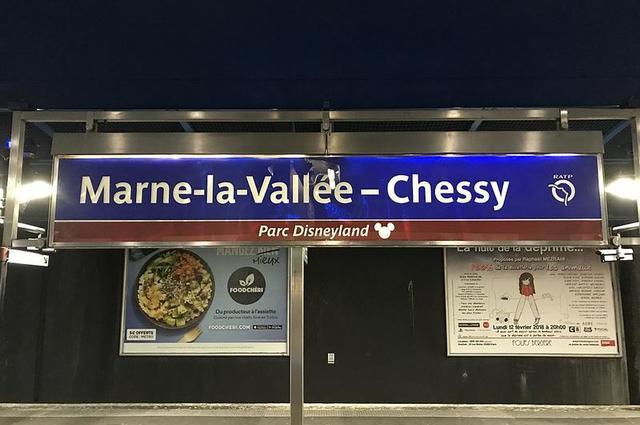 Disneyland is about 40 kilometers outside of Paris, and you can get there in the following ways:
On the RER train (suburban train) from the center of Paris (Opera station) to Marne-la-Vallee Chessy station. The train ride is about 30-40 minutes, and it departs from Opera station every 15 minutes.
The bus Magical Shuttle goes from Orly and Roissy airports (it leaves every 45 minutes). The ride takes an hour.
You can take a taxi or car from Paris (on the A4 highway). You can order a taxi at this link.
You can also choose a ticket with bus transport from Paris, which you can order here.
If you chose a two-day ticket, then it's worth staying in a hotel near Disneyland or in the park itself. First, you won't have to waste time or money on the road. Second, kids love being close to the park, since the hotels look like they're from a fairy tale and their favorite characters are there to take photos with right in the hotels. Also, hotel guests have a whole list of discounts and the park opens for them an hour earlier, and the lines will be shorter.
Paris Disneyland: book hotel in
Have a nice trip!
https://voyage10.com/wp-content/webpc-passthru.php?src=https://voyage10.com/wp-content/uploads/2021/07/disneyland-1786144_1280.jpg&nocache=1
425
640
Alina
https://voyage10.com/wp-content/webpc-passthru.php?src=https://voyage10.com/wp-content/uploads/2022/01/voyage10_logo-2-300x95.png&nocache=1
Alina
2020-01-29 10:13:58
2023-03-06 13:16:33
Tickets for Disneyland Paris: Where to buy them and how much they cost