The traditions of Christmas in Paris
Christmas in Paris is a long-awaited holiday. Everyone prepares for it for a month in advance. On December 25 Pere Noel, the French Santa Claus, brings presents to children, leaving them under the Christmas tree. Finally, New Year's Eve serves as a solemn closing of the Christmas holidays. Drink champagne, have a rest on January 1, and then it's back to work!
Festive Illumination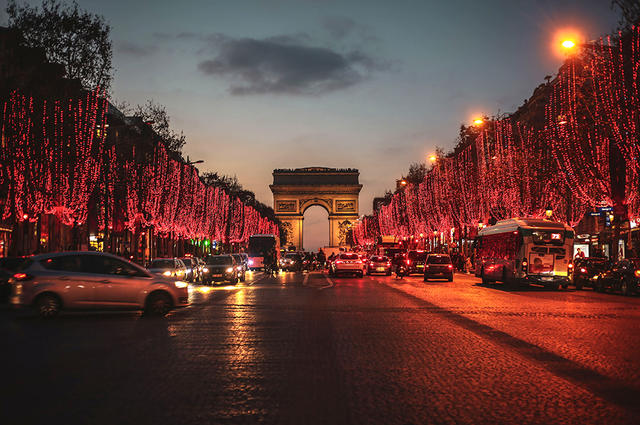 Installation of garlands of electric lights on the main Christmas Avenue in Paris begins in September. The festive lights will be switched on at the end of November, around the 20th. A whole staff of engineers and designers work on the lighting of the avenue. The illumination must be not only beautiful, but also energy efficient. You'll be amazed at what they achieve.
Book hotel in Paris City Centre
» See more – The 33 Most Important Tourist Sites in Paris
Christmas fairs
Most Parisians are not religious. But everyone celebrates Christmas together. It's a holiday of family, friendship, coziness and delicious food. The main Christmas tradition in Paris is the Christmas markets. They start to open at the end of November. Some close directly on December 24, others are open until the New Year. A few rare ones stay open into January.
To fully enjoy the beauty of the Christmas fairs, take an hour-long stroll through the Tuileries garden. It's so nice to warm up with hot soup and mulled wine among the shopping huts in the freezing Parisian winter. And after heating up with a treat, you can start shopping for souvenirs and gifts.
» See more – The best Christmas markets in Europe
Christmas treats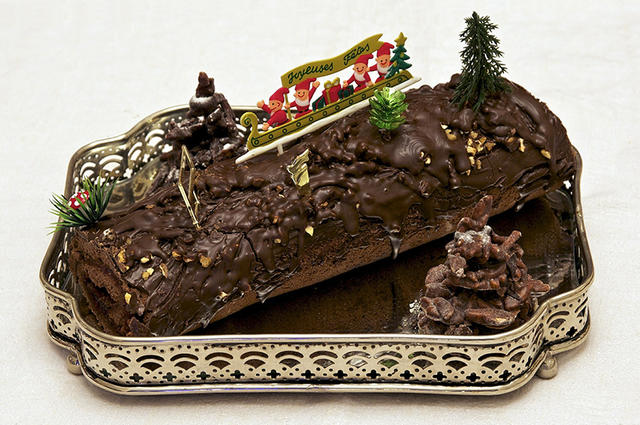 Whats a holiday without tasty food? French chefs are real masters of holiday delicacies. By Christmas, there are always a million traditional pies called Galette des Rois and as many "Christmas log" cakes. Be sure to try these seasonal treats.
All kinds of cakes and chocolates occupy a good part of the houses at Christmas markets. The smell of chocolate with roasted chestnuts and mulled wine together create the Christmas spirit.
» See more – 10 ways to celebrate Christmas in Strasbourg
Carousels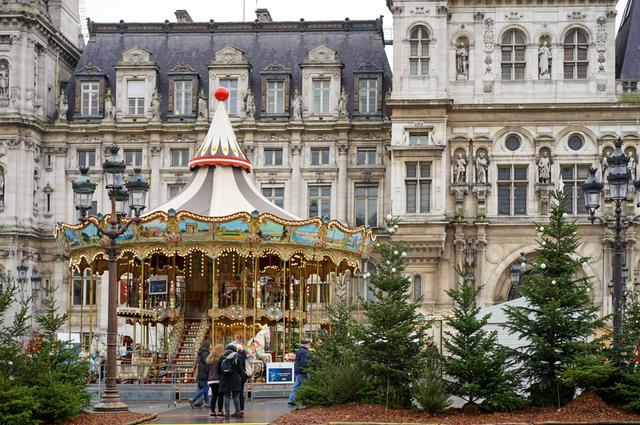 In France, carousels and the Ferris wheel are temporary phenomena that only appear on holidays. Just before Christmas, the Ferris wheel is installed in the Tuileries garden. Cabins are closed, so it is not too cold as you ride and admire the city in its festive illumination. Free riding carousels can be found in different parts of the city. At the big Christmas markets by the Eiffel Tower or La Defance you will find them for sure.
» See more – 10 places in Paris to go with children
Ice skating
Ice rinks are a favorite Christmas entertainment in Paris. There isn't always snow in the city at Christmastime, but there is always ice. These ice rinks are artificial, but they complement the Christmas atmosphere so well.
The biggest ice rink opens in the Grand Palais. You can go skating in the open air near Paris City Hall and under the Eiffel Tower. Every year new skating rinks on the rooftops open, where you can enjoy the view of the city. Try the rinks at Galleries Lafayete and the Big Arc La Defance.
» READ MORE – Winter vacation destinations in France
Christmas sales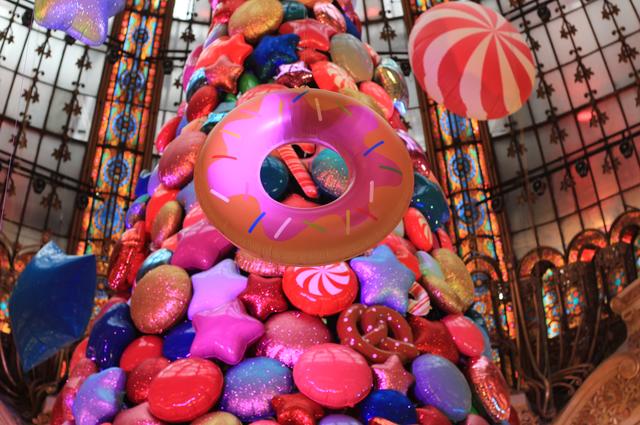 There is a common misconception that there are sales in Paris before Christmas. It's actually an extremely unprofitable time for sellers. Winter sales in Paris start on the second Wednesday of January.
But it's still worth a stroll through the malls and shops on the Champs-Elysées. It's beautiful! There are sparkling Christmas trees in every display case and at the entrances to the shops. Large shopping galleries arrange puppet performances in their showcases These "live showcases" are known all over the world.
» See more – The Best Shopping in Paris
Christmas Mass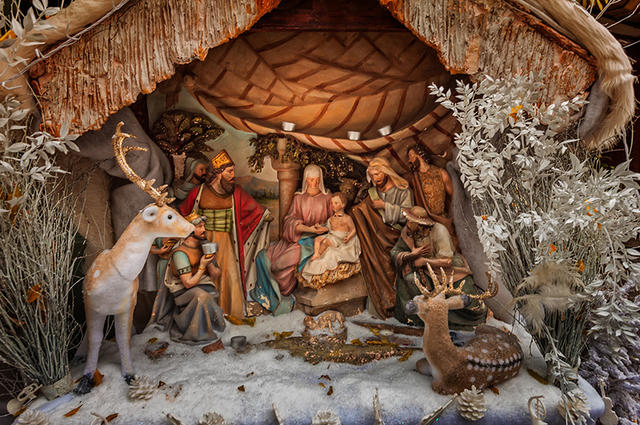 Not everyone is religious, but those who are celebrate with a festive Christmas Mass The main Christmas Mass in Paris was traditionally held in Notre Dame Cathedral, but this year the Cathedral is closed for renovation. A Christmas fair and a Christmas tree will still be organized in front of the cathedral, but the main mass will be held in the Church of Saint Eustache.
Festive masses are held in many churches and cathedrals in Paris. Usually there is an evening mass on December 24 from 18:00 or later. Night Mass starts at 22:00 or 24:00. The next day on December 25th, the afternoon mass runs from 11:00 until 18:00 most of the day.
The Sacre Coeur Basilica hosts a festive concert of organ music on 24 December. It is a unique opportunity to hear the oldest organ in Europe. The concert starts at 22:00. From 23:00 the evening mass starts, smoothly passing into the night mass.
» See more – Sacre Coeur and other Montmartre's best tourist sites
Christmas in the castle
We usually warn readers that parks and palaces on the outskirts of Paris are closed in winter. It is not a great pleasure to walk in the wet snow among the naked flowerbeds. Most people don't want to go to Versailles in winter and miss out on the beautiful gardens.
But Vaux-le-Vicomte has made Christmas an additional occasion to visit. The park will be decorated with garlands and inside the palace will be a cozy Christmas theme. Fans of ancient beauty will be interested in visiting the carriage museum. Many of them were used by French princes and princesses.
Château de Chambord also decided to celebrate the winter holidays this year. From 1 December to 5 January, the Château will open to the public and is preparing some Christmas surprises.
Christmas at Disneyland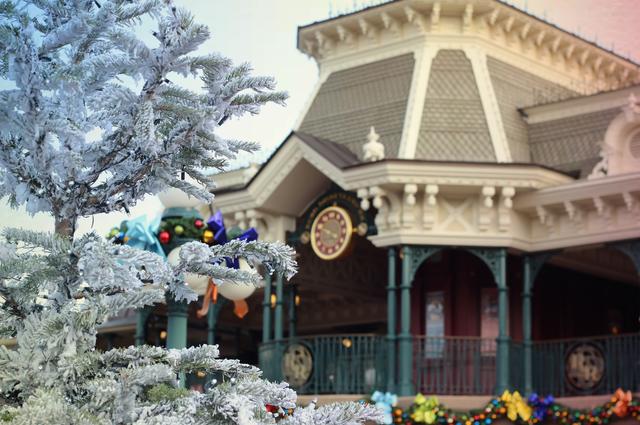 All children love Christmas for Santa Claus and presents. A holiday spent at Disneyland Paris will be the best Christmas ever in a child's life, and many adults will believe in fairy tales again after such a holiday.
The Christmas program at Disneyland is richer and more fun than usual days. Even the daily parade takes place on the main street twice a day! Santa Claus welcomes obedient kids every day in his office.
In order to give as many kids as possible the chance to meet Santa Claus, the Christmas program at Disneyland starts in early November and lasts until January 9. Tickets must be bought in advance. You can arrange everything at this link.
Christmas festivities
Christmas is a family holiday. After having fun at the Christmas markets and attending Mass, Parisians go home to the festive table. There are no loud nighttime parties or fireworks on Christmas. It's still a week before New Year's Eve, so you have to save your energy to have enough for the New Years celebrations!
Merry Christmas in Paris!
https://voyage10.com/wp-content/webpc-passthru.php?src=https://voyage10.com/wp-content/uploads/2020/09/cathedral-3599931_1920_0.jpg&nocache=1
425
640
Anna
https://voyage10.com/wp-content/webpc-passthru.php?src=https://voyage10.com/wp-content/uploads/2022/01/voyage10_logo-2-300x95.png&nocache=1
Anna
2020-09-22 04:29:44
2022-12-25 07:36:44
The traditions of Christmas in Paris