Beaujolais Nouveau: the feast of young wine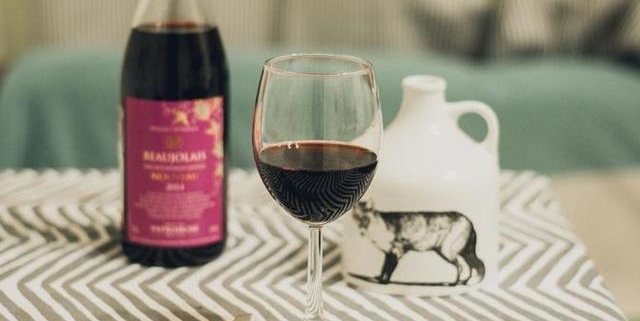 On the third Thursday of November each year, all of France celebrates the day of Beaujolais Nouveau (young wine of Beaujolais). This is a newer tradition, and there are questions about young wine — should you drink it? Let's take a look at this unique tradition.
How do they make Beaujolais Nouveau?
The wine-making region of Beaujolais belongs to Burgundy, but this wine is not called or considered Burgundy. It's made with a different variety of grapes, and processed with different technology.
In Beaujolais they grow the Gamay variety of red grapes. These grapes are well adapted to the local soils and they're found almost nowhere else. Their yield is good and they ripen quickly.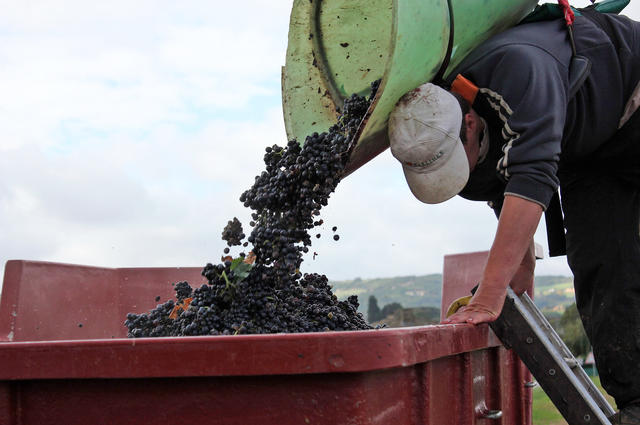 The collected bunches are put into the fermentation tank whole. The grapes at the bottom burst under the weight of the upper ones and fermentation begins. After three or four days and the vat is fizzing with carbon dioxide. The sizzling sound of fermentation is poetically called "wine music" by the winemakers of Beaujolais.
Then the fermented grape juice is pressed from the berry skins and branches. It ferments for another six weeks before it is bottled. The young wine is ready by fall, just in time to brighten up cold winter days.
The story of Beaujolais Nouveau
November 11th is St. Martin's Day in France. It's not clear what connects this saint to wine. Before he became a monk and bishop, Martin was a military man. Perhaps he simply loved to drink, or maybe he drank with grief, from the awareness of the frailty of existence. History will never shed light on this question. But for some reason, St. Martin's Day became the day the first young wine was tasted.
Due to the peculiarities of technology, young wine cannot be stored for long. It does not become aged, but spoils by spring. To sell it, the taverns resorted to tricks. 460-gram bottles of wine were lined up on bar racks and sold by the meter. There were 12.5 bottles per meter, so the buyer of the meter received a bonus: the thirteenth bottle was free. I'll have two meters of wine, please!
The tradition of drinking young wine exists not only in France. In Portugal, "vinho verde" is named not for the color but for its maturity. Young wines are also made in Austria, Spain, Italy and even other regions of France. But only Beaujolais Nouveau has become a famous brand.
After World War I, it became indecent to celebrate November 11. On this day in 1918, the warring powers signed an armistice agreement, and the date became a day in memory of the fallen. But life goes on, the grapes bear fruit, the wine ripens. With the influence of winemakers, the day of Beaujolais Nouveau began to take place on the third Thursday of November. As the twentieth century progressed, imports and exports took over, and the young Beaujolais was not as successful as other, matured wines.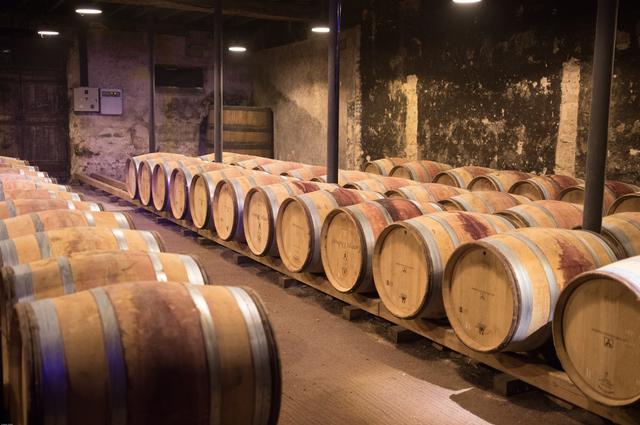 Marketers then took up the business of promoting this wine, and they've done quite well. The day of Beaujolais Nouveau was declared a holiday. You'll see plenty of pictures with celebrities tasting young wine, and it is at the peak of popularity.
Another tradition started by marketers involves going from bar to bar and drink a glass. Maybe it's a tribute to the time when young wine was made in every house. In each courtyard the wine was different, and the owners would compete. The modern day of Beaujolais Nouveau is an evening of merry walks with friends from bar to bar with a glass of wine.
The Beaujolais Nouveau paradox
Now Beaujolais Nouveau is enjoyed around the world—half of it goes for export. If it weren't a good product, would it be so widespread in the world market? Probably not. But wine gourmets are often dismissive of the drink. They say that one can only drink it out of despair, realizing the inevitable morning effects of the party.
Beaujolais can only be compared with other young wines. And the winemakers of the Beaujolais region should be commended. They found a way to get a drinkable wine as soon as possible. Naturally, this wine is different from other wines. But it's a well-liked wine by many people, and definitely worth a try!
What is Beaujolais Nouveau like to drink?
Young wine is characterized by brightness and sharpness, but almost no tartness. The tannins just don't have time to extract from the grape skins. The wine tastes fruity, with berry flavors. This drink is easy to consume, so you can drink more than you should, hence the noted morning effects.
Beaujolais Nouveau should be served chilled to 11-13 degrees. That's about the weather in France in November, so it's very comfortable to drink outside. But it's not so comfortable to eat. Local cheeses (goat cabrion, Comté, Chabichou, Camembert and Saint-Marcellin), pork and egg dishes are often served with young wine.
» See more – 10 French dishes worth trying in Paris
Where to celebrate the day of Beaujolais Nouveau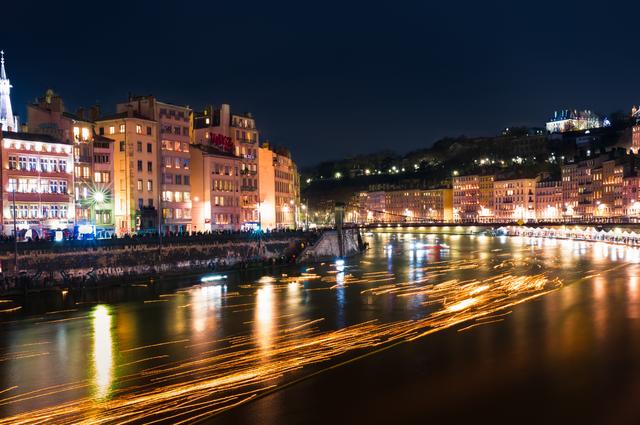 The main place to celebrate, of course, is the town of Beaujolais Nouveau, to the north of Lyon. There, on the Wednesday night before the third Thursday of November, they wait for midnight and gather in the town square with torches, screaming "Le Beaujolais Nouveau est arrive!" and breaking the cork from the first barrels.
It is easier and more accessible to celebrate in Lyon. There Beaujolais Nouveau is greeted with a real show: There's an orchestra playing, and winemakers roll barrels through the streets. How much wine is drunk during this night! It's not for nothing Alphonse Daudet said that Lyon stands on three rivers: Rhone, Saône and Beaujolais.
In big cities like Paris, Beaujolais Nouveau is celebrated in every bar. Walk the streets of Montmartre and the holiday will sweep you up on its own.
Beaujolais Nouveau is a symbol, a vivid emotion, a holiday. Don't judge it harshly, but succumb to the spirit of universal fun. That's what they are, the French. They can make a feast out of nothing.
Happy Beaujolais Nouveau!
https://voyage10.com/wp-content/webpc-passthru.php?src=https://voyage10.com/wp-content/uploads/2020/09/wine-624307_1920.jpg&nocache=1
425
640
Anna
https://voyage10.com/wp-content/webpc-passthru.php?src=https://voyage10.com/wp-content/uploads/2022/01/voyage10_logo-2-300x95.png&nocache=1
Anna
2020-09-19 05:51:23
2022-12-25 08:19:54
Beaujolais Nouveau: the feast of young wine