What can I see in Paris in just one day?

If it's your first time in Paris and you only have one day, don't worry: we have an excellent route for you to take to see some of the best sights in the city!
What can you see in Paris in just one day? Of course, you can't see absolutely everything in just a day, though some people may try to tell you so. And don't believe those who say two or three days is enough in Paris either. You can't see everything in just a few days, or even a week, and anyone who says they have doesn't know what they're missing.
However, if you do have just a day in Paris, you can see quite a few great places. Here are tickets that will help you easily get to the most popular tourist sites.
We recommend this foot route of the city. You don't have to stress about transport, and you'll see the most important things. And we recommend downloading our audio guides. They have prepared routes and interesting stories that you can listen to as you walk. It's quick, cheap, comfortable and takes you through the best parts of Paris all in just one day.
The route that's described here is an expected 6-7 km, but could be up to 10 if you wander a bit. Keep this in mind as you make plans, because it is a lot of walking. You can pick an easier route, like riding on a river boat on the Seine or a double-decker tour bus if you can't or don't want to walk the whole route. Look at City Pass offerings that include transport from the airport, a boat tour and even entrance to the Louvre. It might be useful for a one-day trip.
First you need to get to either the metro station Cite or St. Michele Notre-Dame. Either way you'll be on the island where Paris started, in the center of the city. This is where the famous Notre-Dame de Paris is. It's currently under repairs after the tragic fire, so for now, you can't visit Quasimodo's home, but you can still see the exterior.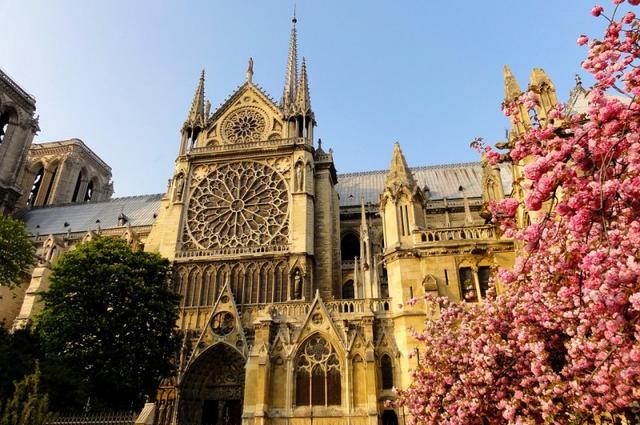 After you've taken enough pictures and jumped on the shiny circle in front of the entrance (kilometer 0), turn away from the cathedral and face the rest of Paris. Take a right turn, cross the bridge, and you'll be at the town hall square. It's a wonderful building that often has various events out front like exhibitions, volleyball, an ice rink, tennis or even a cottage to look at. Walk around, go back to the Seine and again turn your back to the town hall and Notre-Dame and walk along the river.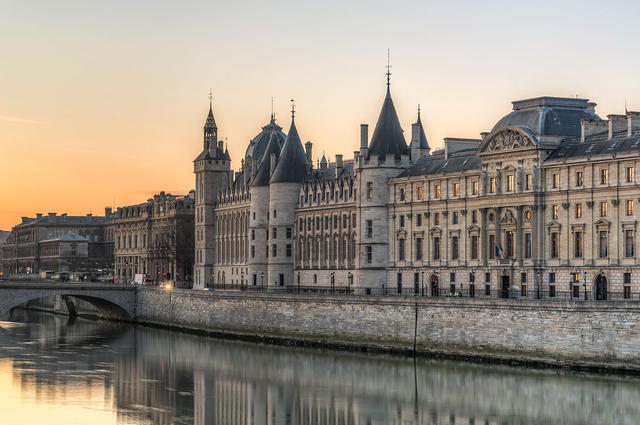 To your left, you'll see a castle, the Conciergerie. Many political prisoners, from Marie Antoinette to Robespierre, spent their last days here during the Great French Revolution.
Soon you'll reach the Louvre. It'll be to your right. You won't have time to get in — the amount of time you'd spend waiting in line can be spent seeing many other sights in Paris. But you can in the courtyard and take a picture by the pyramid. Walk around the beautiful Tuileries gardens.
Go through the garden to get to the place de la Concorde. There's an Egyptian trophy from Napoleon's conquests here: the Obelisk. This is also where Marie Antoinette and Robespierre were decapitated.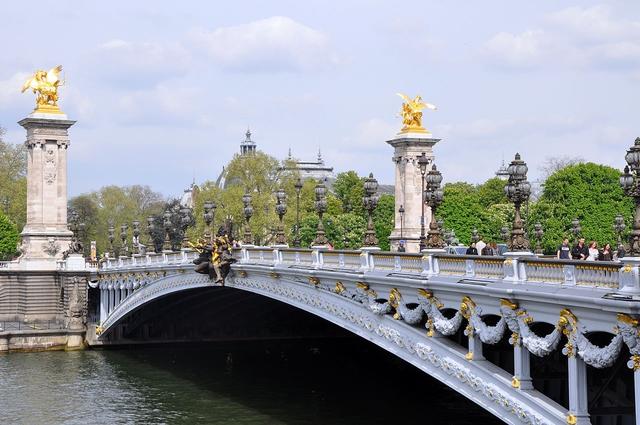 Go back to the river and continue along it. The next bridge you'll see is one of the most beautiful in Paris. It's the bridge named after the Russian Emperor Alexander III.
Continue along the river and your tour of Paris's bridges. The bridge after the next is Pont d'Alma. To your right you'll see a monument like the eternal flame. No one remembers who it's for. But this is where Princess Diana was hit, and now this monument is a pilgrimage destination for her admirers.
Continue along the river and you'll see the Eiffel Tower! We recommend first walking around the base and then going to Trocadero square, which has the best view of the tower.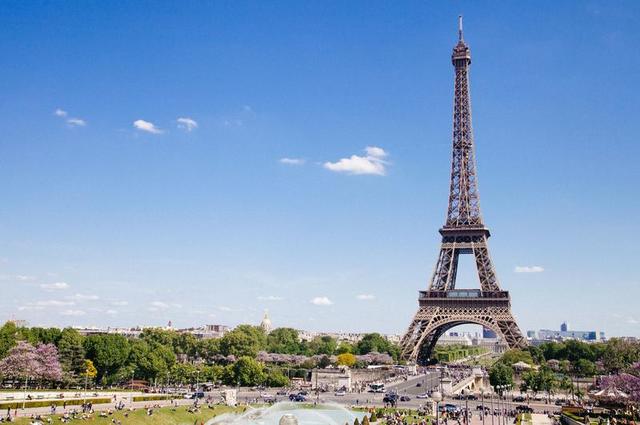 We know you want to enjoy your walk, take lots of pictures, and stop to eat, so our route up to this point will take an entire day at this comfortable pace.
However, if you still have time, go into the metro and take line 6 to Charles de Gaulle Etoile station. It's not far, just 5-10 minutes. You'll be at the Champs Elysees across from the Arc de Triomph and you can walk along the city's most famous road.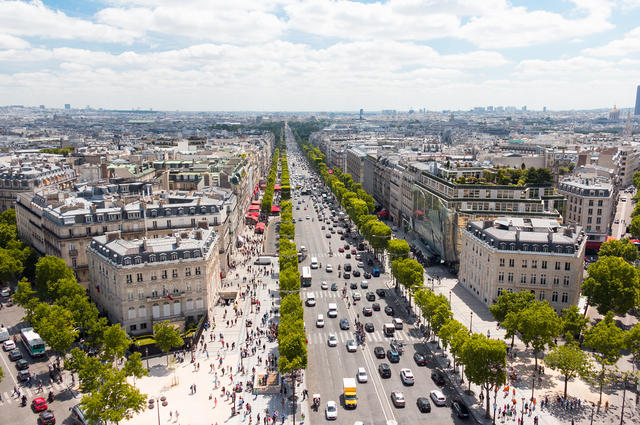 If you aren't interested in shopping and want to keep walking around Paris more, then you can continue on the second line to the metro station Blanche. It's in the middle of Montmartre next to Moulin Rouge. It's a great place to conclude your day in Paris!
Have a nice trip!
» See more – route on the map
https://voyage10.com/wp-content/webpc-passthru.php?src=https://voyage10.com/wp-content/uploads/2021/04/1280px-Paris_skyline_quality_image_Tour_Eiffel.jpg&nocache=1
853
1280
Alina
https://voyage10.com/wp-content/webpc-passthru.php?src=https://voyage10.com/wp-content/uploads/2022/01/voyage10_logo-2-300x95.png&nocache=1
Alina
2020-03-22 20:10:34
2022-08-25 09:45:07
What can I see in Paris in just one day?