Where to eat in Amsterdam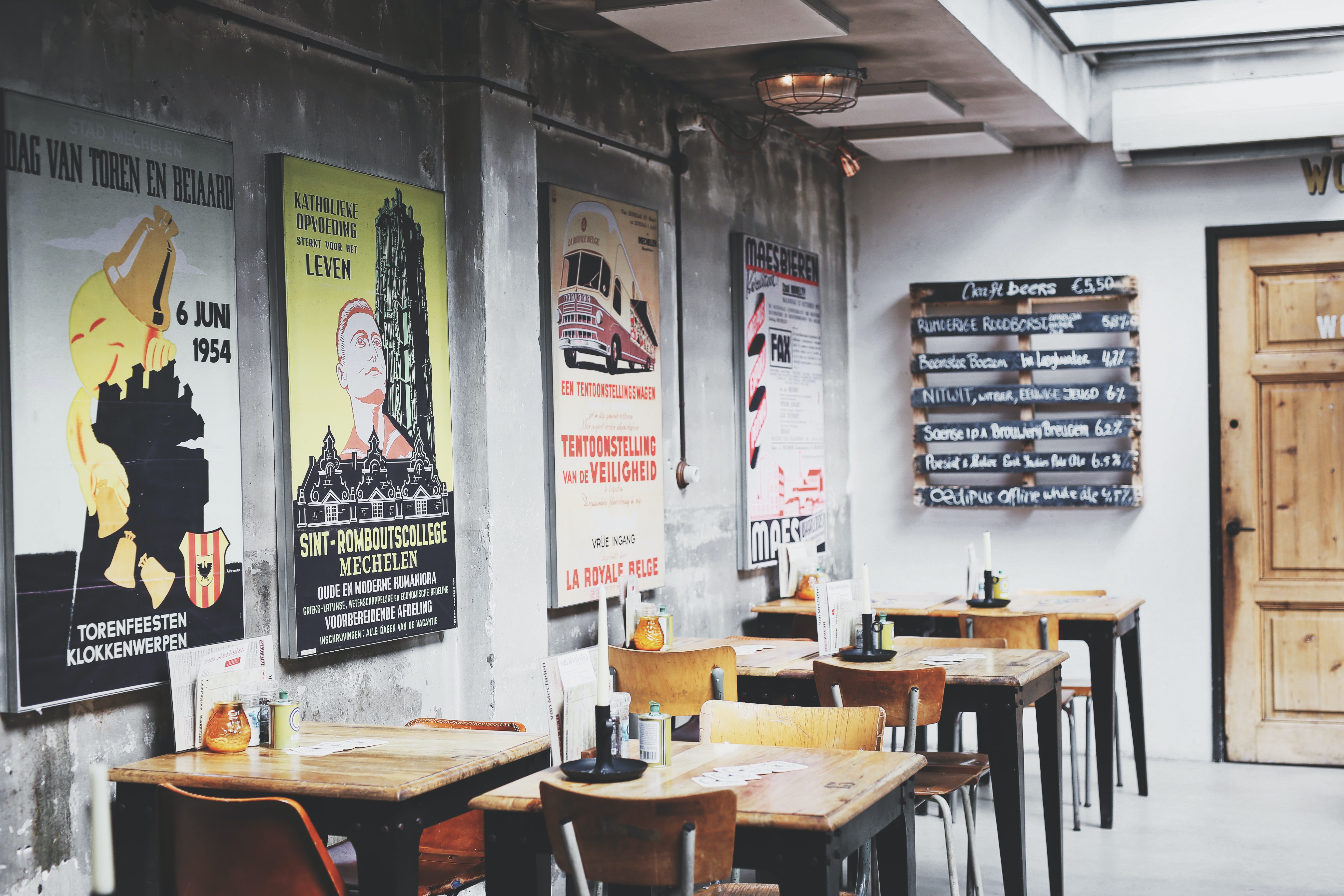 The Netherlands is a country where anyone, even the pickiest tourist, will be surprised by unusual entertainment, the easy-going lifestyle, the unique fashions and, of course, the food. You'll find traditional Dutch food everywhere, including sausages with potatoes, bitterballen and pea soup, but the locals really know their food, and you can find all kinds of food in Amsterdam.
We've put together a list of unusual places in Amsterdam where vegetarians, steak lovers and those who care about both the menu and atmosphere can eat.
Where can I drink coffee and get a bite to eat in Amsterdam?
Coffee & Coconuts is a beloved place where you get eat breakfast, work, get a cup of coffee or get a quick snack. It's a three-story building with hanging benches, an abundance of greenery and freshly ground coffee. And they have great avocado toast with eggs and bacon. The sea salt and nut cookies are to die for.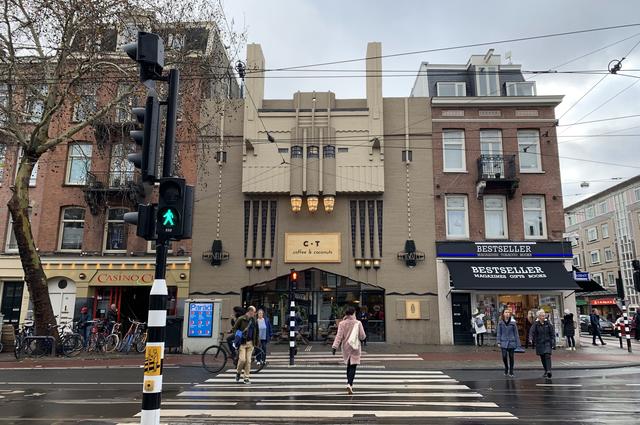 It's at Ceintuurbaan 282-284.
Van Stapele Koekmakerij is a great place to go even if you don't have a sweet tooth. They bake cookies from milk and white chocolate before your eyes. If you're walking around the Bloemenmarkt or the Kalverstraat shopping street, definitely come here. The aroma spreads to the neighboring streets and the line is usually long, but worth it. Buy 10 at once because one won't be enough.
It's at Heisteeg 4.
You could write a whole article about coffee in the Netherlands. You can find places with good coffee everywhere. These are some of our favorites: Coffee Sometime, Scandinavian Embassy, Rum Baba, Lot Sixty-One, Toki, and Vascobelo V-Bar.
Note: cafes in the Netherlands close at 6.
Eating etiquette in Amsterdam
Healthy food lovers, including avocado lovers, should go to The Avocado Show, which is the first place where every dish includes avocados. It's delicious and beautiful. The owners are a Dutchman and a Belgian who've even written a book, which would make a great gift for those who love original recipes.
It's at Daniël Stalperstraat 61.
Poke Perfect is a place with Hawaiian cuisine. You'll build your own bowl (a modern trend in healthy eating) or pick one of six options. All the dishes are mare from recycled plastic or wood and the food and drinks are biocertified. Be careful: the standard 10-Euro portion is enough for two meals.
It's at Prinsengracht 502.
Vegan Junk Food Bar where the name speaks for itself. You can get "junk food" here. Vegan burgers with mayonnaise, bitterballen, lumpia and other Dutch dishes are served here.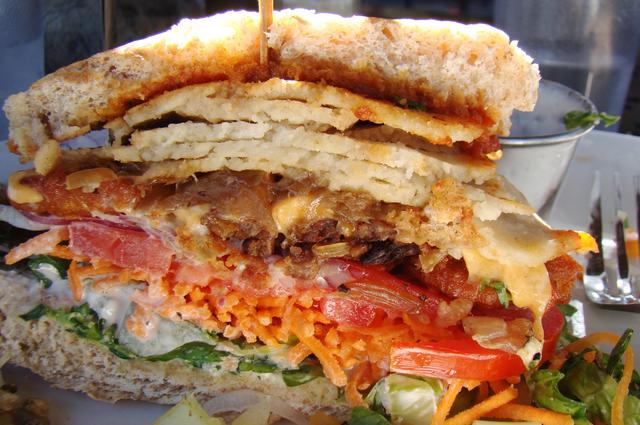 It's at Staringplein 22.
Where can I get cheap food in Amsterdam?
If you want to get a great dinner for 15 Euros or less, go to the Neapolitan woodfired pizzeria Sotto. It's frequented by Italian immigrants who say only their mothers' cooking is better.
It's at Amstelveenseweg 89 and Roelofhartstraat 27.
People go to SLA for soups and salads. The ingredient combinations will shock your taste buds and you can add other ingredients to make the perfect combination to suit your taste. In Amsterdam, like in all of the Netherlands, this restaurant is everywhere, but our favorite is the one by the Vondelpark entrance.
It's at Amstelveenseweg 124.
Places with special atmospheres
If you want a choice piece of meat made right, reserve a table at a Loetje restaurant. Many people go to Amsterdam just for this steak. We recommend getting the ladies' size at 200 grams cooked medium, a side of fries, and a salad with white bread. Why do I need bread, you ask? Because the steaks are cooked in butter and you'll want to sop up every bit of that delicious sauce. Our favorite location is near the central station in a canal.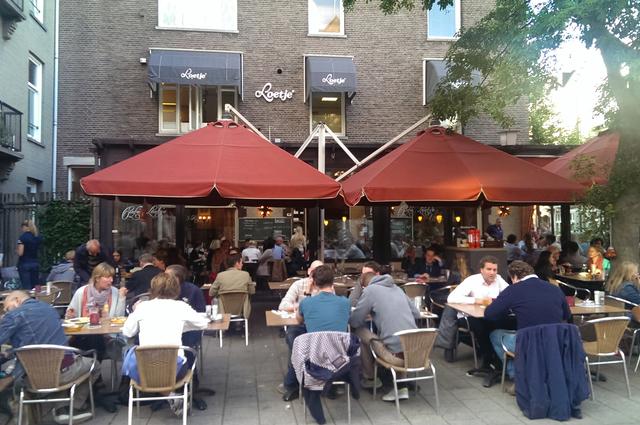 It's at Stationsplein 10.
If you're going to the Netherlands during the rainy season (October to April) you might enjoy a fondue dinner. The locals say that it used to be served almost everywhere and now it's hard to find a place where the price matches the quality. But we found one and it's called Fondue&Fondue.
It's at Overtoom 415.
Do you want to be immersed in the real Dutch atmosphere? Pick a place with a working fireplace or firepit. The Dutch joke, "If you were at a party and didn't enjoy burning logs, then you just sat at home." These kinds of places are usually built on the coast, but if you don't have time to go to Zandvoortaan aan Zee, here are two places in Amsterdam with an open flame.
Shiraz is a wine bar and shop with a collection of 150 different wines. It's a nice place to spend a cozy evening with your favorite people.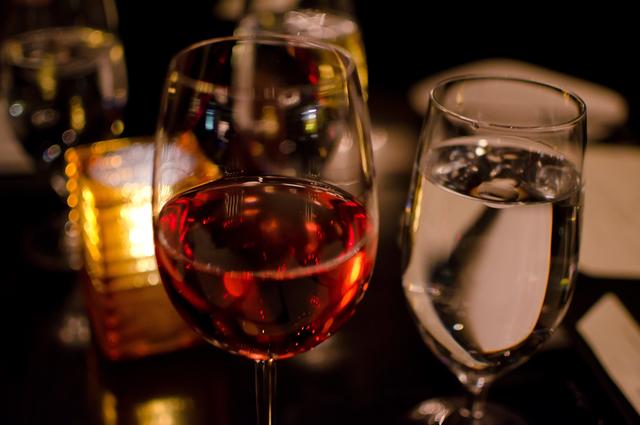 It's at Lijnbaansgracht 267 HS.
Cafe Zurich is popular because its tables are arranged in a circle, so every guest has access to the fireplace.
It's at Mercatorplein 2b.
If you really want to capture Amsterdam's heart, tourism professionals can help you find the best spots. You can take an evening cruise through Amsterdam's canals and enjoy a dinner made up of astounding dishes in a fancy restaurant. More details here.
Definitely reserve a place in advance if you don't want to eat in McDonalds. About 7 million tourists go to Amsterdam every year and everyone wants to enjoy the city's amazing restaurants. Call in advance with a local sim card to reserve a table online.
If you don't have time and want to maximize your trip, order a food tour. These people know a lot about the places where the Dutch go and will show you some great places to eat. You can find and sign up for a tour by following this link.
We hope this article will help you with your trip to Amsterdam. See you soon!
https://voyage10.com/wp-content/webpc-passthru.php?src=https://voyage10.com/wp-content/uploads/2021/04/florencia-viadana-0y92si4ZLyA-unsplash.jpg&nocache=1
0
0
Alina
https://voyage10.com/wp-content/webpc-passthru.php?src=https://voyage10.com/wp-content/uploads/2022/01/voyage10_logo-2-300x95.png&nocache=1
Alina
2020-05-14 16:54:59
2022-12-24 16:59:14
Where to eat in Amsterdam