10 French dishes worth trying in Paris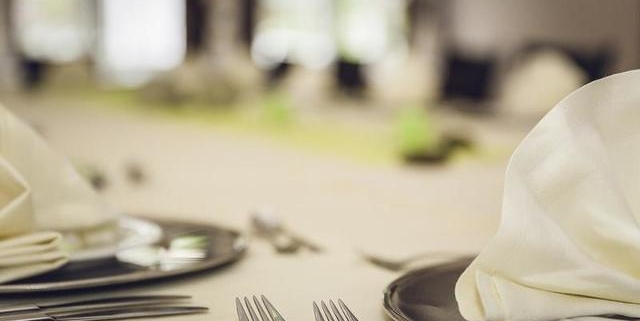 French food has been called "high-class" for a long time. Each of the 22 provinces has their own opinions on food and table service. French cuisine has several dishes that could be considered a calling card for the country.
To satisfy your culinary curiosity, there are many restaurants and cafes in Paris. Here are some of the best dishes to try and where to order them.
Onion Soup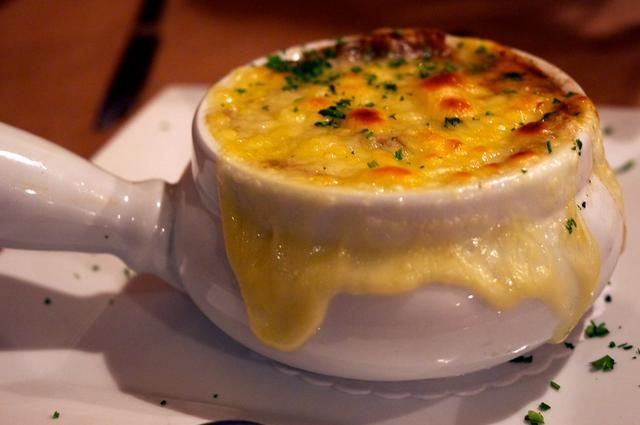 La soupe a l'oignon is the famous onion soup. This dish is more than just food for the French. They say the recipe was made by Luis XIV himself. It's made from sweet white onions, a couple of garlic heads and a low-fat meaty broth. The unique taste is created by local butter and white wine. It's eaten with toast or a baguette.
You can try it in the Paris restaurant Le Grand Vefour. Their menu also has Victor Hugo's beloved bean soup. The restaurant is interesting for both its history and its soups. You could have lunch at the table where Napoleon and Josephine loved to sit.
Onion soup is served in most French restaurants, but is considered a winter dish. On average it costs 9-10 Euros in Paris.
Snails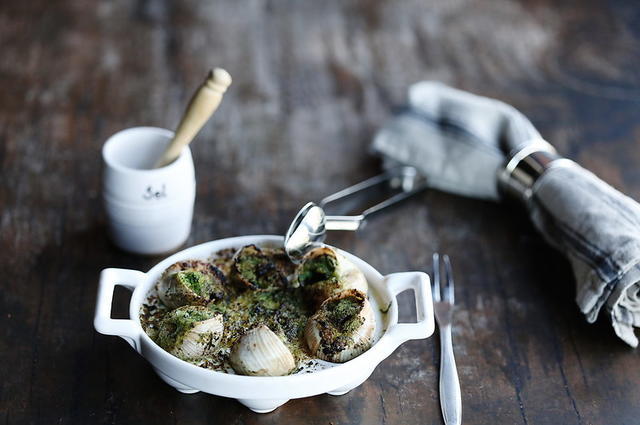 Every year there a special parade in Province on Christmas for snails. The famous French dish made from them is called Escargot a la bourguignonne. This means Burgundian-style snails.
It's made quite simply. The garden snail is baked in its shell with specific types of butter and spicy herbs. Anyone can eat this dish in France, even if they're on a serious fast. That's because snails aren't considered meat or fish by the French. They're raised in special snail gardens.
They're served in groups of 6 or 12, and the price can be from 6 to 20 Euros for the dish.
Our advice is that if you've been invited for dinner and you don't know how to properly eat snails, don't risk it. Not every Frenchman wants to share this delicacy.
Seafood: oysters and mussels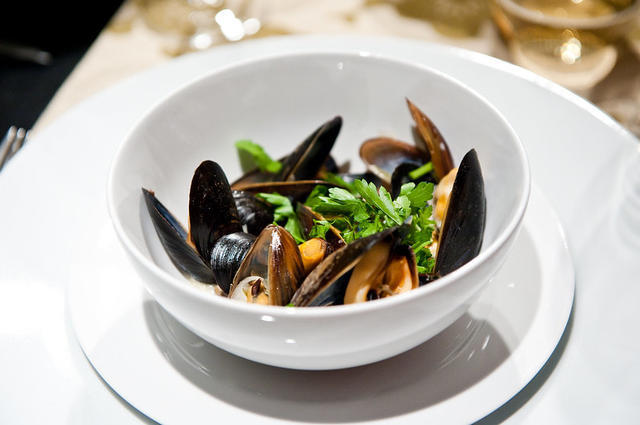 If you've decided to try Paris fast food, it's worth trying Moules Marinieres. It's made from mussels and onions along with white wine, butter, garlic and herbs. This quick dish is considered a real delicacy in many countries. You can try Moules Marinieres with various sauces in the chain restaurant Leon
Mussel season is from September to April. This is when they're usually served in restaurants. Other than the original recipe, mussels could be boiled with different cheeses or herbs depending on what the chef wants. A large dish of mussels costs about 12-16 Euros.
Of course, you can't avoid oysters when discussing seafood. The fresh delicacy from the Atlantic coast is usually advertised in restaurants with a sign saying, "we serve oysters." Oysters (Les huitres in French) are usually served in groups of 4, 6, or 12.
Squeeze lemon on the shell, and if the oyster moves, it means it's alive and fresh. Oyster is usually paired with the white wine Chablis. On average, a plate of oysters costs from 10 to 20 Euros.
Foie gras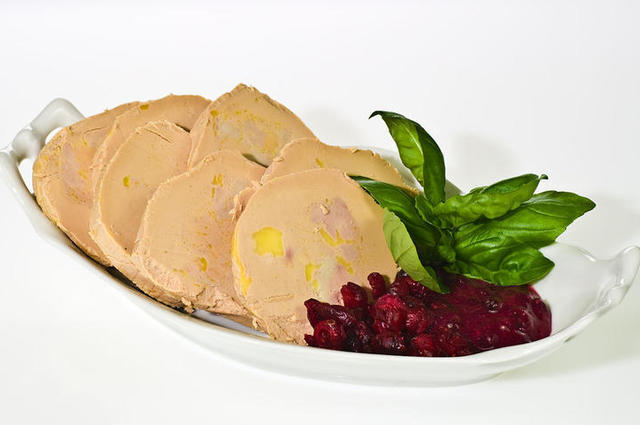 Foie gras Is the famous French delicacy made from the fatty liver of a goose or duck. It's made by feeding the bird in a certain way that many countries consider inhumane. But it's hard to imagine a holiday table without this pink-marbled delicacy.
Foie gras's price starts at about 8 Euros per portion.
Truffle dishes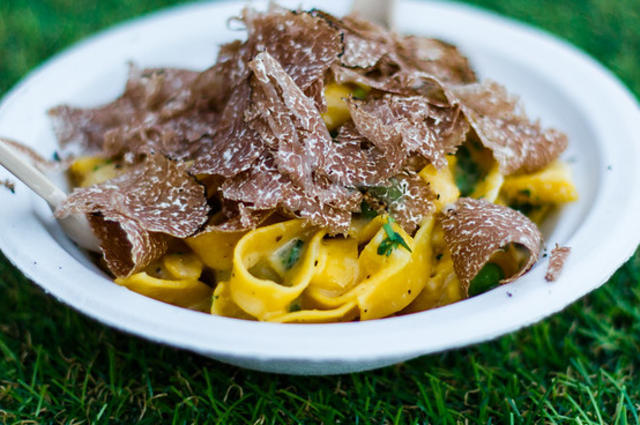 Nothing says more about the specific aristocratic taste of the French than truffles. These underground mushrooms are bought by restaurants at auctions to make luxurious dishes. They sold for a record price in 2010: one gram of dried truffles was sold for $17.
You can try this amazing dish in Paris in the restaurant la Maison de la Truffle. It's near the Tuileries park. Every item on their menu has truffles as an ingredient. They aren't cheap, but lasagna with truffles is affordable for many visitors to Paris.
Steak is a classic Paris dish
Paris locals and visitors alike love eating steak frites, a classic steak and French fries. It's cooked in many popular and affordable restaurants, including Le Relais de l'Entrecote. French chefs are able to turn this fairly simple dish into a masterpiece. One steak will usually cost from 12 to 25 Euros.
Duck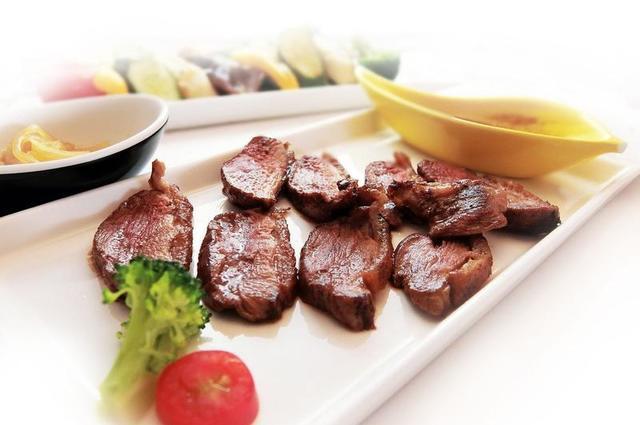 While in Paris, you just have to try duck that's locally prepared. One of the absolute tastiest dishes that uses a duck breast as the main ingredient is margret de canard aux pruneaux confits et pommes Lyonnaise. It's duck with black plums and candied apples. You can ask for the meat cooked how you want it, and it's served with a special sweet and sour sauce.
Coffee and desserts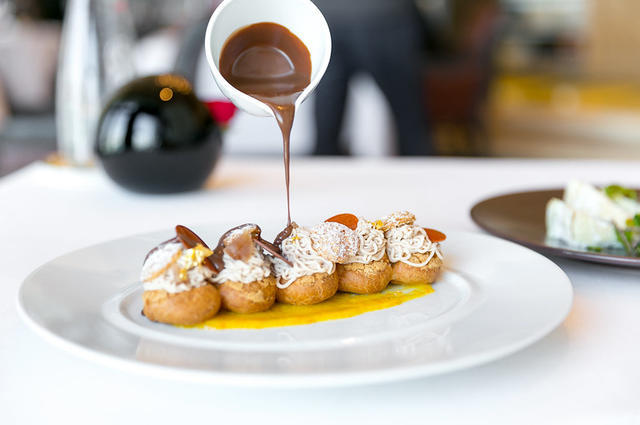 The French really love coffee. What do you think is included in many coffee recipes? Salt. This drink is worth trying with the popular dessert profiteroles, a soft pie with vanilla cream filling and ice cream.
Don't skip the profiteroles, but you'll also want to try the strawberry pie (tarte aux fraises). Paris is rich in bakeries, and French cuisine is famous for desserts. Your Paris trip is not the time to worry about sugar!
The minimal price for coffee is 1 Euro, but it's usually 2 or more. A croissant costs 1 Euro and desserts from 6 to 8.
Fried chestnuts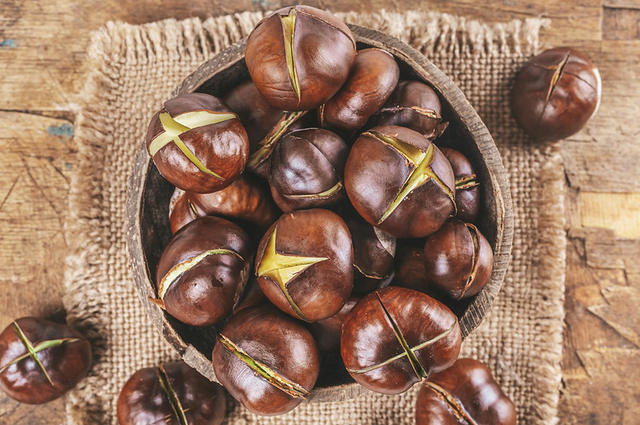 Fried chestnuts have an alluring aroma. At the end of October, walking through the city, you'll find many street merchants with this delicacy. Chestnuts can also be an ingredient in other dishes. They're used in risotto, with shrimp, asparagus salad, chocolate mousse, scallops and more.
Salads
Don't forget about salads. A French salad isn't an appetizer, but a dish that can fill you up on its own. On average they cost 15 Euros. The most famous are the Salade Lyonnaise (Lyonnaise salad with chestnuts, roasted bacon and eggs) and the Salade Niçoise (with tomatoes, bell peppers, vegetables and tuna).
Cheese and wine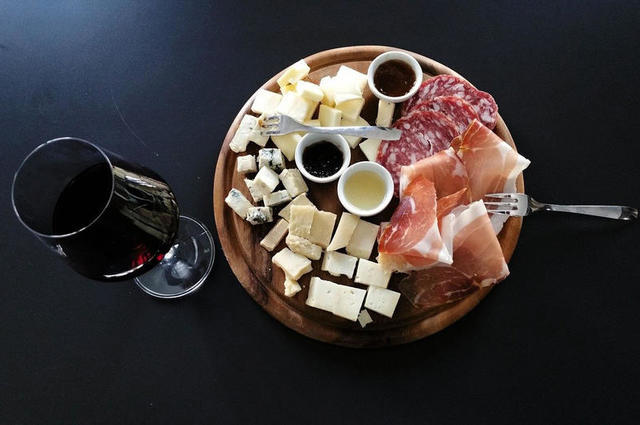 Food in France is an artform. Any dish will make an unforgettable impression. Local chefs can make a real masterpiece even out of seemingly incompatible ingredients. But your impression won't be complete unless you try local cheese with the traditionally popular wine.
» See more – 10 affordable places to eat in Paris
Bon Appetit!
https://voyage10.com/wp-content/webpc-passthru.php?src=https://voyage10.com/wp-content/uploads/2021/08/plate-1486363_1280_11.jpg&nocache=1
425
640
Alina
https://voyage10.com/wp-content/webpc-passthru.php?src=https://voyage10.com/wp-content/uploads/2022/01/voyage10_logo-2-300x95.png&nocache=1
Alina
2020-03-13 17:52:01
2022-12-24 14:42:45
10 French dishes worth trying in Paris