100 tips for your trip to Rome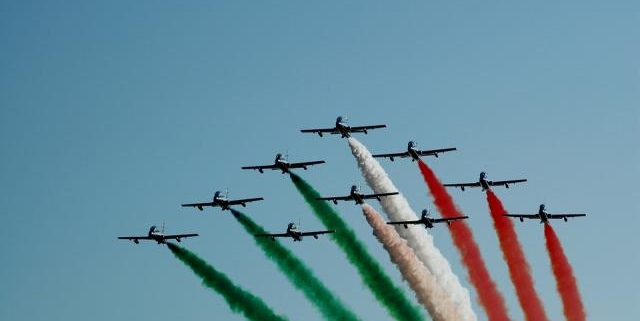 Rome is a city with unbelievable sights and extraordinary character. It's hard to understand the first time you visit, but if you fall in love, it'll be forever. Do you want to feel at home in the Eternal City? Then this article is perfect for you. We've gathered 100 helpful pieces of advice for a trip to Rome that'll help travels easily find their way in the Italian capital on the first trip! Buona fortuna!
How to use Roman transport
One of the most frequent questions tourists in Italy have is "How do I get to the center of Rome from the airport?" Honestly, Roman taxis aren't cheap. Getting to the city will cost you 60 Euros, and a 20-minute ride will cost at least 25-30 Euros. Instead, we recommend using the Leonardo Express, which leaves right from the airport. You can get to Termini Station (the central train station) for just 14 Euros. Another option is the Terravision bus network. That ride will cost 5 Euros. You can get tickets on the company's site in advance.

If you'll be moving around the city a lot, you can choose the metro, buses or trolleys. But it'll be more convenient to walk around, since all the main tourist sights are in a row and close to each other.

There are public transport strikes (sciopero) fairly often, about once every 1 or 2 weeks. During this time, buses usually run in the morning until 8:30, and then from 5:00 to 8:00 in the evening. The rest of the time most of the schedule is canceled and the metro stations also close. Plan an alternate route in advance and check the schedules for strikes.
You can get a ticket for the bus and metro in machines in metro stations (you can read more about this here), in tabacarias (tobacco stands with a T sign) or at newspaper stands. A ticket costs 1.5 Euros and works for 100 minutes after you use it.

Don't forget to have your ticket to show in buses. Ticket inspectors have started checking more often recently. You'll be fined if you don't have a ticket.

Travel like a local: you can use a ticket twice (within the 100-minute time period) if you first take the metro and then immediately get on a bus (it still works since you just scan it in the metro).

If you want to quickly see the city, you can get on a "Hop on Hop off" tourist bus with an audio guide. Read more about it here.
» See more – How to save money on public transport in Rome

Roman hotels and how to survive them
"Where should I stay in Rome?" is one of the most frequently asked questions by tourists. In short, don't stay in hotels near the Termini station. Or at least be aware that it's a convenient location, but it's very polluted. It could ruin your first impression of the city. We recommend staying in places like Via Nazionale (see hotels here), Via Nomentana (Porta Pia – hotels here), and the Monti (here are the best hotels) and Prati (see hotels here) regions. This way you'll be as close to the center as possible, be able to walk to your necessary transport and save money on your hotel room. You can look at the best hotels in these areas here.

No matter which hotel in Rome (or in Europe in general) you stay in, don't forget about the "hotel tax" (tassa di soggiorno). The closer you are to the center, the higher the tax. A 4-star hotel's tax near the pantheon will cost a person 5 Euros a night, but a 3-star hotel's tax in Via Nazionalte will be 1.5-2 Euros.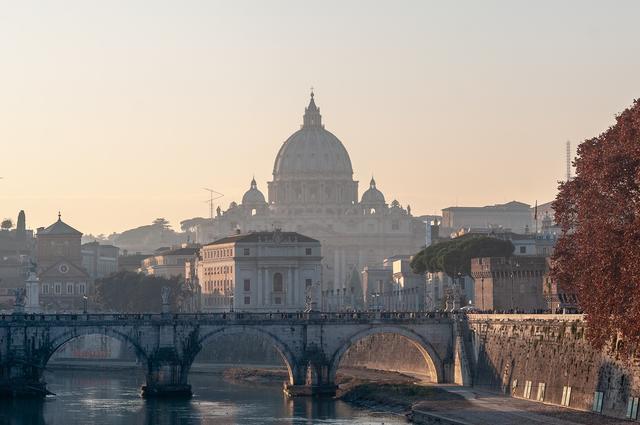 If you want to stay in a quaint, quiet area where you can relax and sleep like a baby, don't stay near tourist sites. Also, remember that the Spanish Stairs and Pantheon are noisy until very late, and the night life in the super popular tourist area, Trastevere, only starts at 10 pm!
If you'll be in Rome for more than a week, rent a small apartment. You'll get a better price and get to stay in a real Italian apartment!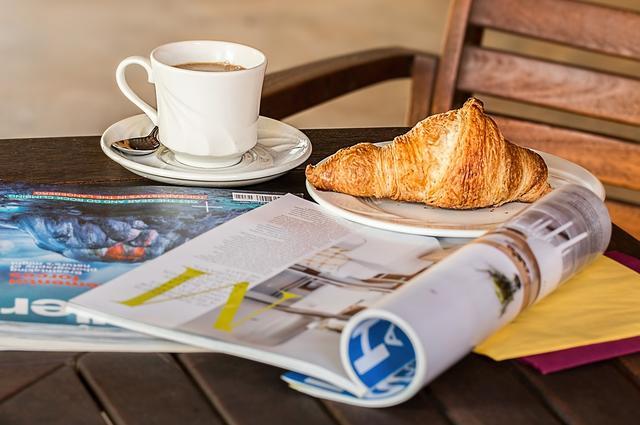 We recommend not eating breakfast in the hotel, since it's much better to have it in a real Roman bar with a cup of cappuccino and a traditional Italian cornetto! If that's not enough for you, then you can do it again in a couple hours!

If you're trying to decide whether to spend more on an expensive hotel or on activities, you should really choose the second option. Walking around the city will take up your entire day, so you won't be spending much time in your hotel.

The most important piece of advice: in the winter, make sure you bring warm clothes, since the heating isn't 24-7 in central and southern Italy, and stone tiles don't warm up well. And warm pajamas are fantastic! Make sure you have AC in the summer in your hotels since July and August in Rome are really hot!
General advice for Roman vacations
The best thing to know about visiting Rome is that you should get up as early as possible. The city wakes up early in the morning, and the restaurants and shops close up fairly early at night.

If you want to take pictures of the main tourist sights without huge crowds, going early will be better. There will already be a bunch of people at the Fontana di Trevi at 8:30 am.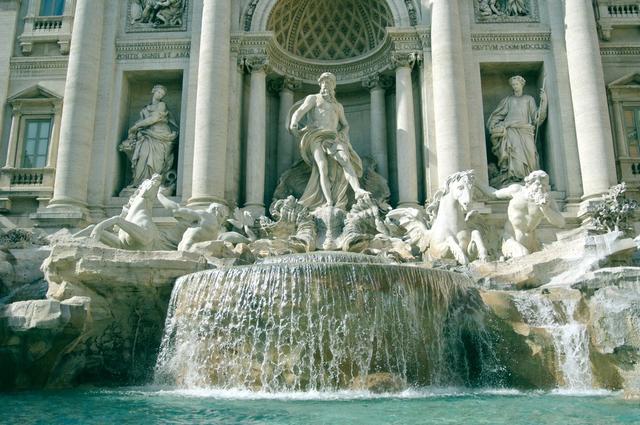 If you're going to the Vatican, don't bring anything metal or you can't get in.

Sometimes it might seem that Rome is one huge backdrop for movies and pictures. Everywhere you look is gorgeous. But there are special places that make your pictures magical. Here are some of our favorites: Via dei Coronari and the steps outside the restaurant Cucina del Teatro and the ice cream parlor of the same name, outside the Fontana di Trevi in the early morning, and on the top of the Trinita dei Monti at sunrise.

It's best to buy your tickets to the Colosseum or other famous historical places in Rome online and in advance. You'll save both time and money, since there are often discounts available.

Always check for bundles like the Colosseum + the Roman Forum + the Palatina.
If upon your arrival or departure you need to leave your luggage somewhere for a few hours, then look for "luggage storage" where you can leave your suitcase supervised for a few hours or even a few days for a certain price. One such place is right outside the Termini metro station on Via Giovanni Giolitti.

Make sure to wear layers in the winter, so you can take something off if it gets warmer during the day. The weather can quickly change in the morning/evening and afternoon in the spring and fall, so changing clothes often will be standard.

The best amount of time to spend in Rome is a week, and with no more than 4 planned tours. The rest of the time you should use to walk around the Eternal City, enjoy the atmosphere and the local cuisine, and just relax.
» See more – which attractions to book in advance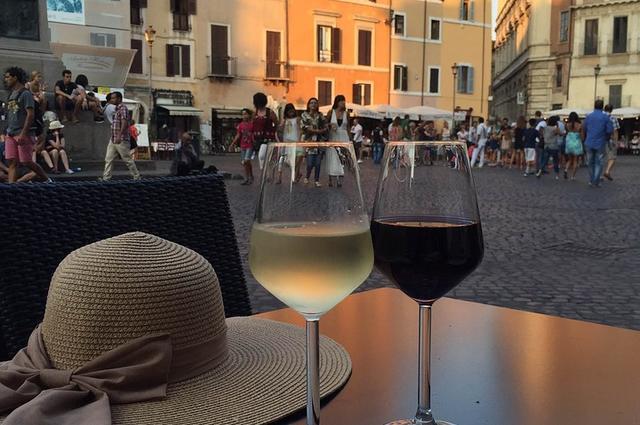 You'll never really know Rome unless you see it from the sky. Look for panoramic viewing platforms in Rome on the Gianicolo hill, the Aventinus hill, in the Orange Garden and from the Pincio hill in Villa Borghese. You can also go up to a viewing platform on the seventh floor of the La Rinascente mall on Via del Tritone and enjoy a wonderful view of Rome's roofs.

Every first Sunday of the month has free entry to Rome's main museums. If you're there at the beginning of the month, try to get up early on Sunday and go to your first museum 30 minutes before it opens since the lines are usually quite long!

Rome in the summer is very hot! You can escape the heat by going to cool churches, museums or city parks, or shops and malls during the hottest part of the day.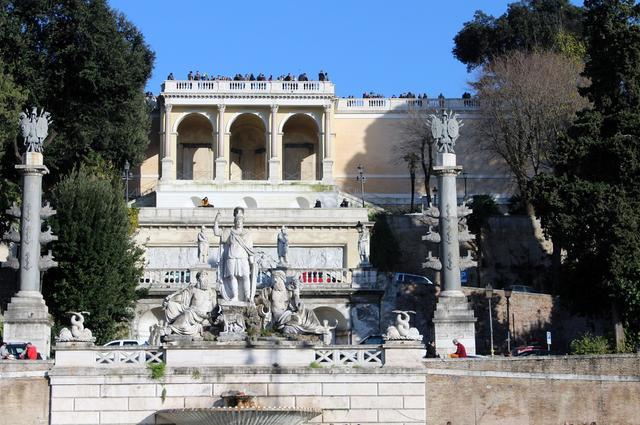 Do you want to learn more about Italy and have an easier time talking to the locals? Then go to an Italian language school for foreigners like Scuola Leonardo da Vinci on your trip. Classes last 3 hours in the morning and the Italian language and local culture are just amazing. After school, you have the rest of your day free to do everything you've planned.

Do you want to experience the real Roman atmosphere with the Roman dialect and Italian food? Then you should go to one of Rome's fruit markets! You won't regret a visit to mercato Trionfale, mercato Testaccio or mercato Rionale Monti.

Do you love vintage things? Then you should go to the famous Porta Portese market that is open every Sunday morning.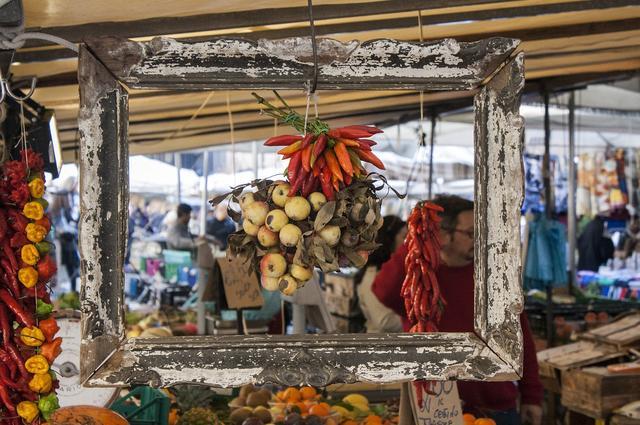 Wear comfortable shoes! This should probably be the most important rule for every traveler to Rome. Even if you've purchased some nice new shoes, we don't recommend wearing anything you can't walk comfortably all day in. You're likely to be walking at least 15 km every day and going up and down the medieval Roman streets.

Rome lives strictly by a schedule. Many places close for lunch at 1, and most stores close by 8 at night. You can count the number of 24-7 shops on one hand. We recommend getting used to this Roman schedule on your trip by getting up early and going to bed at a reasonable hour, so you'll have time to do what you want to and visit museums in the morning and early afternoon. Some churches also have their own schedule, so check ahead of time if there's a certain one you want to visit.
During the last and usually hottest summer month, when it can get to 40 Celsius and higher, Rome turns into a ghost town. From August to September, most restaurants, shops and offices close for summer vacation (Ferragosto).

The best times to visit Rome are May and September. That's when the weather is best for walking around the city.

If you're going to Rome during a holiday, make sure you go to the famous office supply store Vertecchi on Via della Croce near the Piazza di Spagna. Before holidays you can always find thematic goods and decorations that create an unbelievable atmosphere. For example, during Easter the store looks like a magical rabbit burrow, and for the month before Halloween it turns into a stylish spot that's covered in thematic zombies and scary things. At the end of October, it starts preparing for Christmas and turns into a winter wonderland!
The famous Roman park Villa Borghese has something for everyone. It's home to the Roman zoo and bioparco for birds and baby animals, as well as the famous museum Galleria Borghese. You can rent a bike, Segway or small cars for kids, ride on a boat on the lake, and just sit in a cafe under the huge trees and relax.

You'll find the usual tours of museums and churches, but you can also go on a trip with locals who will show you interesting things that are hidden from tourists.

If you want to go up to the Basilica di San Pietro's dome in the Vatican, then get there early (before 7:30). The line to go up to the dome is already massive at 8:30, so you'll be very grateful that you woke up early.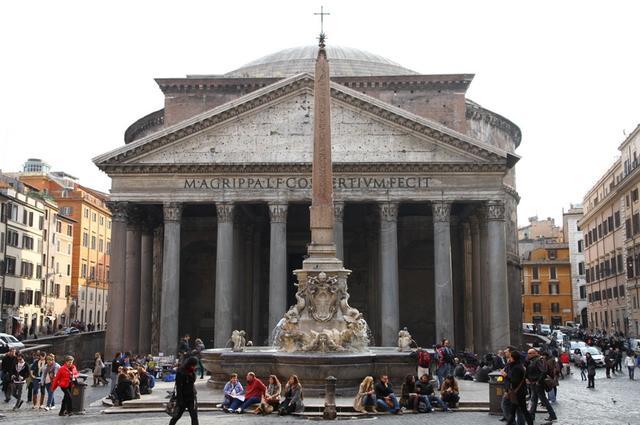 Do you want to see something new in Rome? Then go to the Coppede region and you'll see a completely different style of architecture then the ancient or Baroque that you're used to.

Are you having trouble deciding what to go see and where to start? There are three main museums: Galleria Borghese, Musei Capitolini and Musei Vaticani. If you aren't sure what to do, go to them first. If some of them are hard to get into, replace them with the Palazzo Barberini, Palazzo Doria Pamphili or the Palazoo delle Esposizioni on Via Nazionale.

While stores do close earlier than you may be used to, there's an active nightlife in Rome. Trastevere starts getting active at 8. Everyone goes out to party in the evening and sit in street bars and restaurants. You can hear street musicians, and artists come out too. The modern night club Shari Vari is just a three-minute walk from the Pantheon.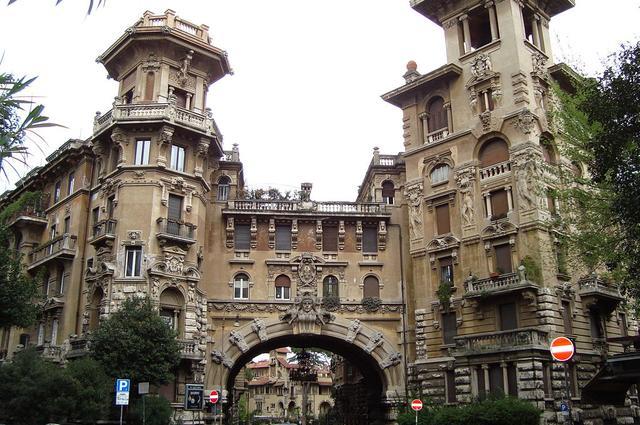 If you need to go to the restroom, just go into any bar, drink a cup of espresso or at least a bottle of water and ask to use the restroom. We don't recommend immediately going to the bathroom, since owners don't really like that kind of behavior and consider it rude. Don't expect to use the bathroom for free in McDonalds. You need to use your receipt, which has a code on it.

Did you know that you can see the works of Great Masters in Rome for free? For example, you'll find the works of Borromini and Bernini on Piazza Navona, the works of Caravaggio in the Basilica di Santa Maria del Popolo, and Michelangelo's works in the Basilica di San Pietro. It's no wonder that Rome is called an open-air museum!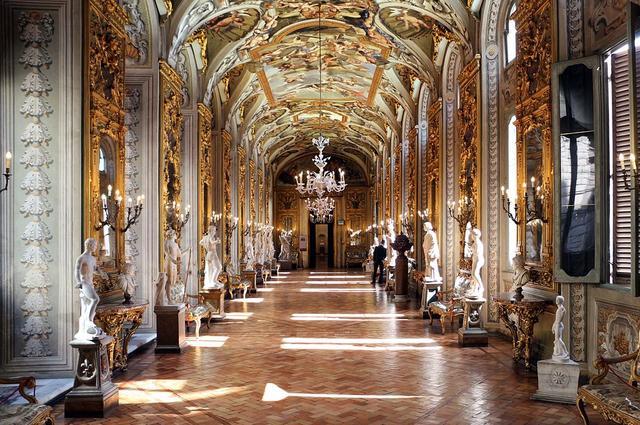 Do you want to see mythical, secret Rome? Then go on a night tour of the Eternal City. Watch out for ghosts!

If you want to experience the charm of Old Italy, spend a day in Trastevere and walk along its small streets, eat in the homey tavern La Casetta di Trastevere and watch the slow lives of the locals. And make sure you go to the neighboring Jewish region, Ghetto, where you can go to Kosher restaurants, shops and the main Synagogue in the city.
Tips for eating in Rome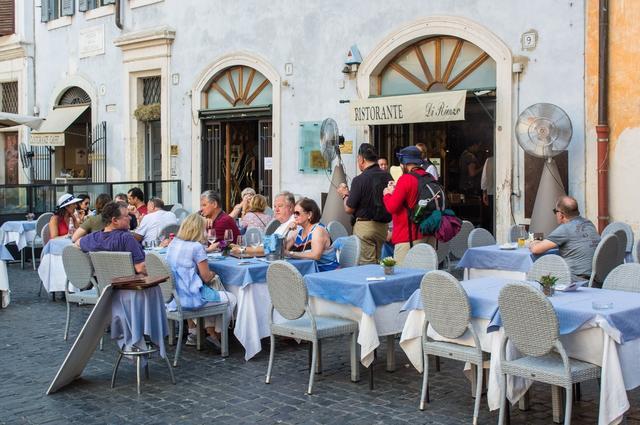 Don't go to restaurants near the main tourist sites. You're probably paying for the view, not the food. Just go around the corner, where you'll see a huge number of cafes and restaurants with amazing, traditional Italian food at reasonable prices. Romans are surprisingly hospitable people. They'll be happy to take you on a culinary tour and teach you all about their local dishes. Learn more here.

You don't have to spend a lot in expensive restaurants to eat well in Rome. Try traditional rice balls with mozzarella soup or pizza with all the possible options in a place like La Casa del Suppli or Suppli Roma.

You can't visit Rome without trying their traditional thin-crust pizza. You'll find this tasty dish in pizzerias like Pizza Re, Gatta Mangiona, Emma, and Antica Pizzeria da Michele.
» See more – The 10 best pizzerias in Rome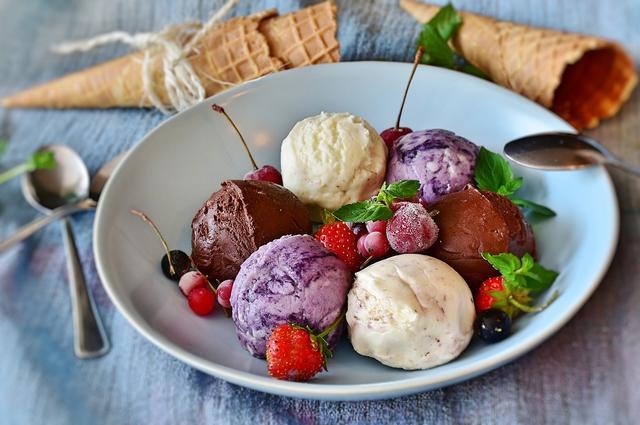 Do you like to have a filling meal? Then you'll like the local Chinese and Japanese all-you-can-eat restaurants. You pay a fixed price for lunch or dinner and eat as much as you want! A good example of such a place in Rome is Chopstick or Sushi Sun. On average, it won't be more than 15-20 Euros per person.

Italy is proud of its famous traditional gelato. But not every gelateria has the best quality products and best ingredients. So if you want to enjoy the traditional Italian desert at its best, we recommend going to Gelateria dei Gracchi, Gelateria del Teatro and Gelateria la Romana.

Do you want to have a traditional Italian aperitif with a view of the Colosseum? Then go to the Oppio Caffe bar. You can go to a buffet with an unlimited amount of appetizers and small snacks, along with alcoholic and non-alcoholic cocktails from 6 to 10 for just 12 Euros!

It's easy to find a place that fits your budget. Almost every Italian cafe has a street menu that lists the prices.
» See more – The best cheap places to eat in Rome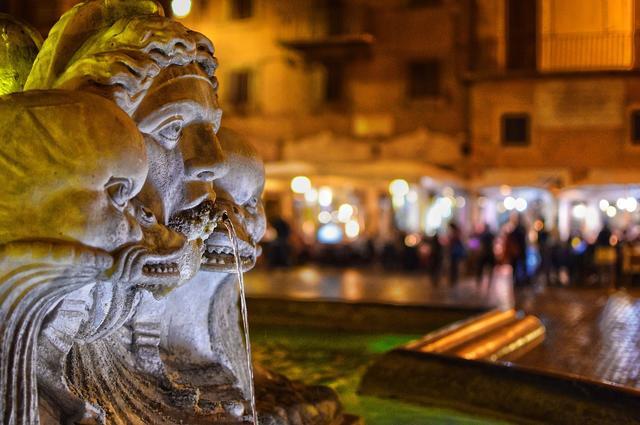 In Rome you can forget about spending money on bottled water since the city has dozens of drinking fountains with clean mountain water. So just buy one bottle or bring your own, and fill it up as much as you'd like!

Rome is a perfect destination for coffee lovers. The best coffee in Rome is in the Sant'Eustacchio il Caffe bar or in the Tazza d'Oro. Remember, bars in Italy are places for breakfast and having a cappuccino and cornetto!

If you want to save money, drink your coffee and have breakfast at the bar with Italians. This way you won't have to pay for table service.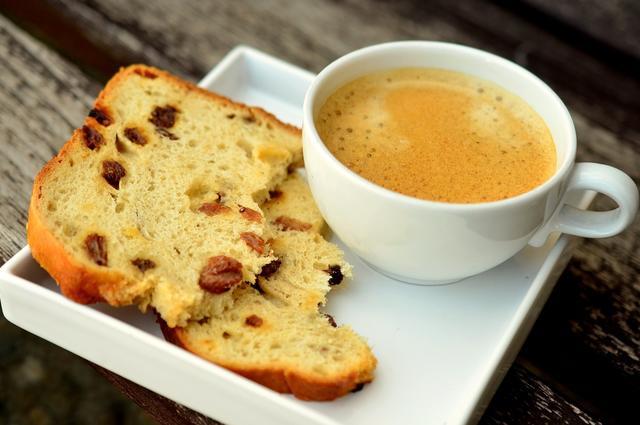 People don't drink tea in Italian restaurants and bars, and there's no tea culture. But if you're in Rome on a cold January day and really want a hot cup of tasty tea in the middle of the city, go to the tea house Babington's on Piazza di Spagna and you'll find what you're looking for!

If you want to eat cheaply, your biggest meal should be lunch. Many Roman restaurants have buffets with many different dishes during lunch. You just need to pay for a certain amount of food. For example, 8 Euros for 2 dishes, 9 for 3 or 10 for 4. For a good lunch at a good price, we recommend going to the restaurant MAX or the neighboring Rosso, which are both close to the Crico Massimo.

Pasta and a glass of wine for 5 Euros in the city center? That's right! Be sure to visit Pastificio Guerra on Via della Croce right outside the Piazza di Spagna. This modest establishment make two types of pasta daily that you can take to go and eat on a nearby bench or steps of a Roman palazzio. It's great and cheap!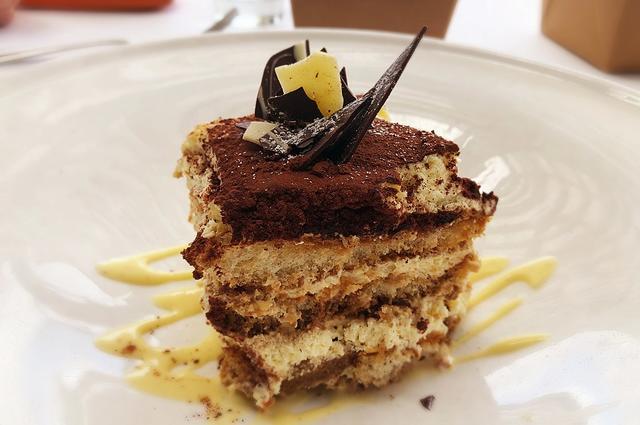 What's the most important Italian desert? Tiramisu. Where can you try really good tiramisu in Rome? Pompi. The most central one is close to the Spanish Stairs. Pompi also serves tiramisu in other flavors like strawberry, banana, Pina Colada, and even lactose-free!
Continue your adventure in the Roman suburbs
If you're traveling with kids or just love amusement parks, you should definitely visit Rainbow Magic Land. This amusement park is just a 20-minute ride from Rome. You can get tickets at the park or on their site.

Do your kids love animals and theme parks? Then you'll want to visit Zoomarine. It's 40 minutes away, but it's fun for the whole family.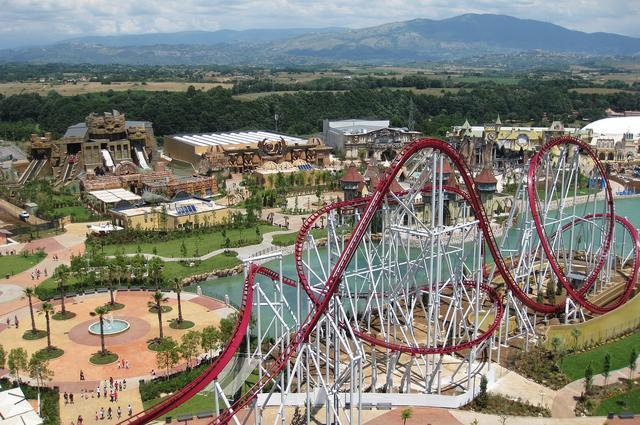 In the summer, you can combine a beach and city day. You can also go to the Ostia, Santa Marinella or Anzio coasts.

It's fun to go skiing or snowboarding in the winter. You can spend 5 days in Rome and then spend the weekend in the snowy mountains. The ski resorts Campo Felice, Ovindoli or Cappadocia are all about 90 minutes from Rome.

Really active tourists can go hiking around Rome in the spring and fall. For example, you can go on a hike to conquer Picco di Circe.
It's easily possible to see more of Italy on your trip to Rome. You can take a bus or speed train to the nearby Tuscany region and go to Florence, Lucca and Pisa.

Train and bus tickets can be purchased in advance on transport company sites or at ticket machines in the train stations.

If you're visiting in the summer or fall, you have to go to sagres (local food festivals) that are frequently in the city.
» See more – a route with cities and descriptions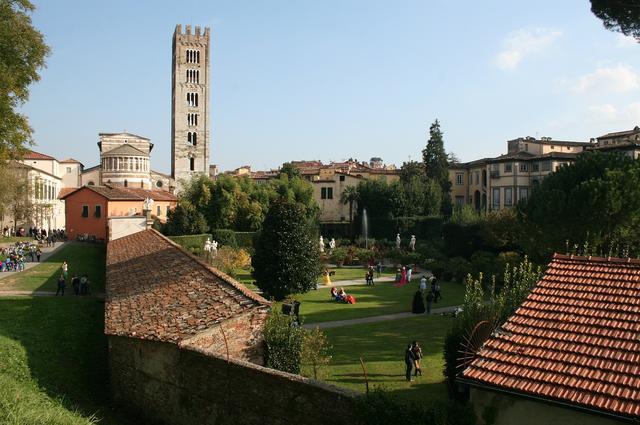 There's an annual strawberry festival (Sagra delle Aragole) in Nemi, a small town not far from Rome in the summer. During the festival, participants can treat themselves to all kinds of dishes and sweets using these sweet, delicious berries, including things like strawberry liqueur. The festival doesn't have fixed dates but is usually the last 3 days of May and first 3 or 4 of June. Check the dates before your trip.

Another way to relax outside of Rome is by spending a day on the Bracciano lake, visiting the local castle, studying the historical center of the city and enjoying a magnificent lunch with fresh sea food and fish in a restaurant on the lake. For example, in Da Eva in the Anguillara Sabazia zone.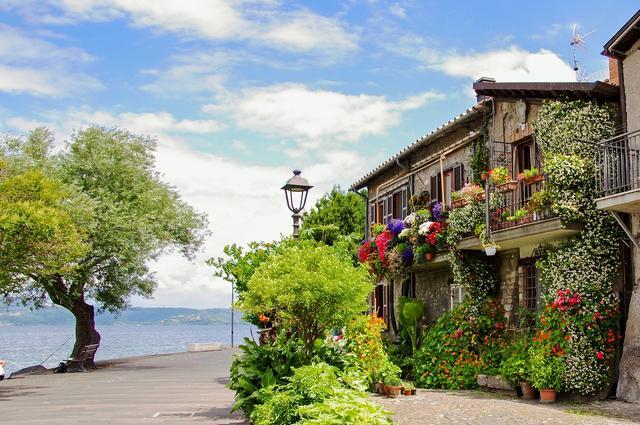 Comfort and safety in Rome
Getting around the city comfortably is possible even if you can't handle all the walking. This is all thanks to special four-wheel electric scooters that you can use if you're elderly, have physical limitations or if you just don't like many-kilometer walks in cities.

Make sure you exchange your currency in advance, since the exchange rate in Italy isn't the best and you'll have additional charges.

Many people in Rome won't speak English with you. And that's because a lot of Italians don't learn foreign languages. So download an offline dictionary and conversation guide in advance, and learn a few necessary phrases.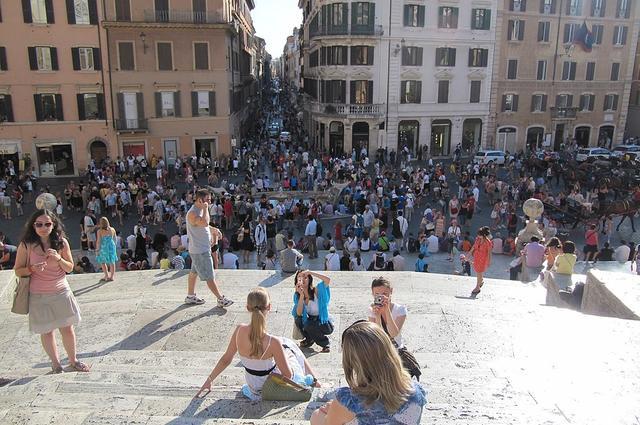 Take an external battery with you to keep your phone charged all day while in Rome.

If something serious happens to you in Rome and you need legal representation, you can always get help at the consulate.

Before your trip, download all the necessary apps onto your phone. A translator app with an offline dictionary and an offline map are important. Citymapper can help you plan routes and check public transport schedules in Rome.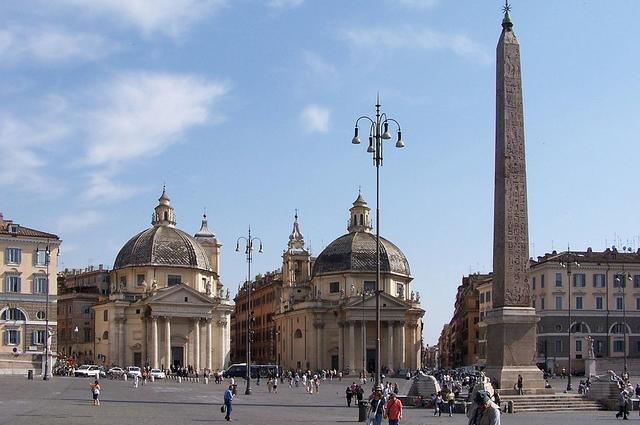 Safety first! Watch your wallet, put your money and documents in your inner pockets and leave some of them in your hotel room. Use an anti-theft backpack or wear your purse across your shoulders, on your stomach or on your chest so you don't get robbed. Most important: watch your zippers.

Stay away from persistent flower sellers on Piazza di Spagna, near the Colosseum and Piazza del Popolo. They'll do everything they can to get you to take free flowers, and when you do, they'll ask for five times the market price. They aren't really free!

Some pharmacies are closed in August for vacation. But don't worry if you need medicine quickly, and the doors are closed. You can find a list of nearby pharmacies taped on the class.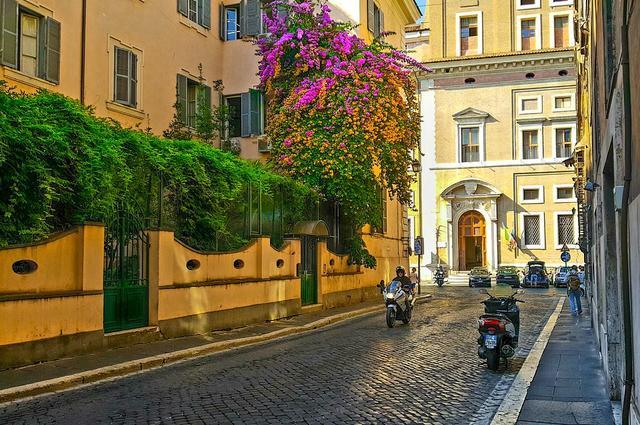 Emergency numbers in Rome:
Ambulance – 803116
Police – 113
Carabinieri (military police that sometimes work better than typical police) – 112
Firefighters – 115

If something is hurting and you don't have any medicine,
look for these medicines in Rome:
Pain relief – OKI
Cold and fever medicine – Tachipirina
Digestive pills – Diger (can be found in grocery stores)
Heart burn – Gaviscon
Extremely emotional holiday Rome
What could be better than going to Rome? Going to Rome during the holidays! It's a great place to celebrate, whether it's Christmas, Easter, or Carnival.
If you're in Rome on Christmas, you're really lucky. It's the biggest holiday in Italy! If you want to really experience it, go to the annual fair on Piazza Navona. There's a Christmas carousel, sweet stands, ornaments and Christmas decorations, gifts, hot spiced wine, and a street, puppet theater. You'll find everything you could dream of!

During Easter, you have to buy a huge chocolate egg (40-60 centimeters!) that Italians get for their kids. Adults get them too, because who would refuse such a gift?

Are you in Rome in February or March? Then you're really lucky, since it's the Roman Carnival, where you'll find holiday parades in beautiful, thematic costumes!

Rome is perfect for celebrations, so even if you're not there during a holiday, make your own. Set up a unique scavenger hunt as a proposal or just as a memorable experience for your loved one!
How to save money on shopping in Rome
Do you love Italian things? Then don't pass on the local perfume brand Acqua di Parma u Profumum Roma, purses by Coccinelle and Braccialini, hand-made hats by Borsalino, soft sweaters by Falconeri or shoes by Nero Giardini.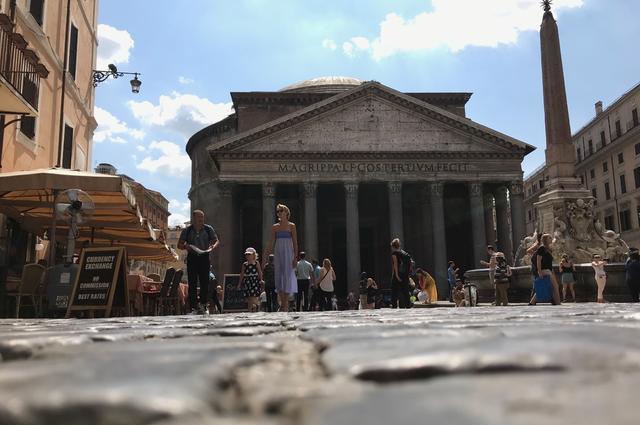 You can take a shopping tour of the city with locals who will show you the most interesting shops in Rome and give you an unforgettable experience. You can read more about it here.

Rome has a few shopping streets. The best one is Via del Corso, but Via del Tritone and Via Cola di Rienzo are also good. But there aren't many large malls. Building them in narrow Roman streets is very hard, so they're outside the city (Porta di Roma and Roma Est). There are mini malls in the city, though. Coin (Termini and San Giovanni) has clothes for everyone, accessories, make-up and even household goods, and the La Rinsascente chain (Via del Tritone, Piazza Fiume and Via Cola di Rienzo) has high-class brands, make-up and accessories.

Do you love deluxe shopping? Then go to Piazza di Spagna, Via dei Condotti, Via delle Carrozze, Via del Babuino and Via Cola di Rienzo. You'll find boutiques there with world-famous brands.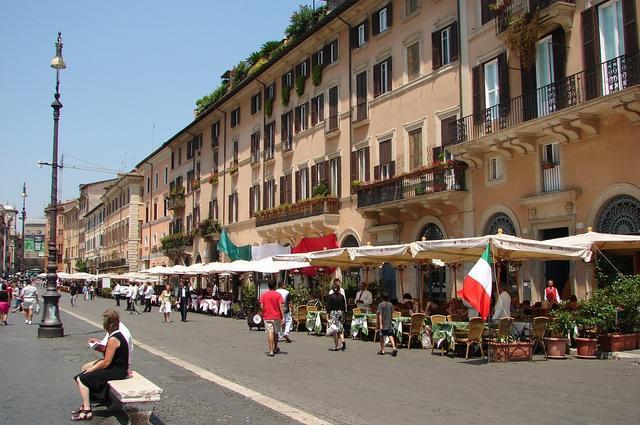 If you're on a budget and want to do some Italian shopping, we recommend going to Rome during big sales. The best times are January-February in the winter or July-August in the summer.

Outlet malls are another good way to save money on purchases, since their discounts last all year long! Just outside of Rome you'll find two big outlet towns: Castel Romano, where you can find many stores with world-famous brands and an above average level of quality, and Valmontone, where you'll mostly find Italian brands.

Buying souvenirs is a key part of any vacation, and you'll find plenty of them everywhere in Rome. But we recommend not buying a magnet right outside the Colosseum or Saint Peter's Basilica, since these tourist places have doubled or tripled prices. It's better to buy souvenirs near the Termini metro station, in newspaper stands or in household good stores like Casalinga.

What kind of gifts should you buy? Of course, you can take the traditional route and buy some Italian clothes. But we would suggest buying food, since it's what everyone goes to Italy for. Delicious Italian coffee, Trombetta, cured prosciutto, parmesan cheese, chocolates by Baci or delicious local wine. And you have to bring home a traditional mocha coffeemaker or a caffetiera.
» See more – What should I bring home from Rome?
Packing for a trip to Rome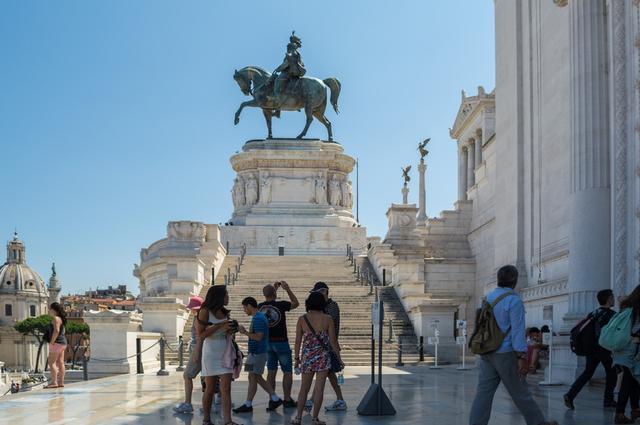 Be careful not to overpack: remember, you'll be bringing home at least one bottle of wine and plenty of other gifts and souvenirs, so keep the baggage weight limit in mind.

Take light clothing in the summer, including open, comfortable shoes. You'll also want a hat, sunglasses, sunscreen, and a fan.

You need a warm coat in the winter, as well as a scarf, a hat, gloves, warm shoes, a sweater, warm pajamas and an umbrella. Wear layers.

We recommend taking a light jacket, comfortable, closed shoes, a sweater that you can take off if it's warm, a scarf, jeans, and button-down shirts or dress in the fall and spring. We recommend wearing layers so you can dress warmly in the morning and take your jacket off in the afternoon.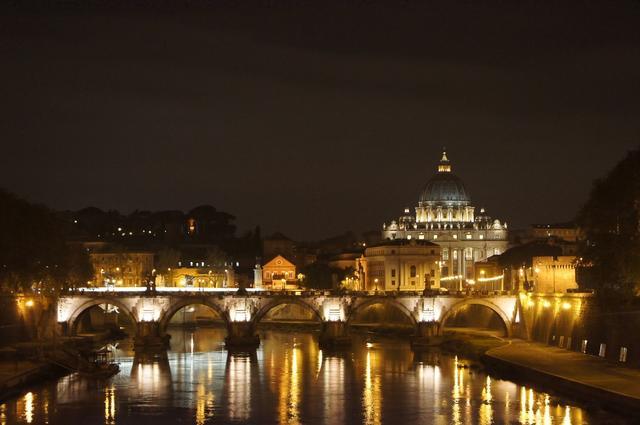 If you use these tips and recommendations, you'll have a great time in Rome for sure. If you have any other tips to share, add them in the comments, and if these tips helped you out on your trip, we'd love to hear about it!
Have a great vacation!
https://voyage10.com/wp-content/webpc-passthru.php?src=https://voyage10.com/wp-content/uploads/2020/08/tricolor-arrows-2010752_960_720_0.jpg&nocache=1
425
640
Anna
https://voyage10.com/wp-content/webpc-passthru.php?src=https://voyage10.com/wp-content/uploads/2022/01/voyage10_logo-2-300x95.png&nocache=1
Anna
2020-08-29 09:27:22
2022-12-25 07:31:34
100 tips for your trip to Rome