Christmas in the Alps: 10 best resorts

Joel Jasmin Forestbird / Unsplash
The Christmas season is a special time that you want to spend in a unique way, and it encourages you to plunge into a real winter fairy tale. You don't need any magic: enjoy that magical atmosphere when you go on holiday to the Alps.
» See more – How to get from Lyon airport to Grenoble and other resorts
Les Deux Alpes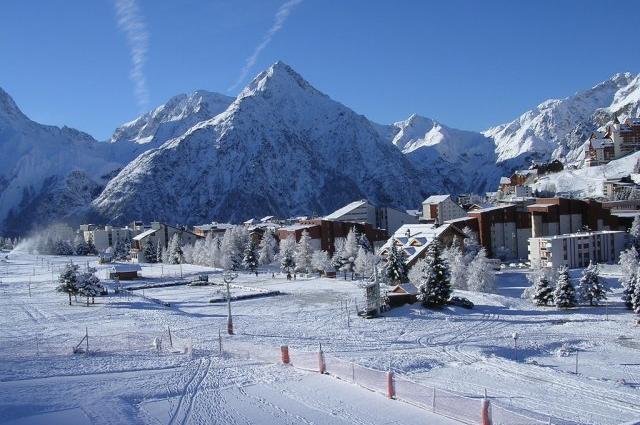 The French resort of Les Deux Alpes has three advantages that promise an unforgettable holiday in the Alps: guaranteed snow cover, long winding trails for skiing and one of the best ski parks in Europe. It is noteworthy that due to the peculiar shape of the mountains, the most difficult trails are located below, and closer to the glaciers there are blue trails for beginners.
You'll find plenty of New Year's Eve entertainment at the local pubs, and there are at least 30 of them around Les Deux Alpes! The L'Avalanche club, famous for its dance parties, deserves a special mention. To book a hotel or chalet in Les Deux Alpes, follow this link.
Book a hotel in Les Deux Alpes
Sölden
At first glance, Sölden is not the best resort for celebrating the New Year. Fans of the Alpine Mountains often complain about the lack of vivid landscapes, which are replaced with a messy development of expensive hotels and shops. But if you look beyond that, Sölden is actually quite a good option for the New Year holidays in the Alps.
The two vast glaciers Rettenbach and Tiefenbach are a guarantee that you will definitely not find yourself without snow on a holiday, and many nightclubs will brighten up your evening leisure. The largest of them is Katapult, which hosts excellent discos with well-known international DJs. You can find holiday accommodation in Sölden here.
» See more – Alps in February
Ischgl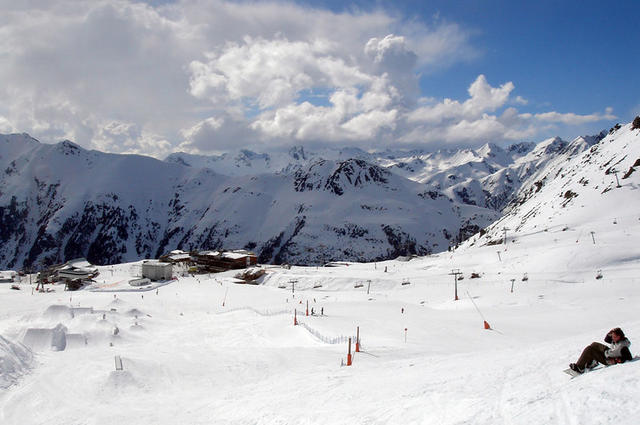 Quite recently, Ischgl was no more than a simple village, but today it is considered one of the most advanced resorts in the Austrian Alps. The main contingent of its guests consists of people aged 30-40 who prefer the calm atmosphere of Ischgl to the noisy youth resorts. But you'll also find a couple of interesting places where you can descend with your whole crew to spend the New Year holidays in celebration.
For example, one of the most unusual bars in Ischgl, Niki's Stadl, welcomes guests with a kind of German music that can inspire you to new dance feats. And the trendiest club, Pacha, is a mini Ibiza in the Tyrolean wilderness. To book a hotel for accommodation in Ischgl, follow the link.
Innsbruck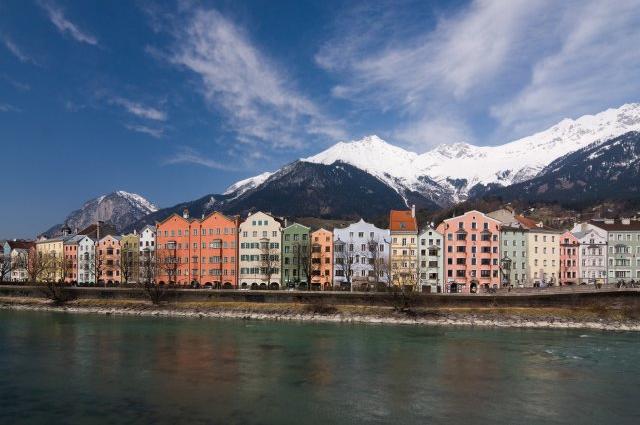 The convenient location, the aura of a medieval fairy tale, and the proud title of one of the most beautiful cities in Austria all make Innsbruck an ideal place to celebrate the New Year in the Alps. There are at least nine ski resorts not far from the city, which you can get to with a free shuttle bus.
The closest resort is Nordkette, just 20 minutes from Innsbruck. It boasts a very special attraction: four funicular stations, designed by Zaha Hadid, who is one of the greatest architects of our time. But what is especially good about Innsbruck during the New Year season is the lively nightlife that reigns on the city's central streets. You can find suitable accommodations in this beautiful place here.
» READ MORE – Where to ski in the Alps: 10 best resorts
Verbier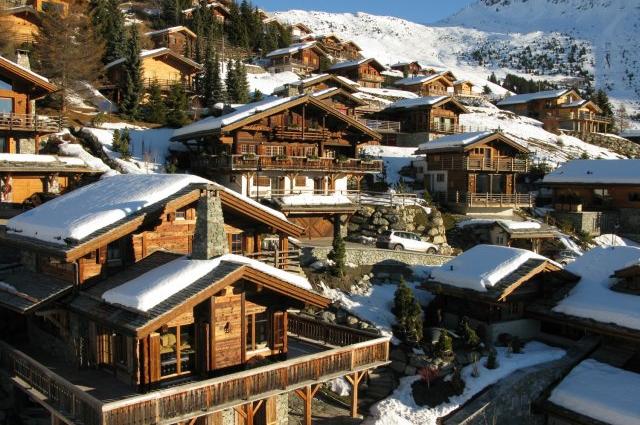 The Verbier resort, with its luxury chalets and hotels, alpine ski park and wide range of entertainment options, has a reputation as one of the most prestigious holiday destinations in Switzerland. Keep in mind that Verbier is designed for advanced skiers. Most of the area is occupied by challenging trails and dizzying mountain slopes.
For New Year's Eve dinner, we advise you to book a table at Le Mouton Noir, where, in addition to excellent champagne, you will be delighted by their entertainment. A pleasant evening is guaranteed at Farinet, where you can dance to live music. Find a place to stay in Verbier in advance using this link.
Val d'Isere
Val d'Isère is a versatile ski resort that has something for everyone, regardless of skill level. Both beginners and veterans of alpine skiing feel comfortable here. Additionally, Val d'Isere is equipped for a large number of people, and even during the super popular New Year period, you will not have to languish in line to use the lift.
There's lots of nightlife to enjoy as well. Check out La Folie Douce, with its rich music and dance program, as well as the lively Cocorico bar. The best hotels and chalets in Val d'Isere can be found here.
Courchevel
The resort of Courchevel, one of the most exclusive holiday destinations, knows how to party. New Year's fun here begins in early December and does not subside until mid-January. When they're not dancing, vacationers entertain themselves not only with skiing, but also with going to the movies, swimming in the pools and enjoying gastronomic discoveries in local restaurants.
On the twentieth of December, the Christmas market opens in Courchevel. It's a series of stalls in the form of original chalets, which display handicrafts, New Year's decorations and holiday treats. The main event is an incendiary disco, which starts at 10 pm and ends in the early morning with gorgeous fireworks. You can find and book a good accommodation in Courchevel by following this link.
» See more – 10 Ideas for a Great Vacation
St. Anton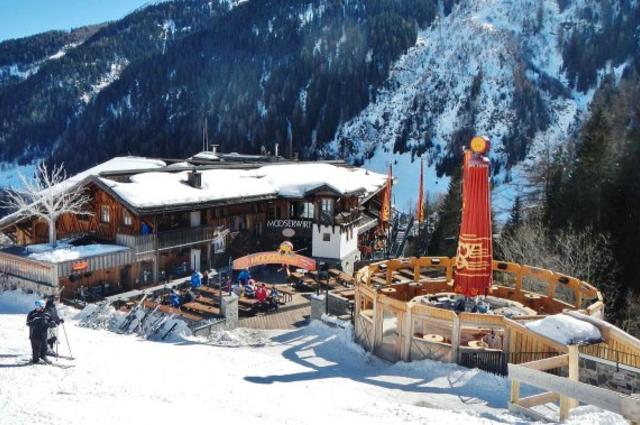 It is believed that the concept of "après-ski" – cultural leisure after skiing – originated in Austria. Onve you've visited the resort of St. Anton, you'll be convinced that it is not unreasonable. Compared to the choice of entertainment in St. Anton, other resorts have work to do. There are six bars, a Christmas miracle market with workshops and classes for children, and festive performances. All this combined with Alpine romance creates an authentic New Year's atmosphere. To fully experience it, we advise you to book your accomodations well in advance, which you can do here.
Morzine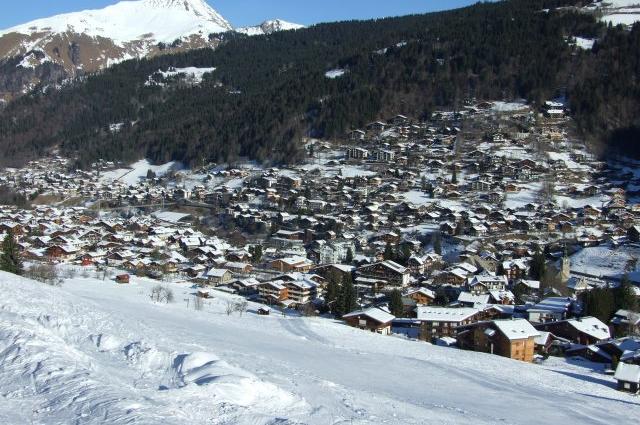 If you are planning a holiday in the Alps for the New Year, and your main goal is lots of skiing, then the best destination is the French resort of Morzine. This is a beautiful and comfortable place that will appeal to everyone from youth groups to families with children. The skiing conditions here offer something for beginners, skiers with some experience, and even the most advanced athletes.
Morzine's New Year's Eve is a great celebration, including a Christmas concert, followed by children's performances, fireworks and musical parades. And what are the holidays without a traditional fair? It is held in the center of Morzine, and in the booths you'll find not only wonderful jewelry, souvenirs and trinkets, but also many French delicacies. You can book a hotel or chalet in Morzine using this link.
Tignes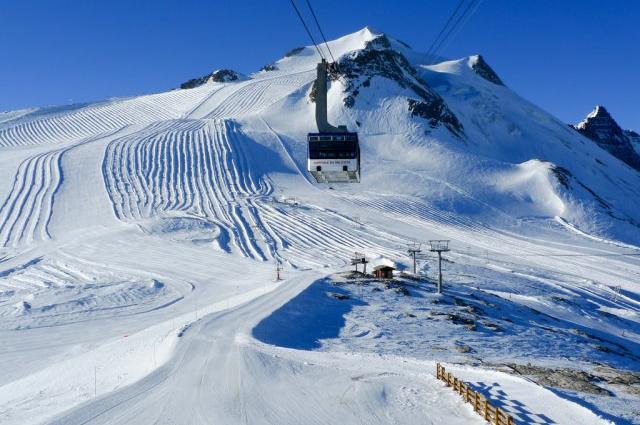 Tignes is a legendary alpine resort, famous not only for its excellent skiing conditions, but also for unforgettable parties. The fun in Tignes continues year round, reaching its heights just before Christmas. On the twentieth of December, festive parades and Christmas concerts are held here. The New Year's Eve is accompanied by an amazing fireworks show and a grandiose rock-style party, which starts one hour before midnight, and everyone can get in for free. You can find holiday accommodation in Tignes here.
Practical advice
Rental of ski equipment during the holiday season will cost from 80 euros per week. Get ready for steep housing prices as well, from 800 euros per week. New Year's season is a good reason to change the habit of staying in hotels and rent a chalet in order to fully immerse yourself in the atmosphere of the Alpine mountains. Keep in mind that they are usually rented from Saturday to Saturday, but sometimes you can find a rental option for other days. As a rule, the cost includes only accommodation, so you will have to cook, clean and do the laundry yourself. However, this can help you save a lot on expensive restaurants and laundry services, especially in Switzerland.
It is important to remember that in some alpine regions, relatively warm weather can persist in the middle and even at the end of December, so for the Christmas and New Year holidays it is better to choose resorts where good snow cover is guaranteed.
We wish you a fabulous Christmas and New Year in the Alps!
https://voyage10.com/wp-content/webpc-passthru.php?src=https://voyage10.com/wp-content/uploads/2020/09/joel-jasmin-forestbird-efuwb5eBDrI-unsplash.jpg&nocache=1
1280
1920
Anna
https://voyage10.com/wp-content/webpc-passthru.php?src=https://voyage10.com/wp-content/uploads/2022/01/voyage10_logo-2-300x95.png&nocache=1
Anna
2020-09-04 11:43:26
2023-01-09 13:23:31
Christmas in the Alps: 10 best resorts