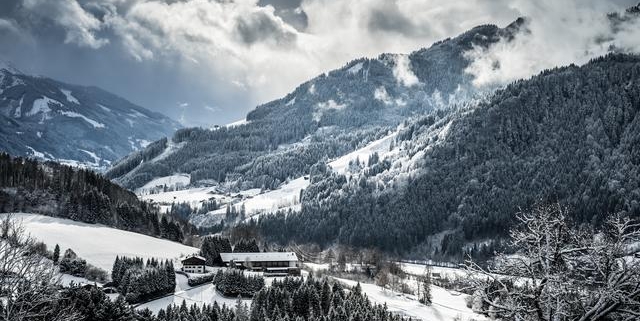 Ski resorts are not only a place for sports activities, but also a great place to relax, have a good time, improve your health, and have a unique and memorable holiday. Winter resorts in Europe are so well developed that in addition to skiing you can also ride on dog sleds, fly on paragliders, get acquainted with the cuisine of other countries, relax in modern spa centres or even take sunbaths on well-equipped viewing platforms high in the mountains.
» See more – How to get from Lyon airport to Grenoble and other resorts
Why the Alps is worth visiting in January?
This resorts are especially popular among tourists:
Tignes, France — find good hotels here;
Kitzbühel, Austria — reservations for the best accommodation options are available here;
Val Thorens, France — accommodation can be found here.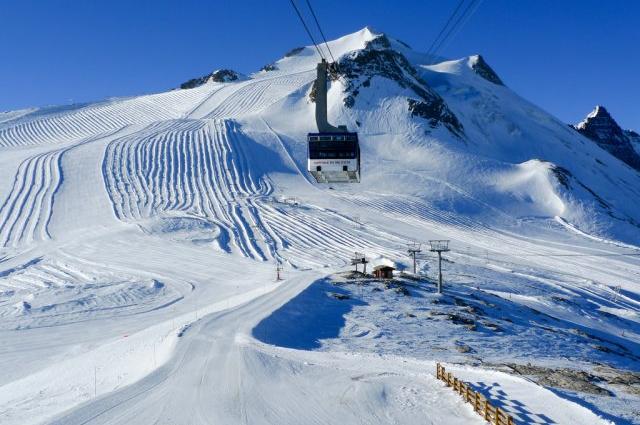 The Alps in January are attractive because they are covered with snow almost everywhere. There are some deviations depending on the altitude or a specific geographical point. But even in times of abnormal thaws, the resorts ensure that their slopes always have great snow cover.
Europe has all the resources for a full skiing holiday to suit every taste. Admirers of high mountains can go to the French, Austrian or German Alps, where there are many difficult slopes. For family holidays, Italy with its low graceful mountains and quiet slopes is a more suitable option. Italian alpine resorts will also surprise tourists with affordable prices and high comfort.
Many Italian alpine resorts are covered with artificial snow. In the Dolomite Alps at the resort of Le Jeux, at the foot of the mountain there is 10 cm of snow cover. In other regions, snow thickness on the ski slopes varies between 45 and 90 cm.
» See more – 10 ideas for a great vacation
What should I take to the Alps?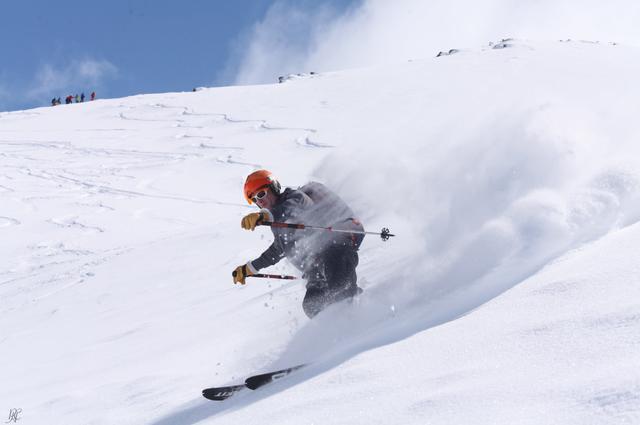 You can always rent any equipment you need at any of the resorts in the Alps, including skis or snowboards. However, it's a good idea to use your own equipment if you have it, since unfamiliar slopes and new skiing conditions lead to an increased risk of injury if you're using uncomfortable shoes or unusual skis. Fortunately, in modern sports shops you can buy absolutely everything you need for winter skiing.
Here's what you should pack for your Alps vacation:
Clothing – thermal underwear, membrane pants and jacket, fleece, gloves, things to change into on the plane, train, or in your hotel. Clothing for winter sports is best bought from a specialty shop. Make sure that your outer layers are windproof.
Equipment – skis or snowboard, sticks, boots, protective helmet (necessary for children under 12 years), ski goggles or mask. It is important that the skis are packed with 1 pair of skis in a case for each person, to meet airline requirements. It's a good idea to test new boots several times before your trip. Don't buy a cheap mask— your eyes will get fatigued quickly if you have a mask made of poor quality materials.
Cosmetics – creams, masks, and lip protection. You'll need to protect your skin and lips against both the cold and wind, and the sun.
Hygiene – toothpaste and toothbrush, shampoos, gels, washcloths, towels, shaving accessories. Remember that you can't carry more than 100 ml of liquids in your hand luggage on most airlines. Put a cosmetic bag in your luggage.
A first aid kit – cold remedy, painkillers, charcoal, bandages, and various sports ointments or gels. You should consider the fact that many medicines in France are sold only with a prescription.
Other – camera, individual gadgets for Internet access, music player, and all necessary chargers and adapters.
» See more – 10 best resorts
Best resorts for all tastes and budgets in the Alps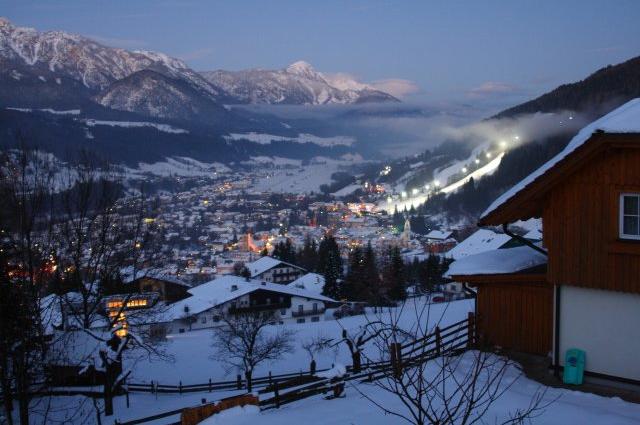 The Alps are beautiful mountains, providing an opportunity for everyone to have a great time, regardless of your budget or the activities you prefer.
Here are some of the most affordable ski resorts in the Alps:
As Switzerland is associated with wealth, luxury and and a chic lifestyle, a holiday here will not be cheap. The most famous winter resorts are Zermatt (accommodation can be found here) and St. Moritz (see the best hotels here), where a week will cost from 600 up to 900 euros per person, respectively.
While in Austria, we advise you not to miss the opportunity to listen to the traditional Tyrolean yodel. Visit the famous shapeshifter house in the city of Tyrol and be sure to buy some small things at the Swarovski shop. Bohemian France is gradually opening its resorts for couples and people with children. Skiing holidays are attracting more and more tourists. Choosing Switzerland for skiing means accepting the fact that such recreation will cost quite a lot.
Enjoy a beautiful winter holiday in the Alps!
https://voyage10.com/wp-content/webpc-passthru.php?src=https://voyage10.com/wp-content/uploads/2020/09/patrick-schneider-F0vmoV9I2VM-unsplash-1.jpg&nocache=1
425
640
Anna
https://voyage10.com/wp-content/webpc-passthru.php?src=https://voyage10.com/wp-content/uploads/2022/01/voyage10_logo-2-300x95.png&nocache=1
Anna
2020-09-19 05:23:03
2022-12-25 07:33:26
Alps in January