Alps in December: a great time to relax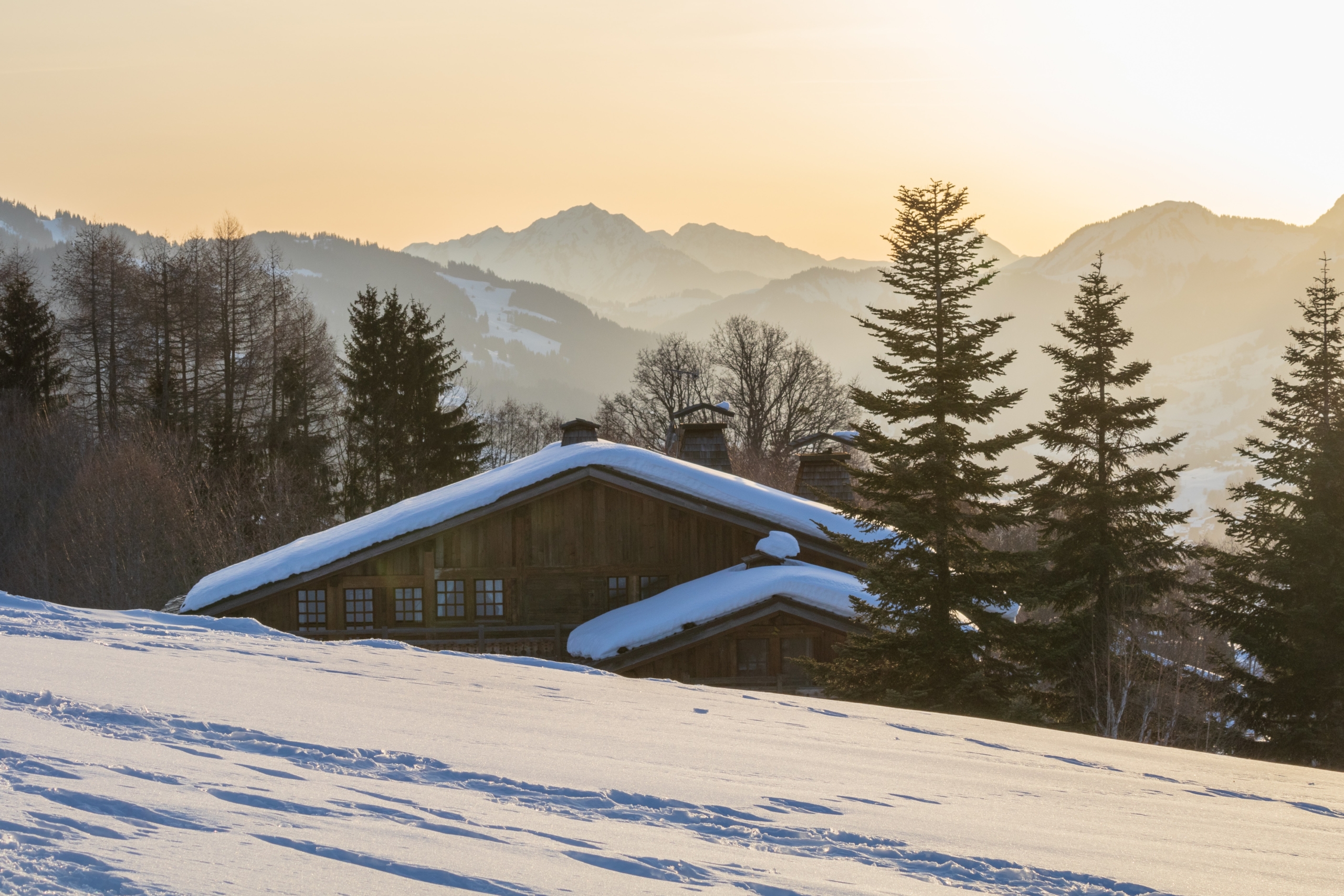 A winter holiday in the Alps means the best ski resorts, beautiful views, and comfortable hotels. In December, the Alpine resorts are already opening for the season, gathering active recreation lovers from around the world on their mountain slopes.
How much does it cost to stay in the Alps?
The cost of staying in a hotel or chalet at alpine resorts varies greatly from region to region. Renting a chalet in France starts from 220 euros per week, in Austria, from 340 euros, and in Switzerland from 330 euros. At the elite resort Courchevel, the cost of renting a five-bedroom luxury house with a personal driver can reach over 60 thousands euros for the same period. Double rooms in hotels cost from 120 euros per day. You should also remember that December (especially its last week) is a very hot time for ski resorts, so it is better to take care of booking a room in advance. You can do so here.
Many people wonder if they should take their own ski equipment when they visit a ski resort in the Alps. Since most airlines charge extra for traveling with skis, it is often cheaper and more convenient to rent everything you need on site. Renting skis and snowboards (with boots) will cost between 50 and 180 Euros per week, depending on the rental location. Rentals for children and teenagers usually cost about half the normal price. There are also discounts for booking online in many places. However, if the costs are comparable, you may be more comfortable using your usual equipment.
» See more – How to get from Lyon airport to Grenoble and other resorts
Weather in the Alps in December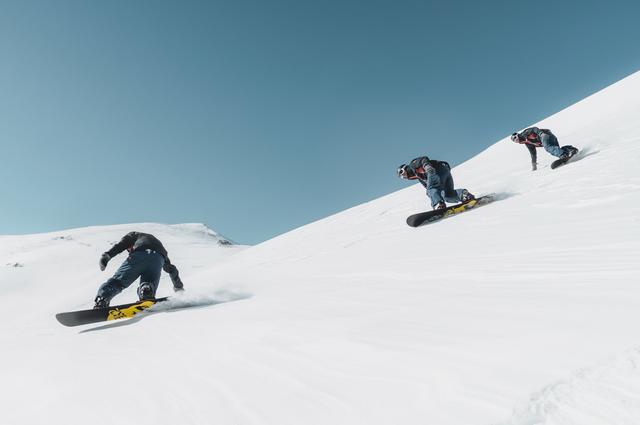 The highest mountain range in Europe, the Alps, spreads wide. It is located across eight countries: Austria, Germany, France, Italy, Switzerland, Slovenia, Monaco and Liechtenstein. The average temperature in different regions can vary considerably. In the east of the Alps (Austria) the average temperature in December is from +5° to +12°C (41° to 54°F). In the west (France) it's colder, from -9° to -1°C (15° to 30°F). The temperature in the central Alps (Switzerland) varies from -4° to +4° (24° to 39°F).
Winters in the Alps are mild and fairly comfortable. It's wetter in the north, warmer and drier in the south. In December, the slopes of the mountains already have a well-formed snow cover, so you can try all kinds of winter recreation and entertainment. It is also important to pay attention to the heights of the skiing area of the resort. It is better to choose places where the lowest point is at least 1500 meters.
» See more – 10 best resorts
What to wear in the Alps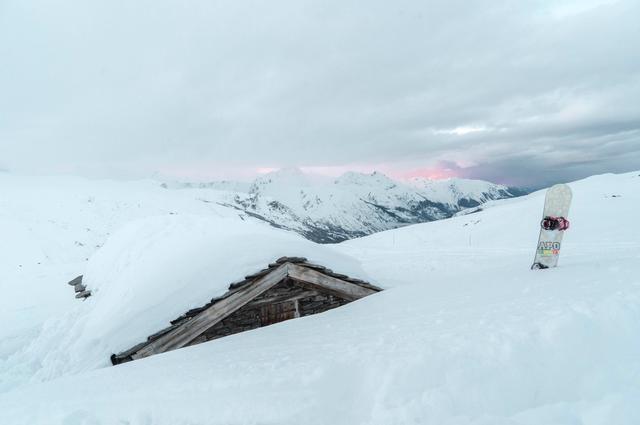 Usually the weather in the Alps is clear and sunny, so you should bring sunglasses to protect your eyes from the sun. Sunscreen is also important. When choosing your ski wear, it's a good idea to opt for bright colors, so you will be visible to other skiers on the slopes. Dress in several thin layers, with a waterproof outer layer, which will protect against wind and moisture.
Holidays at Swiss resorts
Switzerland is considered the most elite and expensive destination among the Alpine resorts. Accommodation, services, lessons and equipment rentals are indeed quite expensive here, but the quality is appropriate for the price. The recreation here is recognized as a benchmark. You can meet celebrities at Swiss resorts and do not have to wait in line at the lift.
Fans of luxury recreation will love St. Moritz. This resort is considered one of the most beautiful places for skiing in the world. It has 5 large and several small ski areas, including cross-country skiing tracks, a snowboarding park, and many restaurants, clubs, casinos and museums. You can choose from numerous hotels and chalets, and more than 30 hotels offer luxury services. You can find the right accommodation for you by clicking on the link.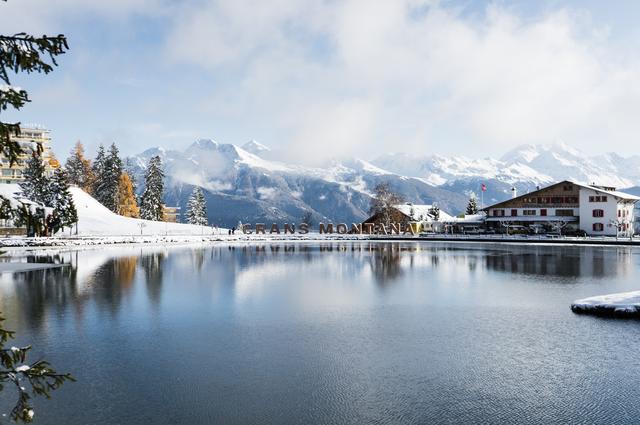 The Swiss resort of Crans-Montana will please both experienced skiers and beginners. The slopes here are wide and not very complicated, but have an interesting terrain, which also attracts snowboarders. Hotels in Crans-Montana offer rooms with a wide range of prices. You can book accommodation here. Restaurants, exhibitions, night clubs and boutiques are also available.
» READ MORE – Switzerland in Winter: route by train
Holidays at Austrian resorts
Those who are looking for a quality holiday at a reasonable price usually choose Austrian resorts. Austria is notable for its excellent service, variety of routes and unique holiday events. Nothing compares to Christmas Eve in one of the ski villages, where holidaymakers are waiting for festive skiing, shows and fireworks against the background of snow-covered slopes.
One of the most popular resorts is the mountain village of Mayrhofen. Skiers from all over the world, both young people and families with children, come here for active recreation. Mayrhofen offers several skiing areas, including some that are suitable for children and beginners, moderate areas for the more experienced, and extreme slopes for the thrill seekers (total length 136 km). Snowboarders will also enjoy Europe's largest snow park. There are about 50 ski lifts, ski schools, more than 50 hiking trails, the longest among Austrian ski lift, a cable car and other entertainment. You can find a place to stay in Mayrhofen here.
The resort that's the most popular with youth is Ischgl. Its popularity is well deserved, because it has not only well-groomed slopes for beginners and experienced skiers, but also areas for carving and mogul, two-story lifts, and fan parks. There are also concerts with rock and pop stars from all over the world, and regular parties that are known far outside the town. The best events in Ishgl start at night and continue until morning. The best options for staying in this resort can be found here.
» READ MORE – Where to ski in the Alps: 10 best resorts
Holidays at French resorts
It can be difficult to choose the right French alpine resort — there are a lot of them. Many of them host competitions and sports festivals, as well as music festivals. For example, the Val Thorens resort hosts the Andros Trophy ice car race, and in mid-December the Boarderweek, European Ride Festival, will also take place there.
As for skiing, the Val Thorens resort is more suitable for experienced skiers and snowboarders, but there is also a place for practice for beginners. It is one of the highest mountain resorts in the world. In addition, there are many discos, pubs and other entertainment facilities. Val Thorens always has a fun and festive atmosphere. You can book accommodation in this beautiful place by following this link.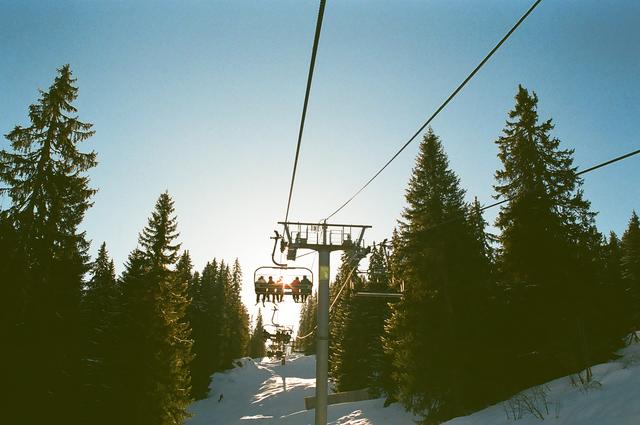 Lovers of quiet relaxation and warm, cozy holidays will like Avoriaz. It is a modern resort, completely free from cars, with a calm and homey atmosphere. You can choose a nice hotel for your stay in Avoriaz here. The resort has 42 tracks of varying difficulty, parks for freestylers and snowboarders, as well as an aqua park and hot spring centre. Night sledding, dog sledding, mountain biking and other activities are also available for guests. From 20 December to January, Christmas and New Year's Eve are celebrated in Avoriaz, with various contests and a Christmas market, where you can buy souvenirs and treat yourself with sweets.
We wish you an unforgettable winter holiday on the Alpine slopes!
https://voyage10.com/wp-content/webpc-passthru.php?src=https://voyage10.com/wp-content/uploads/2020/09/oleg-demakov-NeEgebfceCc-unsplash-scaled.jpg&nocache=1
1707
2560
Anna
https://voyage10.com/wp-content/webpc-passthru.php?src=https://voyage10.com/wp-content/uploads/2022/01/voyage10_logo-2-300x95.png&nocache=1
Anna
2020-09-18 12:52:03
2023-01-09 13:20:36
Alps in December: a great time to relax