The best areas to stay in Rome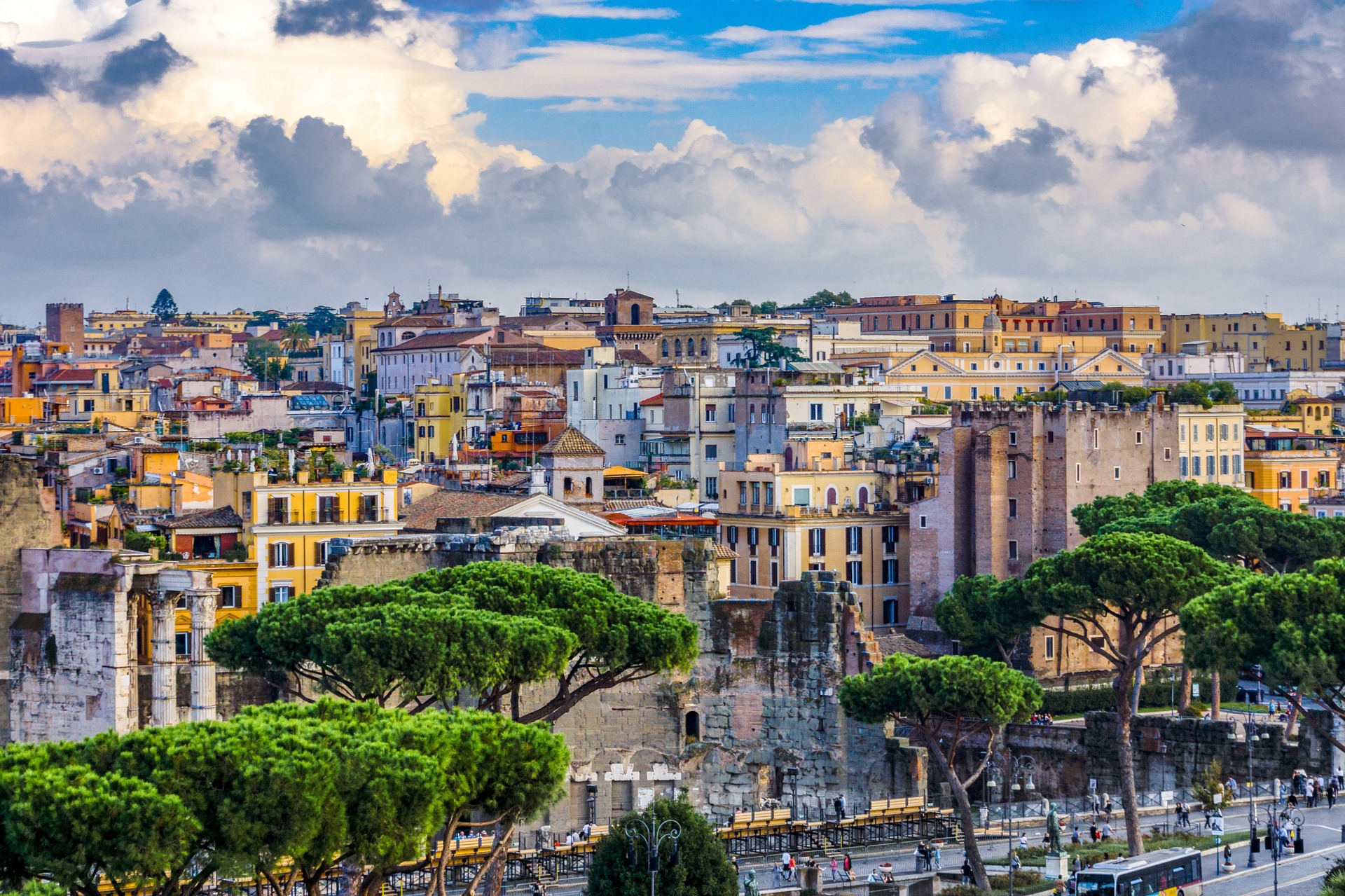 If you're planning a trip to Rome, one of the first questions you've probably had is "Where's the best place to stay in Rome?" We'll try to answer that question here, with information about the regions of Rome that are good for tourists, where the cheapest hotels are, and what areas are conveniently located regarding the tourist sites.
Roman regions: what's the best place to stay?
The number of hotels, hostels and airbnbs in Rome is enormous, so there isn't a strict need to go somewhere outside the historical center to save money. Of course, the center has the best hotels in Rome, with a price to match, but there are inexpensive hotels in the center as well. They're always in demand, so you'll need to book a room well in advance.
Here we'll tell you about the regions that are the most convenient and safe to stay in.
Esquilino: busy and affordable
This part of Rome is a popular place to stay. It's near the Termini train station. Airport transfers come here and there's a metro station that connects two lines as well. It's a very lively area, with lots of traffic and a lot of people everywhere. Many city buses leave from the bus station, trains go to different parts of Italy and there are lots of hotels and hostels at different prices. We have a review of the most interesting hotels near the train station and recommend reading it.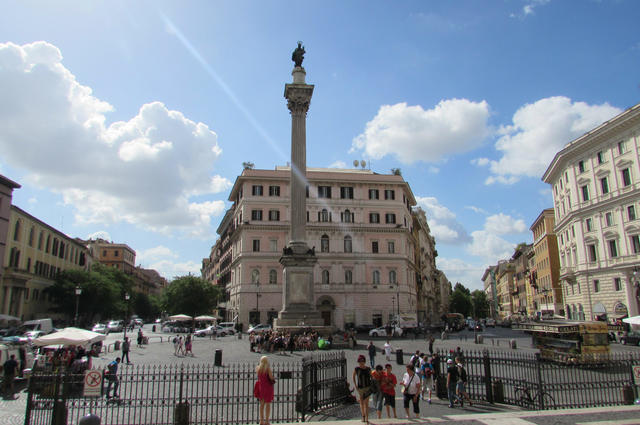 Staying in Esquilino is good because it's said to be the cheapest area to stay in Rome. That's both a huge positive and negative. New arrivals are constantly coming in. You're unlikely to see such a variety of people elsewhere in Rome. And where there's a rush of people, there's increased crime rates, so Esquilino is considered dangerous at night.
If you've decided to stay here, we recommend staying closer to the Santa Maria Maggiore basilica, one of four main basilicas in Rome. You can look at hotels in Esquilino here.
Esquilino, Rome: book hotel in
Monti: youth lodging
Monti is a destination for people who love the night life. Young people like to stay here because of the huge number of cafes, bars and nightclubs in the area. You can also find a large number of designer shops and exhibitions. Early birds and quiet lovers shouldn't stay in Monti. There's 24-7 music and parties all night long.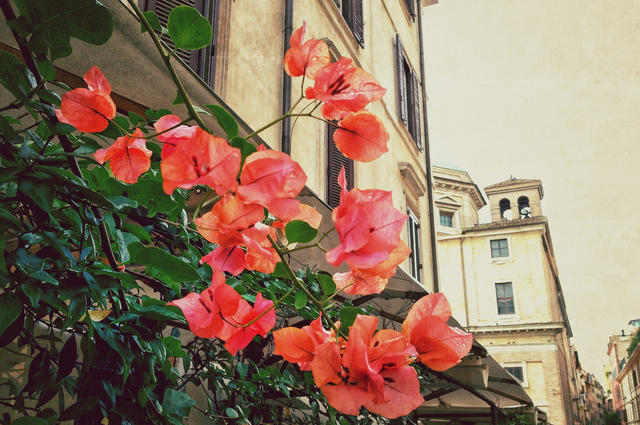 Prices in Monti are a bit high, so if you're looking for a cheap place to stay, look elsewhere.
The popular tourist destination, Basilica di San Giovanni in Laterano, is in this area. You can look at hotels in Monti here.
Celio: near the Colosseum
Do you want to see the Colosseum when you wake up? Then you want to stay in Celio. It's rich in ancient buildings like the Arch of Constantine. If you want a peaceful, quiet vacation, stay somewhere far into the area.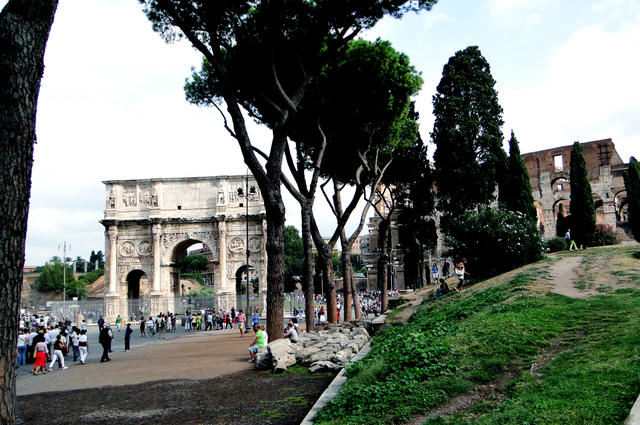 Celio is also home to the famous "blue" street. Overall, Celio is a very cozy, friendly place to stay in Rome. If you want to wake up in the morning with good coffee and a great view, this area is the one for you. You can look at hotels in Celio here.
San Saba: a quiet atmosphere
San Saba is another fairly peaceful, relaxing place on the Aventine Hill that isn't too expensive to stay in. You can stay within walking distance of many famous tourist sites and enjoy the peaceful area with locals at the same time.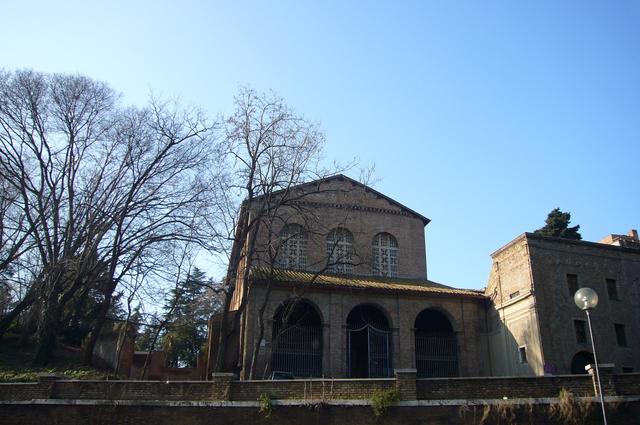 There's a metro station and a train station here that can take you to the sea in 40 minutes. Popular places here include the Circus Maximus, the Palatine Hill, the Baths of Caracalla, and the beginning of the Appian Way. You can look at hotels in San Saba here.
Trastevere: the heart of Rome
If you dream of staying in the most Italian part of Rome, then you'll want to check out Trastevere. You'll see old buildings with clotheslines crossing them, hear emotional Romans going about their business and eat dinner in cozy, inexpensive places.
Trastevere doesn't have the cheapest prices, but it's worth it if you're looking for an authentic Roman experience. It's best to stay closer to the Tiber River. You can find a hotel here.
You have to go up Janiculum and enjoy the wonderful view of the Eternal City, and you should also visit the ancient Santa Maria in Trastevere church.
The only downside is the lack of a metro.
Trastevere, Rome: book hotel in
Parione: a great tourist area
It has many positives that make it a great place for tourists to stay in Rome. There are many good cafes, it's near the Roman food market on Campo de Fiori square where you can find fresh fruits and vegetables and, of course, it has the most beautiful streets.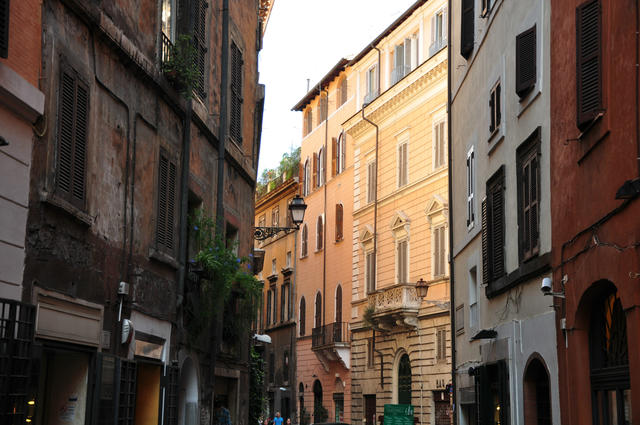 You'll also see the wonderful Piazza Navona with the famous Fontana dei Quattro Fiumi by Bernini. Even though there isn't a metro station in the area, you can walk to many different tourist sites when you stay in Parione. You can look at hotels in Parione here.
Piazza Navona, Rome: book hotel in
Trevi: more than the famous fountain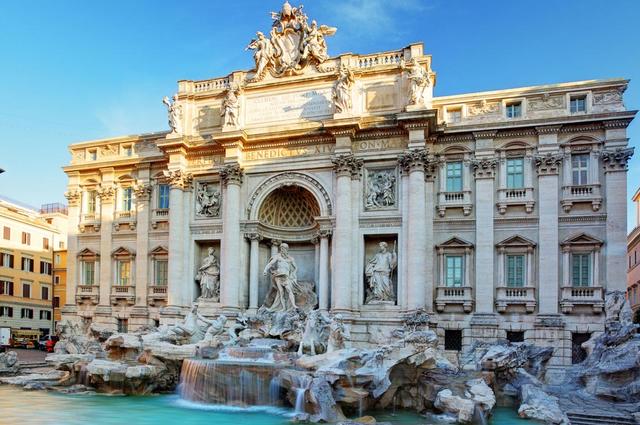 Yes, this area is home to the famous Trevi fountain in Rome, but there's more to enjoy here too. You'll find the luxurious Barberini palace, the Fontana del Tritone and the second most popular trade street for shopaholics, via del Corso. The prices here are higher, but it's a high-class area and has a metro station. You can book a hotel near the Trevi fountain here.
Trevi Fountain, Rome: book hotel in
Campo Marzio: the posh city center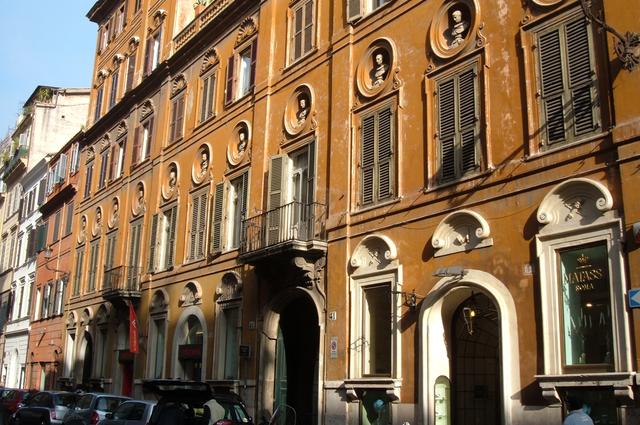 This is one of the most prestigious parts of Rome, and it lives up to its reputation. You'll be within walking distance of the following tourist sites: the famous Spanish stairs with Bernini's fountains, the street with the fanciest stores, the Piazza del Popolo, the Santa Maria del Popolo church with works by Caravaggio and the old cafe Greco.
A metro line goes through this region. Hotel prices are fairly high, but it's the center of Rome. You can look at hotels here.
Piazza del Popolo, Rome: book hotel in
Prati: stay near the Vatican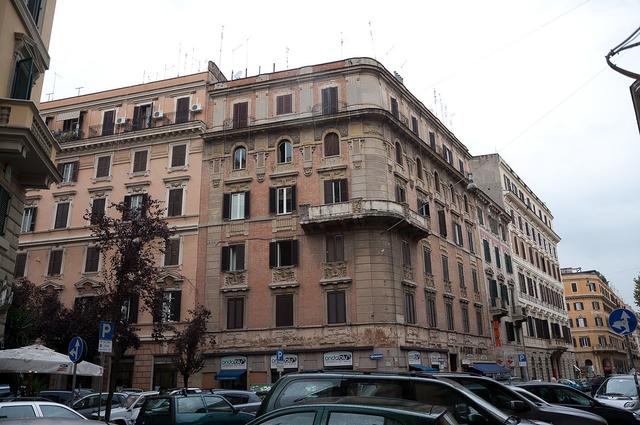 Prati is good if you want to stay near the Vatican, but not overpay for it. It's good for quiet walks and slow-paced shopping, since there are no crowds or tons of tourists. You'll find a variety of cafes, and the area has a metro station. Keep in mind the prices get higher the closer you are to the Vatican. You can look at hotels here.
The Vatican, Rome: book hotel in
Have a nice trip to Rome!
https://voyage10.com/wp-content/webpc-passthru.php?src=https://voyage10.com/wp-content/uploads/2021/04/rome-4087275_1920.jpg&nocache=1
1279
1920
Alina
https://voyage10.com/wp-content/webpc-passthru.php?src=https://voyage10.com/wp-content/uploads/2022/01/voyage10_logo-2-300x95.png&nocache=1
Alina
2020-03-25 16:51:20
2022-12-24 16:49:56
The best areas to stay in Rome