The best cheap places to eat in Rome

A vacation in Rome isn't just about the ancient architecture of the Eternal City. You also want to try all the local dishes and enjoy authentic Italian food. Most travelers want to know if it's possible to find really good food for cheap in the center of Rome, where you see tourist restaurants everywhere with high prices and low quality. We've made a list of Roman restaurants, bars, taverns, pizzerias and fast food places where you can have great food without having to overpay. We'll also recommend a special tour for foodies, where you can try the most delicious Italian dishes and delicacies! You can read more about that here.
Cheap bars and coffee houses in Rome
In Italy, bars are mre similar to coffee houses. You can go there for breakfast and get an amazing cappuccino with fluffy, milky cream and enjoy it with a fresh, sweet Italian pastry. Here's a list of the best bars in the center of Rome.
Bar Sant'Eustachio
This bar has great pastries and the best coffee in the city. Even if you don't love a strong, black espresso, we highly recommend trying it here. You won't find such delicious coffee foam in any other bar in Rome!
The address is Piazza di San Eustachio 82.
It's open from 07:30 to 01:30.
La Casa del Caffè Tazza d'Oro
You won't find a greater choice of coffee in Rome. Take-away coffee costs only 1 euro. You can drink it on the spot, you can buy it in beans or ground coffee to go. The quality is excellent and not unimportant: there is a toilet.
The adress is Via degli Orfani, 84.
It's open from 07:00 to 20:00.
Caffè Antica Roma
This non-tourist cafe is a step away from the Colosseum and is very popular with the locals. They make very tasty sandwiches and real Italian coffee with a perfect foam.
The adress is Via Marco Aurelio, 28.
It's open from 06:00 to 18:00.
Ice cream and desserts in Rome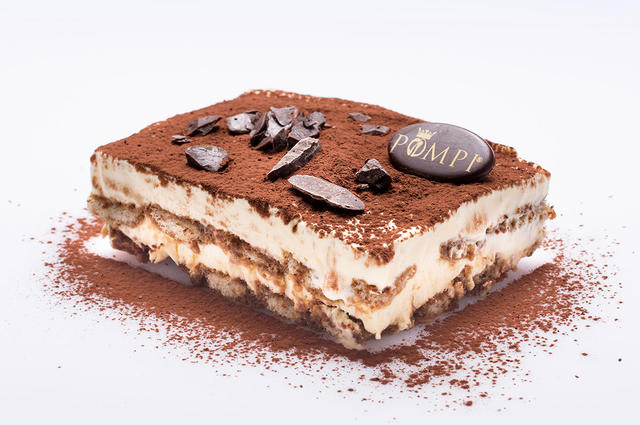 Sweets are always great, and you can't go to Rome without trying Italian gelato or the famous Italian dessert tiramisu.
Cafe Pompi Tiramisu
One of the best places to get real Italian tiramisu. You'll find various flavors like the classic coffee, strawberry, banana, vanilla, caramel and many more. A piece costs about 5-6 Euros. It's not far from the famous Piazza di Spagna.
The address is Via della Croce 82.
It's open from 11:00 to 21:30 from Tuesday to Thursday, and 10:30 to 23:30 on Friday and Saturday.
Gelateria del Teatro
This ice cream parlor makes all-natural ice cream with milk, water, cream and fresh fruits and sugar. It's made every day and there's never any left over. You can watch them make the ice cream through the window on the street. You can see what's happening in the kitchen, and watching the Italians make fresh gelato is fantastic! The ice cream is unbelievably delicious, with tons of toppings.
The address is Via dei Coronari 65-66.
It's open from 10:30 to 23:00.
Gelateria La Romana
Another ice cream parlor where you must try Italian gelato. Their gelato only includes natural ingredients in a huge variety of flavors.
The address is Via Cola di Rienzo 2.
It's open from 11:00 to 00:00.
Cheap pizza in Rome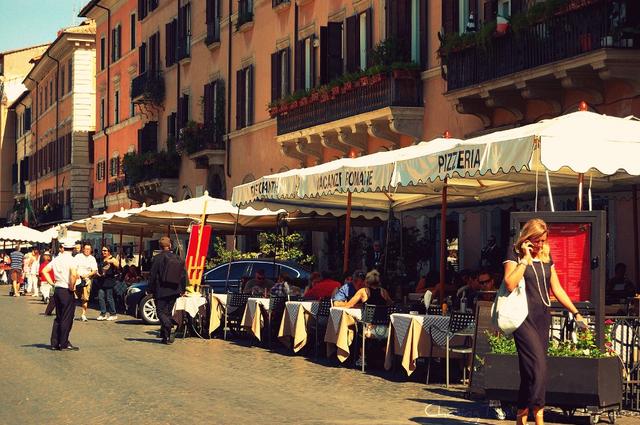 Going to Rome and not eating pizza? That's impossible! And if you're going to eat real Italian pizza, stick with recommended places for the best experience.
PizzaRe
A must go place if you want to enjoy really delicious Roman pizza. You'll get a large, filling pizza with thin, crunchy crust, a sea of toppings and an unbelievable sauce.
The address is Via di Ripetta 14.
It's open from 12:00 to 23:30.
It's close to the Piazza Navona, but tourists don't know about it because it's hidden on a quiet, nice street. That's why the locals love this place, and as we said before, go where the locals do: that's how you find the best food at the best prices.
The address is Via del Teatro Pace 44.
It's open from 12:00 to 23:00.
Pantha Rei
This pizzeria is close to the Pantheon and we highly recommend it. It's got a calm atmosphere, delicious Italian pizza right out of the oven, and good prices. What else do you need?
The address is Via della Minerva 19.
It's open from 12:00 to 23:00.
Cheap taverns in Rome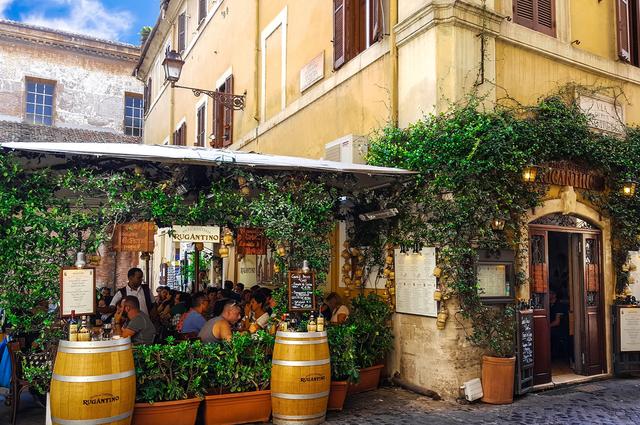 When you're choosing a restaurant in Rome you'll have to decide what kind of place you're looking for. Do you want a good, traditional Italian tavern or a fusion tourist place? We suggest these three good options in the city center.
La Scaletta
One of the most visited restaurants in the popular Roman region Trastevere. The tavern has a fixed menu (menu fisso). 10 Euros at lunch or 14 at dinner will give you an appetizer, a soup, an entree and a dessert (drinks sold separately). Everything is delicious and high-quality, and the interior has a cute, typically Italian style you'll love.
The address is Via Della Scala, 8 Trastevere.
It's open from 12:00 to 00:00.
Trattoria Antonio
This restaurant offers really good, high-quality, typical Roman food at good prices. It's a favorite with locals, and it's important to note that the tavern is right outside one of the main Roman tourist sites, the Pantheon.
The address is Via Dei Pastini 12.
It's open from 11:30 to 15:30 and then from 18:30 to 23:00.
The Tavern 48
Another place where every tourist should go. Along with the main menu, the restaurant also has a fixed menu (menu fisso). For 15 Euros you'll get a soup, an entree, a half liter of water, a quarter liter of domestic wine and bread. It has traditional Italian food, good prices and a wonderful atmosphere.
The address is Via degli Spagnoli 48.
It's open from 12:00 to 15:00 and then from 19:00 to 23:00.
Fast food, Italian style
Do you want to spend less time and money in restaurants so that you can see more in the Eternal City? Then you want to look at Italian fast food that you can eat on the go. This won't be cheeseburgers and French fries, just Italian style food, fast!
Pastificio Guerra
This mini-tavern is a life-saver for tourists on a budget. For 4 Euros, you can get hot pasta to go, along with a glass of water or wine. You'll get the choice of two pastas with various sauces and toppings daily, so every day is a new flavor! What else do you need? It's good, fast, and filling. It's quite hard to find lunch in Rome for four Euros!
The address is Via della Croce 8.
It's open from 13:00 to 21:30.
Pane e Salame
This sandwich shop has the best Italian panino. It's soft, freshly baked bread, a million different fillings to choose from, and great prices. It's good food, a nice quiet setting, and very Italian!
The address is Via Santa Maria in Via 19.
It's open from 12:00 to 22:00.
Il Panino Ingegnoso
Another good place with delicious Italian sandwiches. It's a constant competitor of theprevious sandwich shop, since both have quite delicious sandwiches. Try them both and find your favorite!
The address is Piazza di Pietra 35.
It's open from 10:00 to 00:00.
Buon Appetito! 
https://voyage10.com/wp-content/webpc-passthru.php?src=https://voyage10.com/wp-content/uploads/2021/04/pizza-1150031_1920.jpg&nocache=1
1080
1920
Alina
https://voyage10.com/wp-content/webpc-passthru.php?src=https://voyage10.com/wp-content/uploads/2022/01/voyage10_logo-2-300x95.png&nocache=1
Alina
2020-03-24 20:46:35
2022-12-24 14:35:22
The best cheap places to eat in Rome