First Time in Paris: planning your ideal trip

Louis Paulin / Unsplash
Paris is a wonderful city, rich with tourist sites, museums, exhibitions and festivals. In this article, we've gathered the most important advice for your first trip to Paris. How to relax, not get lost, pick a good place to stay and in general, how to make your trip perfect. Along with the advice here, you'll find links to hundreds of articles about Paris that we have on our site. So click on the links to learn more about every aspect of visiting Paris.
The best time to go to Paris
The most interesting months to visit Paris are April, May, September and October. The parks and gardens are in bloom in the spring, with sakura (Japanese cherry), chestnut and white acacia trees. In the fall, there's beautiful golden foliage along the alleys and boulevards. These months aren't hot and usually don't have much rain. Of course, we aren't the only ones who know that these months are the best. There are a lot of tourists in the city at this time. So the museums often have lines, the hotels raise their prices and you can't get into good restaurants. However, if you book everything in advance, you can avoid those delays and high prices. Everything's available online, including museum tickets and your hotel. We'll go into detail for this a bit later.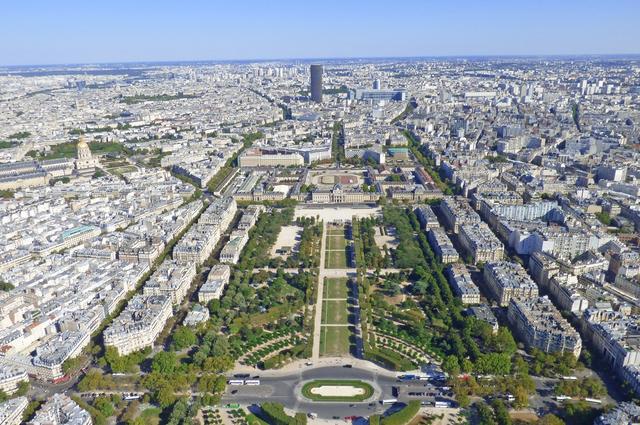 The least popular months for tourists are November and February (besides Valentine's Day). These months are usually rainy, but they have their own benefits, like cafes with blankets, umbrellas, and empty museums. And plane tickets and hotels are usually cheaper (you can find cheap plane tickets here).
If you want to save money we recommend June (it's strange, but there aren't many tourists), March (the busy season hasn't quite started, but it's warming up) and November (for those who like rainy weather and romantic stories).
How many days to spend in Paris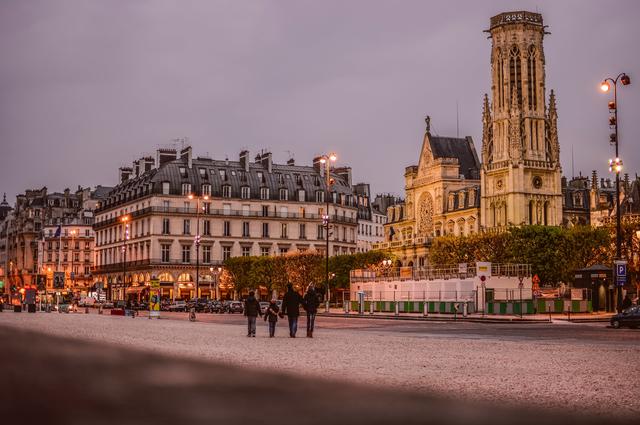 Paris is a relatively small city. If you really try, you can visit all the main sites in just three days: half a day at the Louvre and another half at Montmartre, one day walking around the city and visiting the Eiffel Tower, and another day to go to Versailles or Disneyland. But this is quite a hectic schedule. Like any other major world city, it's better to spend more time. For your first visit to Paris, we recommend 7-10 days. This will give you enough time to leisurely walk around the city, go to a few museums, take the kids to Disneyland, go shopping, and even go to a nearby French town like Reims, Rouen or the castles in Loire. And you could even go to Strasbourg.
The best places to stay in Paris
We have a large article about all of Paris's districts, so check that out if you want more information. We'll briefly list a few of the best places for tourists to stay here.
The first district is the city center, and it's good for those who want to relax luxuriously. You can find hotels here.
1st arr., Paris: book hotel in
The fourth district is the historical center of the city, with Notre-Dame and old narrow streets. You can find hotels here.
4th arr., Paris: book hotel in
The sixth district is the intellectual part of Paris. It has plenty of art galleries and is home to actors, writers, and artists. It's the dream of any Parisian to live in the sixth district. You can find hotels here.
6th arr., Paris: book hotel in
What if you want a hotel with a view of the Eiffel Tower? Then you want the seventh district. You can find hotels here.
7th arr., Paris: book hotel in
The ninth district is the intersection of culture and shopping. The Grande Opera and the Galleries Lafayette are here, along with many three-star hotels with reasonable prices. You can find hotels here.
9th arr., Paris: book hotel in
The fourteenth district is a bit far from the center, but it's the fashionable Montparnasse district. It's just 10 minutes on the metro to the center, and the hotels are cheaper. You can find hotels here.
14th arr., Paris: book hotel in
Montmartre is a picturesque artistic neighborhood in the 18th district. If you do stay here, be careful, because there are not-so-good neighborhoods nearby. You can find hotels in Montmartre here.
18th arr., Paris: book hotel in
La Defense is the business suburb of Paris. In this case, though, "suburb" is a little deceiving, because you can get to the center of Paris on the automatic metro line in 15 minutes. You can find hotels in Defense here.
Boulogne is another suburb with a metro. The prices are lower and it's a nice place to stay. You can find hotels here.
Boulogne-Billancourt: book hotel in
Hotels near Disneyland: if you decide to spend a couple days at the amusement park, then it's best to get a hotel there too. Otherwise you'll lose 1.5-2 hours on the road from Paris every day. You can read our article and look at the best hotels here.
Disneyland Paris: book hotel in
We highly recommend reading our article about the districts of Paris and the unsafe areas. Remember, it's best to avoid districts 10, 11, 19, 20 and the northern suburbs. There are exceptions, of course, so be sure to read the article for all the info.
How to get to the center of Paris from the airport
If you flew into Charles de Gaulle, then the best way to get to the center of the city is by taking the electric train. For just 12 Euros, you'll be there in 45 minutes. If you land at Orly, then it's best to take a bus. And if you flew into Beauvais (which isn't in Paris), then you can probably only take a bus.
If money isn't a big issue and you don't want to spoil your first impression of the city with the overcrowded and not always clean public transport, we recommend a taxi. The prices are set by the town hall and vary from 50 to 55 Euros for a trip from the airport to Paris. Another benefit is that you won't have to study the lines, transfers and other parts of public transport. You can order a taxi in advance here.
How to pick tickets for public transport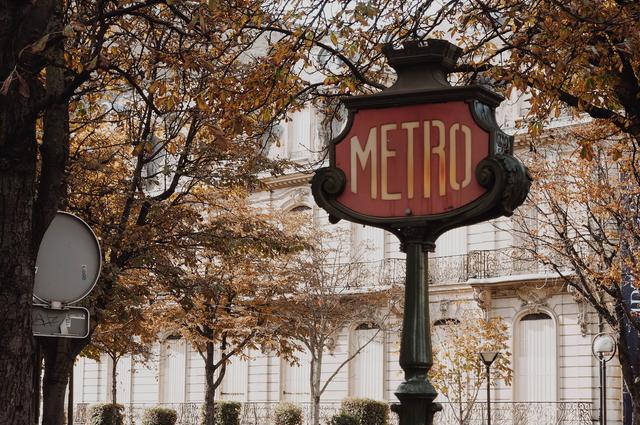 Even though they're convenient, you can't always get a taxi. Sometimes you'll probably have to use the metro. The most important thing to understand is that there are two train systems: the metro that goes through Paris, which we have excellent instructions for, as well as the suburban train, RER, that goes to the airport, Disneyland, Versailles and other suburbs. We've also written about RER here.
» See more – What kind of ticket is best to buy in the Paris metro?
If you're traveling for a full calendar week or more (from Monday to Sunday), we recommend buying the Navigo ticket, but if you're traveling for less time or a different time period like Wednesday to Wednesday, then buy "carnet" tickets and separate tickets for Versailles or Disney. That'll be cheaper.
What to see in Paris for your first time
Here's a short list of the top tourist sites, with some clarifications. We have more details on all of these sites in other articles.
Eiffel Tower
If it's your first time in Paris, you almost certainly want to go up the Eiffel Tower. It's best to buy tickets way in advance on the official site. If there aren't any left, you have two choices: reserve lunch or dinner in the Eiffel Tower or pick a separate tour (see here). Well, there's one more option: stand in line. But that could take up a few hours, so it's best to get your tickets as soon as you know when you'll be in Paris.
You need at least one day for the park, and two are better if you have kids. It's not in Paris, and the trip out to the park and then waiting in lines can take up a lot of time. You can find tickets and transfer here and here.
Arc de Triomphe
It's worth going up the Arc de Triomphe to have the best view of the Eiffel Tower and maybe all of Paris. You can get tickets here.
Notre-Dame
After the fire, Paris's main cathedral is closed for restorations, but you can still look at it.
Montmartre
It's a picturesque neighborhood where artists and writers once lived. The base of the hill is home to Paris's red-light street.
Moulin Rouge
What is Paris known for more than the Can-Can, champagne and a splash of debauchery? The famous cabaret puts on 2-3 shows a night. For the perfect vacation, add it to your list and book tickets!
The Catacombs
They can be a bit scary, but if you want to understand the city's history, they're worth visiting. But you can't get in without buying an advance ticket. You can find tickets here.
Finally, don't forget to walk around the Latin quarter and Marais.
» See more – The 20 Most Important Tourist Sites in Paris
Now let's talk about museums, because Paris certainly has plenty of them!
The best museums to visit in Paris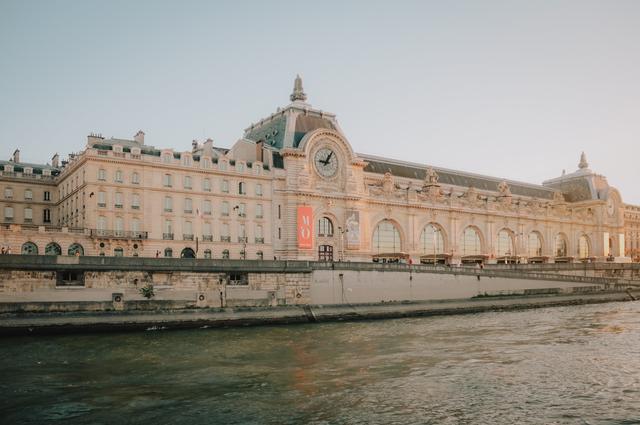 If you only go to one museum in Paris, of course it should be the Louvre. You'll find the Mona Lisa, Venus de Milo and thousands of other masterpieces in this huge museum. Our biggest piece of advice is that it's not worth spending a whole day there. You'll get tired. It's better to go to different museums over a few days. Spend 2-3 hours in the Louvre and you'll see the most popular pieces, which is enough for your first visit.
Also, after 2020, tickets will no longer be sold in the Louvre. You'll only be able to get them online and in advance. The museum is trying to regulate the flow of tourists. Follow this link to buy tickets.
The Orsay museum is the second most visited museum in Paris, and it features a wonderful collection of impressionist art from artists including Van Gogh, Monet, Degas, Gauguin and others. You can find tickets here.
Pompidou Centre is a museum of modern art. There's art from Kandinsky and Picasso as well as artists working now. You can buy tickets to Pompidou here.
Versailles is the royal French palace. Other kings and emperors in Europe modeled their own palaces after Versailles, including Peterhof. It's best, of course, to see the fountain presentation, but the palace is worth seeing on its own. You can find tickets with an audio guide here.
That's probably enough for your first visit, but if you want more read this article.
Tourist attractions, museums, audio guides, river boats… what should I choose?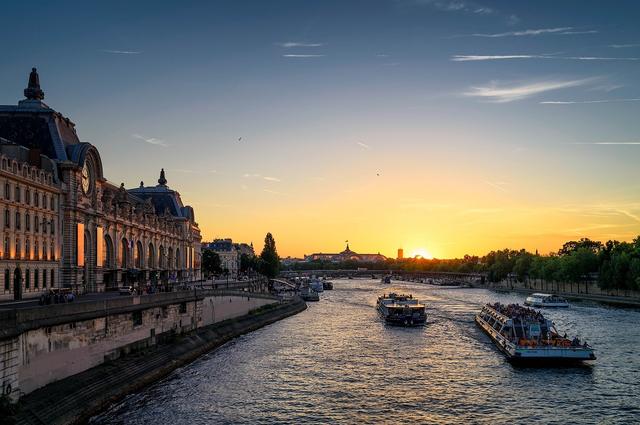 We definitely recommend riding through Paris on a river boat. The Seine is the central street of the city and your 1-2 hour ride will show you Paris from a new angle. You can also book lunch or dinner on the boat. You can find various offers here.
Shopping in Paris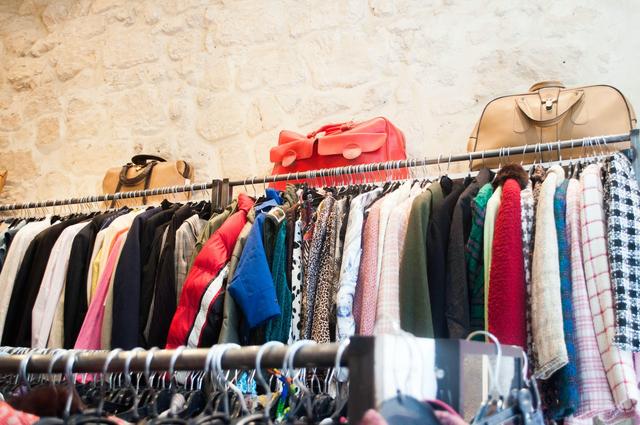 If you decide to go shopping, it's best to start at the Galleries Lafayette or Printemps. There are hundreds of brands in these malls. You'll find luxurious shopping on Montagne avenue and Champs Elysees. If you want to save money, then go to the Parisian outlet mall. If you want original designer goods, go to Marais quarter. And if you want antiques or rare items, go to the large Saint Ouen market.
Leaving Paris for a day
We recommend leaving Paris for one or two days to see how the French really live. These are the most popular destinations.
Normandy, where you can visit Rouen, with its large cathedral and the place where Joan of Arc was burned, as well as the picturesque villages of Honfleur and Etretat.
Reims, with its famous champagne.
Orleans and the castles of Loire. The royal and aristocratic palaces are worth the trip.
Strasbourg is the European capital, and a city where French and German cultures mix. We highly recommend going to Strasbourg on Christmas where they have many Christmas fairs.
Movies to get you in the mood for Paris
If you want to make your trip perfect, we recommend watching a couple of movies set in Paris before your trip to set the mood.
You must watch "Amelie" (you're going to Montmartre, aren't you?). "Paris, I love you", "Midnight in Paris" (for those who will stay in the sixth or 14th district), and the animated movie "Ratatouille" are all great Paris movies as well. And maybe "Intouchables" if you want to see how the different layers of society live. These movies shown Paris in its best light, set the mood for your trip, and then, when you're walking on the streets, you'll happily come across familiar places.
Have a good trip!
https://voyage10.com/wp-content/webpc-passthru.php?src=https://voyage10.com/wp-content/uploads/2020/02/louis-paulin-19zd_LzVKys-unsplash.jpg&nocache=1
1280
1920
Alina
https://voyage10.com/wp-content/webpc-passthru.php?src=https://voyage10.com/wp-content/uploads/2022/01/voyage10_logo-2-300x95.png&nocache=1
Alina
2020-02-13 19:17:16
2023-01-27 08:10:30
First Time in Paris: planning your ideal trip