How to save money on public transport in Rome

Public transport in Rome consists of buses, the metro, trolleys and trains. Sometimes it's hard for tourists to understand directions, as well as the process for buying tickets and travel cards. And most importantly, it's hard to know what's the best and most affordable way to get around. We will try our best to answer these questions to make your trip to Rome easier.
All types of transport in Rome use one ticket. This includes trains, but only trains that go to stations that are marked in red.
If you're traveling with kids, we have good news: kids under 1 meter tall can ride public transport around Rome for free.
Here are the relevant types of travel cards for tourists that will be in Rome for various timespans, from one day to a week. You can find the most up to date information on Rome's transport, prices and directions on the official transport site.
Transport tickets in Rome
1. A ticket for 100 minutes (BIT — 1.5 Euros) lets you ride on buses, the metro, trolleys and trains during one 100-minute time period. If you need to use different types of transport to get to your destination, this type of ticket is what you want, as long as your trip isn't longer than 100 minutes. You can go into the metro, put your ticket on the turnstile and can then continue using it on other types of transport. It works in reverse as well. You can start on a bus or trolley and then go into the metro.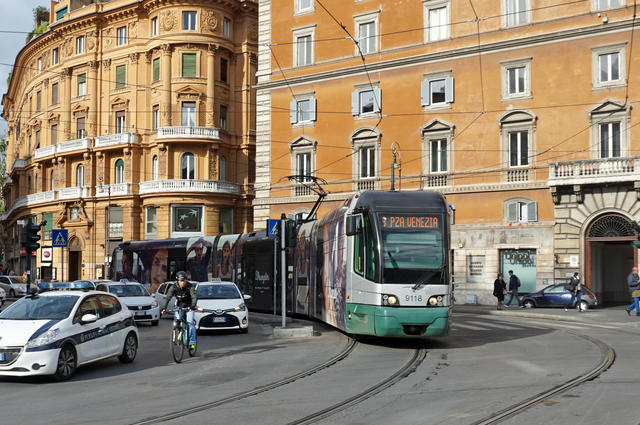 Be aware that this ticket only works in the metro once, but works for an unlimited number of times on buses or trolleys in that 100-minute time period.
2. Tickets for 1, 2 or 3 days
A 24-hour ticket is called 24H and costs 7 Euros;
A 48-hour ticket is called 48H and costs 12.50 Euros;
A 72-hour ticket is called 72H and costs 18 Euros;
A week-long ticket is called CIS and costs 24 Euros.
The day-length tickets work until midnight on the day you first use it.
These options aren't the best for tourists that are spending a day in the center of Rome, since the metro there isn't well developed, and you'll be walking a lot. On average a person spends 3 Euros a day on transport (to and from home).
If you plan on visiting tourist sites that are further away, or you want to study the non-touristy parts of Rome, then this such a ticket will save you energy, time and money. If you're traveling with anyone who quickly tires from walking, that's a good reason to get this ticket.
Another way to save money is by taking bus tours. You can buy tickets here. Of course, it's not the same as exploring the city on your own, but you'll be shown all the famous places for a lower price.
The Roma Pass tourist card
The Roma Pass card is in the KIT tourist bundle. It'll let you freely use the city's transport (metro, bus, trolleys) and also go into one museum for free (with the 48 hour pass) or two museums for free (with the 72 hour pass) and it also lets you get discounted tickets at many cultural places.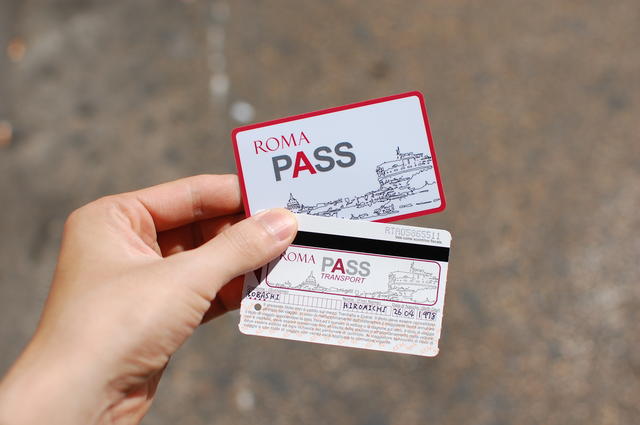 When you buy the KIT tourist bundle with the Roma Pass you receive:
a travel ticket for 2 or 3 days;
a map of Rome with information on tourist sites (phone numbers and addresses);
a guide for museums and archeological zones;
a list of cultural events (art, theater, music) that you can get discounted tickets for.
The tourist bundle KIT with the Roma Pass card comes in two types:
48 hours for 28 Euros;
72 hours for 39.50 Euros.
The card starts working when you activate it.
The Roma Pass card is great if you want to go to a lot of museums, concerts, exhibitions and other cultural places, since the tickets for them are fairly expensive.
If you'll be in Rome for a long time, be aware that there is also a month-long option (named or nameless) and a year option.
You can get the Roma Pass tourist card online here, or in Rome at the Trenitalia or FrecciaClub ticket booths, in museums or at tourist spots.
Attention!
You won't often see ticket inspectors on Rome's public transport, but we still recommend paying. The fine for riding without a ticket costs from 50 to 100 Euros. The fine needs to be paid immediately or within two days at any post office in Rome. Otherwise, the fine will increase in amount to 200 and up to 500 Euros and you could run into problems with the embassy which will receive all this information.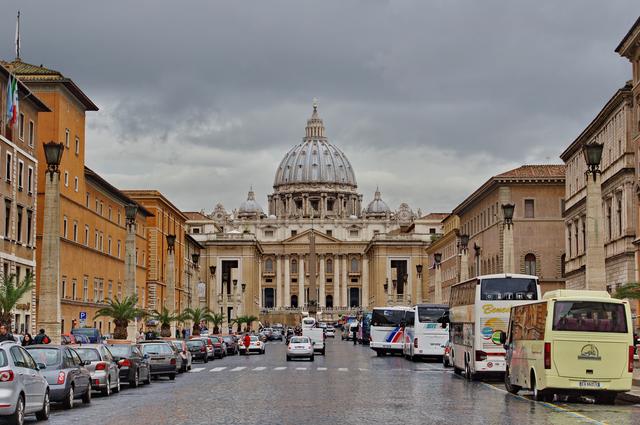 If you don't want to fall into this problem, we always recommend learning what you need to know about transportation before your trip.
Of course, the perfect option is staying somewhere not far from the center that's close to the main tourist sites, if you can. Staying in the center of the city isn't always really expensive. You can find affordable options. The difference in your hotel room's cost will always be less than your transport expenses. You can look at hotels in the center of Rome here.
Rome City Centre: book hotel in
Enjoy your trip, and wear comfortable shoes! Despite the abundance of public transport in Rome, it's quite nice to walk around!
https://voyage10.com/wp-content/webpc-passthru.php?src=https://voyage10.com/wp-content/uploads/2020/03/rome-eternal-city-history-autos-traffic-city.jpg&nocache=1
604
910
Alina
https://voyage10.com/wp-content/webpc-passthru.php?src=https://voyage10.com/wp-content/uploads/2022/01/voyage10_logo-2-300x95.png&nocache=1
Alina
2020-03-26 18:24:16
2022-12-24 16:50:34
How to save money on public transport in Rome