Ireland: a guide to the country of leprechauns

Felix Meynet / Unsplash
Ireland is an verdant country of whiskey and Guinness, a country of Celts and leprechauns, mesmerizing northern landscapes and an endless number of half ruined castles. If you are a «Game of Thrones» fan, here you will understand what Winterfell is. Well, if you are an ordinary traveler, then get ready to see the ends of the earth.
We have prepared a complete guide to Ireland, it will tell you which cities and places to visit, how to get around the island by car, which route to take and, of course, how to meet a real leprechaun. Let the journey through the land of the Celts begin!
How to get to Ireland?
The easiest way is to fly to Dublin. It's a large airport with many airline options available. Use this link to find tickets to Dublin from your city.
Several buses run from Dublin Airport to the city center. The Dublin Express shuttle is the easiest way to get there. Read our detailed article on how to get from Dublin Airport to the city and the one about public transport in Dublin.
» READ MORE – How to get from Dublin Airport to the city center?
Another way to get to Ireland is to fly to Belfast. However, there are fewer flights there and you will find yourself in Northern Ireland. These are two different countries and we will briefly explain the difference.
Choose your Dublin hotel
What is the difference between Northern Ireland and the Republic of Ireland?
There are historical and religious reasons for Ireland's division into two parts, but we won't dig into. Let's better discuss the practical side than might threaten the tourist.
The Republic of Ireland is an independent country and a part of the European Union, but not of the Schengen area. Here people use the euro currency and the metric system (i.e., degrees of Celsius, speed in kilometers per hour, and so on). The Republic of Ireland occupies most of the island and it gathers the majority of tourists' places of interest. The capital is Dublin.
Northern Ireland is a part of the United Kingdom and thus is neither part of the Schengen area nor part of the European Union. Pounds sterling is a currency there and on the signs you will see the speed limit in miles per hour. The capital is Belfast. Exactly in Northern Ireland most of Winterfell and the Iron Islands of the Game of Thrones were filmed.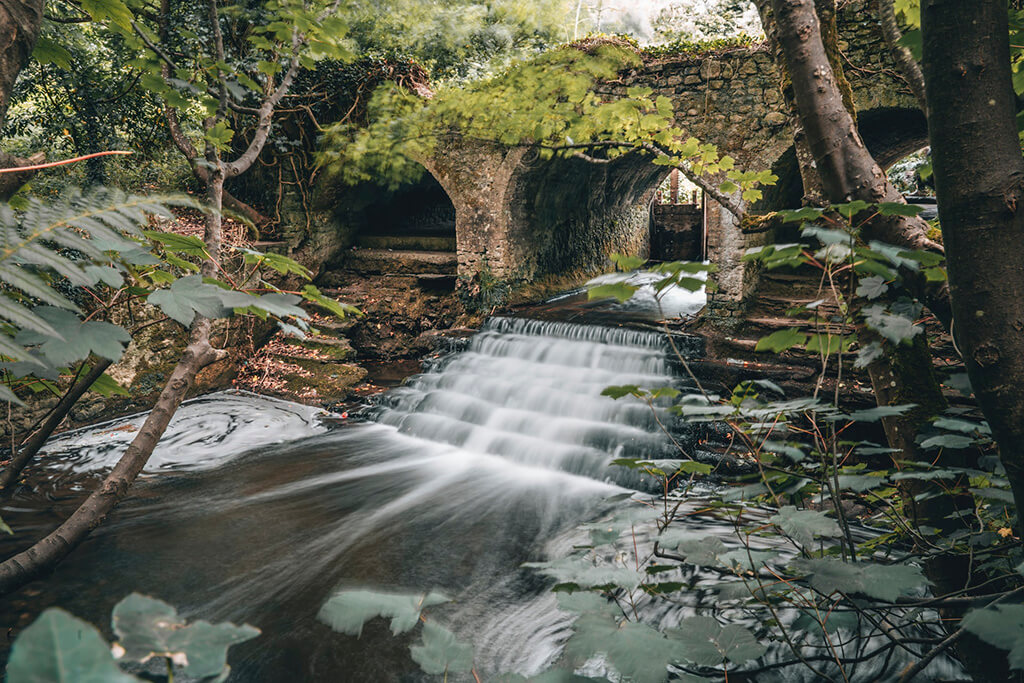 In fact there is no border between the Irelands, you can easily move between them. However, when renting a car, you must notify that you will be entering another country and pay an additional fee.
Common thing between Irelands is left-hand traffic and a special type of sockets. Get ready for this and better buy a charging adapter right at the airport.
From experience, the cheapest car rental is in Dublin, see the best deals from this link. But if you're flying into Belfast, here's a link to get a car there. You can compare prices as well.
Travel modes in Ireland
There are railways in Ireland, but the railway network is limited. You can travel between several (but not all) major cities and around Dublin.
The easiest way to get around is by car. Plus it's the most interesting! You can see the whole island, stay where you want and visit all of Ireland's most famous natural sights. We have an article with a detailed itinerary for traveling around the island, you can check it at this link.
You can also travel around Ireland by bus. Both regular (you can find different routes here) and the ones for tourists. For example, the main natural treasure of Ireland is the Cliffs of Moher. From Dublin there are day trips by bus with a group tour and even cruises. You will find a good offer at this link. You can also book organized tours of Connemara, the Ring of Kerry and the Game of Thrones filming locations. You can find it all right with these links.
Specifics of driving a car in Ireland
The first feature is left-hand traffic.
If you have never driven a car on the right side and have not used your left hand to control the gearbox, then it is better to rent an automatic car. This will make your life much easier.
The second feature is narrow roads.
Several high-speed highways lead from Dublin, but in the middle of the island they end and very narrow roads begin. They seem to be for one-way traffic, but remember that you must keep to the left. The speed limit there is 100 km/h.
The third feature is sheep on the roads.
There are a lot of them in the western part of the island and at night they love to sleep on the asphalt surface. Please be careful.
The fourth feature is three glasses of Guinness.
That's how much you can officially drink and drive after that with impunity. And now imagine. The Irish rain is pouring, you are driving along a really narrow road, maneuvering between sheep, while keeping to the left side. And suddenly a local oldman takes off at you at a speed of 100 km/h after having three Guinness in a nearby bar. We would highly recommend getting a car with insurance!
And finally the fifth feature. It's not scary at all.
The Irish are very polite and kind people by nature. They are careful on the roads, they make way for you if you need, they realize that there are many tourists on their island who are not used to local roads, and they treat everyone with understanding. You won't find more friendly and calm people in terms of driving. So do not worry and rent a car with no stress!
Here is the link to compare the rates of different companies.
» READ MORE – Traveling in Ireland by car: itinerary
Sightseeing in Ireland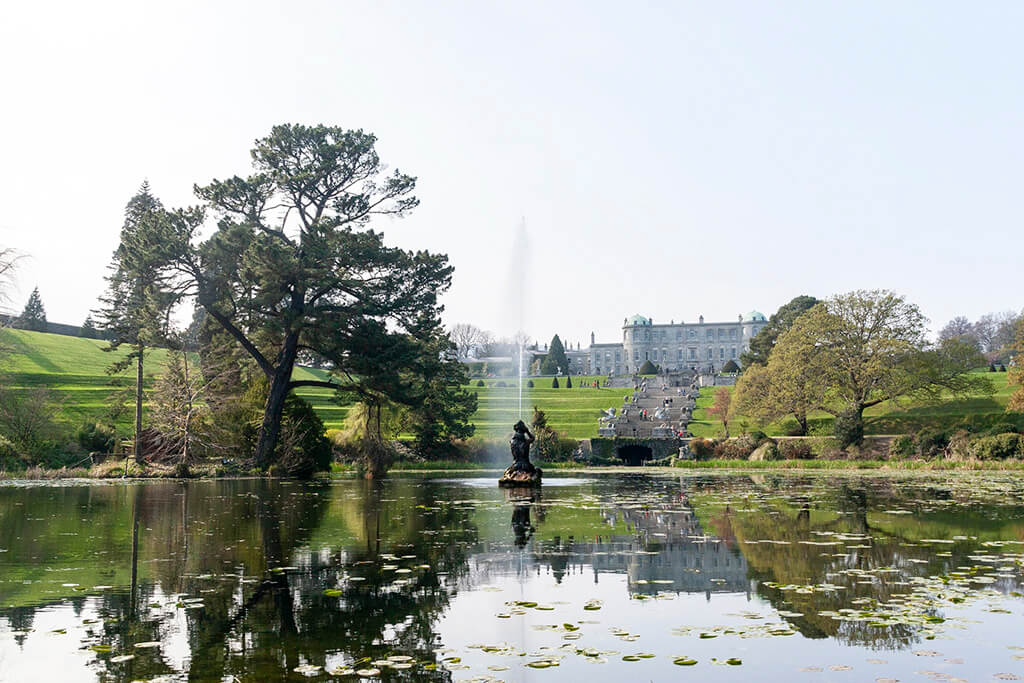 A detailed itinerary of the trip around Ireland by car can be found here. With its help you can enjoy a drive from Dublin to the west coast and back. And here we highlight a few places that will make you wish to visit Ireland.
What to visit near Dublin?
Dublin is the city, whose main attraction is doors. Yes, that's right, multicolored doors. When the Irish were forced to paint their doors black as a sign of mourning for the dead English king, they did exactly the opposite and painted the doors in whichever color they could.
Dublin is perfect for those who come with a big noisy group of friends. Whiskey and Guinness flow like water in the Temple Bar area. Otherwise, select 1 day for Dublin and let's move deeper into Ireland.
You can check the hotels in Dublin here.
» READ MORE – Top 10 sights to see in Dublin
Howth. If you don't have a car but you are desperate to see green Ireland you can get to Howth in half an hour by the Dart commuter train. This is a suburb of Dublin, a peninsula and a half ruined mountain. It is pretty much an Ireland in miniature: there are rocks, seals, the Irish Sea, a fishing port, a lighthouse and so named Howth Castle.
Malahide Castle. Ireland has perhaps the highest concentration of castles per square kilometer in the world. But most of them are more or less ruined. But Malahide Castle is intact. It was founded in the 12th century, and the same family has been living in it for almost 800 years in a row. The castle is surrounded by magnificent gardens. The place is definitely worth visiting, you can book tickets here.
Brú na Bóinne. It is a historical site located only 40 km from Dublin. There are about 40 burials here, which are more than 5000 years old. They are 1000 years older than Stonehenge and several hundred years older than the Egyptian pyramids. You can see the corridor tomb of Newgrange. Here you can find a day trip from Dublin.
Powerscourt Estate. It is an 18th century manor-house out of town with gorgeous gardens and waterfalls. There is an impressive five-star hotel and golf courses near it.
» READ MORE – Powerscourt Gardens: how to get and what to see at the estate
Glendalough is a medieval monastery not far from Dublin. Its history tracks back to the 6th century, and tourists adore it for its tranquility. Quiet, green Ireland starts here.
Trim castle. Here is the real medieval castle. It was founded by the Normans, and it still makes a threatening impression with its defensive walls, loopholes and towers. It is usually included in one-day tours to the Boyne Valley.
Traveling across Ireland
Rock of Cashel. There is a huge impressive half-ruined Cashel castle rising on the rock. It offers a bewitching view, and for the Irish the castle itself is a historical place. They say that local rulers lived in Cashel long before the arrival of the Normans. According to legend, the primary patron of Ireland, Saint Patrick, was converted to Christianity exactly on this rock. Today you can visit the castle, take great photos and see the old Irish cemetery with Celtic crosses.
Cork is the second largest city in Ireland. There are not only colored doors here, but the houses are colored as well! There is the town of Middleton with its Midleton distillery not so far from Cork. It is the largest distillery in Ireland, producing the famous Jameson brand. The distillery can be visited with a guided tour, you can find a skip-the-line ticket with a tasting here. It's not enough just to see castles and rocks, it's time to try whiskey.
» READ MORE – Irish whiskey: where to try it in Dublin
Killarney. That is a national nature reserve on the shores of Loch Lane. There is Ross Castle located in the park. It looks like it's haunted. Another attraction of Killarney is the 19th century Muckross House. The famous «Ring of Kerry» begins from Killarney.
Ring of Kerry is a tourist route almost 170 km long with breathtaking views, emerald greenery, cliffs of the Atlantic coast, waves and rainbows. Here it seems you are about to meet a leprechaun behind the next stone, this place is truly fabulous. The route around the Ring of Kerry is as follows: Killarney — Kenmare — Sneem — Waterville — Cahersiveen — Glenbay — Killorglin. If possible, try to get to Valentia island. While these names tell you nothing, you should know that along the way you will meet the Black Valley, Torc waterfall, the ring of druids (exactly, real druids), medieval churches and monasteries. Most people pass the Ring of Kerry by car, but the brave ones can go on foot or by bike.
Limerick. This city is worth visiting to see the castle of the English king John Lackland. Although the Irish are not fond of English kings, the castle is impressive.
Find a hotel in Limerick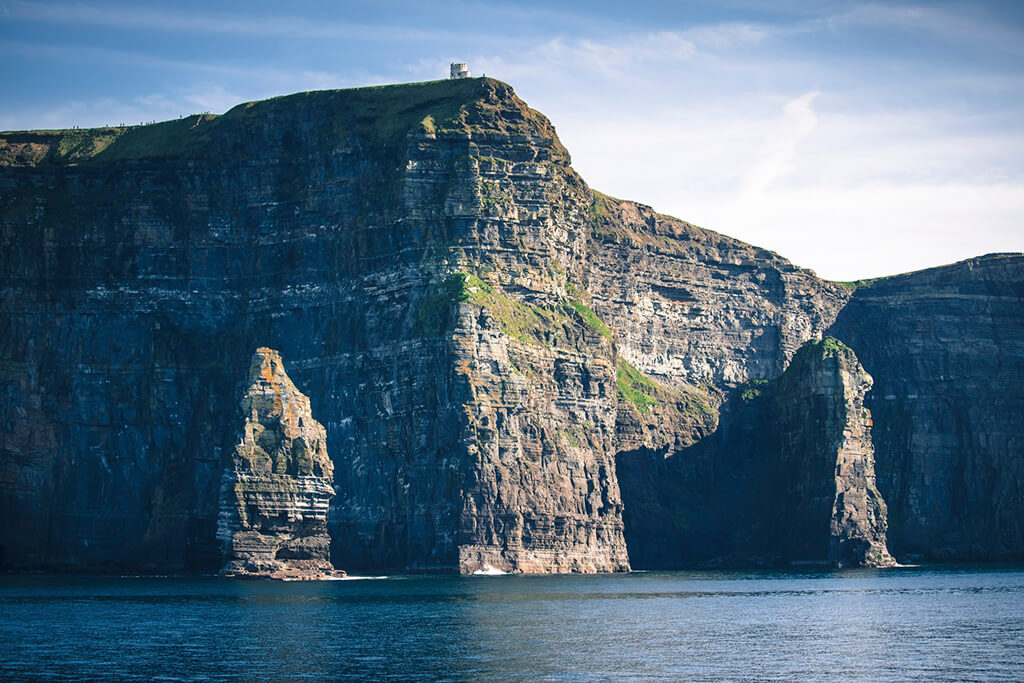 Let's carry on our trip across the west coast of Ireland, also called Wild Atlantic Way.
Next in line are the Cliffs of Moher, a postcard view and in its own way a symbol of Ireland. The height of the rocks reaches 214 meters and they immerse in the ocean with huge pillars. You can buy tickets to the reserve here. And here there is a tour from Dublin.
» READ MORE – Cliffs of Moher in Ireland: how to reach and what to see
By the way, did you know that Ireland is popular among surfers? Well yes, the water temperature here is not encouraging and rarely rises above +17 degrees. But look at those waves! There are several beaches with surf clubs near the cliffs of Moher. Just rent a wetsuit, a board, and enjoy great waves!
Galway city is famous for its bars, musicians and… oysters. They even have their own Galwellian oysters of a special round shape. And by the way, if you haven't tried it anywhere before, it's time to try chowder, milk-based fish soup. Sounds disgusting, but surprisingly delicious!
Connemara is perhaps the most beautiful, greenest, wildest and most sheepish county in Ireland. There are fjords, rivers, purple mountains, nature reserves, and, of course, castles and distilleries. By the way, you can stay the night in some castles. Check them here.
The beauty of Connemara is beyond words. It's better to experience it yourself. If the weather allows, leave the car at the hotel and go hiking in the nature reserve, a good thing the paths are trodden here, signs are placed and maps are hung. One of the most popular routes is Sky Road. It's 16 km long, quite a good walk for 1 day.
» READ MORE – Connemara in Ireland: how to get there and what to see?
Donegal. We are moving all the way to the north. Nature is getting more rugged, and people, if you still meet them, increasingly start speaking Gaelic – the Celtic language, the second official language in Ireland. Further to the north, on the Inishowen peninsula, on a good night you can even see the northern lights.
All hotels in Connemara are here
Sightseeing in Northern Ireland
Getting back to Dublin, let's visit Northern Ireland for 1–2 days. There are many beautiful places here as well.
Castle Dunluce, the ruins of the castle with a raging sea in the background. The place is worth stopping for 15 minutes to take amazing photos.
Bushmills is another famous Irish distillery, but Northern Irish. In one trip you can bring whiskey from one island, but actually from different countries.
Giant's Causeway is a natural monument with marvelous, but definitely not man-made stones. In fact, these are the remains of an ancient eruption of an underwater volcano. A day trip from Dublin can be booked here.
» READ MORE – Giant's Causeway in Ireland
Ballintoy Harbor Cottage. This is an Irish beach holiday. If you are already tired, you can stop here for a couple of days, just to admire the sea all day long.
Carrick-a-Rede Rope Bridge is a hanging bridge at a height of 30 meters above the sea stretched between the cliffs.
Several locations from the Game of Thrones filming in Ireland
All of them are located exactly in Northern Ireland.
The Dark Hedges is famous among the fans of the series as Royal Road. Due to the influx of tourists, driving under the overhanging beech trees is now prohibited.
Cushendun Caves. That is the place where the Red Priestess gave birth to a shadow demon. In real life, the caves were once a resting place for those who traveled between Ireland and Scotland.
Castle Ward is one of the most remarkable places in the Game of Thrones. This is where the views of Winterfell were filmed. However, put aside unnecessary expectations. You will not see a massive castle from the series, but you will understand how hard it was for the artists and programmers to finish drawing the walls, towers, gates, and courtyards. All in all, come and see it yourself. Here you can even participate in the «Game of Thrones» themed activities. Dress up as heroes, fight with swords or practice archery. Here you can select excursions to the places of the «Game of Thrones».
And, as we've mentioned, this whole route won't be possible without a car. As a refresher, you can rent a car in Ireland here.
» READ MORE – «Game of Thrones»: filming in Ireland
Things to do in Ireland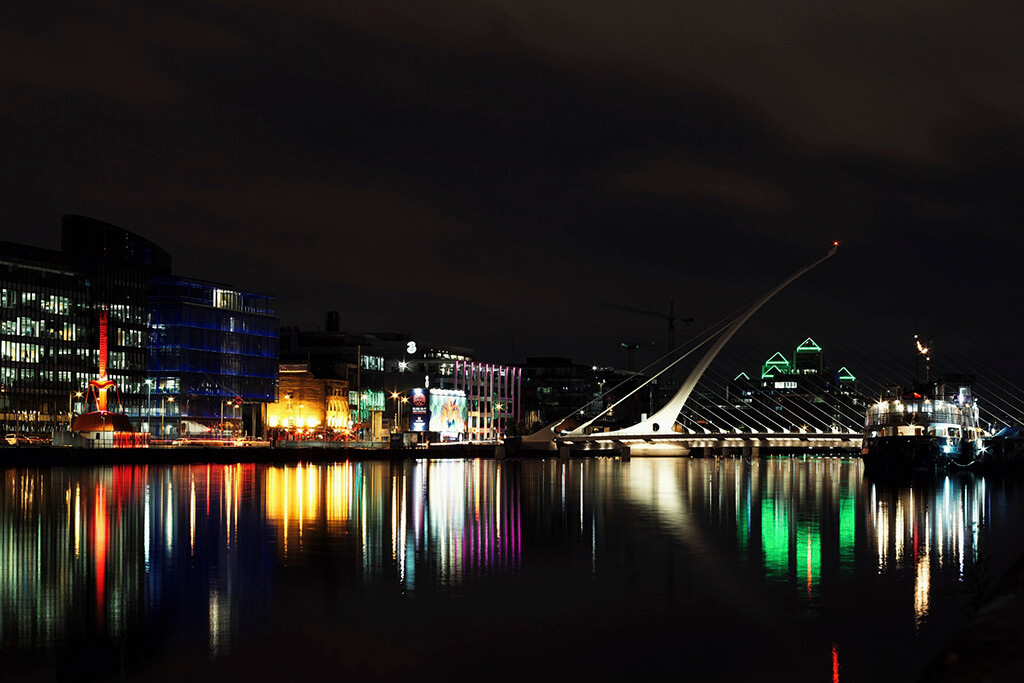 Have a glass of Guinness.
Everyone drinks it here, you should try as well! Or you can visit the Guinness Storehouse in Dublin. The observation deck of the museum offers a great view of the city.
Drink some whiskey.
We've written a lot about this already and advised you several distilleries. In Dublin itself, you will find several other distilleries that you can visit. And at parting at the airport you will find a wide selection of whiskey at duty free prices.
Listen to Irish music and see Irish dance.
Celtic music and local dances are one of the world famous cultural traditions of Ireland. Fortunately, in Dublin there are a lot of places where you can listen to music and watch people dancing. Here you can find the tickets.
Try Irish breakfast.
You believe it's the same as English, don't you? Wrong! Try it and see the difference youself!
Catch a leprechaun.
Believe it or not, in Ireland you can find tutorials about catching a leprechaun properly. A little green man with gold hides where two or more rainbows meet, hurry up!
Understand Irish.
The Irish accent is quite specific and learning it might be in prospect. You can't imagine an Irishman who would sit next to you for more than 5 minutes and not utter a word. They are kind, very sociable and friendly people. Chat, enjoy, and who knows, maybe the locals will give you the secret of catching leprechauns for free, without any costly tutorials.
And we wish you a great trip exploring the evergreen island!
https://voyage10.com/wp-content/webpc-passthru.php?src=https://voyage10.com/wp-content/uploads/2022/11/1-felix-meynet-mz7L2ClI88A-unsplash.jpg&nocache=1
769
1024
dalbhat
https://voyage10.com/wp-content/webpc-passthru.php?src=https://voyage10.com/wp-content/uploads/2022/01/voyage10_logo-2-300x95.png&nocache=1
dalbhat
2022-11-03 17:58:54
2023-01-22 17:15:35
Ireland: a guide to the country of leprechauns