Moulin Rouge tickets: how to buy them and how much they cost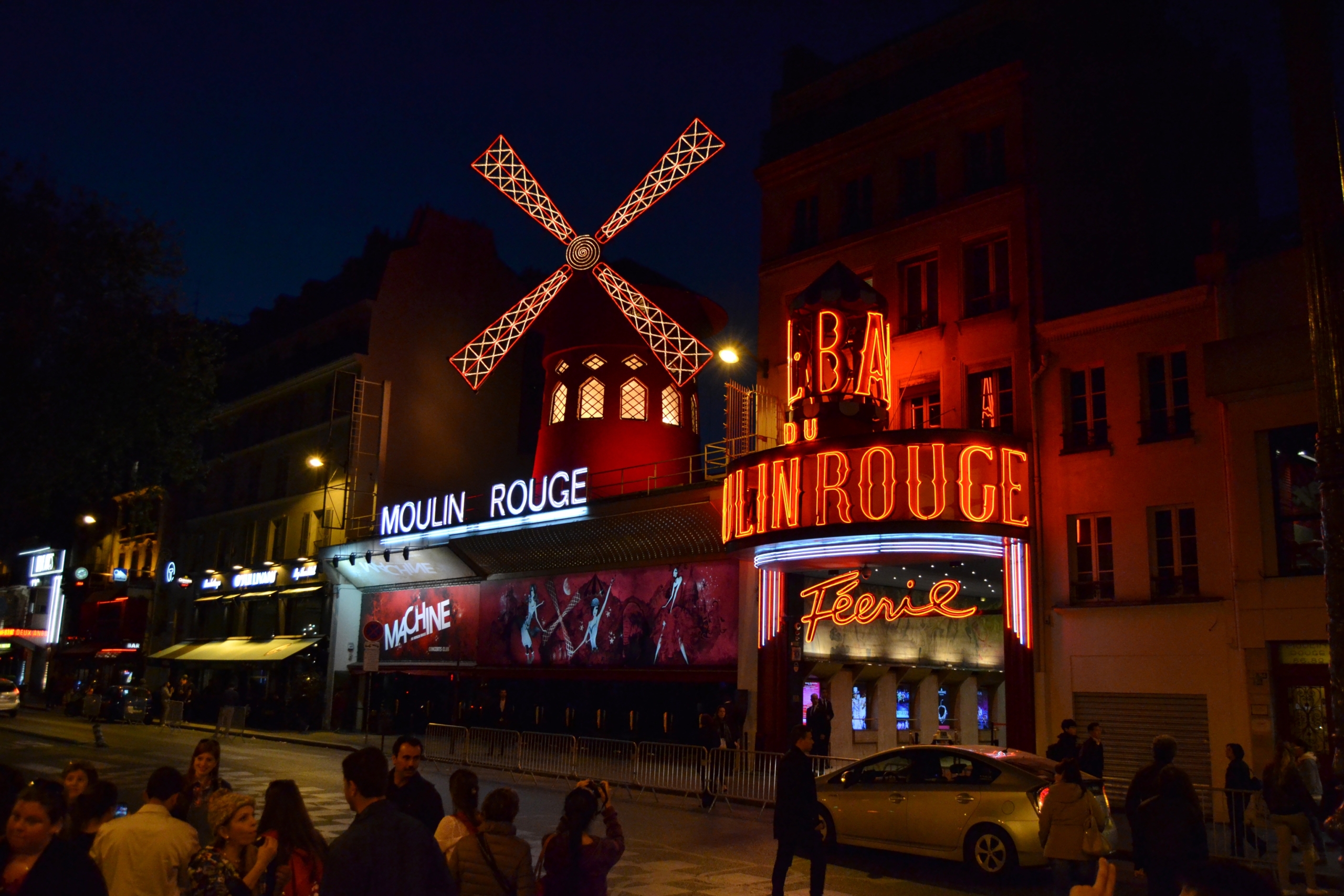 Like the Eiffel Tower or the Louvre, the cabaret Moulin Rouge on Montmartre became a symbol of Paris and a popular tourist site long ago. Every day, many people go to Moulin Rouge to see the famous can-can performed by the most beautiful dancers in amazing costumes.
You can find Moulin Rouge tickets here. Along with standard tickets, there are also VIP-tickets and combined tours available.
How to buy Moulin Rouge tickets
You can buy tickets for a show on the official site. It's best to do this 2-3 months in advance since they sell out quickly. If there are none left, check for more here.
When buying a ticket, decide if you just want the show or a show and dinner. The dinner seats are closer to the stage. Remember, there are no refunds, so be sure that you'll be able to make it to the show on the day you choose.
The earlier you get your ticket, the more money you'll save and the better your chances are of getting a good seat. After you pay, you'll get a voucher in your email. Print it out and show it when you go in.
The cabaret also sells tickets, but if you try to buy tickets right before a show there might not be any left.
How much do tickets cost?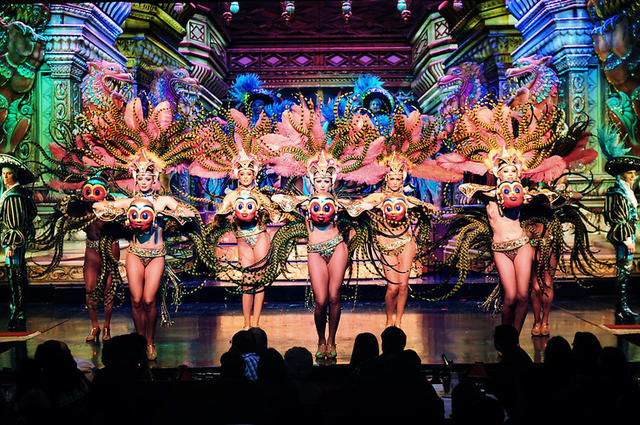 A standard ticket for the show "Feerie" is 107 Euros. This includes half a bottle of the French champagne Moet. If you order dinner too, the price depends on what you order. "Minstinguett" is 175, "Toulouse-Lautrec" (vegetarian and vegan) is 195 and "Belle Epoque" is 220 Euros. Each one includes half a bottle of champagne. If you don't want the champagne, you'll save 10 Euros. But remember, drinks inside are twice as expensive. And what's a cabaret without champagne?!
Ticket prices are even higher on New Year's, from 800 to 1000 Euros (VIP-party). Along with the show, it includes a holiday menu and a dance performance for the guests. You can find New Year's tickets here.
A good option for tourists is a special offer that includes a trip to Moulin Rouge, a cruise on the Seine and dinner in the Eiffel Tower. It costs 295 Euros in total, but the price changes based on the season, time, and menu. You can learn more about it here.
How to buy a ticket for a Moulin Rouge show with champagne
How to use your ticket
Buy a ticket using the form below. Choose your date, time, and ticket amount.
Within 24 hours you'll have your tickets by email. Usually it only takes 15 minutes, but sometimes there are delays due to time zones and holidays.
If you don't get your tickets, check your spam folder.
Print your ticket or download it on your phone.
Show your ticket at the entrance.
How to get to Moulin Rouge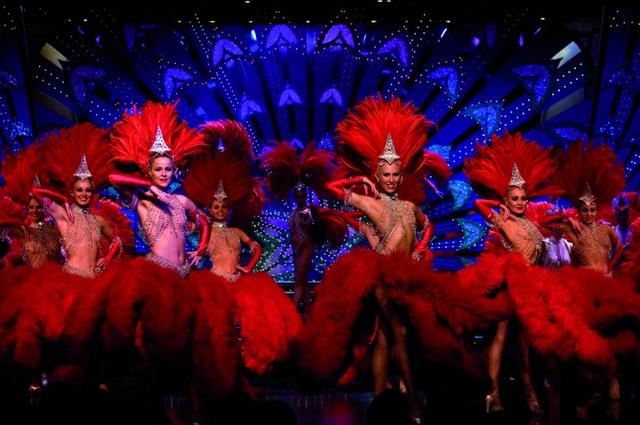 You can get there in a taxi or on public transport. The closest metro station is Blanche (line 2).
The address is 82 Boulevard de Clichy (not far from Pigalle square).
Show schedule
The cabaret has two shows a day, at 9 and 11, without days off. Dinner starts at 7. It's best to arrive 30 minutes before the show to have time to find your place and hand over your things to the coat check. Leave your camera at your hotel or be prepared to check it, because pictures aren't allowed. The show lasts 90 minutes.
While Moulin Rouge is a must-see, we also recommend looking at tickets in other cabarets in Paris like Lido and Crazy Horse.
Enjoy the show!
https://voyage10.com/wp-content/webpc-passthru.php?src=https://voyage10.com/wp-content/uploads/2021/04/Moulin-Rouge-facade-of-cabaret-at-night-France-paris-scaled.jpg&nocache=1
1707
2560
Alina
https://voyage10.com/wp-content/webpc-passthru.php?src=https://voyage10.com/wp-content/uploads/2022/01/voyage10_logo-2-300x95.png&nocache=1
Alina
2020-02-27 17:42:35
2022-11-17 15:20:20
Moulin Rouge tickets: how to buy them and how much they cost