Paris with kids: top-15 activities
Androland °o° / Unsplash
Paris is a city where childhood dreams come true. Even adults love going to Disneyland or riding on a carousel near the Eiffel Tower. Now we list where else you can go with children in Paris.
Disneyland
The only official Disneyland park in Europe, Paris Disneyland is actually two parks: Disneyland, with Sleeping Beauty's castle, and Disney Studios with Cars and Marwell characters. We've written in great detail about the park in a few articles, read it. And don't forget to buy tickets in advance, they are not sold at the entrance. Plan your Disneyland vacation in advance!
» See more – Tickets to Disneyland: where to buy them and how much they cost
Disneyland Paris: book hotel in
Park Asterix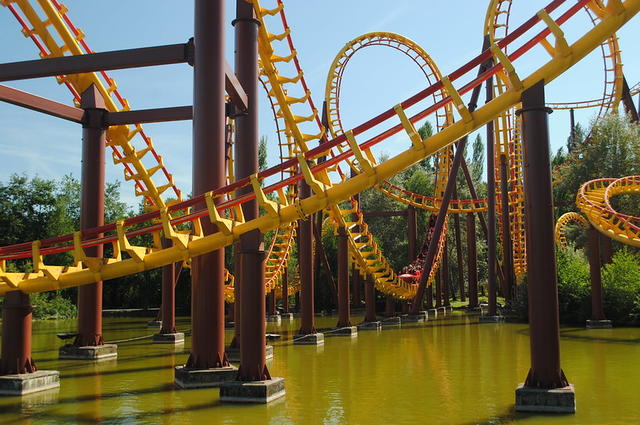 If you want something really French, go to Park Asterix. You'll find characters from the famous comics to take you on a journey to ancient Gaul, Rome and Egypt. Asterix Park has many water rides, so it's only open from April to October.
You can and should alsobuy tickets to Asterix Park online in advance. It is easy to get there by public transport: a special bus goes there from terminal 1 of Charles de Gaulle airport. Or book a private transfer from downtown here.
Tickets cost €51 for children and €59 for adults (from 12 years).
Balloon over Paris
The balloon in the André Citroën Park is called the largest in the world! It rises to a height of 150 meters and from its basket you have a wonderful view of Paris. This attraction depends on the weather and you can call 01 44 26 20 00 for more information. André Citroën Picnic area, a nice place to stroll amidst modern fountains, greenhouses and themed gardens.
Metro: Lourmel and Javel – André Citroën
Open daily from 9:00 to 20:30
Price: under 3 years old free, from 3 to 11 years old — €8, from 11 years old — €15. Book your ticket here.
La Villete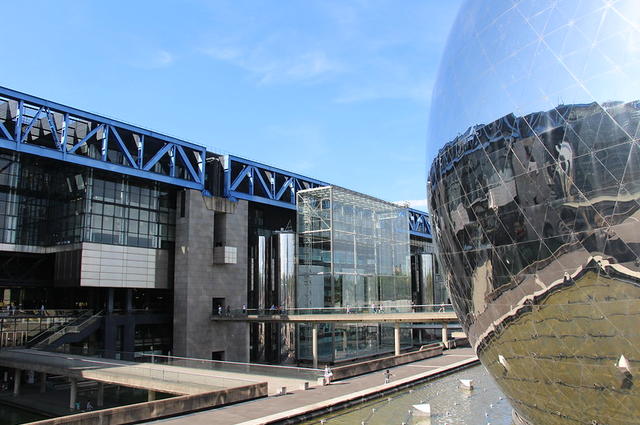 The city of science and industry La Villete (Cite de Sciences et de l'Industrie La Villete) is an amazing museum for people of all ages. There are two exhibits for kids from 2-7 or 5-12 years old, a planetarium, interesting permanent exhibits and varying temporary ones, and a 3D movie theater. You'll have a great family adventure for the whole day.
Metro station: Porte de la Villette (line 7).
Hours: from 10:00 to 18:00, or until 17:0082 on Sundays. Closed on Mondays.
Tickets cost €12.
Palace of Discovery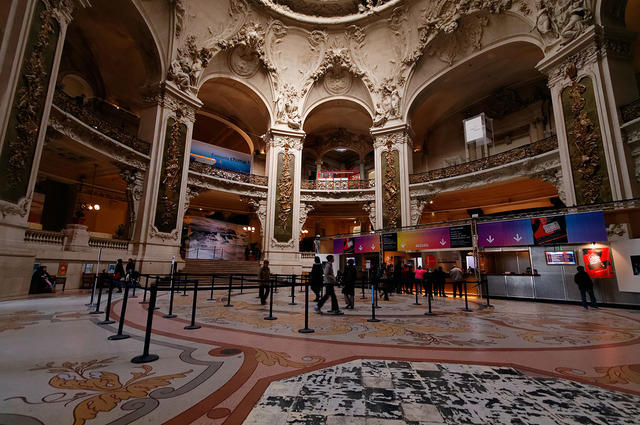 Palais de la Decouverte technically is part of La Villette, but it's in the middle of Paris, between the Seine and Champs Elysees. The Large and Small Palaces have very interesting scientific exhibitions, including a room for Pi and a planetarium.
RER C: Invalides
Metro: Champs Elysees-Clemenceau (lines 1 and 13) or Franklin D. Roosevelt (lines 1 and 9).
Tickets cost from €3 to €9.
Palais de la Decouverte is closed for renovation until 2025.
Children's exhibitions at the Centre Pompidou
At the Centre Pompidou in Paris there are interactive exhibitions specially designed for children by contemporary artists. Surprisingly, children actually perceive and understand contemporary art more easily than adults. The museum also offers children's workshops (separate ticket required), the schedule of which can be seen on the official website. Tickets to the Pompidou Center can be purchased here, and a tour with a guide can be ordered here.
Metro: Rambuteau
Hours: 11:00 – 21:00, closed on Tuesdays
Ticket price: free for under 18 years old, €14 for adults (free on the first Sunday of each month), tickets for the workshop about €10.
Aquarium de Paris – Cinéaqua
The Paris Aquarium  – Cinéaqua is a place that combines an oceanarium and a large cinema. It is an ideal way to brighten up a rainy day. At the aquarium you can watch sharks, pet a sturgeon, follow the secret life of corals, and watch many cartoons on the big screen. On Wednesdays and weekends the aquarium puts on special shows for children; check the program on the official website beforehand.
Metro: Trocadéro
Hours: every day, from April to September from 10:00 to 19:00, from October to March from 10:00 to 18:00.
Ticket prices: under 3 years old free of charge, from 3 to 12 years old — €13,50, from 13 — €19,50.
Paris Zoo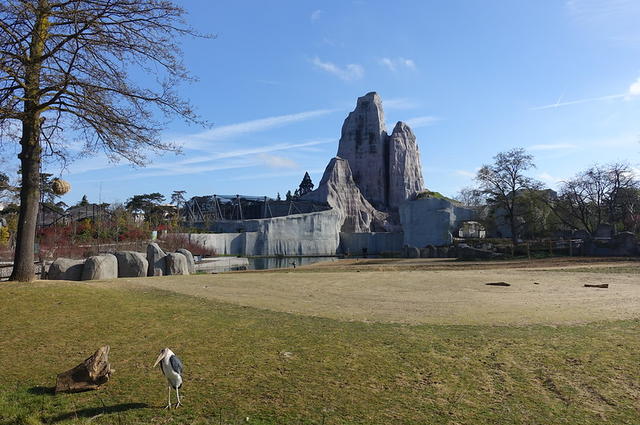 The Paris zoo was under repairs for a long time, but it's open again. The zoo has changed a lot, and it's amazing with its lack of cages for the animals. It's next to the Bois de Vincennes, where people like to walk with their kids, ride a boat on the lake or through the park on a bike.
Metro station: Porte Doree (line 8).
Tickets: €15 for children and €20 for adults (from 13 years).
Botanical Gardens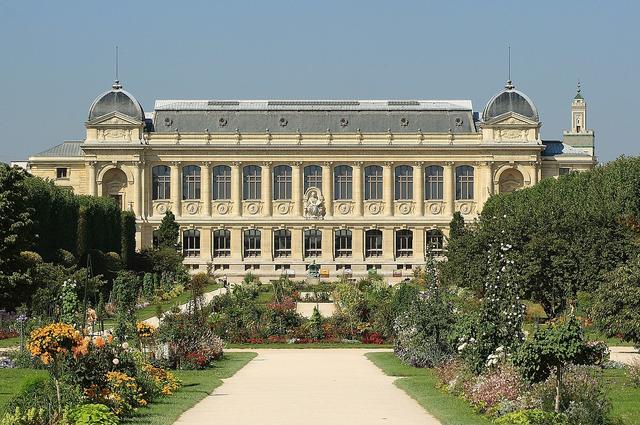 The huge botanical garden is one of the oldest in Europe. There are several museums, including the Museum of Natural History, a beautiful square and a small, but wonderful zoo.
The Museum of Natural History is an incredibly interesting place, and there is a lot to see there, such as the Gallery of Evolution — a pavilion with giant dinosaur skeletons and stuffed animals, as well as many interactive exhibits for younger visitors, or a special gallery for children, which all animal lovers will love.
Metro stations: Gare d'Austerlitz (line 5), Censier Daubenton (line 7), Jussieu and Gare d'Austerlitz (line 10).
Tickets: start at €9
Hours: from 8 to 6:30 in the summer and 'til 5:30 in the winter.
Museum of Magic
The Musee de la Magie is famous for its unique collection. It has the history of every trick, a hall of illusions, and interactive presentation. The museum has a collection of machines that were used in fairs and were very popular in the 19th and 20th centuries. If you fancy yourself a magician, they can check your skills give you a certificate. There are special magic classes for kids.
Hours: Wednesday, Saturday and Sunday from 2 to 7.
Tickets cost: €14 for adults and €10 for children.
Metro station: Saint-Paul, Bastille, Sully-Morland (lines 1, 4, 5, and 7).
Winter circus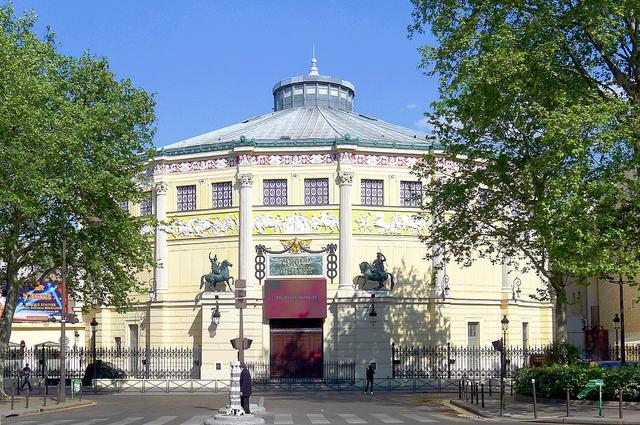 The Cirque d'Hiver Bouglione is interesting because it's housed in an old building that was built in the 19th century, and it has a long and interesting history. It's a real, classic, European circus. Performances with animals are forbidden here, but the skill of the acrobats fully compensates for their absence.
There are several shows a day. Usually they're at 2, 5 and 8. You can learn the program on the official website.
Tickets cost: start at €10
Metro: Filles du Calvaire (line 8), Oberkampf (lines 5 and 9)
Paris fairs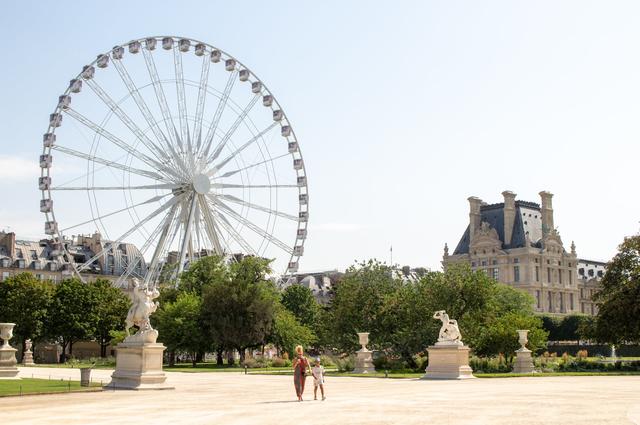 In the spring, the oldest Throne Fair in Europe is held in the Bois de Vincennes. It resembles as much as possible those traveling fairs we see in the movies. There are colorful tents, music, sweet treats, and obligatory merry-go-rounds of varying degrees of riskiness. Admission to the fair is free, but you have to pay for entertainment separately.
In summer a small amusement park grows in the Tuileries Garden in front of the Louvre. You don't have to go far from the city center if you suddenly want to take a ride on the breathtaking rides. The local Ferris wheel is especially popular with the visitors of the capital city. In the off-season it is dismantled, but in the second half of November, it reappears, this time as part of the Christmas fair.
The city is buzzing with Christmas markets throughout December. They are held in almost every street. You can see a map of all the Christmas markets here. The big department stores don't fall behind. Each one decorates its window display so kids can't take their eyes off the shimmering lights and dancing dolls. In short, it's fun to walk around Paris all year round!
Museum of Fair Art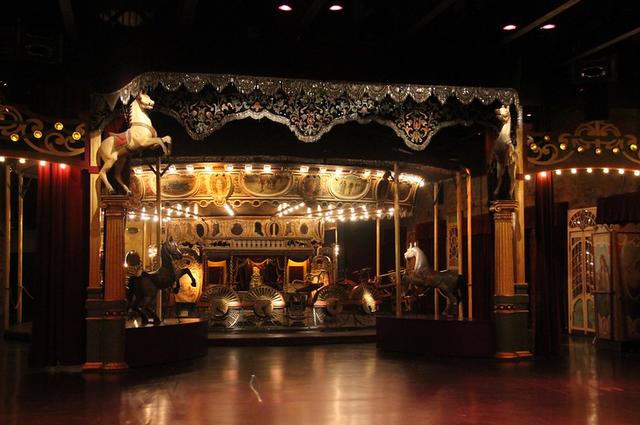 The Musee des Arts Forains is famous for its collection of old wooden carousels, which are mechanical rides from the 20th century. They also have machines that performed joking operas and other silly things. To get inside and ride all the rides, you need to book a visit on the official website.
Metro station: Cour St Emilion (line 14).
Tickets cost: €18 for adults (from 12) and €12 for children.
Bird Market on the Isle of Cité
The outdoor Sunday market near Notre Dame sells birds of all colors and sizes, as well as rabbits, guinea pigs and hamsters. Visiting such a place will be safe for parents, because when a child asks to buy «that dancing parrot with a green crest», you can always say that «you can not, because the bird does not have a special passport and a plane ticket». But even simpler souvenirs at this market the choice is not less rich.
Metro: Cité
Hours: Sunday from 10:00 to 17:00
France Miniature — feel like Gulliver
France Miniature is a theme park 15 minutes from Versailles (a visit to the palace itself would also be a great idea, you can get tickets with a transfer here). In the park you will find all the famous structures of France in 1:130 scale, more than 2000 models — Carcassonne, Chambord Castle, Savoyard village, even the island of Corsica has not been forgotten! Miniature parts can be viewed through special telescopes, between the buildings there is a special train carrying visitors. The park also has eight attractions for children (several merry-go-rounds, a small carriage town and more), a cave and a real archaeological site, and restaurants to dine in.
Adress: Boulevard André Malraux, 78990 Elancourt. From the center of Paris it takes 1.5-2 hours by public transport with two transfers. It's better to go there by rented car.
Hours: from 10:00 to 18:00, closed for the winter from November to April (check official website for exact dates).
Ticket prices: ages 4 to 11 — €18, ages 12 and up — €24
Other than the things on this list, Paris has many children's stores (there's a Disney store on Champs Elysees, which is one of the most popular), play areas including carousels, fountain parks (you can even go on a boat in the summer) and other festivities.
You can find more ideas for entertainment with our audioguides.
Enjoy your family vacation!
https://voyage10.com/wp-content/webpc-passthru.php?src=https://voyage10.com/wp-content/uploads/2020/02/androland-o-DfOeAuZypuc-unsplash.jpg&nocache=1
1280
1920
Alina
https://voyage10.com/wp-content/webpc-passthru.php?src=https://voyage10.com/wp-content/uploads/2022/01/voyage10_logo-2-300x95.png&nocache=1
Alina
2020-02-28 18:20:35
2023-04-18 06:43:53
Paris with kids: top-15 activities